You are here
Abhishek Mishra on road hierarchy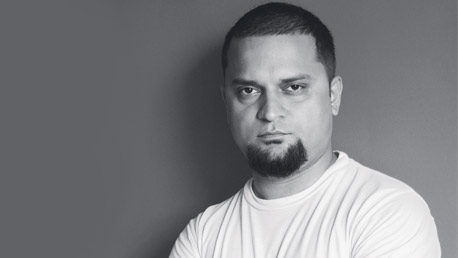 A lot of people find this surprising, but I'm something of an expert in evolutionary biology. Well, evolutionary algorithms to be precise. So I'd like to write about something that is practically the backbone of my field of interest. It's called hierarchy – a system to segregate by rank.

Hierarchy makes it easier for life forms to distinguish, manage and often discriminate against each other. And as humans, we've managed to achieve the most diverse application of this system. From organised religion to spontaneous riots, hierarchy plays an elementary role. So it's interesting to see how this system has permeated the automotive world. Especially given how young the Indian automobile market is.

First, let's talk about the hierarchy of the make, or what I call the inter-maker hierarchy. A Volvo XC90 may have a lot going for it, but it is and always will be outranked by an Audi Q7 or Mercedes ML. Why? Because carmakers like Mercedes and Audi lie comfortably above a Volvo on the inter-maker hierarchy scale. Here's another example. A Chevrolet Captiva, a better car by far in my opinion, will never outrank a Toyota Fortuner in India. Same reason.

The second kind is hierarchy by design, or intra-maker hierarchy. A VW Passat outranks a Jetta ,which outranks a Vento. A Suzuki SX4 outranks a DZire, which outranks an Alto. Hierarchy obviously created by carmakers for the products they make.

These inter- and intra-maker hierarchies are the most common ones in the automotive world. Evolutionary biologists explain the difference between the two using this theological example – Inter: My God wears a longer skirt than your God. Intra: Our God says I'm higher up his skirt than you are.

Now, the Indian automotive market is also witness to hierarchies created by users. And these user-constructed hierarchies are certainly not limited to brands either. A hatchback will never outrank a sedan and an MPV will never outrank an SUV. And carmakers plan around this reality.

That is why Fiat introduces its flagship 113bhp turbocharged petrol engine in the Linea and not in the Punto. It is why VW will run six of its seven Polo variants on three-cylinder petrol and diesel engines but makes sure the Vento comes with in-line fours.

User-constructed hierarchies are responsible for Suzuki not launching the 1.6L 130bhp Swift Sport in this country. Why bother bringing in a hot hatch when you'll end up pricing it more than the DZire? It doesn't stand a chance. Even the previous-generation DZire, dynamically flawed as it was at high speeds, was still the preferred choice of any buyer who could afford the few thousand extra he had to pay for it over the Swift.

At this point, it is important to state that being higher up the ladder does have its disadvantages. In a controlled social environment, lowerarchy sometimes has the upper hand. Let me illustrate with an example.

Remember the 2006 accident case against John Abraham? A court recently convicted him for "rash and negligent driving"; his motorbike had hit a bicycle—that was purportedly being ridden on the wrong side of the road by the way—and knocked down the two men on it. John took them to a hospital immediately and they were discharged after being treated for minor injuries.

According to the police, there were no witnesses to this accident. So, in fairness to the rules of hierarchy, they decided it was John who was rash and negligent.

Hypothetically, if John had crashed into an SUV coming down the wrong side of the road that night, you can be sure it would be the SUV driver who'd be booked for rash and negligent driving.

That's hierarchy on our roads – SUVs outrank motorbikes. Unfortunately for John, his expensive motorbike outranked a puny bicycle. You may say the system is flawed, but that would mean disregarding a simple fact.

We're still evolving. Very, very slowly.