You are here
You could say it was more like a show of strength rather than a celebration at one of Hyundai's biggest plants globally, in Chennai a couple of days ago, where senior management led by MD and CEO YK Koo hammered the attending media with the efforts gone into making this company a success. From being a relatively unknown Korean brand back in 1998, when it first came to India, to becoming its second largest car maker, Hyundai's India story strongly resonates with its global rise.

Coincidentally, Koo has been an instrumental piece of this massive jig-saw of setting up the company. A much younger Koo was part of the team that set this juggernaut up and planned the model line-up keeping the Indian sensitivities in mind. With the revamping of its models globally when it came to design, style and equipment, Hyundai managed to consolidate its position as a go-to brand in India when anyone wanted to buy a car or buy something other than a Maruti.

'We now need to get into the leadership mode,' Koo says, a rather bold statement if you think considering it is still a distant No.2 to the Indo-Japanese firm. But he is quick to point out that leadership, according to him, isn't restricted to sales numbers. 'It (leadership) is not about just volume,' he adds. 'It is about quality, about brand awareness and loyalty.'

Nevertheless, the next launch aimed for pre-Diwali is a proper number-game warrior. Codenamed AH2, this small car is going to sit between the entry-level Eon and bigger Grand i10. Interestingly, it is also being hailed as a successor, in spirit, to a car that has been instrumental in Hyundai's Indianisation. Yes, the Santro. Whether that name will return is up for discussion but our sources say that Hyundai isn't very keen to revive the brand name. In fact, it is starting a crowd-sourcing campaign inviting suggestions from the public to come up with a name for the car.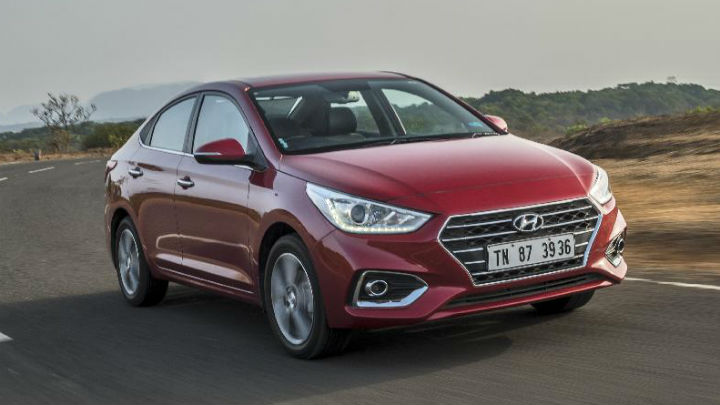 Of course it isn't banking on just the small car given affluent new India's love for bigger vehicles now. No less than eight new models are in the pipeline for the next year including an SUV smaller than the Creta and even an electric car. This again is going to be an SUV, but one which will be state-of-the-art and nothing like the "electric cars India has seen so far". For starters, Hyundai is talking about range in excess of 250km. Of course, it won't be cheap which is why it wants support from the government in terms of subsidies in import duties and local taxes. Given the current state of our charging infrastructure, local production of the latter can be ruled out and current CBU taxation will be a serious challenge.

Despite being one of the biggest manufacturing units for the Korean giant, the Chennai plant near Sriperumbudur is already working at near full capacity churning out more than seven lakh cars per annum while working three shifts in 24 hours for nearly 350 days a year. It aims to take this number to 7.5 lakh soon with some streamlining measures. Koo says what could also help is the increasing demand for CKD kits from its current export destinations. Higher CBU taxes in these markets means increased demand for CKD units which could open up a window to increase complete unit production. These broken down units require less space and time for manufacturing. For example, Hyundai sent nearly 20,000 i10 CKD units out this year. It can increase that number to 50,000 units. There is currently no space for expansion at this Chennai plant but there are strong rumours that Hyundai may shift part of its manufacturing requirement to the upcoming Kia facility, in Andhra, once that plant becomes operational. Of course no official reaction on that, yet.

While there is little doubt that Hyundai has upped its aspirational or premium status over the last 20 years, the leadership quest will be a bitterly fought one with industry leader Maruti Suzuki. With sister brand Kia also ready to jump into the fray, the mood at Hyundai is of competing at its fiercest. All this despite the ever-changing environment of the Indian auto industry. While it has been independent so far, Koo says he sees no reason for getting a strategic partner for the still nascent electric car part of the business. "Given the (Indian) situation, it could make sense to have a collaboration. We are not averse to the idea. We have the technology inhouse for sure but making it a business and manufacturing success model in India could be challenging."

The determination looks strong. Now to see how the next decade pans out.