You are here
Chetan Maini: Man of the Year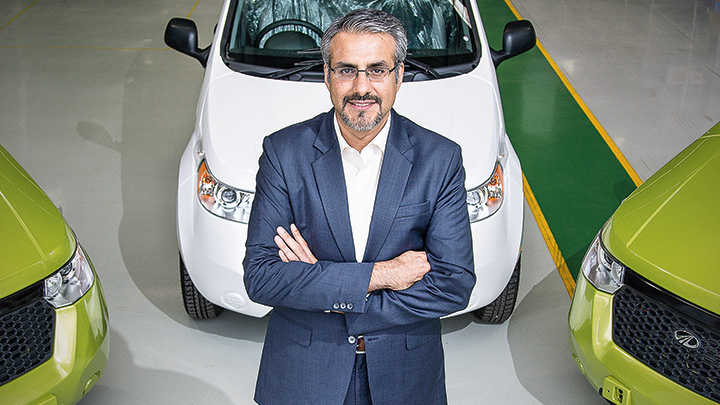 You would expect that the man who conceptualised and built India's first mass-produced all-electric car would have been an environmentalist long before he created the green car. But no. Chetan Maini, chief of strategy and technology at Mahindra Reva Electric Vehicles Ltd, claims that the idea of an alternative fuel fascinated him way before the 'clean environment' thought came to his head.

However, as soon as the first Reva model started taking shape, both these ideas began coming together, and now, the clean environment objective drives much of Chetan's work at Mahindra Reva. Sure, it isn't easy being India's pioneer in alternative fuel technology for passenger cars, and certainly not for Chetan. Because just when the Reva was about to go on sale, the government took away all subsidies on electric vehicles and altered the tax structure so it became impossible for the company to sell the Reva at a price that would satisfy both, car buyers and the company.

Still, they carried on with the project. Then, at a small auto show in Bangalore in 2001, the Reva was showcased to the public for the first time. And to the surprise of everyone at the company, the Reva saw 80 bookings come its way. The journey for India's only electric car hasn't been easy. Mostly due to the government's miniscule interest in the idea.

Despite the hurdles, the company released an update, the Reva i, in 2008. This one had better battery life, which gave the car a longer range. Soon enough, the company realised it needed more investments to carry on the R&D needed to improve its product.

At around the same time, Mahindra was looking for a partner in the electric vehicle space. The two companies came together to place their bets on the electric personal transport game.

Not too long ago, India had no interest in electric cars whatsoever. We've come a long way since (and we have a long way to go before we can claim to be an electric-friendly nation). Now, Mahindra-Reva is India's only company to participate in FIA's Formula E championship. And Chetan has been the man behind it all.  Easily our Man of the Year.