You are here
Girish Karkera on: the Suzuki S-Cross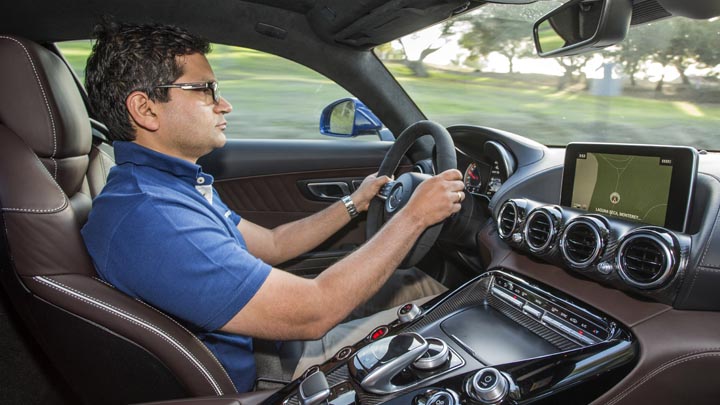 "Is Maruti an Indian, or a Japanese company?" Someone asked me this simple question recently. Honestly, I had no answer. You could call Maruti a Japanese company because Suzuki Motor Corporation has a controlling stake in it. But, that would not be an accurate answer.

The Chinese own Sweden's Volvo; Britain's Jaguar-Land Rover belongs to an Indian firm; the Italians at Lamborghini have to answer to the Germans at VW… Maruti might be owned by the Japanese, but it appears to be every bit an Indian company because it makes cars that are just so right for India.

Despite the presence of over a dozen carmakers, which want to flourish in the exact same segments Maruti operates in, it is ingrained in our psyche. But, things are changing fast at Maruti Suzuki. Until now, every time I got inside one, it felt familiar. The design, switches and controls, or maybe, just the typical smell of their cabin plastics… it was all too familiar.

In fact, I remember exiting the Ciaz with an "It is a Maruti' feeling. The S-Cross, though, will change all that. The company is trying new things under a new leadership. One of them is an all-new line of 'luxury' dealerships that will sell the S-Cross and other premium models that will follow. Whether that's a good idea or not is debatable. But, Maruti is trying to break out of a perception of not being able to operate in the luxury segment.

The S-Cross is the most premium car it has ever built in India. Of course, it is luxurious compared to other Maruti cars. And, you realise it the moment you sit inside one. It seems to be pleasantly unfamiliar. Yes, some switches and controls are the same, but if someone changed that logo on the steering wheel, you'd be ?hard-pressed to tell if it's a Maruti or not.

The Maruti logo that once adorned your 800 is being slowly replaced by Suzuki's 'S'. But, I'm still not sure if Maruti Suzuki is turning into a Japanese company. The S-Cross could well be a brainchild from any part of the globe. It's a sign that car companies will soon morph into MNCs. The 'world' is our new country.