You are here
Interview: CS Santosh on the India Baja
TG: Tell us about how India Baja went this year.
CS: I've had a good weekend. Over the years, one thing or the other has happened in the desert ever since I started competing with Hero. This is my favourite desert, but there has always been an incident and I've crashed. This time I kept it on two wheels, and I'm happy to make it to the finish.

TG: You were so close to the win but racked up some penalties at the end. What happened?
CS: I made a mistake and I missed a checkpoint. I was trailing Santolino by 5 minutes when I got the penalty. But I would not have made up 5 minutes in a 30km stage anyway.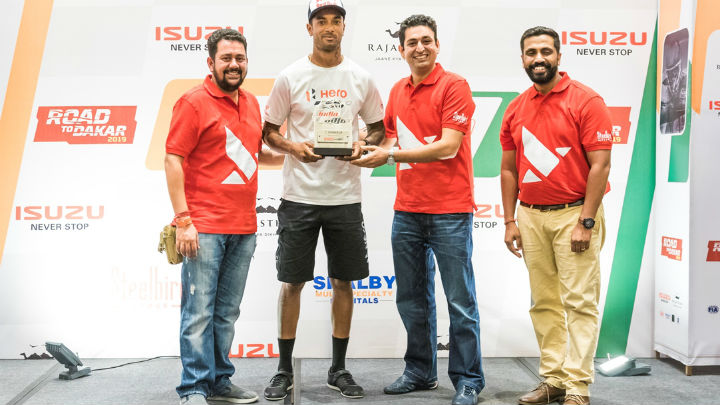 TG: Your teammates are at the Atacama rally. Why was it decided that you would race at home while they would race there?
CS: India Baja was an important race for us. It's important that Hero Motosports competes in international events, but also makes its presence felt in India. So it was decided that they would race Atacama and I would race Baja India.

TG; How important is seat time in competition in the months leading up to the Dakar?
CS: You can practice as much as you want, but you never really find out your weaknesses unless you go racing. The ways in which you can improve are pretty evident when you go racing. Every time I race – when I raced in Baja Spain, and now Baja India and soon going to Peru – I find it important to race because there's a lot to learn.

TG: What is your biggest learning from India Baja?
CS: I think I've had a difficult India Baja because I wasn't in the right frame of mind. I need to work on a few things. But physically and mentally, I am much better than I was before. I just didn't have a good feeling for the race this time.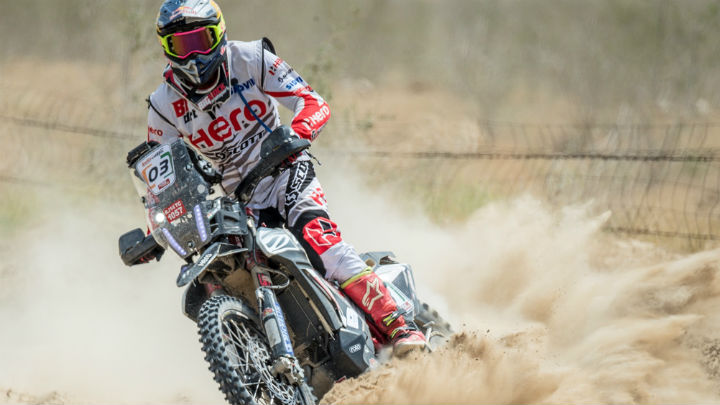 TG: What does your training schedule for the next few months look like?
CS: Next up is Peru (to the Defasio Inca), then I spend some time in Spain and then we go to Morocco for about two weeks and then off to Dakar.

TG: What do you feel you need to work on the most for the upcoming Dakar?
CS: More seat time. I'm putting in more hours this year. Even if I'm not putting it on the rally bike, I've got a motocross bike I can use. I know that the area I really need to improve is on the motorcycle and that's what I'm doing this year.

TG: Any changes to the bike for the next year?
CS: We have suspension changes and new linkages and this should be a lot better than our previous bike.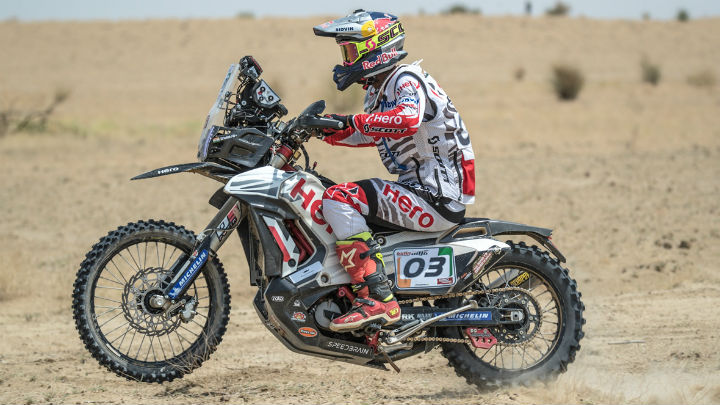 This is going to be your fifth attempt. Where are you looking to finish at the Dakar?
Of course, I want to finish, but I also want to show some speed this year. I want to break in to the top 20.

TG: Tell us about your association with Red Bull
CS: Growing up, I saw the biggest athletes were all Red Bull athletes. Growing up, I always wanted to be one of those guys and today I am. I see why it is different because they were the first people who came on even before the Dakar, have supported me and help me achieve my goals. They help with my training and anything to do with what I can do to improve or have access to all the top athletes and what they are doing – all these things you cannot buy. They are family.