You are here
Gill struggles as Kopecky takes the lead in New Caledonia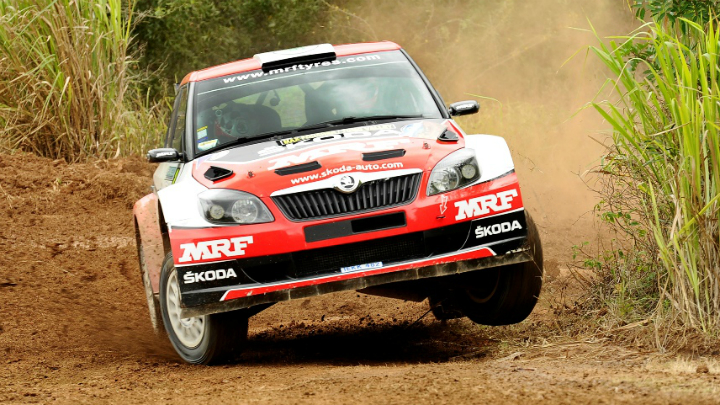 Team MRF Tyres Skoda driver and European Rally Champion Jan Kopecky claimed a significant lead in Round 2 of the Asia Pacific Rally Championship (APRC) in New Caledonia. Defending champion Gaurav Gill's car had a suspension failure, which denied him a chance to battle for the lead.

Kopecky and his co-driver Pavel Dresler have now taken a lead of 5m 20s over teammate Gill after Day 1 of Rally New Caledonia. Earlier, Gill pulled out a 52 second lead, but come SS7, he first dropped 1m 40s, then a further 3m 40s on the final stage of the day owing to suspension failure.

Despite the disappointing first day, Gill is still in second place for the MRF Rally Team with a 10-minute buffer over third place Sanjay Takale. Even with the failed suspension, Gill managed to get his car to the service tent, with the team mechanics confident about righting the wrongs by tomorrow.

Overnight rain and further showers today made the 2 shorter inland stages very muddy, making driving a very difficult job. This created a day of attrition, with six of the starters failing to finish the day. Both Australian APRC competitors Mark Pedder and Tom Wilde ended up off the road. The conditions became very tough forcing the organisers to cancel SS5 & SS8.