You are here
1. You've spent your entire life racing motorcycles. What is your fondest memory on track?
I achieved way more than I expected and I'm very, very proud of what I've done in the sport. I've fulfilled my dream of becoming a racer. For sure the victories and the times you were feeling unbeatable. When you ride on the limit and you still have margin to go even faster.

2. Is there one particular victory that you would call the highlight of your career?
I think Valencia 2012 was very special personally. From the start of the pit lane on slicks with a wet track and to recover all the gap and win the race by more than half a minute. It was tough to maintain concentration with such conditions and a big advantage, so I planned the second half of the race like a practice session, taking the corners and the lines, lap by lap.

3. If you could go back to the start of your career and do something differently, what would it be?
I would do nothing differently. I am very satisfied with the career I have had so far. It's been a great journey where I have had the pleasure of competing with so many talented racers and also having some amazing teammates as well.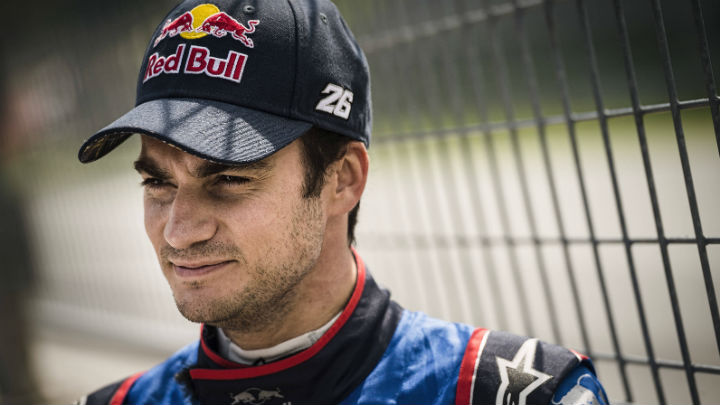 4. Which RC-V did you like the most?
I think the 2012 version I liked the most. The bike allowed me to ride as I would. The characteristics of the bike suited my racing style. Also, that year was very special for me as I won around 7 races that year, which is my most successful year till date.

5. Through all your years with Honda, and the several teammates that came and went, who did you enjoy racing the most?
Nicky Hayden was one of the most special teammate I enjoyed racing with. He was more than a friend. He constantly used to push me to do better race after race. I remember when I had issues with the arm pump in 2015 where I had stopped racing for a while, he came to me and understood what I was going through. He actually suggested the doctor with whom I had my surgery with. He was a great guy and I am deeply sad and sorry for his family for their loss.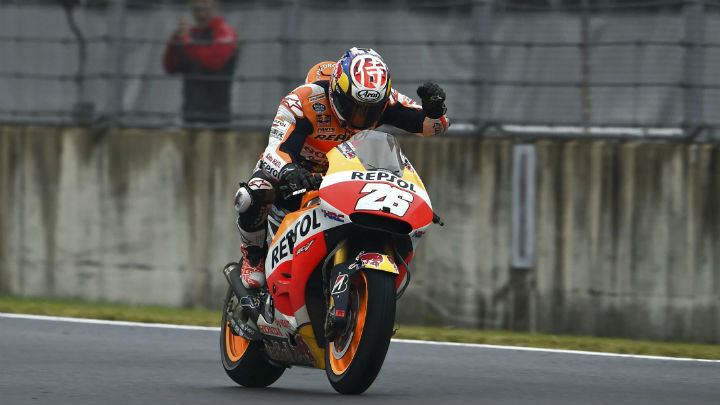 6. You've seen a whole bunch of changes to MotoGP through the years that you have been riding – especially with electronics. Which era do you prefer: old-school or new age?
MotoGP has changed a lot with technology coming in. I believe that old-school age where the skill of the rider was tested more was more challenging. It is easier now with all the electronics coming in as compared to the old times. The races were a lot tougher which was more fun.

7. Who has been your fiercest rival through the years?
I have faced tough competition from many racers over the years but I would say Marc Marquez has to be the fiercest one. He has always been very competitive and ambitious. He is a reference of success. I get along with Marc quite well, but I want to beat him. I probably think that such competition brought out the best in me.

8. What is the biggest life lesson you've learnt from all your years in racing?
The biggest life lesson I have learnt is to stay humble and focused on your target. It is very important to stay rooted to the ground and not think too far ahead of yourself. This is a sport where concentration is also very important. Every second matters and can decide the fate of the race.

9. Do you ride motorcycles outside of the racetrack? Which ones?
Motorcycling has been my passion ever since I was a child thus definitely I would ride motorcycles outside of the race track. My personal favourites are Supermotard and Motocross. I feel there is a different thrill and excitement to that.

10. Is there something you've always wanted to do, but could not because of your life in MotoGP?
Many things, but they are really silly and normal things. For example, to go to a desert on a street bike with my friends and to be able to go full gas over the sand dunes. A crazy thing like that, I would love to do it. It would be exciting now as I would have a sustainable time off.

11. What will you miss the most from MotoGP?
I think the love of the fans. It is a hard decision because this is the sport I love but despite having good opportunities to keep racing, I feel like I don't live racing with the same intensity as before. I achieved way more than I expected and I'm very, very proud of what I've done in the sport. I've fulfilled my dream of becoming a racer