You are here
First ride: Hero Destini 125 
There is a clear distinction between scooters that are designed to appeal to a younger clientele and ones that are aimed at being practical and utilitarian. The Hero Destini is quite clearly aimed at the latter and looks like a result of a market study more than designers pouring out their passions. It ticks all the essential boxes and packs in a 125cc motor. Hero has its sights set on the fastest growing segment of scooters – 77 per cent in the last year alone – to try and cash in with a couple of new scooters. Couple? Yes, there will be a sportier version before the year is out to join the showroom floor alongside the Destini. But, let's not get distracted. For now, the Destini is their first 125cc scooter.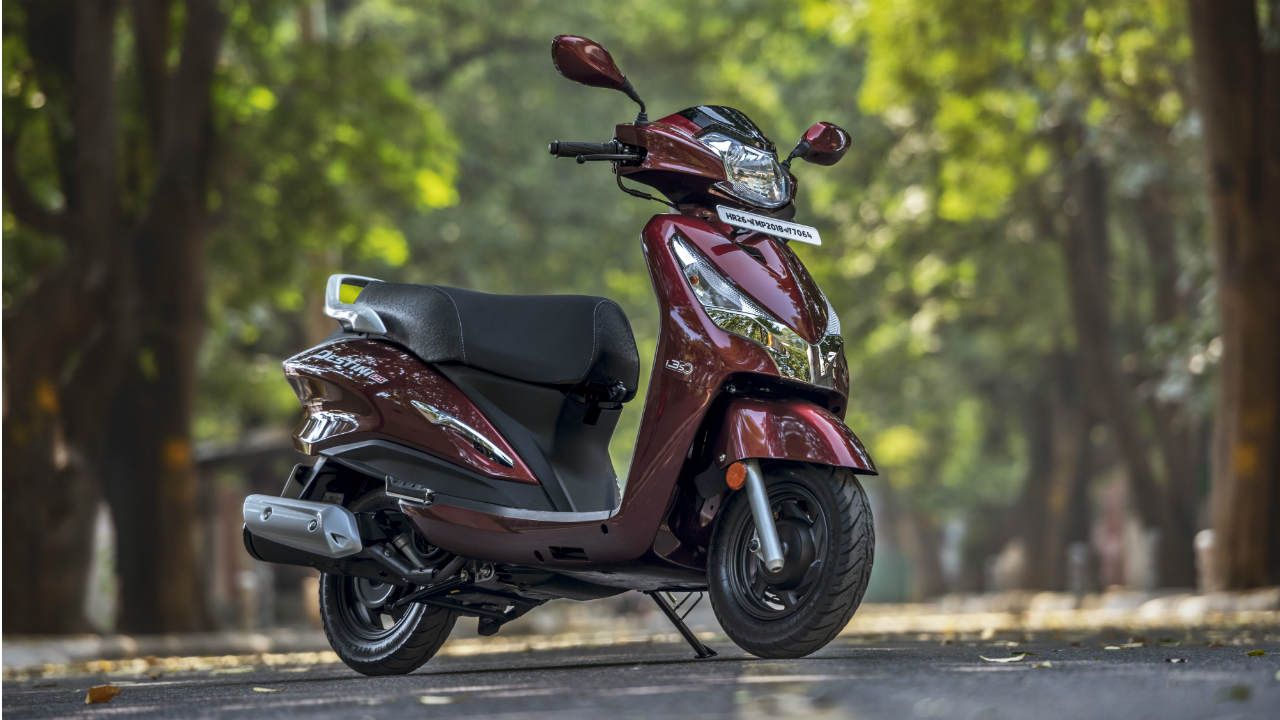 Looks like, well, a scooter
Yes, there aren't really any bits of design that stand out about the Destini. The chrome bits in the front, body coloured mirrors, blacked out alloys, the massive tail lamp cluster all seem familiar and designed to blend in. This isn't going to be the easiest scooter to spot in a parking lot, not until you spot that bright blue i3S button next to the instrument cluster at least.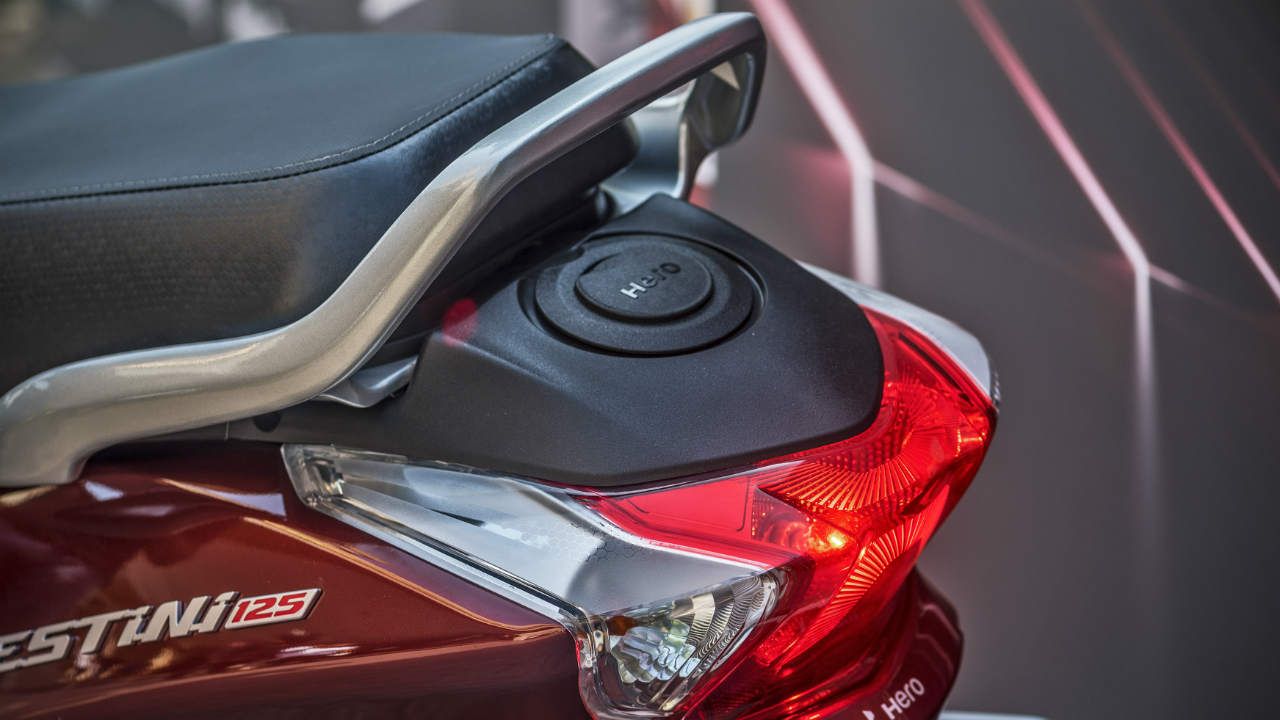 How practical is it?
It scores high in this department. The Destini gets an external fuel refill cap, there is a little lamp and USB port in the boot, the boot itself is wide, but not very deep, and there are a couple of hook up front to secure bags. Moreover, you get an integrated braking system (combined braking system equivalent). Hero has also worked in the i3S system for slightly better efficiency in standstill traffic. It would've been great if there was also an easy to spot indicator to tell you about the system to avoid unnecessary operation of the starter button.
What's it like to ride?
Initial reaction to the twist-and-go throttle does not have much lag and the 8.7bhp that the 125cc motor is optimised for a steady 60-70kph cruise around town. It pulls away cleanly even with a pillion on board thanks to the 10.2Nm of torque at hand. Suspension set up is firm, to maintain handling and the tiny 10-inch wheels makes for a superbly flickable scooter through traffic. The scooter handed to us barely had 10km on the odo, but low-speed response of the motor is expected to smoothen out once a few hundred kilometres have been clocked. You need to get used to using the rear brake and activating the integrated system for better braking performance as the front brake, without a disc, isn't enough to slow the scooter down quickly.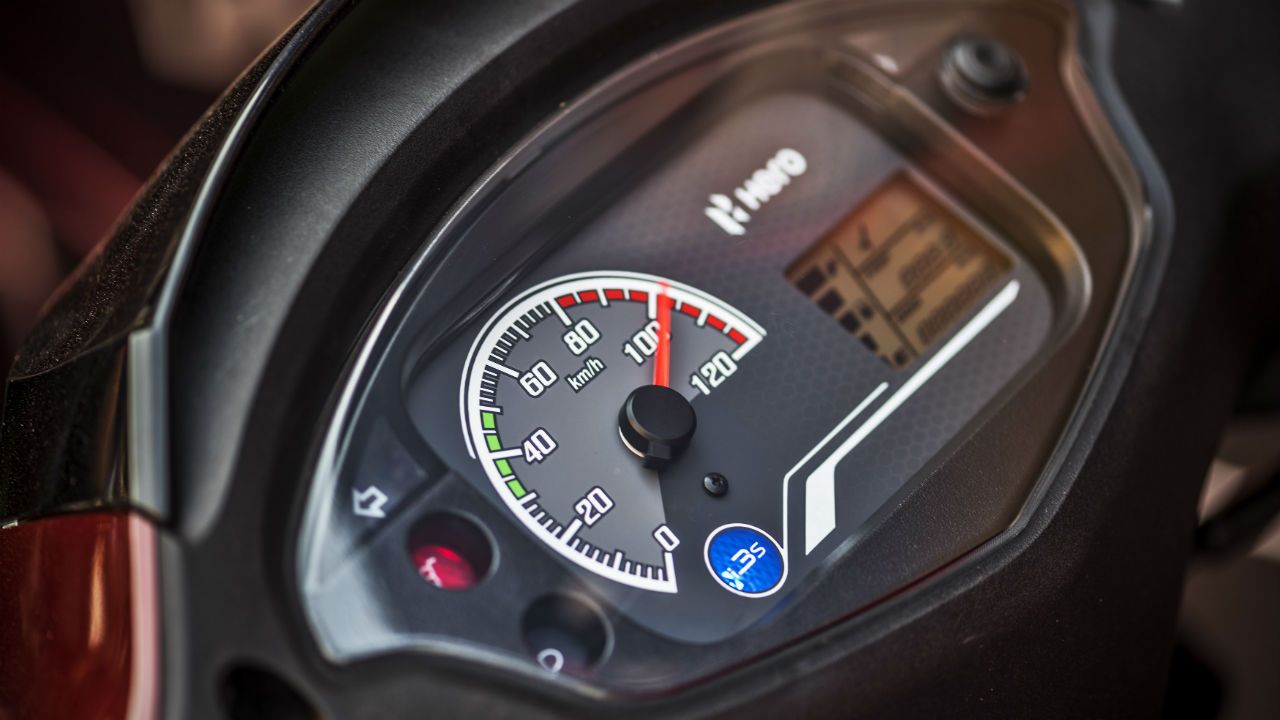 Should I buy one?
With the Destini 125, Hero has on offer, a scooter that ticks all the boxes and delivers a 'yes sir' equivalent from the scooter world. It packs in all the features, minus the option of a disc brake, has all the practical bits and offers fair value for a scooter that has been put together well. There is the obvious option of a Suzuki Access that lurks around the corner with the threat of an Activa 125 hanging over its head. Unless, we've ridden them back-to-back, it is difficult to comment on which one works best. But, with a sticker price of Rs 57,500 for the VX (in pictures here), it undercuts similarly equipped 125s and is almost at par with some 110cc scooters on offer.
Rating
: 7/10
Specification
: 124.6cc, 8.7bhp, 10.2Nm, twist-to-go
Wheels
: 90/100 – R10
Kerb weight
: 111.5kg