You are here
Review: Harley-Davidson Softail Deluxe
For all the simplicity of the Low Rider, the Deluxe is its showy cousin. The Deluxe is essentially the same motorcycle but brings the orignial Harley styling to the mix. This means it gets spoke-wheels, whitewalled tyres and a tonne of chrome. It also gets a super old-school shade of blue as one of the colour options.

So, if you are a fan of the classic era of the American cruiser, this motorcycle will be right up your alley.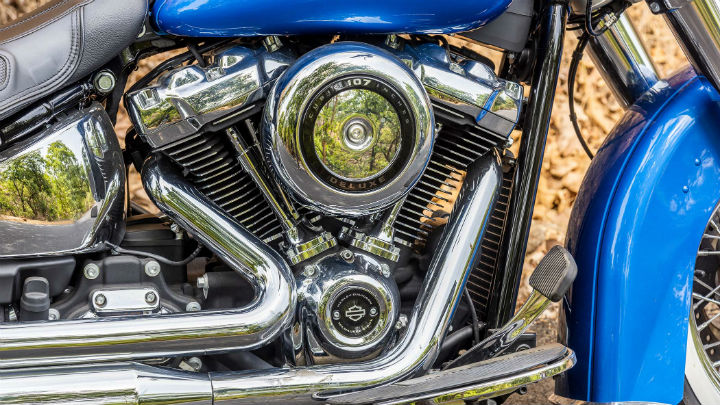 Mechanically, it isn't different from the Low Rider. It uses the new Softail frame and suspension with the 107 cu-in Milwaukee-Eight making the same 144Nm that it does in the Low Rider. With all the metalwork and chrome on it, the Deluxe does weigh significantly more at 318kg, ready to ride.

The riding position is more relaxed and there is a bit more room than the Low Rider. Other than that, it behaves the same way that the Low Rider does. Same cornering prowess, same darkie-laying madness. It is significantly more expensive though and comes in at `18.65 lakh (ex-showroom, Delhi). That said, it does look straight out of a '50s movie, so, yay!