You are here
Royal Enfield's 15 Limited Edition Stealth Black Classic 500 to go on sale
On the 7th of September 2017, 15 brave Black Cat NSG Commandos saddled on their Limited Edition Stealth Black Classic 500 were flagged off for a 8000 km motorcycle expedition. These commandos rode from NSG's bases situated in Kolkata, Mumbai, Gandhinagar, Hyderabad and Chennai. After riding across India, the 8000 km long ride came to an end at the NSG headquarters in Manesar, Haryana.
This motorcycle expedition was to spread awareness about the fight against terrorism and also to pay tribute about to NSG's 33 years of service. Royal Enfield is giving you a chance to own these iconic bikes by booking it online and it will be based on pure first come first serve basis.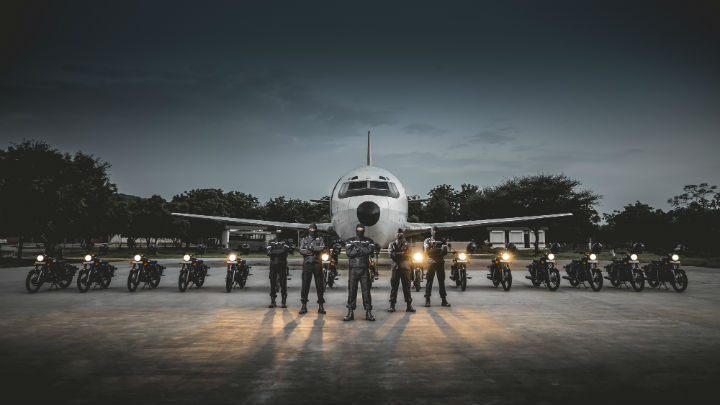 The bikes will come badged with a special emblem. These 15 iconic bikes will go on sale online on the 13th December 2017 and Royal Enfield has tagged a price of Rs 1.90 lakhs. So you may be thinking why is Royal enfield selling these iconic bikes? Royal enfield will be donating all the earnings from these bikes to Prerna, a non-profit organisation which support differently abled children.
This is a good initiative from Royal Enfield, please do let us know what you think about it in the comment section below.