You are here
Advertisement feature: Spirit of Entrepreneurship
India�s start-up story is nothing less than a fairytale. Not many nations today enjoy a more colourful portfolio than India when it comes to start-ups. Yes, there are success stories and there are failures, but that isn�t stopping Indians from ditching their 9-5 jobs and trying to make a mark on the world stage. In fact, it shouldn�t even come as a surprise that a growing number of Indians are now becoming entrepreneurs, as historically, India was a nation full of entrepreneurs.

�India, once upon a time, was called the Golden Bird and it was mainly because we were an entrepreneurial community across the country,� says Manish Gupta, a renowned business coach and mentor. While gardening in the backyard of his home in Pune, he persists that �back when there were no jobs, people were either into farming or entrepreneurship, and we were the ones supplying spices, silk and cotton to the world. It was also the time when India�s contribution to the world GDP was more than 22 per cent, whereas today, it stands at two.�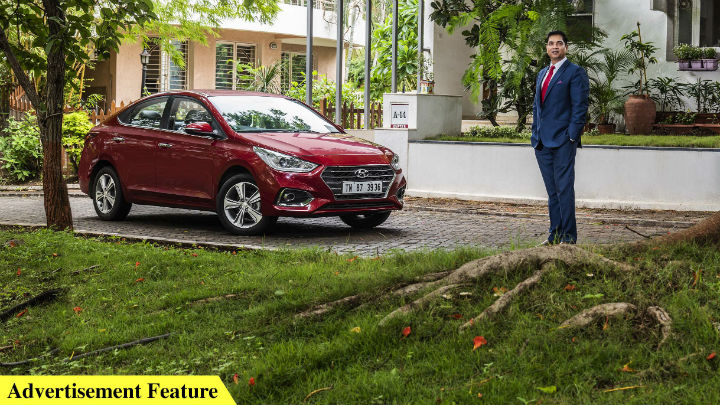 Now that�s a disturbing figure, however, Manish is slowly and steadily trying to spread the spirit of entrepreneurship that can help make India great again. It all started back in 1997, where he started his humble beginnings by taking up a franchise of a company that was into training and development programmes on sales, marketing and various aspects of self-improvement. One fine day, a classroom full of corporate executives and an absconding faculty gave Manish his first taste of interaction with people, where he shared his own experience in sales and marketing. There was an instant connect and there�s been no looking back. Manish went on to become a corporate trainer for business coaching and entrepreneurial mentoring.
As a business mentor, he is quick to point out that by �spirit of entrepreneurship�, he doesn�t mean every Indian should open up new businesses. He is of the opinion that entrepreneurship means to take complete charge of whatever work you do. Be it running your own business, working as an engineer, a clerk or a sanitation worker, if we all take ownership of our own duties, we could be living in a much better environment. �Imagine our politicians taking charge and ownership of their responsibilities, India would be in much better shape,� quips Manish while sipping a hot cup of tea.
Our politicians have a lot to learn from Hyundai. Over the past two decades, the company has been reshaping the way India looked at mass market cars through its bold designs and feature-rich cars at a time when our market was obsessed with fuel-efficient models. Hyundai understood the needs of Indian car buyers and took the ownership of bringing in a change in the way small and affordable cars were made, which is also one of the reasons why a Korean carmaker could make it this big on Indian soil, giving its Indian rivals a hard time.
Speaking of hard times, as a founder of the Chrysalis Group, for the past 20 years, Manish has been reaching out to a lot of small- and medium-scale entrepreneurs who have come up the hard way. Through his coaching and mentoring, Manish tries to help those who feel they have hit a plateau or aren�t getting in the fast lane. �They need to have a certain understanding of the term entrepreneurship. So we guide them and take them to the next level in their business. We also give them a chance to catch up with people who have already made it big in their respective vocations, giving small- and medium-scale entrepreneurs the opportunity to understand how they made it big.�
You may think, to be a successful professional, you�d need to eat, sleep and drink whatever work you do, 24x7. But that�s not the case, according to Manish. In fact, he shares quite an insight when it comes to being successful. Although the definition of success differs from person to person, he believes in order to make it big professionally, there has to be a right balance wherein we are able to play all the roles of our life to the best of our ability. Be it physical health, personal relationships, finances, social life, your hobbies or the spiritual side, you�ve got to do well in each one of them to truly become successful. �Success cannot be lopsided,� he adds. A trait that he shares with the Hyundai Verna � there aren�t any compromises in here. It�s a car that beautifully marries style, comfort, performance, safety and value-for-money to become the perfect family sedan.
Manish grew up in the beautiful town of Nainital in Uttarakhand and being a driving enthusiast, got behind the wheel at a very young age. He loves to go for driving vacations with his family, so much so that after his maiden long drive from Nainital to Pune (where he lives right now), Manish makes sure he goes on a long drive with his family once every year. No wonder then, that he is quick to appreciate the amount of legroom available in the Verna, the ease of being at the wheel for long hours and the creature comforts that promise to keep his family entertained.
A fitness freak and an adventure seeker, Manish also loves to pedal his way to conquer greater heights, why else would you think a business mentor would go on a bicycle escapade from Manali to Khardungla and Pune to Kanyakumari. And even on those trips, he�s been hard at work, championing his ideology of the �spirit of entrepreneurship�, and thereby helping a lot of people en route realise what their life goals are, what their dreams are. �People have dreams and they often don�t live their dreams. We haven�t come into this world to simply work and die. We�ve come here to live a life much bigger than that,� adds Manish.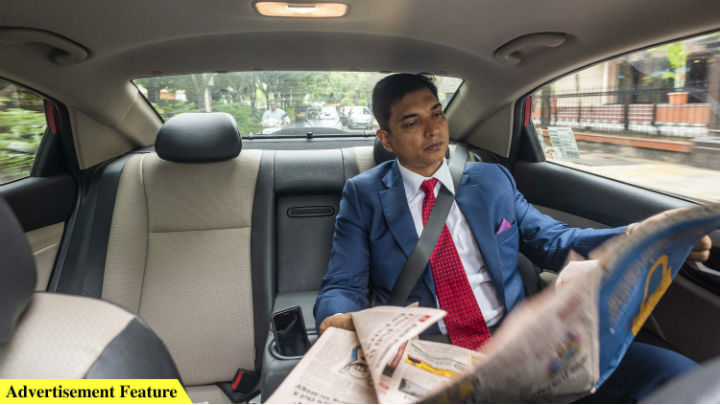 Having been an entrepreneur, a business coach and mentor for the past 20 years, Manish has helped both young and old souls move up from where they were to where they ought to be in life. And over the years, he�s developed a fantastic trait of speaking to his audience in a compelling fashion. �You�ve got to have the pulse of the audience. If you keep it simple, do not use much jargon or be too technical, then you connect to people easily.
No matter who the audience is, simplicity always appeals,� the coach adds. Come to think of it, it�s quite similar to the new Verna. It�s simplistic and clean design appeals to many and creating a good first impression is your job half done.
Manish ends on an encouraging note, stating that 20 years of coaching and mentoring hasn�t stopped him from sharpening his sword. He in on a constant cycle of updating himself to be the best in what he does, which according to him, is the only way to keep up with changing trends. And no matter who you are, self-motivation is paramount for success. This stays true for Hyundai�s India chapter too. It has been on a constant spree of upgrading its model line-up to keep up with changing trends and in some cases, kickstart the trend, like it has done with the Verna � a sedan that feels a class above.