You are here
Cameras to replace rear-view mirrors
Cars
Concept car with camera placed where the wing mirrors should be are common at auto shows. After all, having boxy mirrors placed on the A-pillar of an automobile does take away from the sleek design. Not to mention they are a headache for engineers trying to minimize drag on the vehicle hampering fuel economy in the process. Sadly, legislation has taken its own sweet time to catch up with this technology; but mirror-less cars will finally be hitting the road.
With the advancement in display technology, Japan is the first country to allow cameras instead of mirrors. The tech will be available to consumers this year. Ichikoh Industries is a Japanese OEM that will supply these cameras to manufacturers. According to Ichikoh, cameras have advantages over traditional mirrors: improved safety and better fuel economy.
They also capture a wider viewing angle and can see blind spots usually not visible with mirrors. Improved visibility is another advantage by digitally compensating for glare, darkness and rain. Not to mention that they allow for a sexier, streamlined body.
While Japan will be the first country to have mirror-less cars, it won't be the last. European legislation will also approve the technology by this year, followed by US and China in 2018.
India shouldn't be far behind and we can expect this technology to reach our shores by 2019. But given the cost over traditional mirror we will see luxury carmakers adopting this technology first.
Bikes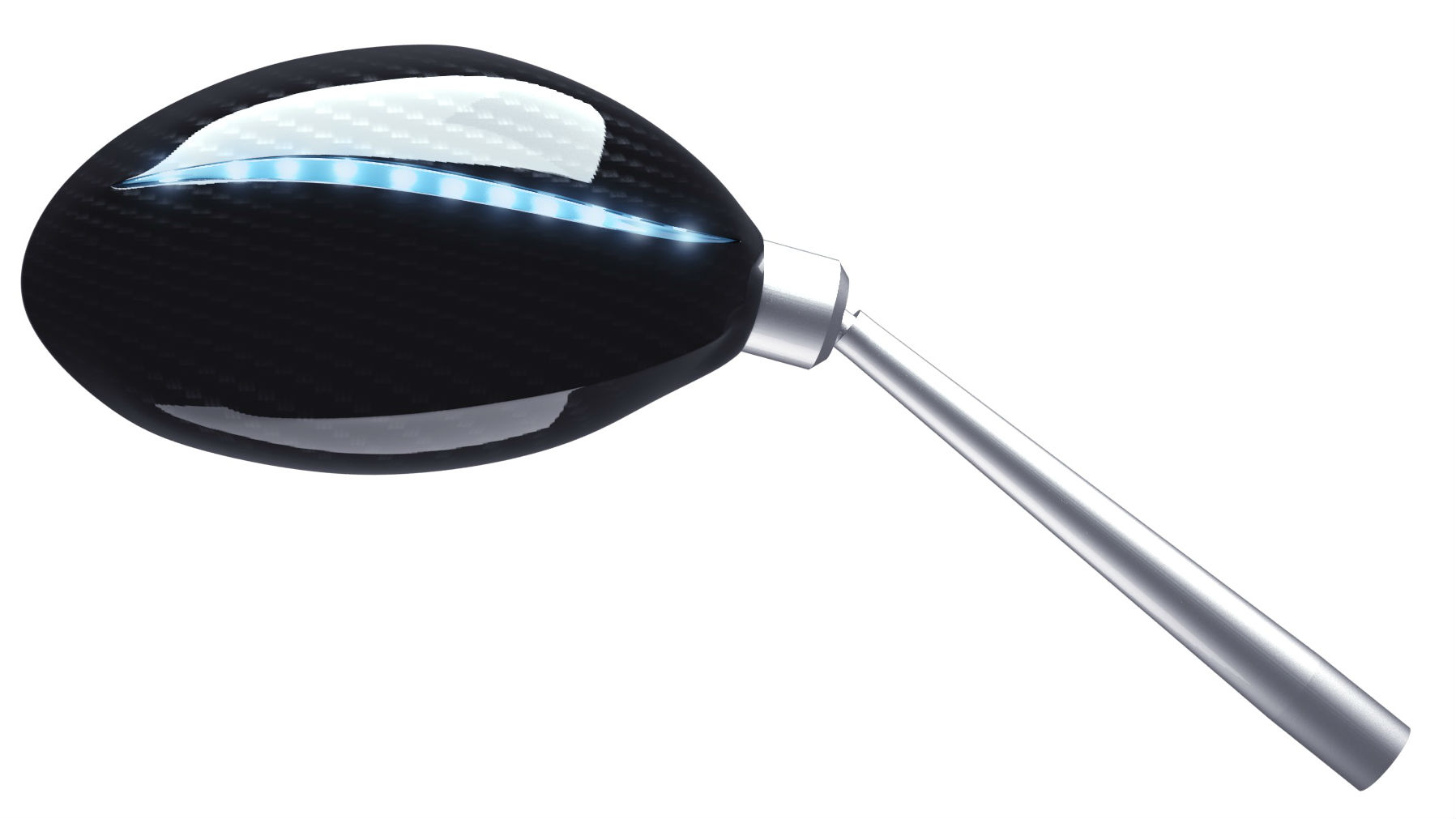 Moving from four wheels to two, there seems to be a rear view tech revolution in the motorcycle industry. Though cameras aren't replacing rear-view mirrors on bikes anytime soon, Zercado, a tech company has come up with smart mirrors for bikes. These intelligent motorcycle mirrors automatically adapt to the rider's position for better all-round visibility.
To figure out the rider's body position, the mirrors rely on the gyroscope of the owner's smartphone or a dedicated sensor that you can put in your front pocket. These sensors communicate with the mirrors via Bluetooth.
The smart mirror unit weighs a 100g more than standard mirrors and come in carbon-fiber finish with integrated indicators. Two small electric motors are quick to adjust to the riders changing position. Best of all this motor also eliminates vibration from the engine. According to Zercado their smart mirrors are compatible with most sport, naked and adventure bikes.
For now, Zercado is looking at raising Rs 70 lakh in crowd funding, to jumpstart their project. If interested you can pre-order these smart mirrors from Zecardo's official website at Rs 17,000 a piece.