You are here
i20, Santa Fe get a familiar face
There is a wave of change at Hyundai, the Korean car-maker associated with aping other car-maker's designs not too long ago has its own design theme now. The Fluidic design has changed the face of Hyundai from a trend-follower to a trendsetter in the auto industry with the Sonata and the Verna.

When it comes to the i20, it has always been a good-looking car, but with the Fluidic design theme stretching all the way from i10 to the Sonata, it did look like the odd one out. Not any more.

Now the i20 gets the new family face and we think it goes very well with the rest of the car. The headlight and bumper have been updated to Fluidic levels. And the rear tail light cluster has been tweaked a bit. Interiors will also be a carry forward, with new design features. There is a 1.1 litre 74bhp engine also being introduced for the i20, but it's unlikely that this model will make its way to India. That said, expect to see that same power plant in the i10 and Eon soon.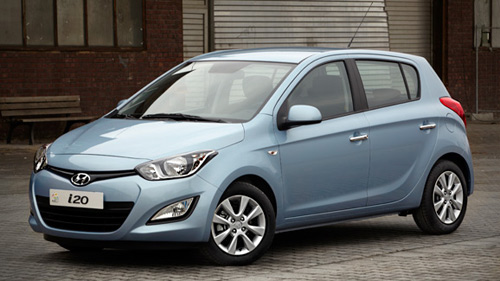 India will be one of the first countries to get the facelift, as India is one of the main production hubs for the i20.

Soon to follow in the foot steps of the i20 will be the Santa Fe Fluidic, which will be unveiled at the New York Motor show and should be launched around Diwali in India.

As the official preview images suggest Hyundai has replaced the bland front and rear with a Fluidic theme. The front also gets a huge dose of chrome, which might just be appealing to a lot of consumers. Interiors will also get a mild refresh, but don't expect a complete redesign, as prices will be kept strictly in check. Pricing for the new Santa Fe will be similar to the current model.