You are here
Intake: After-dark adventures
We were following the tail-lights of a hardtop Thar as it bumbled through the thicket. We kept ourselves at a fair distance, some 30 feet behind, as it was kicking up a cloud of fine dust and we liked the sight of the ground in front of us. We had been driving this trail for a while now, and had no idea what lay ahead. Before you ask, no, we were not lost. Night had fallen a good hour ago, and we hadn't even bothered getting into our cars until half an hour ago. The whole point of our little escapade was to head out into the unknown after dark. With the guys at Mahindra Adventure leading us through the trail, we knew we were in capable hands.

They told us the trail wouldn't be too tough. Well, they had only attempted the trail before the sun ducked down under the horizon — they had no idea how tricky attempting it at night would be. After darkness falls, you can only see as far as your headlights' beams and judging your lines can get pretty darn tricky. A few botched attempts up some steep inclines by a couple of dudes ahead of us had made the track even more rutted and difficult than it already was. The natural trail that took us through a thick forest, past a river bed and up and down a few muddy slopes ended with an articulation pit and a barbecue. What took the Mahindra Adventure guys 45 minutes in the day, took us close to two hours at night!

Those of you familiar with Mahindra Adventure probably know them for their Great Escapes, or their cross-country expeditions or even their off-road training academy. Heck, if you've got a bent for speed, you would surely be familiar with their domination of India's rally scene. But this is something entirely different — this was the Camp Out. And unlike their other properties which involve hardcore driving, off-roading, adrenaline and adventure, the Camp Out was more about relaxing — with light off-roading thrown into the mix to blow off some steam.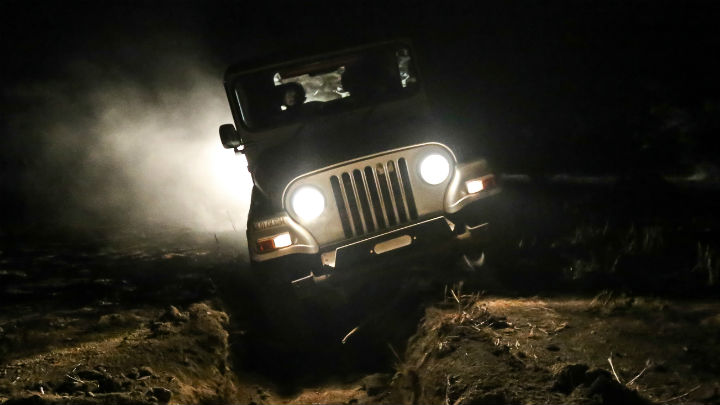 The whole idea is this — head out to a camp site close to your city in your Mahindra SUV on a Saturday evening, meet fellow enthusiasts, drive a trail under the stars, get tutored by some of the most experienced off-roaders around, pig out on some good food by a campfire and settle into your tents for the night. This particular Camp Out was held in the hills around Lonavala and had a stunning lake by the campsite. This meant a morning of kayaking and swimming once dawn broke. All of this, for the price of a fancy dinner in Mumbai.

If you're at any Mahindra Adventure event, you're sure to meet some properly enthusiastic people. The event was held in Lonavala to attract customers from Mumbai and Pune, but that didn't stop one brave soul from driving down all the way from Indore for the weekend with his family. Another guy's Thar wasn't prepped in time but that didn't stop him from bringing his TUV300 and taking it as far is it could manage on the trail. These guys are hardcore, and that's what makes them so much fun to be around. The event doesn't really have any training sessions but the Mahindra Adventure team were sure to brief us about the basics before we set off, and were present all along the trail with tips and tricks to get past the obstacles laid out for us.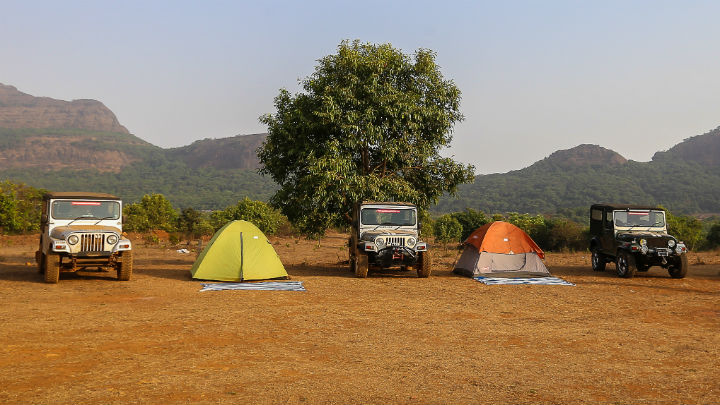 This was the first-ever Camp Out, and some 10 SUVs with 24 people attended. Mahindra Adventure are planning to make this a regular affair, not just in Lonavala but around cities all across the country. I left home on a Saturday afternoon, only to be back home on a Sunday afternoon properly recharged to take on the week ahead — I mean, there's no amount of stress that can't be fixed by a Thar, a challenging trail and then cracking open a cold one by the campfire.