You are here
Jaguar is selling ten brand new E-Types*
Oooo. Pretty.
Indeed. Jaguar Classic is offering "ten comprehensively restored Series 1 E-Types for sale, direct from its purpose-built facility in Coventry."
The first 'Reborn' E-Type, which you see here, is a Fixed Head Coupe from 1965, fitted with the 4.2-litre version of the coveted XK straight six.
So, Jag's getting in on the whole 'E-Types are worth big bucks' thing, then?
Pretty much – but this one's a breed apart from the rest of the pack. Every piece of the 100 per cent original 4.2 FHC was rebuilt and restored to Concours standard (the genuine Concours standard, not the one you keep seeing in classic car classifieds) and delivered in entirely original condition.
Or, if it's more your style, Jag will fit "sympathetic upgrades from later E-Types," including fully synchromeshed gearboxes, Series 2 brake callipers and improved cooling systems. Handy.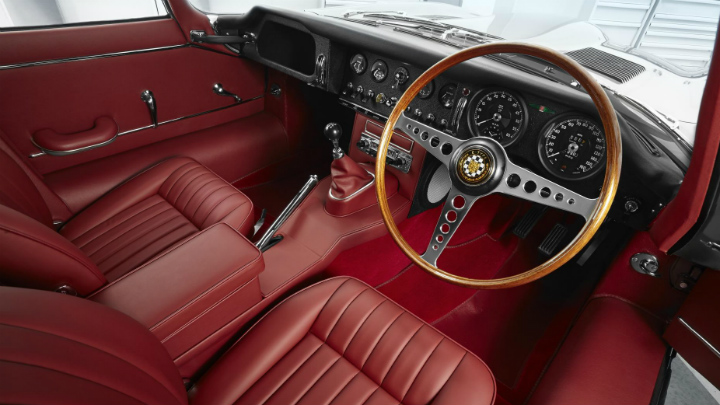 All right, hit me with it – how much?
There's no easy way to say this – it's £285,000. And it's more if you want the sympathetically upgraded parts.
But, for that rather large sum of money, you do get what's essentially one of the cleanest and best E-Types around. It's rebuilt to the original specifications – which are held in Jaguar's Heritage Trust – and nothing is overlooked. Seriously.
Is there a way to see it that doesn't involve shelling out vast sums of money?
Well yes, there is. You will have to be okay with travelling, however.
If you can get yourself over to Germany between the 5th and 9th of April, you can head along to the Techno-Classica show in Essen, where the Reborn E-type will make its public debut.