You are here
McLaren 570S Sprint: A low-cost alternative to the P1 GTR
The McLaren P1 GTR is a rare and very expensive track animal. But, if you're one of those who can't afford the hypercar (us included) and also don't want to miss out on the thrill that it offers, McLaren has got you covered. Meet the 570S Sprint, a track-only weapon that lets you have all the fun at a fraction of the cost.
The 570S Sprint is the most track-focused model present in the entry-level Sports Series. It has the MonoCell II chassis at its core and is a watered-down version of the 570S GT4 racecar that is currently racing in the British GT Championship.  McLaren says that power and torque levels have been optimised to ensure "ultimate levels of driver engagement and best levels of noise". We like that.
What we like even further is the same 3.8-litre twin-turbo V8, present under the skin of the road car mated to a seven speed dual-clutch transmission. Several features that should come in handy on track outings are fitted as standard to the Sprint. These include lightweight centre-locking magnesium wheels, Pirelli racing slicks, FIA-approved roll cage, six-point harness and a fire extinguisher. If you prefer not wasting your time sitting in pit stops and want to get in the action soon, then there is also an optional motorsport air jacking system for faster tyre changes. A fixed rear wing and front dive planes are instrumental in giving this car the highest downforce levels not seen on any other model in the Sports Series.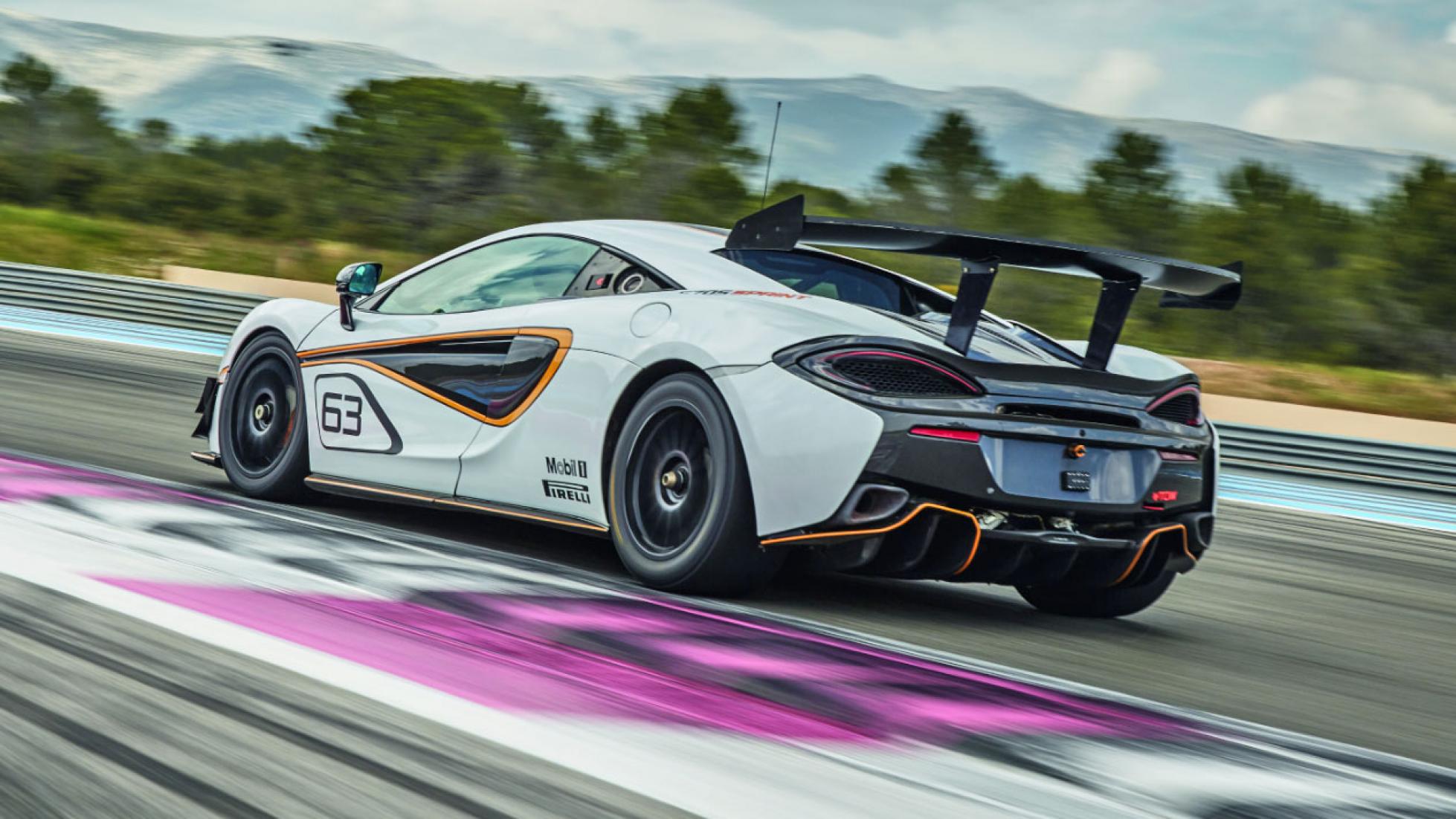 For owners who think that they have accumulated enough track time and want a slice of the real thing, can upgrade to the GT4 compliance pack that will also make this vehicle fit for GT4 competitions.
McLaren Orange is the standard colour on offer, but customers can choose from any shade that is available in the Sports Series as well as any livery from MSO Defined. The price? Peanuts compared to the P1's Rs 21.5 crore (estimated price), but still an off-limits for most £1,48,000 (Rs 2.94 crore estimated). Deliveries will commence in 2017, for the wealthy few who can afford to indulge themselves.