You are here
Revealed: Range Rover Velar price

With literally every car manufacturer vouching for a SUV in its portfolio, it's very hard to pick one. The SUV segment has become an arena, where the best contenders from around the world are competing against each other. Some credit should be given to Land Rover, for bringing this fight out in the open. So, when Land Rover announced their fourth car in the portfolio-Range Rover Velar-it had some pretty big shoes to fill.

Velar is built to fill in the gap between the Range Rover Sport and the Evoque. Without wasting any more time, let us get into the specifics of the car, because there is a lot of area to cover. The Velar has a range of petrol and diesel powertrains. There is a 2.0L diesel and a petrol variant with the same cubic capacity and then there is this, 3.0L V6 diesel. The 2.0L diesel produces 177bhp and 430Nm of torque which will propel this car from 0-100kph in 8.95s. Whereas the 2.0L petrol variant has 365Nm of torque and 69 horses extra than its diesel counterpart, it will cover the 0-100kph mark in just 6.7s. Now if you are thinking that 6.7s is too fast for a car which weighs almost 2 ton then, there is an even faster variant waiting for you. The 3.0L diesel V6 is capable of producing 296bhp and will do the 100kph sprint in 6.5s.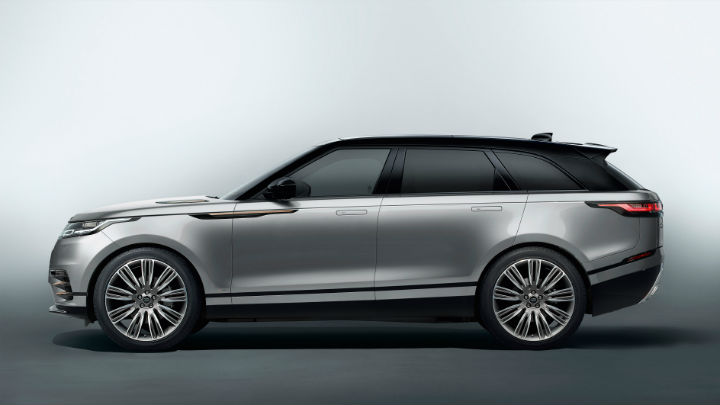 How often do you take your car, line-it up against the other cars for a drag race? Not very often, right. Although Range Rovers are built to move mountains and stuff, they are still one of the most opulent cars out there. With loads of leather around you, it feels like you are cocooned from the outside world. There are two touch screens, fitted right in the middle on the central console, one below the other. These touch screens control most of the functions like climate control, GPS navigation, multimedia, phone connectivity and pretty much everything.
"The New Range Rover Velar is a symbol of sophisticated design, well-crafted interior, innovative features and technologies, backed by powerful and efficient powertrains." says Rohit Suri, President & Managing Director, Jaguar Land Rover India Ltd. We couldn't agree more. It's a range rover, so it's genetically approved to be an off-roader. Just like its elder siblings, Velar receives a wide range of off-roading elements to make it a proper off-roader. Features like RSC, DSC, Active Rear Locking Differential, Low Traction Launch, Terrain Response, Hill Descent Control and Electronic Air Suspension will make sure that you carry on with your off-roading expedition.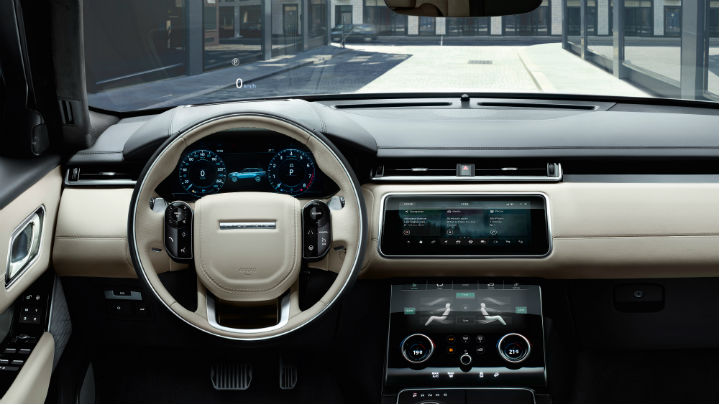 Just to make sure that there's a Velar for everyone, Land Rover is offering the Velar in 25 variants, that's not a typo there are 25 variants. These variants include R-Dynamic, S, SE, HSE and the base model. The price list starts from Rs 78.83 lakh and will go all the way up to Rs 1.37 crore. With the launch of Velar, the fight between the SUV segment has just heated up. Not only will the Velar go against the likes of Audi Q7, Porsche Cayenne, BMW X 5, Mercedes GLE and Volvo XC90 but it will also go up against its half-brother, F-Pace. Do you think that the Velar has got what it takes to be a Rangie? Let us know in the comments section below…