You are here
It's a constant process, keeping up with changing scenarios and Audi India may be consistently clocking well over 10,000 units over the last few years, but it clearly has no intentions of slowing down. Its largest volume cars have been well catered for and after last year's introduction of the all-new A4, Audi has decided to kick off 2017 with a refreshed A3. Don't let the pictures confuse you -- it is an A3, it just looks, er, like the A4. The humongous grille and the jagged-edged headlamps can be slightly confusing at first glance but there are subtle differences to ensure the A3 looks marginally different. The biggest difference is, of course, the blacked-out finish on the grille as opposed to the A4's chromed treatment. The tail-lamps have been redone as well, as have the bumpers to make it look sharper.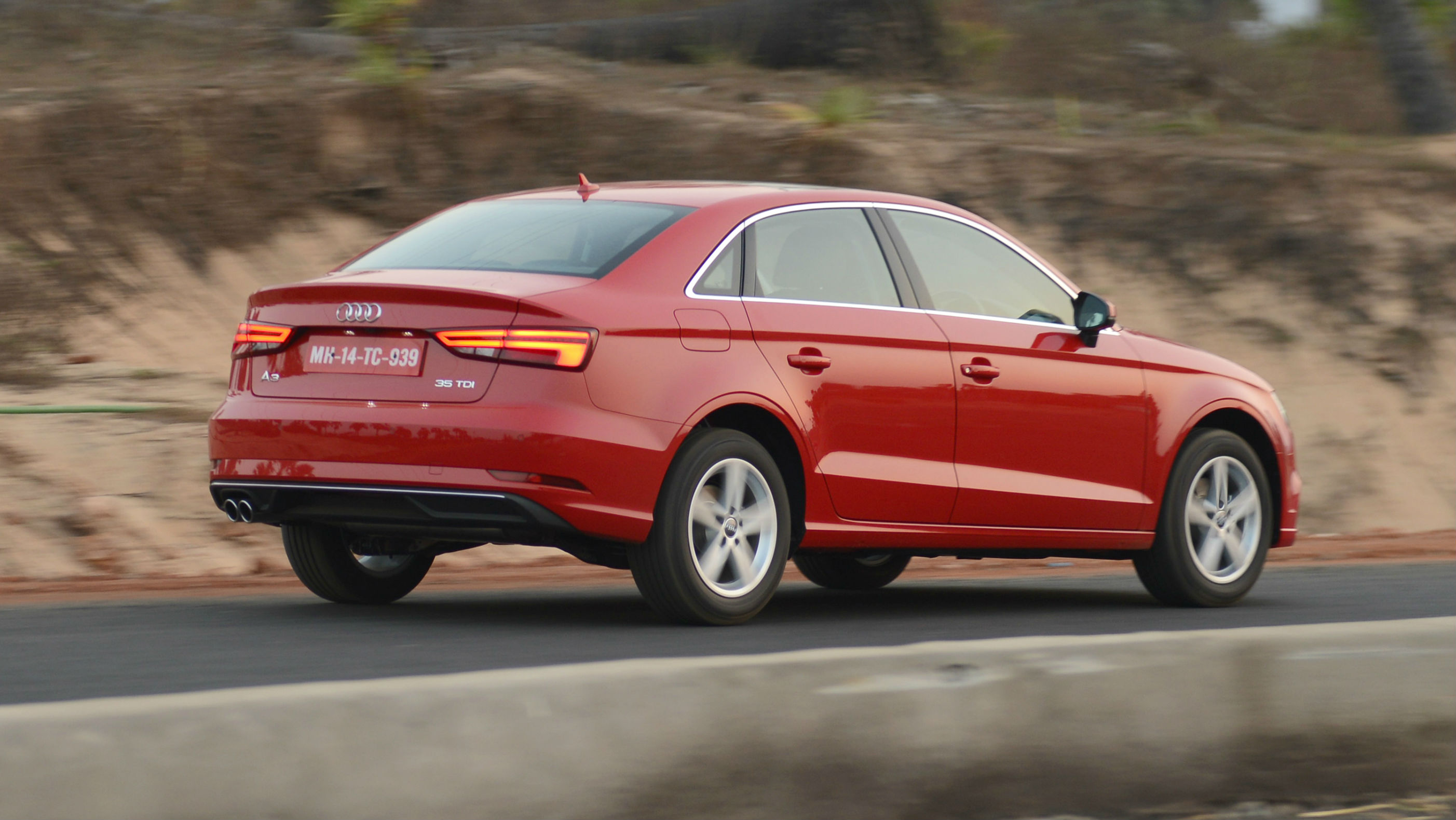 However, on the inside, the A3 has received an extensive makeover. A retractable 7-inch screen takes centrestage with what has now become usual MMI wizardry. However, the controls remain on the dials with no touch functionality. Unlike the A4, the A3 gets a more conventional instrument cluster with actual dials and a central information screen instead of an LED screen. Quality of materials remains top notch as does attention to detail. There are best touches like the stitching on the leather, the detailed styling on the circular aircon vents and the leather-clad seats. Legroom remains pretty good at the rear, although the coupe profile does rob you of headroom. If you do decide to sit upright and are of reasonable height, you are likely to have an intimate relationship with the sloping roof line.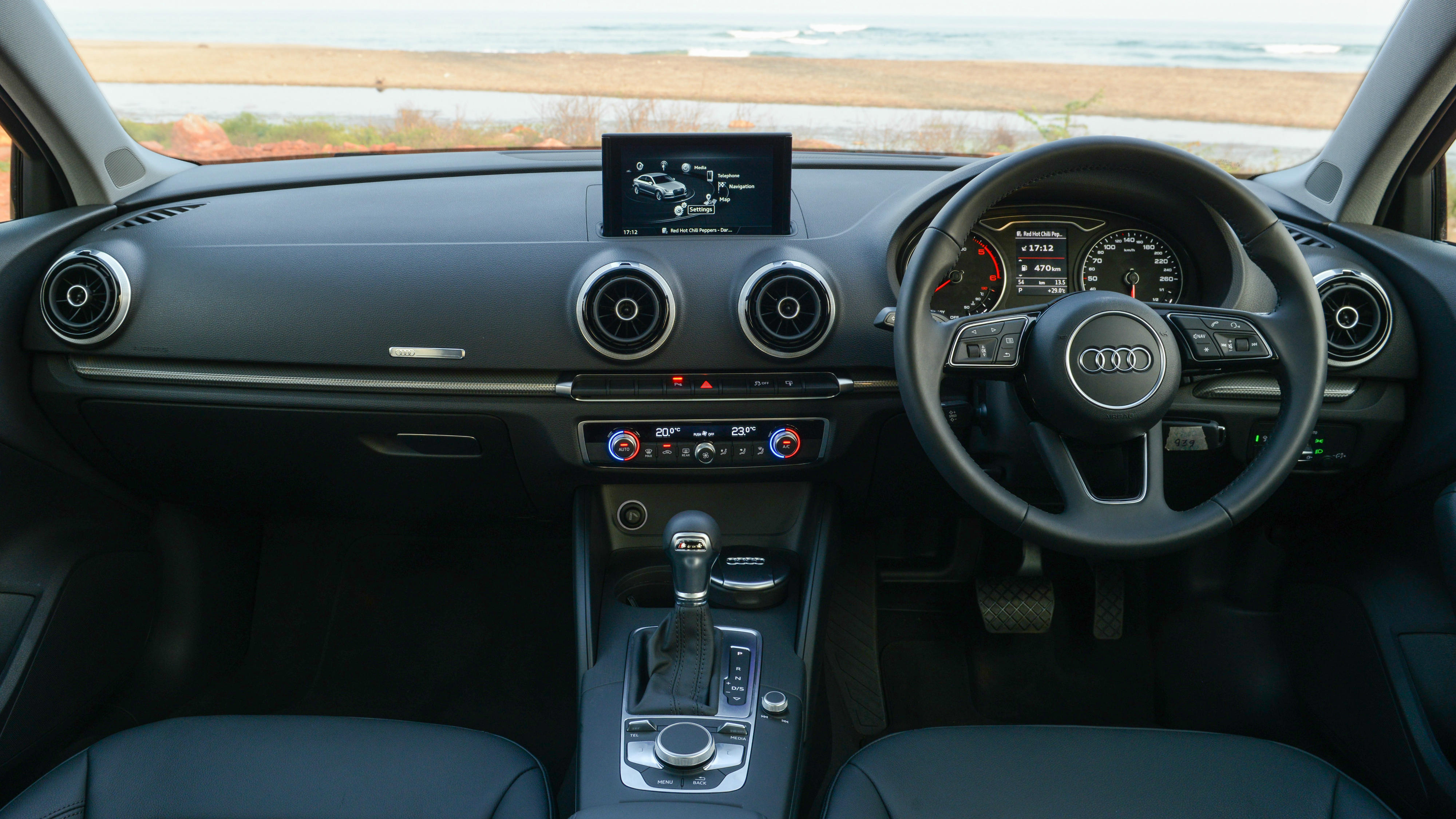 As good as the interior looks now, the big story here is the introduction of the 1.4-litre TFSI engine. It replaces the 1.8-litre petrol and makes an impressive 150bhp along with 250Nm of torque. This combined with the 7-speed S-tronic gearbox to deliver brisk performance. Audi claims it will clock 100kph in just over eight seconds, in fact, and carry on well past 200kph. There isn't a manic surge of torque, but acceleration is steady through the revs, especially past 2,000rpm when you feel the turbo kick in. It also switches off a couple of cylinders when they're not required to deliver great efficiency. Out on a narrow beach road, in Vishakhapatnam, it proved to be great fun accelerating between speed breakers, however, we will need a longer drive to comment about maintaining expressway speeds.

The 2.0-litre diesel has been carried over and stacks up a neat 143bhp and 320Nm of torque with power being delivered via a 6-speed gearbox. What is interesting though, is the fact that both engines claim nearly 20kpl in the ARAI cycle.

Ride quality in the A3 seems particularly pliant, with the soft suspension soaking up the few oddities that this particular road had to offer. The 16-inch wheels do look rather small in the wheel arches though, but then they are probably required to be so with the amount of suspension travel this car has. It is a particularly springy ride when you go over undulations at speed. You need to tap the brakes to get things back under control. The steering also remains typically Audi with its light action. There aren't any modes to switch in the A3 apart from 'Sport' mode in the transmission to hold on to revs longer.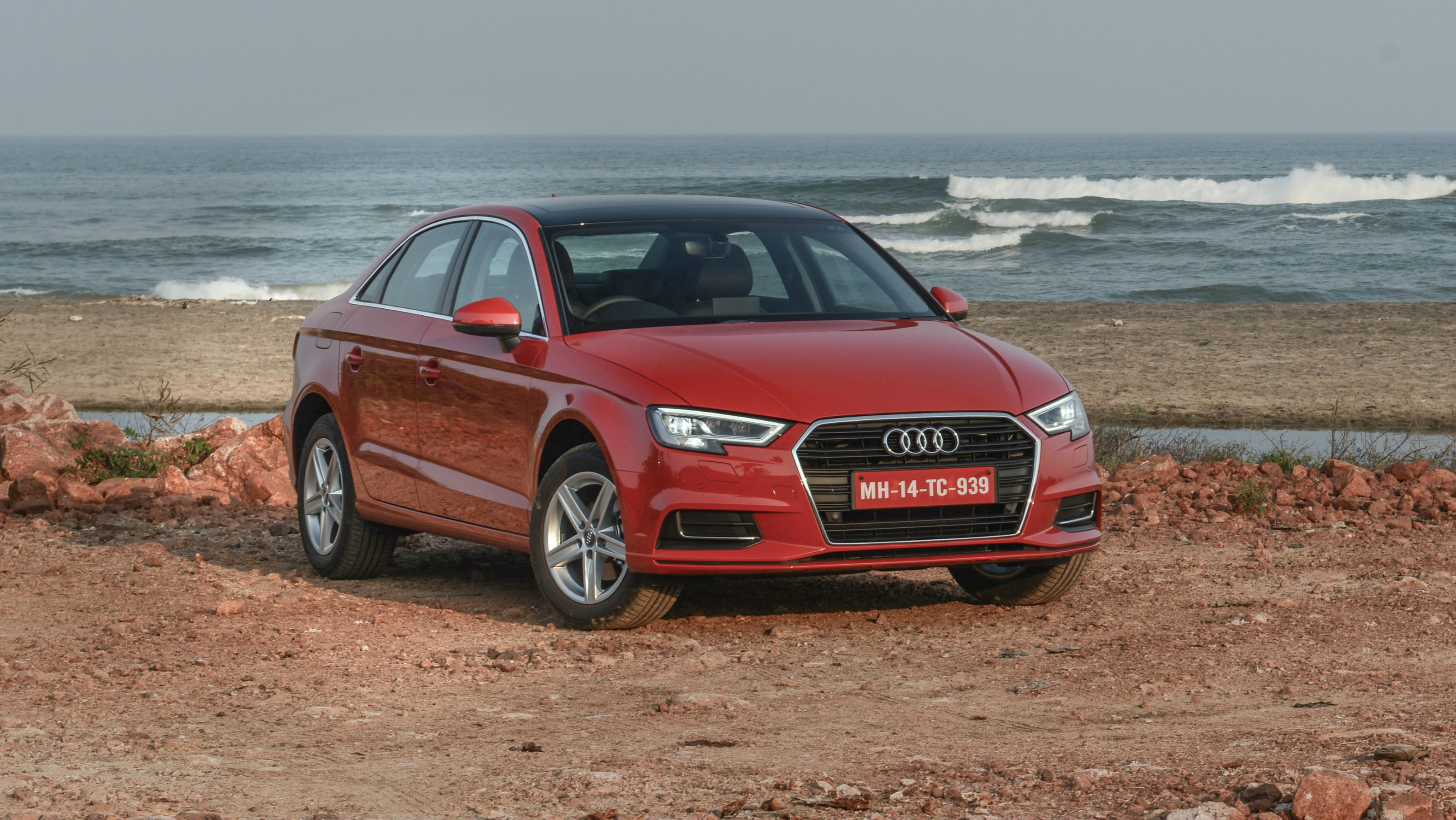 Audi will make it available in the next month or so and that is when prices will be announced, too. For now, the refreshed A3 strikes a fine balance with its sharper styling and appealing interior. The new 1.4-litre petrol that we had seen earlier in the A4 gives it enough poke to entertain too, although it makes no excuses about being set up for comfort. Ride quality is soft and it is best treated gently. Both engine-gearbox combinations can deliver impressive performance when you want it and great efficiency if you choose to take it easy. Audi is generally great at offering value and the new A3 should be no different.

The numbers

Petrol

Engine: 1395cc, four-cylinder, turbocharged
Power: 150bhp @ 5000-6000rpm
Torque: 250Nm @ 1500-3500rpm
Transmission: 7-speed automatic
Tyres: 205/55 R16
Fuel tank: 50 litres
Weight: 1415kg
0-100kph: 8.2 seconds
Top speed: 224kph
Economy: 19.2kpl
Price
Premium Plus: Rs 30.5 lakh
Technology: Rs 34.25 lakh

Diesel

Engine: 1968cc, four-cylinder, turbocharged
Power: 143bhp @ 3500-4000rpm
Torque: 320Nm @ 1750-3000rpm
Transmission: 6-speed automatic
Tyres: 205/55 R16
Fuel tank: 50 litres
Weight: 1315kg
0-100kph: 8.7 seconds
Top speed: 224kph
Economy: 20.38kpl
Price
Premium Plus: Rs 32.3 lakh
Technology: Rs 35.8 lakh
All prices ex-showroom, Delhi

Pros: Sharp styling, great interior, efficient engines
Cons: Soft suspension, limited headroom, light steering

Verdict: The entry point to the Audi line-up just got better. Sharper styling and a better interior make it even more appealing. Could've been more involving to drive, though.