You are here
Lexus, Toyota, same difference. We have heard that one before. But, if you think this Lexus ES 300h is a posh version of the Toyota Camry Hybrid, you're not entirely correct. But neither are you entirely wrong because both these cars do have similar beginnings. However in all fairness, till the previous generation (this is the sixth-gen ES), even the platforms were same, so the comparison was justified. This car has a longer wheelbase and almost everything from there onwards is different - even the way Lexus and Toyota make them when it comes to things like finishing the paintwork, or stitching of the leather or offering some cool customisation options. And by some, Lexus offers nothing less than a hundred and twenty of them just to make sure an owner doesn't meet another with a similar car – at least the same interior.
The ES 300h is a fairly large sedan, looks striking from certain angles and you cannot mistake it for a Camry, that's for sure. Lexus embarked on this whole new design language that is edgy and more flowing and definitely looks more sophisticated than an everyday Japanese car. At almost five metres long, the ES has loads of space for five and even their luggage, despite the fact that part of the boot accommodates the batteries that power the hybrid system.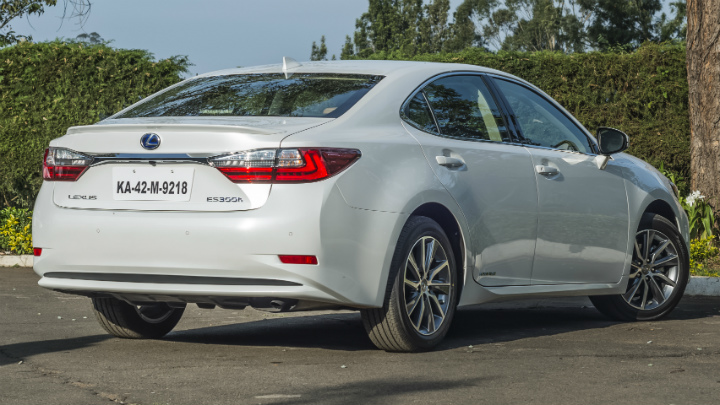 Speaking of which, this has a 2.5-litre petrol unit that makes a half decent 158bhp and a better 213Nm of torque. The electric motor, too, brings around 105kW to the party, which makes the ES 300h feel quick despite its near two-tonne weight. And it's all quiet in here. The car starts in electric-only mode to save fuel and can do so till 40kph before it needs the petrol unit to kick in. So you can be coasting around the neighbourhood without waking up the dogs in the middle of the night. Or the neighbourhood watchman.
A big and light steering wheel makes easy work of manoeuvring the car. The ES is not supposed to be a driver's delight and it is not. The onus is on offering a relaxed drive experience. Plush seats coupled with a plusher ride makes light work of most potholes. Even the larger crater-sized ones are dispatched with ease.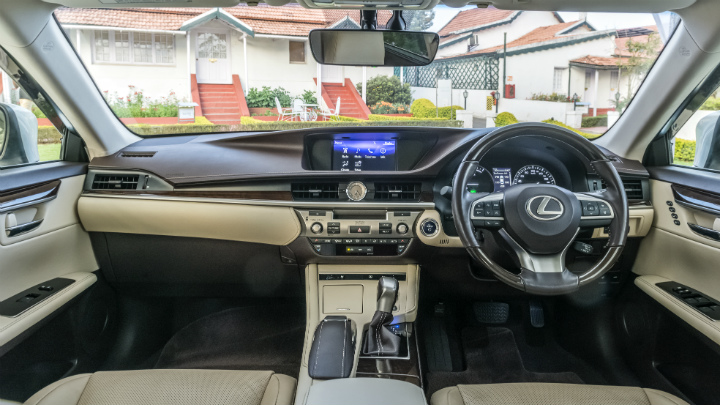 Power goes to the wheels via a fairly intelligent CVT. It's actually quite effortless at regular traffic speeds. However, if it makes you feel better, there is a Drive Select dial on the centre console that offers a Sport mode, which adjusts throttle response. It'll be fair to mention, though, that this will mean a drop in efficiency and corresponding rise in emissions, which will defeat the purpose of this hybrid. Your call.
Rear seats are probably one of the best in business and thankfully, they have the controls to override the chauffeur's choice in music. The ES 300h also gets three-zone climate control, among other goodies.
Being a full import, the ES 300h will come with a steep import duty and sort of spoils the party for the Japanese marque. The segment the car now operates in puts it against formidable opponents such as the Mercedes E-Class, Audi A6 and Volvo S90. Lexus insists the ownership experience would be vastly different than what its competitors offer and we have little reason to doubt it thanks to its Toyota parentage, but that is still a track record that it needs to prove, at least in India. In itself, the ES 300h is a plush sedan. It's quiet, elegant and has a reasonably effective equipment list which we would have liked to be a bit more extensive compared to others in its segment. Still it's the hybrid and Lexus to buy if that's what rocks your boat.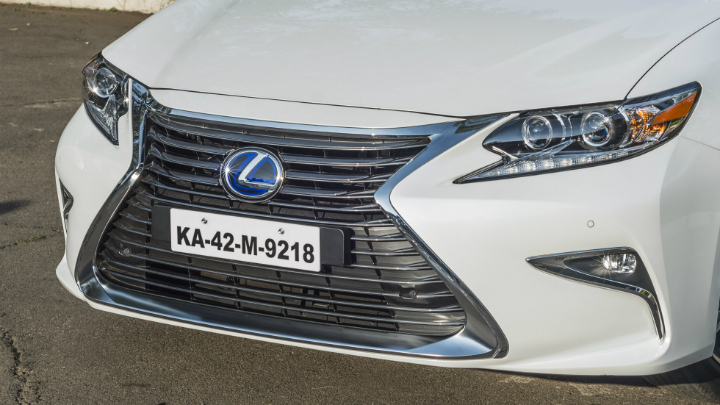 Specifications
2.5L, 4cyl, petrol, 158bhp, 213Nm/105kW electric motor, FWD, CVT, 0-100kph in 8.5s, 17.8kpl (claimed)
Price: Rs 55.27 lakh (ex-Delhi)

Verdict: A peaceful, no nonsense car. Effortless but sterile.