You are here
The Genesis Mint Concept has very interesting doors
Welcome to the Genesis Mint. Not some new type of dessert or cocktail, but a little electric city-car concept from Hyundai's standalone luxury arm.


Genesis has good form when it comes to concepts. Last year's
Essentia coupe thing
was especially swish. Happily, the Mint is good too (silly name notwithstanding). Genesis calls it an "all-electric, luxury car for the city" that "reimagines the iconic shape of the city car, tailored to the needs of modern lifestyle".
Designed with input from the company's studios in Germany, the US and South Korea, design boss Luc Donckerwolke says the Mint marries "classic proportions with forward-looking, minimalist design". It has tiny overhangs, wraparound head- and tail-lights (supposed to emphasise its width) and only a tiny opening for cooling of the e-motor and batteries. The charge port is at the back, centrally mounted. Something called a "Parabolic Line" wraps around its body, while the "G-Matrix" pattern on the lower-body and wheels gives good cooling and aero.


The front doors are pretty normal, but the rears are backward-hinged scissor things. Unnecessary, too, because there are no rear seats. Just storage, which the doors allegedly make really easy to access.


Elsewhere inside, you're looking at acres of tan leather and a folding centre console that turns the front seats into one long bench. Said bench (and the instrument cluster) swivels too, making it easier to get in and out. The oblong steering wheel is surrounded by six screens giving access to various vehicle functions, and a seventh in its centre.


The powertrain is said to be good for 320km of range and 350kW recharging.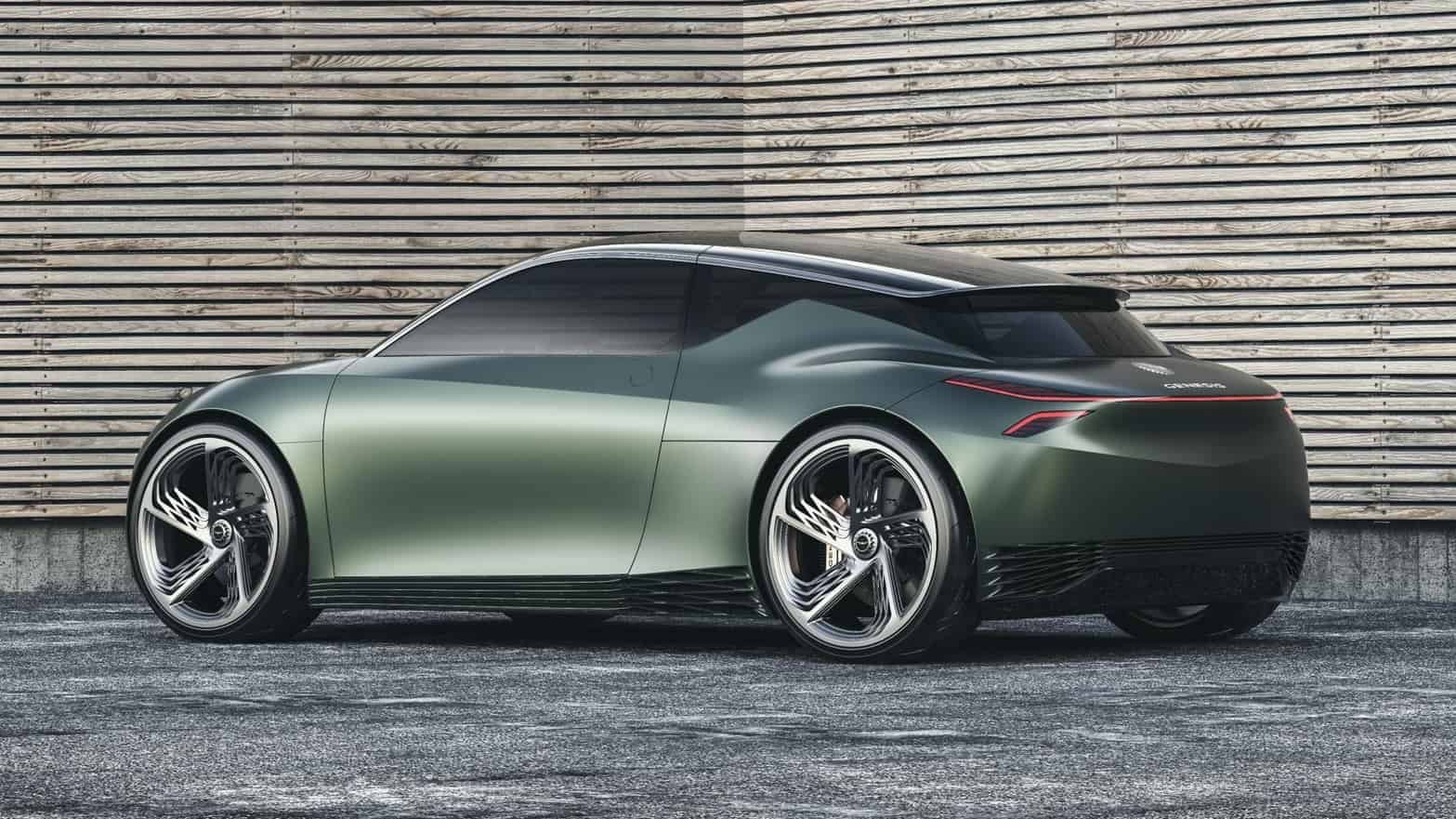 Full screen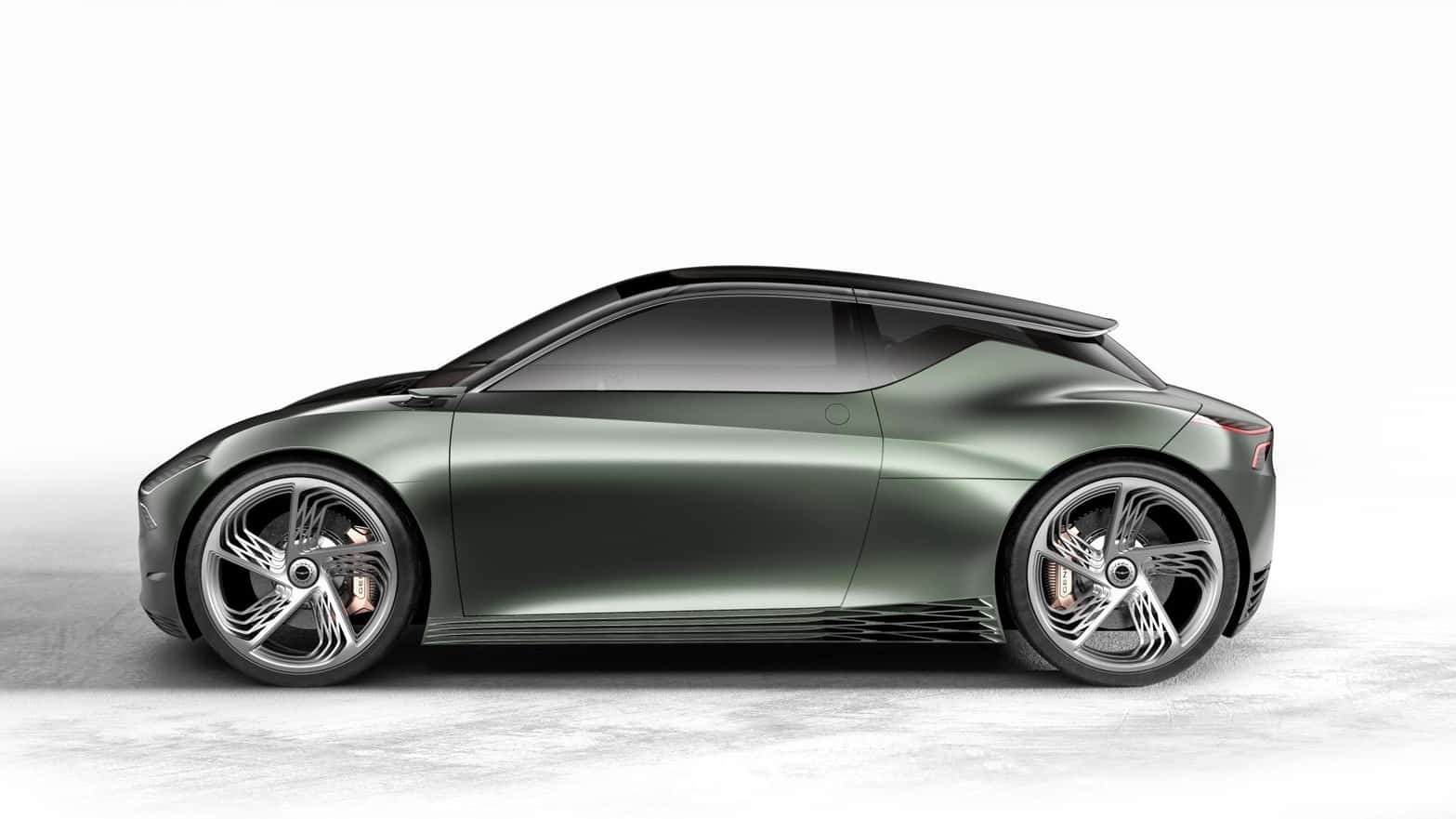 Full screen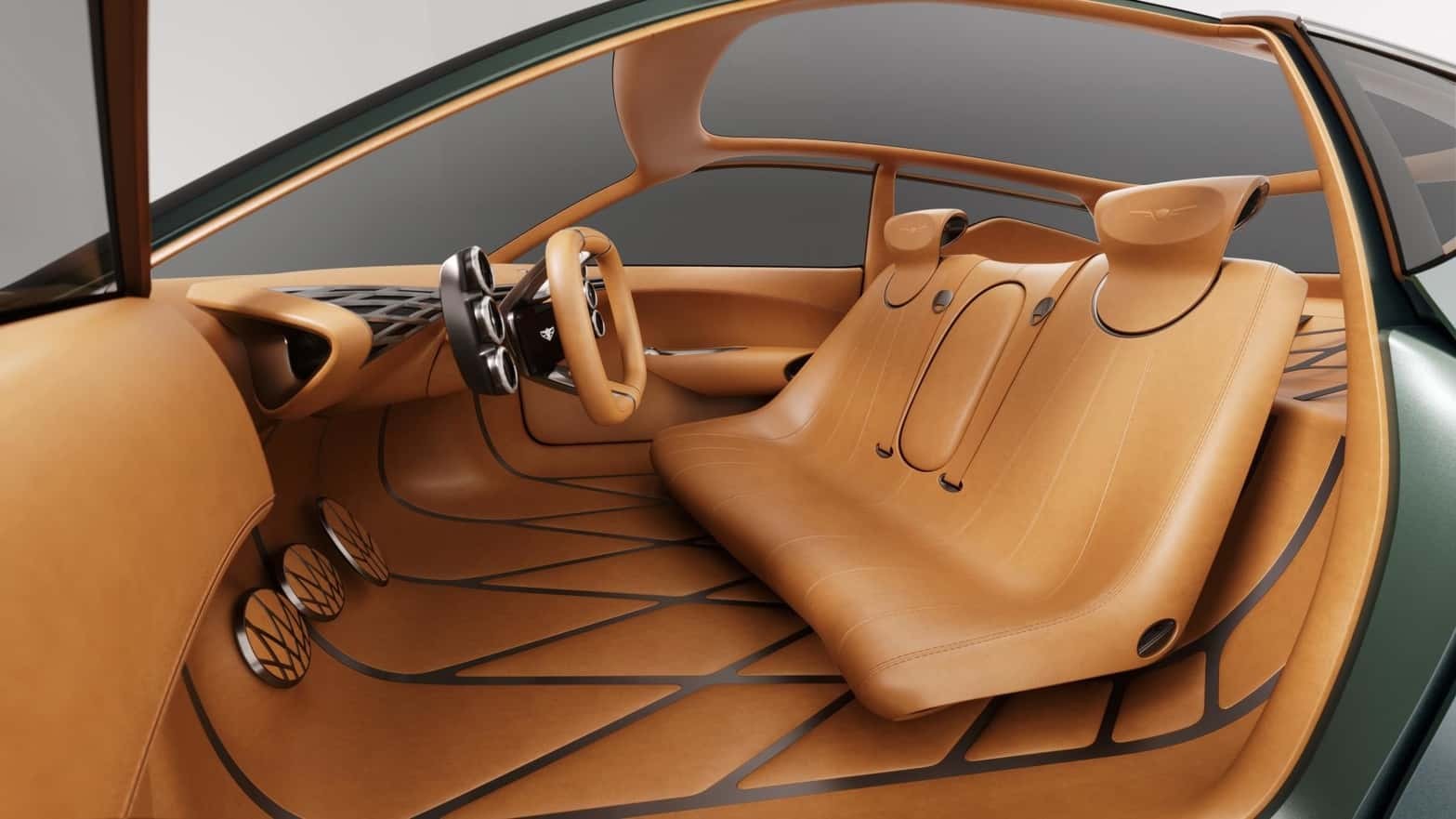 Full screen
Full screen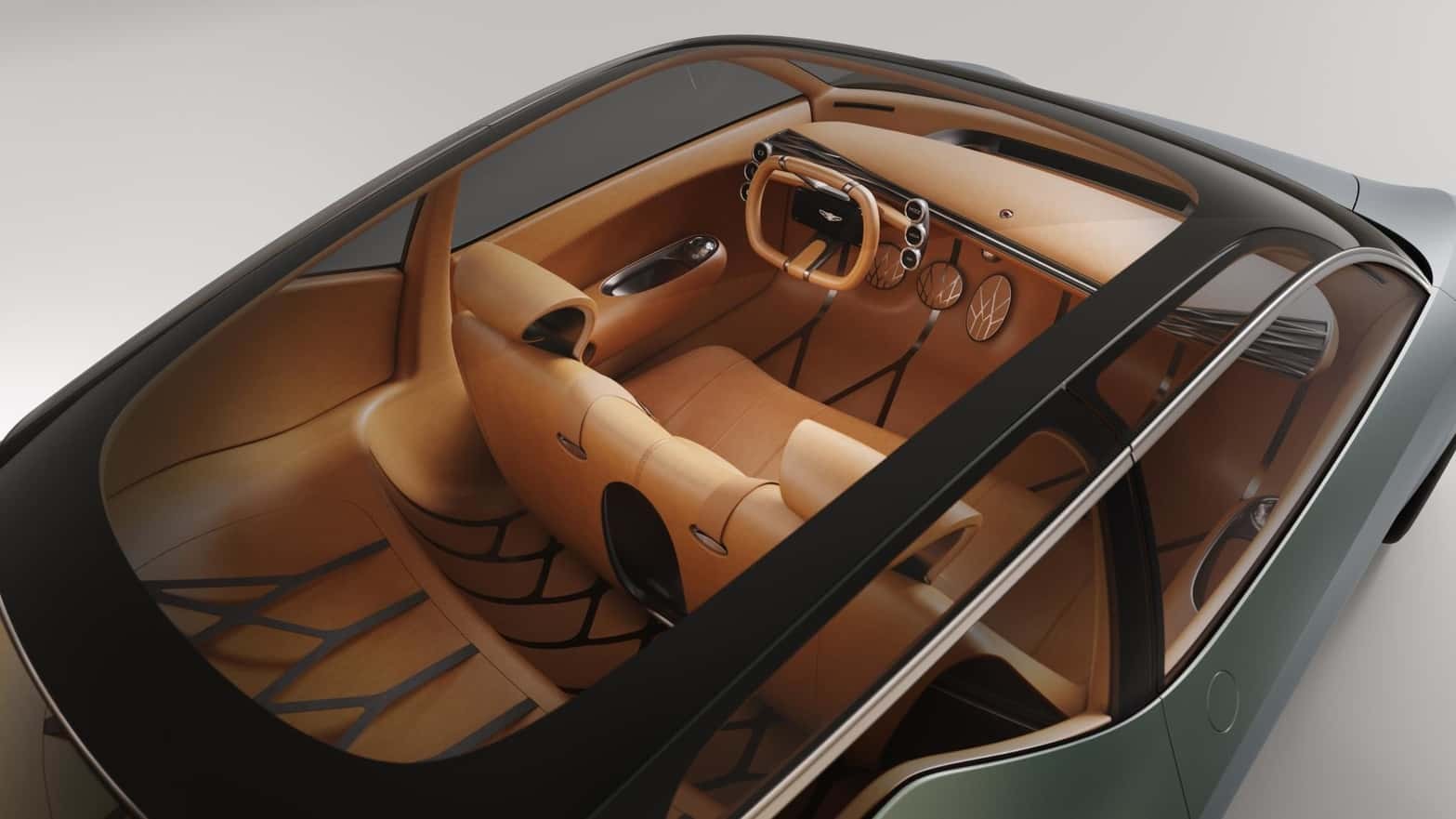 Full screen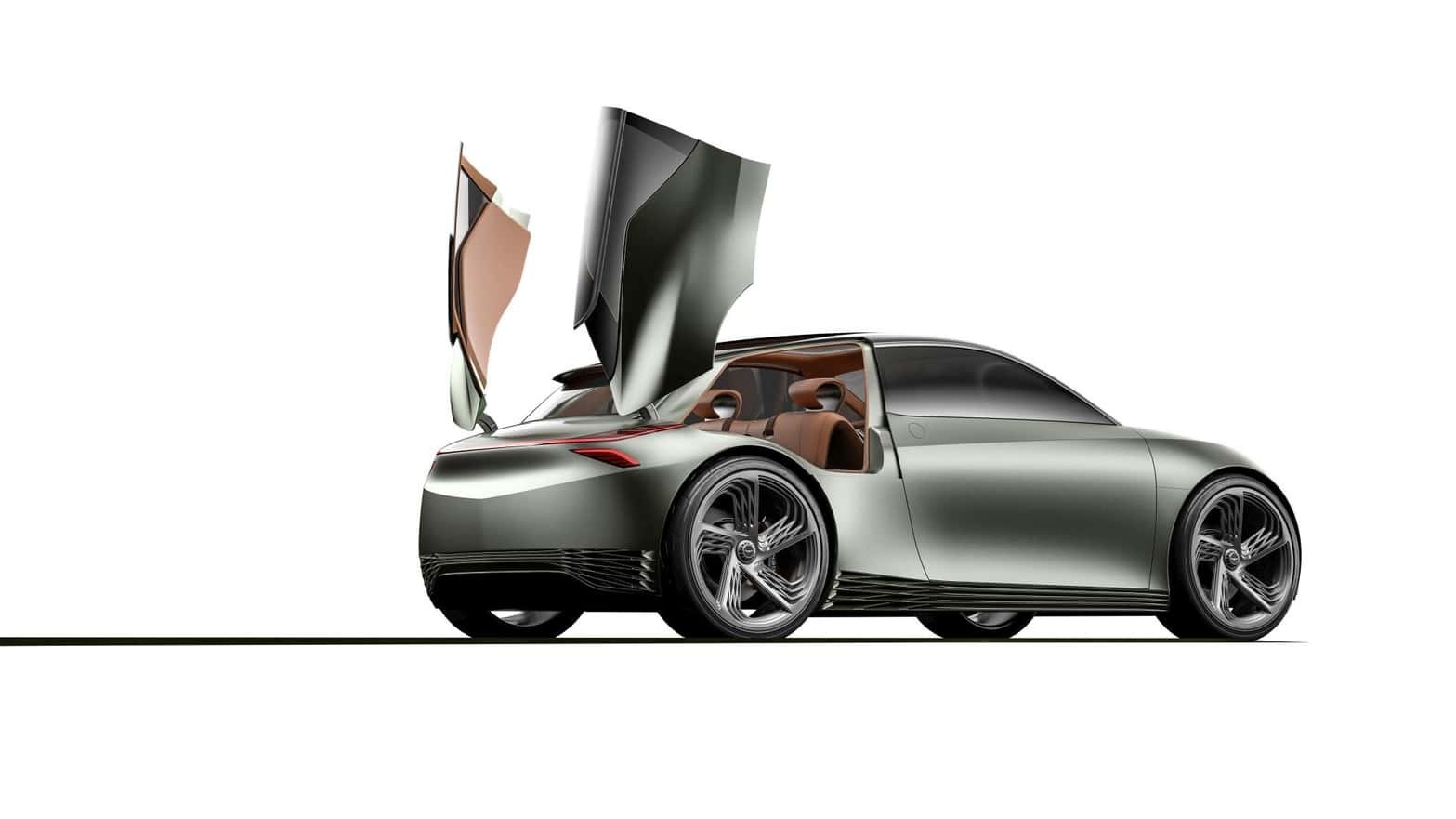 Full screen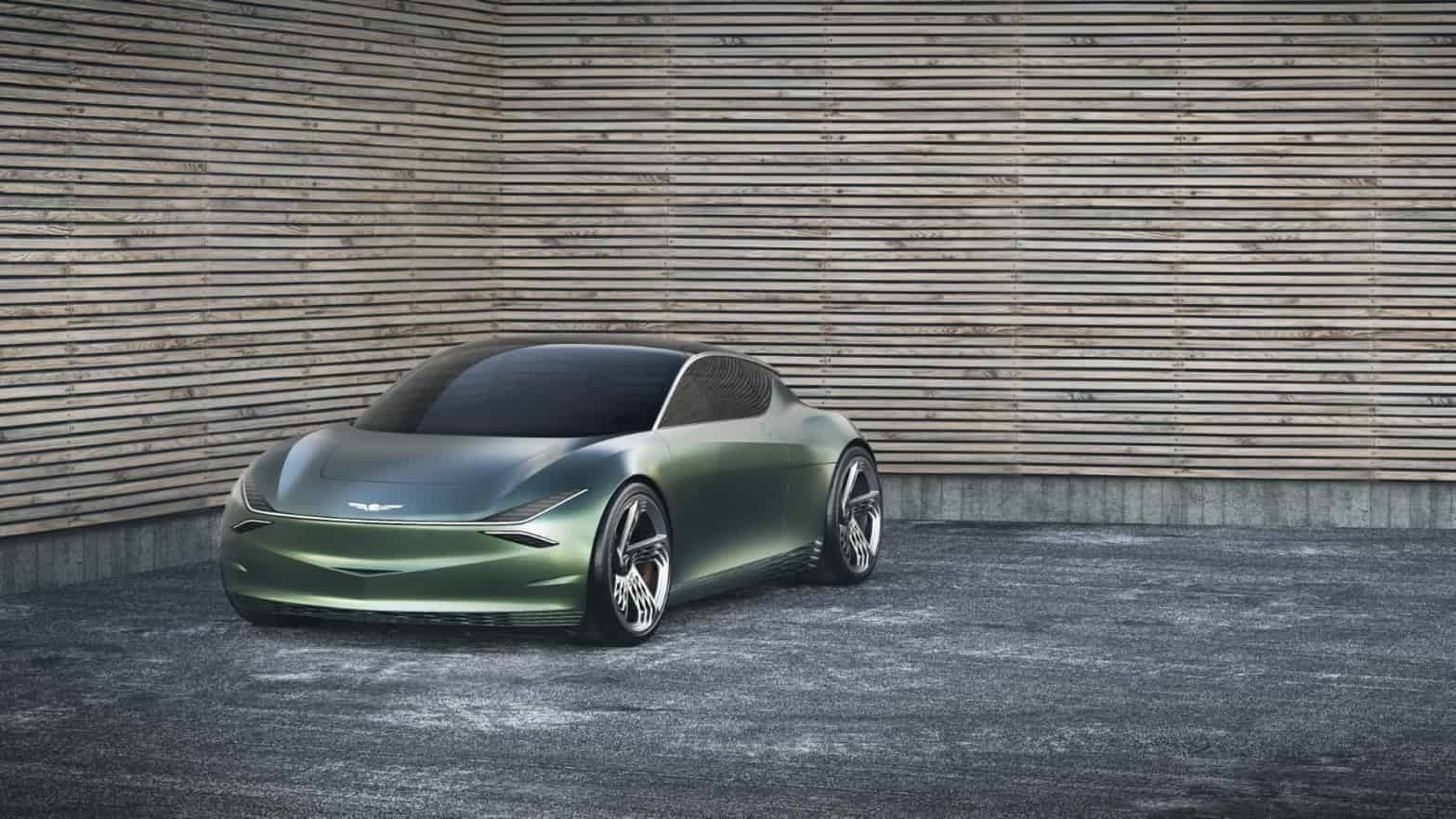 Full screen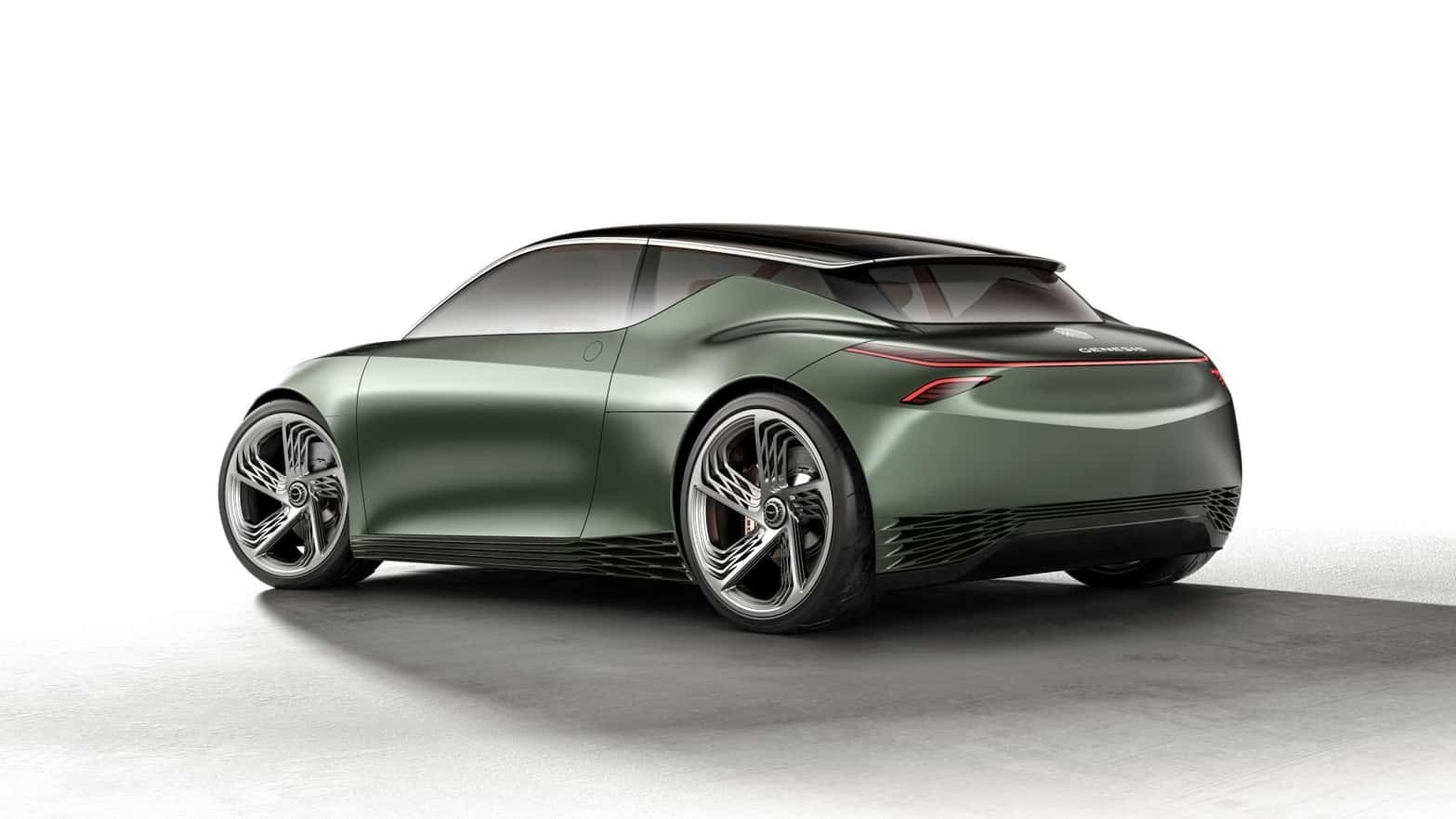 Full screen