You are here
First ride: Hero XPulse 200T
You've possibly seen the internet light up with news of the XPulse 200 - the enduro style motorcycle that Hero debuted a couple of days back. Lurking in the shadows is this, the XPulse 200T. While the enthusiastic crowd, much like myself, is going on about the 200, here is a version that is likely to find a fan following of its own. The T stands for 'tour' and it is a bit of a mish-mash between the Xtreme 200R and the XPulse. This may seem slightly odd, but motorcycle and even car manufacturers do this sort of thing all the time to make sure all that investment in a new platform yields returns. And with a carburettor version on sale for Rs 94,000 the 200T is the cheapest of the three new versions, including the 200S, available.
What is it?
Hero will have us believe that the 200T is their take on a retro motorcycle, complete with a round headlamp. But it is also a full LED unit and you get a digital instrument cluster with Bluetooth connectivity through a propietary app and an option for tun-by-turn navigation. Despite being positioned as a road going tourer, it has no frills that complement this, not even the visor that the off-road version gets. You do, however, get a plastic engine guard for some effect. The 200T has been designed to slot in somewhere between the 200R and the XPulse and that is exactly where it stands. It sports simple lines, a traditional exhaust and a lower seat than the XPulse. You also get a different handlebar and 17-inch alloy wheels at the front and back and a different seat too. There isn't any real stand out styling feature about the 200T and that has its takers as well.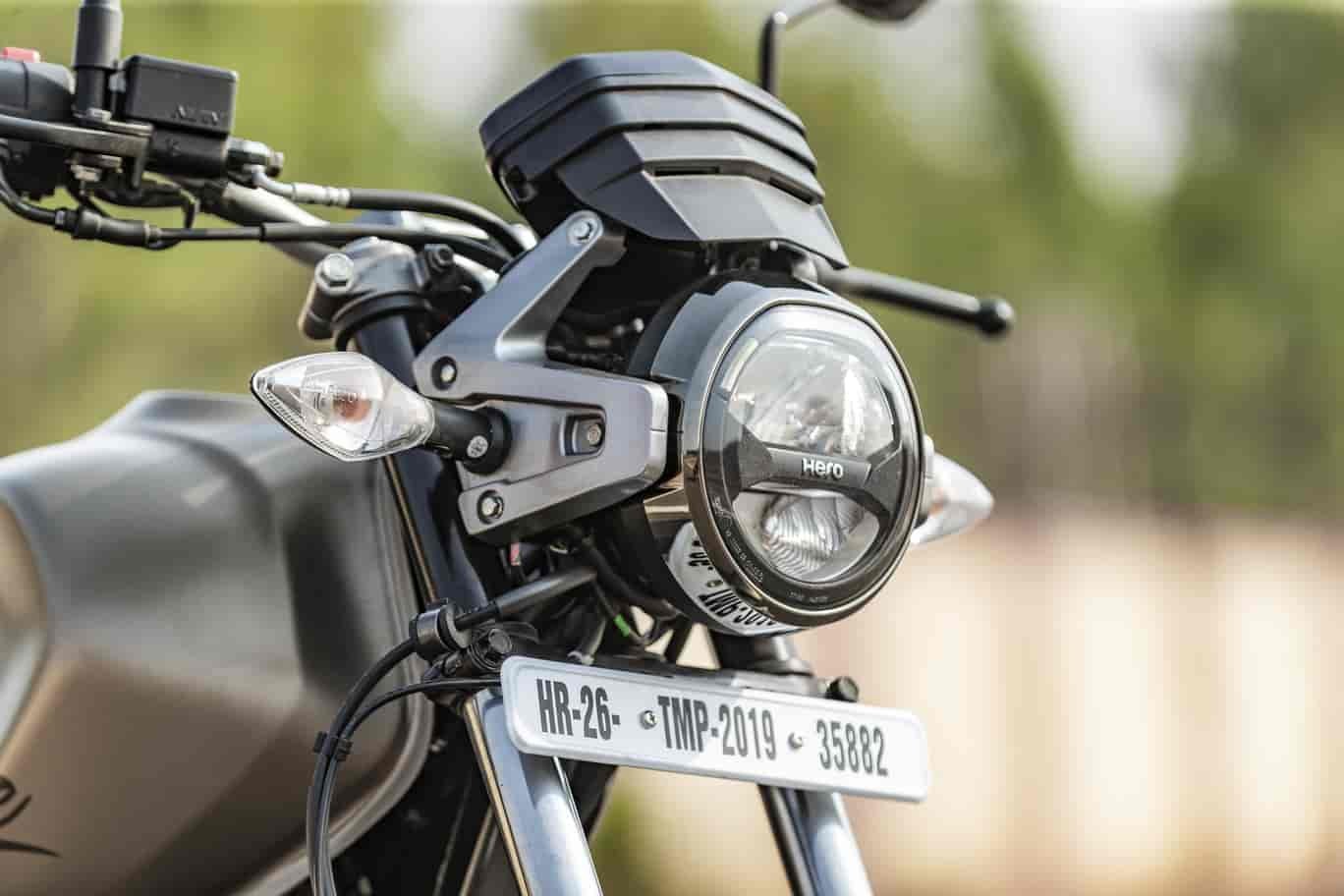 More XPulse or Xtreme?
Like I was saying, the 200T is the middle ground. It borrows the headlamp, console, fuel tank and frame from the XPulse. It also uses the Xtreme's running gear and 17-inch wheels and rear suspension. The 200cc, single cylinder, air-cooled motor remains common to all three bikes with minor adjustments to suit each ones character. Just like the others, the 200T also makes just over 18bhp and 17Nm of torque. However, it is slightly lighter than the XPulse and sits closer to the ground with 177mm of clearance. The front is different too and rake angle gives it a slightly different wheelbase. Moreover, this has far more accessible seat at 795mm. It even gets a different handlebar and regular footpegs, not serrated ones. While the 200T is likely to have an fuel-injected version in the near future, as of right now you only get the carburettor option.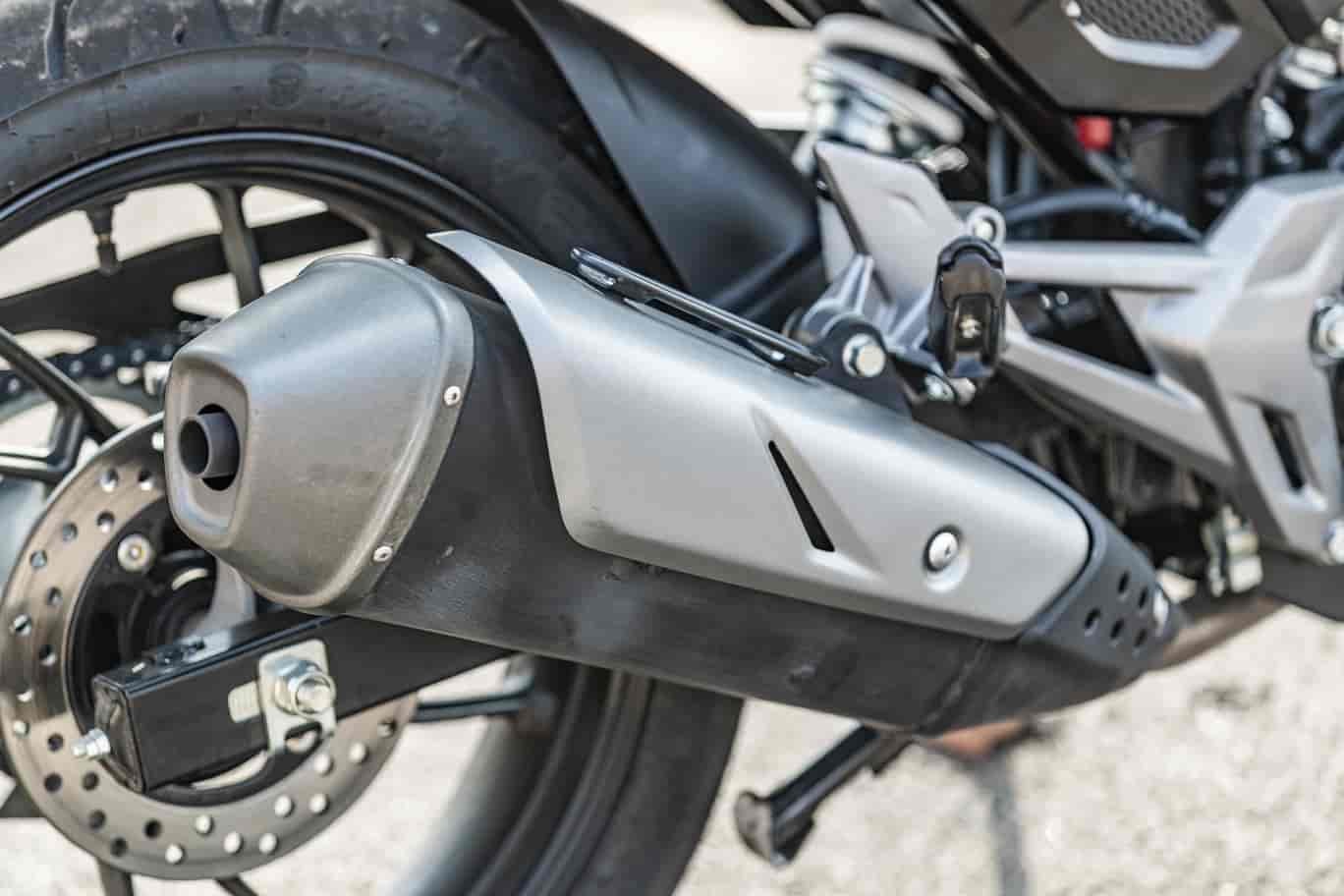 So, what does that mean on the road?
Thanks to the low seat, getting on board the 200T is easy. Getting both feet flat on the ground is fairly simple too. There isn't any apparent difference in the way the 200T responds despite missing fuel injection. It builds up power smoothly and remains vibration free for the majority of the rev range. Like the XPulse, there isn't a whole lot of power to exploit here and cruising on open highways is a bit of a problem. This is easily addressed with the XPulse as you can turn off onto backroads or a trail at any given point. However, the 200T, with its 17-inch wheels and road boasted tyres cannot do that. Like the XPulse, the 200T would also make a decent city motorcycle, hopping around town. However, I struggle to believe that this will be much of a touring option for anybody. You are better off treating this as a street naked for the city, something that offers you completely different styling compared to the Xtreme range. And that is the role it is best suited for.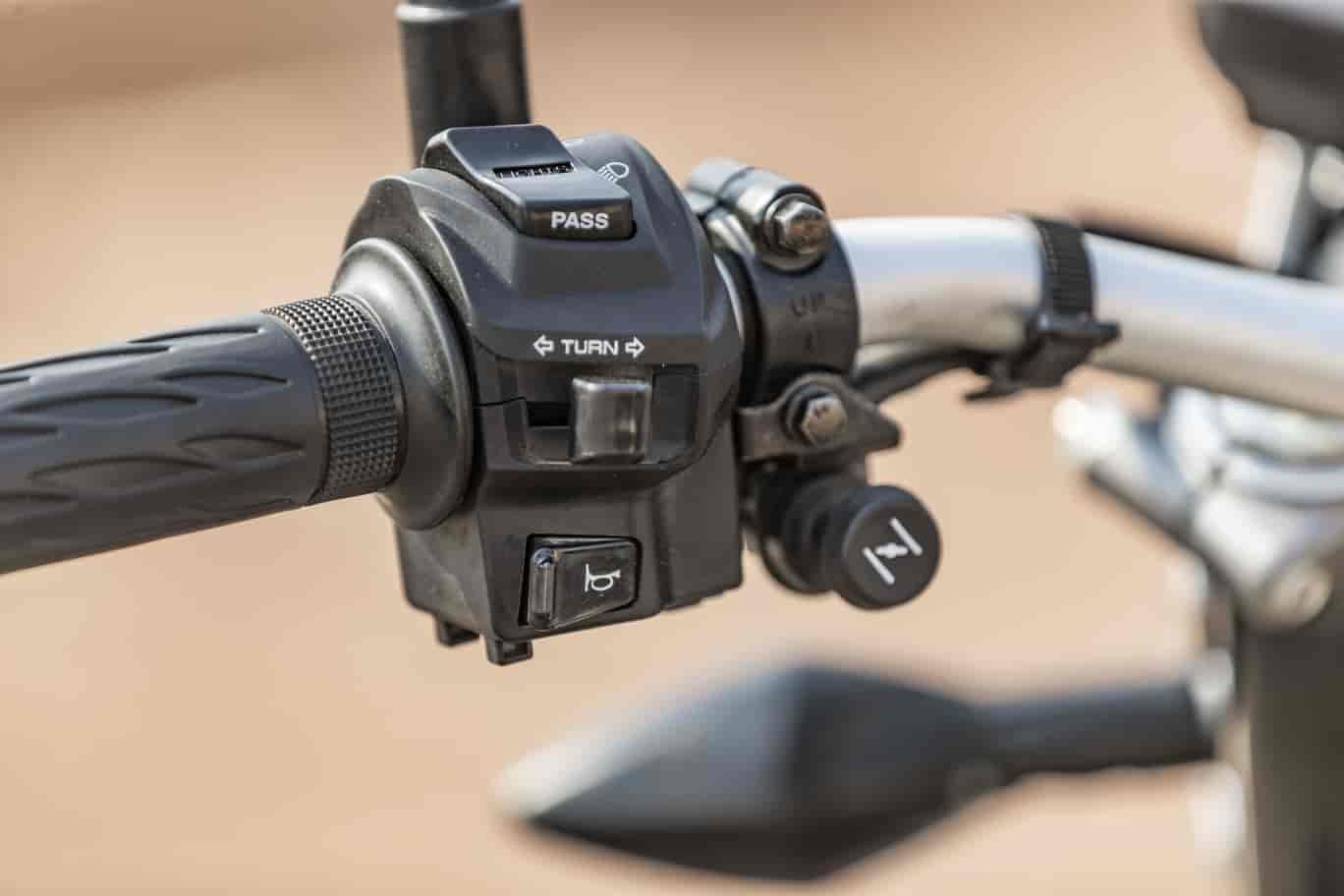 Should you buy one?
If you are one of those who doesn't understand what the fuss was all about as far as the XPulse goes, then this is possibly the motorcycle you should be looking at. It should make for a decent city motorcycle and the turn-by-turn navigation is a huge boon. It may not make an incredible amount of power, but it is at par with motorcycles available at a similar price point. I wish Hero had launched it with fuel-injection to keep with the times. For now, this is a styling package that is very distinct and it packs in good ride quality as well. Hero has promised that a more comfortable seat has already been fitted to the production version of the motorcycle, unlike these pre-production ones that we were handed. Don't pay much attention to the 'touring' badge and keep highway runs to a minimum and you are likely to enjoy this bike. However, with a sticker price of Rs 94,000 (ex-showroom, Delhi), Hero has its work cut out with the number of options that already exist in this space.

Price: 94,000 lakh (ex-showroom, Delhi)

Rating: 6/10

Spec:

Engine: 199.6cc, single cylinder, air-cooled

18.1bhp, 17.1Nm, 5M

Tyres: 100/80-17 (fr); 130/70-17 (rr)

Seat height: 795mm

Ground clearance: 177mm

Fuel tank: 13 litres

Kerb weight: 150kg

Pros: unique styling, navigation feature, smooth motor
Cons: feeble top-end power, no tourer features, needs more bite from brakes