You are here
Review: 2018 KTM 125 Duke
The first question we had when we heard of the 125 Duke coming our way was why – why would KTM bring a Duke that wasn't as exciting as any of the other products they already had selling here? And once we saw the motorcycle that was coming here, we also stated wondering why it looked like the older Dukes. Thankfully, both these questions have been answered over the last week, when we spent some time with the new KTM at Bajaj's test track in Chakan.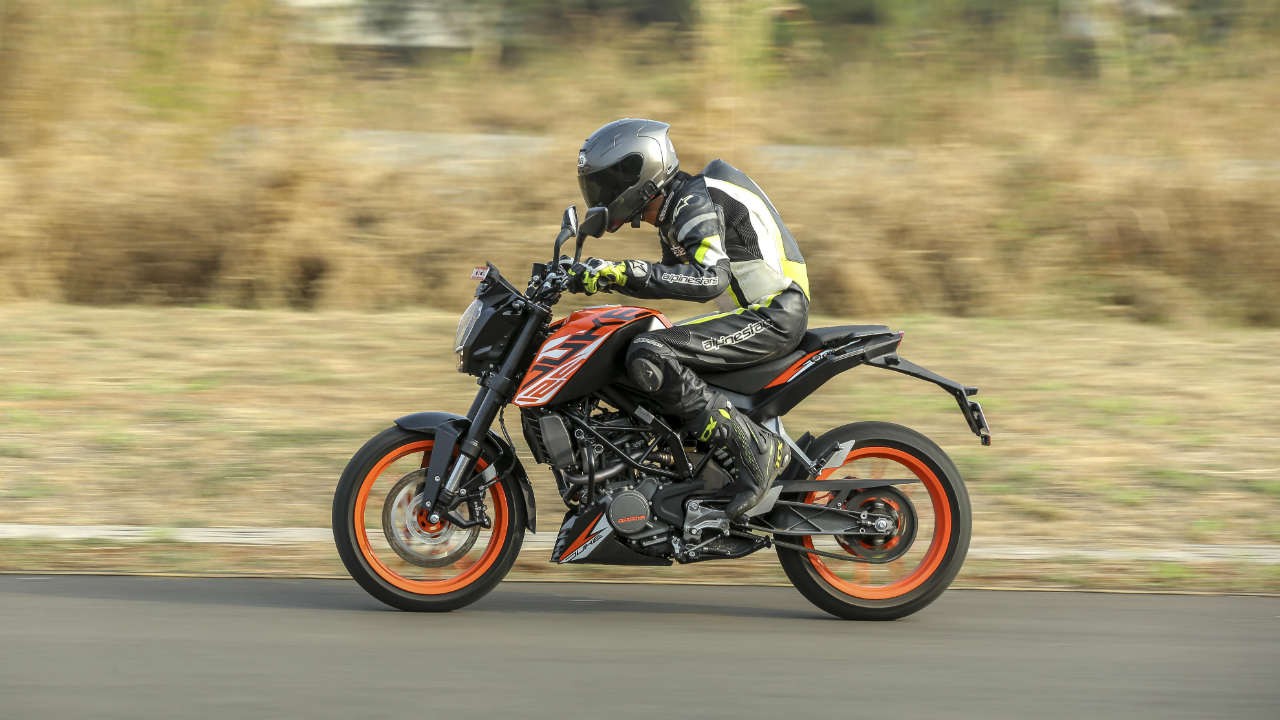 First, the why. You see, Bajaj isn't a company that does impulsive things. Their research showed them that there is a a group of people who want to be part of the KTM family, but are holding back because even the 200 Duke is a lot of motorcycle. And considering how raspy and manic that bike is, this is a fair point. And it is to tap into that segment of people that the 125 Duke has arrived. Now, the looks. There's a reason for that too. In the European market, where licensing norms restrict that kind of motorcycle you can own, the 125 Duke serves a completely different purpose. It serves as a stepping stone to the bigger KTMs and being such, for it to look exactly like the bigger KTMs is actually desirable. In India, though, there needs to be distinction between the entry level KTMs and the flagships. This has a lot to do with the fact that the Indian customer who buys a flagship expects a certain level of exclusivity from that product.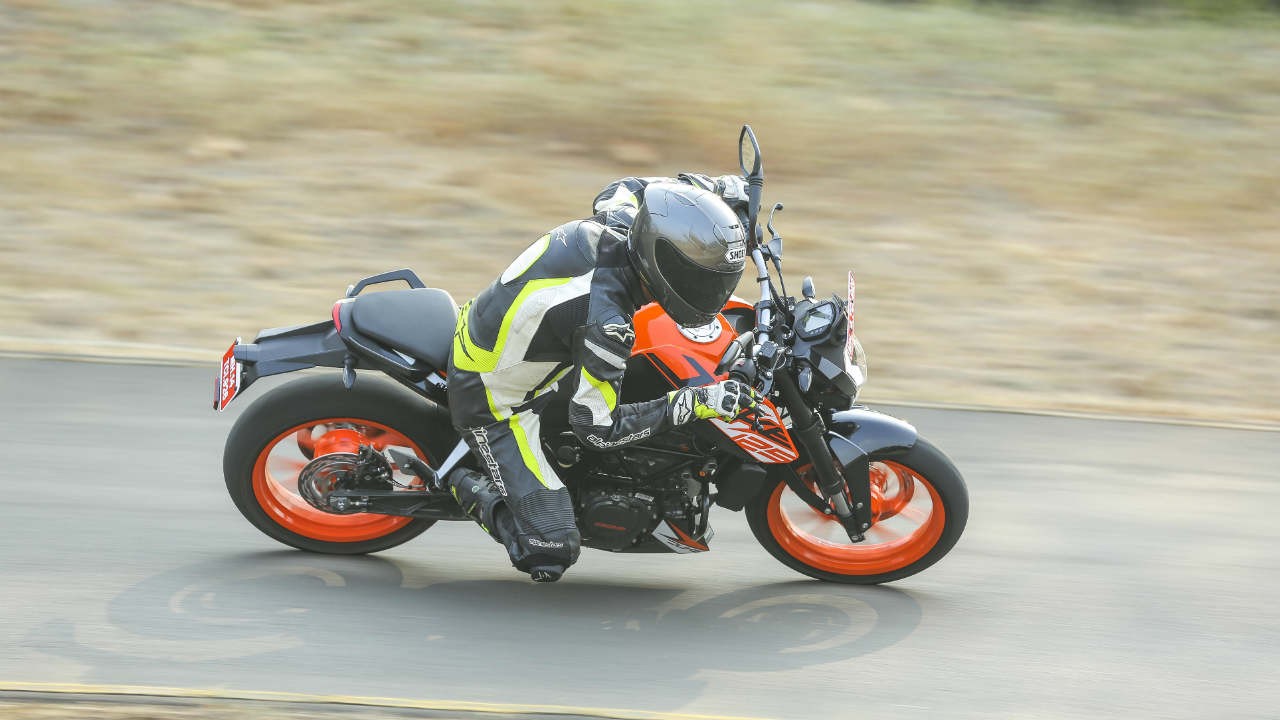 But now that we have addressed both these questions, we need to move on to the real issue here – how is this motorcycle to ride?
What KTM has done here is to take the cycle parts from the 200 Duke and leave them untouched. The only major change here is the engine – it runs a smaller bore and hence displaces 124.7cc from its liquid cooled single. The power and torque ratings stand at 14.3bhp and 12Nm. It still gets a six-speed gearbox and the familiar WP suspension (although it isn't the cartridge type unit form the new KTMs). Brakes are the same 300/240mm combo with single channel ABS and the tyres are MRF's Revz.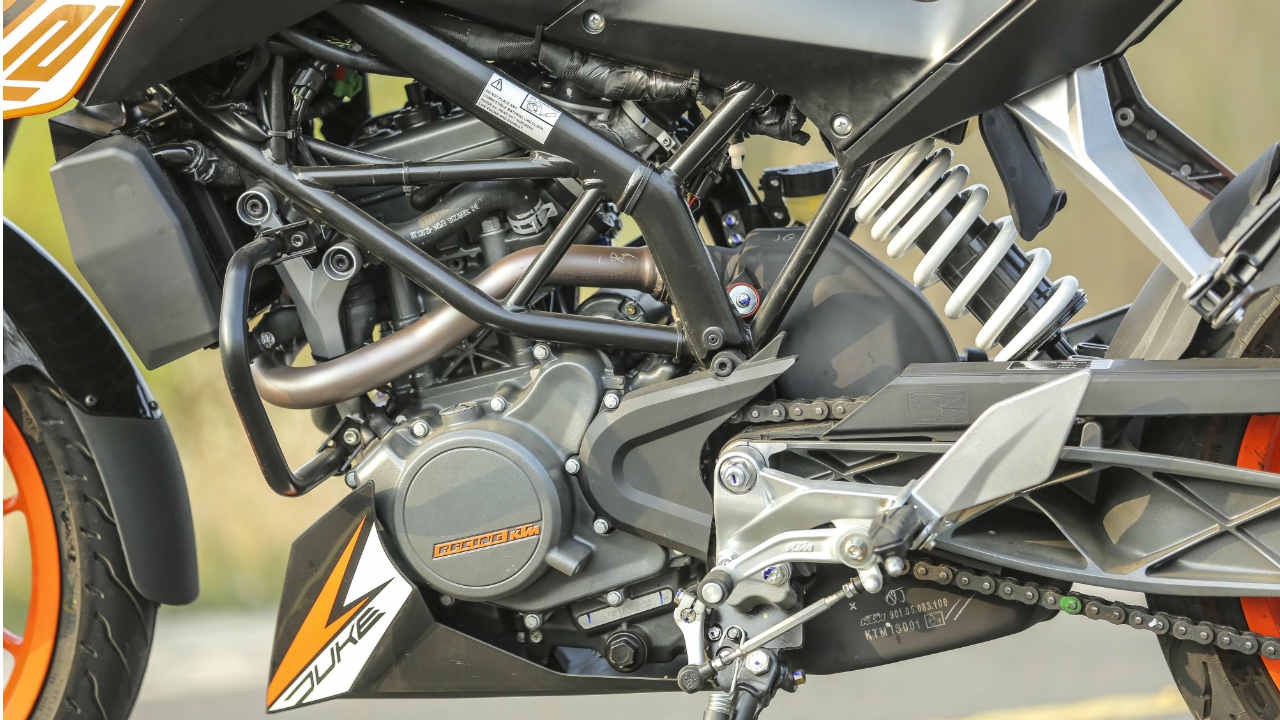 What we really liked about the 125 is that is retains KTMs signature handling. It is light and nimble and you can really lean it into corners. The tyres offer excellent grip and the suspension is more than adequate for everything that the engine is ready to deliver. And coming to the engine…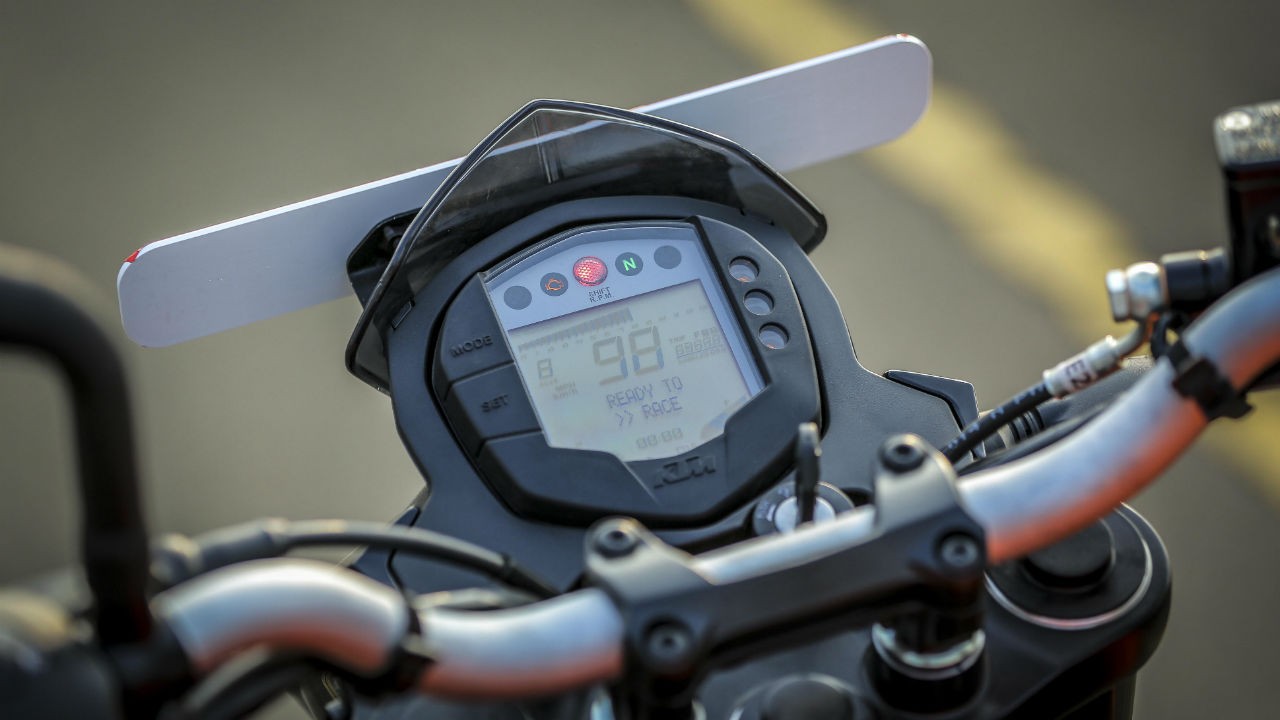 The new engine isn't the fire breathing dragon or the raspy rattlesnake that the 390 and 200 are. While it sounds similar, it has benefitted from the smaller bore and runs a lo more refined than the other KTMs. It is quick too. It is easily the hardest accelerating 125 around with an engine that doesn't hesitate to rev away to the limiter. What we didn't find to our liking was that the power band was super narrow. Most of the pulling power for the serious stuff lives between 7000 and redline. And cone you do hit it, you'll be at the redline before you can blink. And if you don't plan your corner and gear selection well, you're not exiting them fast. There just isn't enough torque for that. But for everything else – read urban commuting – it has enough torque and power to keep you happy. What will aid you greatly here is the nimbleness and throttle response.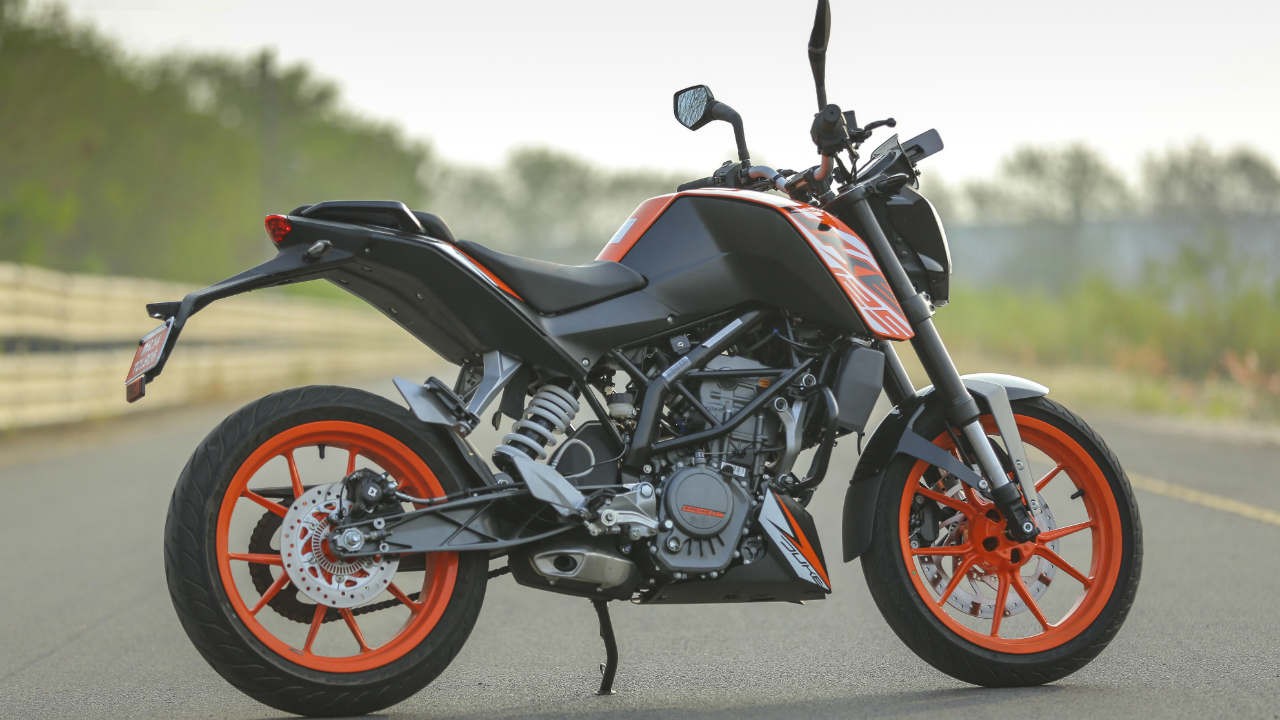 The Duke 125 achieves what it sets out to, well. As a non-intimidating entry point into the KTM universe, it makes complete sense. It retains KTM's quick handling nature and adds a whole dollop of friendliness to the engine. And that friendliness doesn't come from dumbing down the engine, but scaling it down. That means while it retains the character KTM is famous for, it cuts down on velocity. And in that sense, it makes perfect sense as a first bike. One that you will grow out of very soon, but a great one nonetheless. If you don't mind the hefty price, that is.
Specs:
124.7cc, liquid cooled, single cyl
14.3bhp@9250rpm
12Nm@8000rpm
6-speed gearbox
148kg (kerb weight)
Price: Rs 1.17 lakh (ex-Mumbai)
Verdict: A great beginner's bike. But one that you will grow out of quickly. Is pricey, though.