You are here
Review: 2019 Triumph Street Scrambler
So what exactly is the new Street Scrambler? To understand, we need to look at its past. And it's not a very long one. The Street Scrambler is one of Triumphs most recent interpretations on the Street Twin platform. And having only been around since 2017, the question really is – does it really need an update. Thankfully, Triumph hasn't tried to milk this cow for all it's worth. Instead, they decided that when the Street Twin got an update, it only made sense to update the Scrambler too. And seeing how each of them appeal to completely different types of people, this made sense. This way, neither customer will be compromising on the kind of product they are purchasing.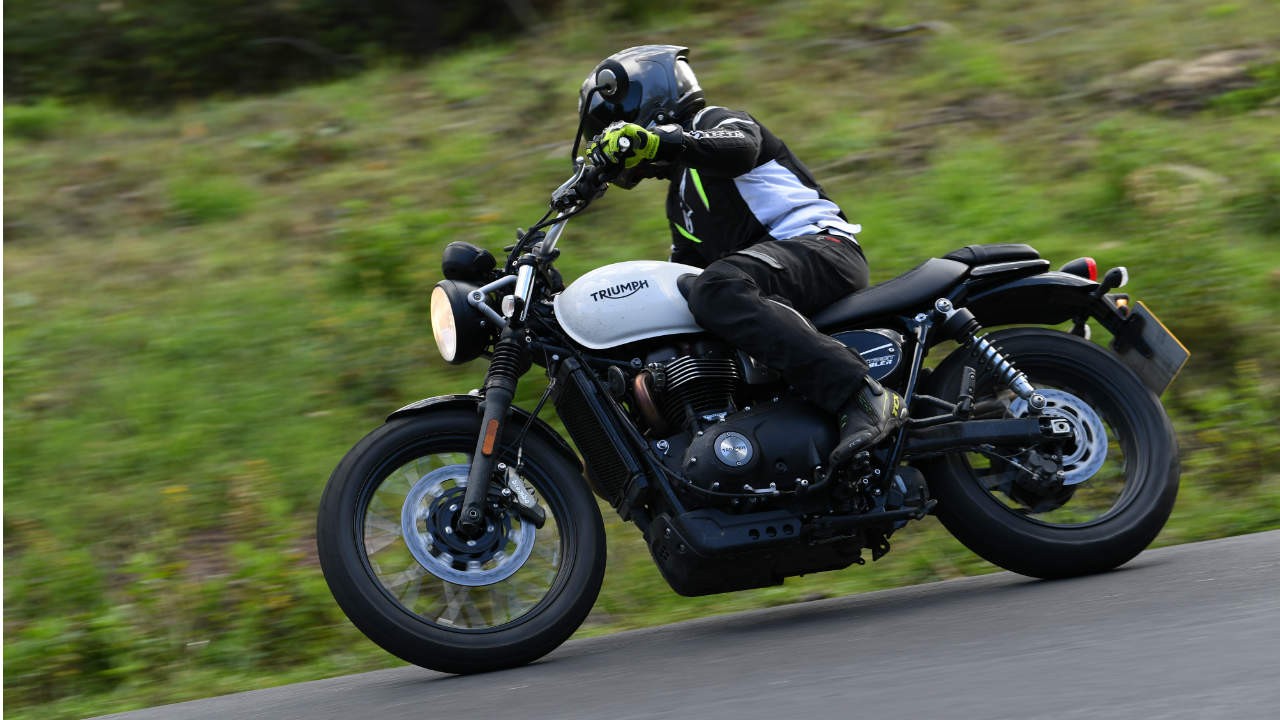 But that's the why. The more important question is what. And that is what we will look at now. We're going to assume at this point, that you have already
read the report on the Street Twin
. So we're not going to dive into the finer points of this update. Let's just say that it gets the same extra power, revised torque spread, updated suspension, front brakes and updated electronics that the Street Twin gets. What we will do is tell you what has changed over and above the Twin.
Firstly, you should already know that being the Scrambler, the Scrambler has spoke wheels with a 19-inch front. It also gets slightly taller suspension. Not longer travel, just taller. Also, there is trail ready Metzeler Tourance rubber at either end with off-road ready footpegs.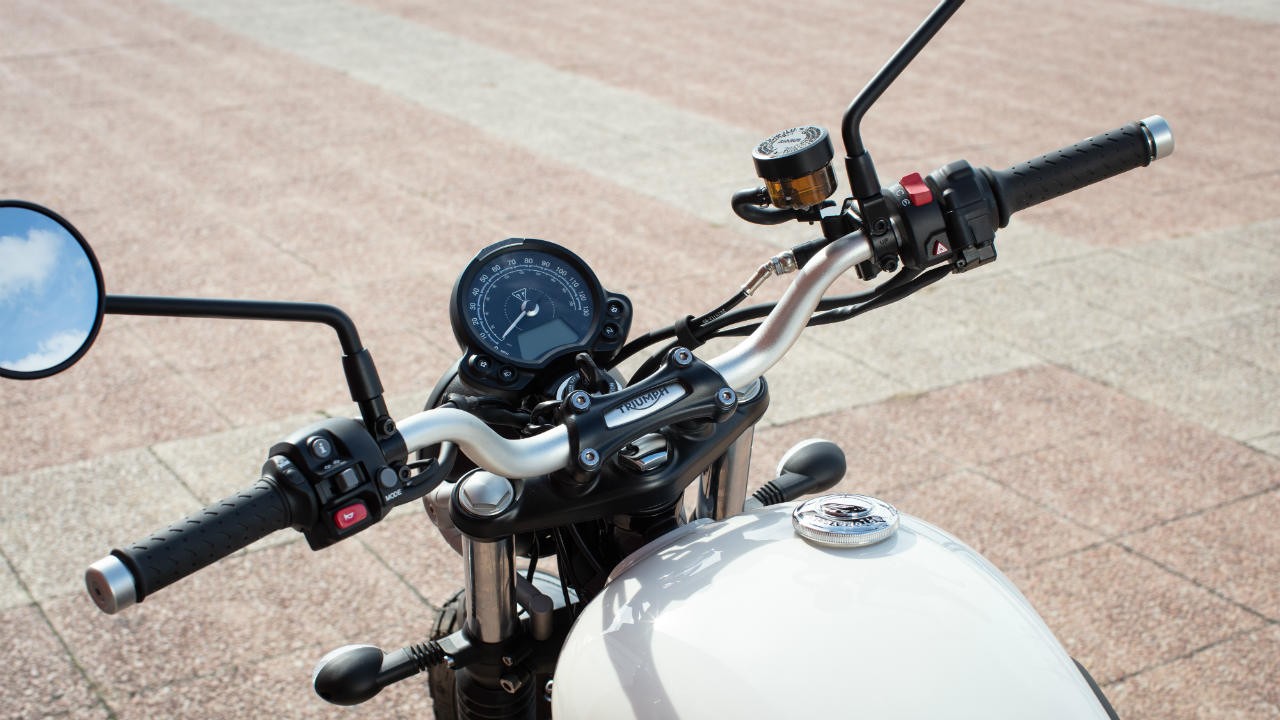 So then what is new? Visually, aside from the same changes as the Twin, it also gets a new left side panel that looks like a competition number plate. Apart from that, the major change is in the electronics. The new Scrambler gets the updated tech that the Twin gets – selectable riding modes with an additional off-road mode. The off-road mode switches off ABS and traction control, letting you take full control out on the trails.
But is it any different to ride? Well, yes and no. Compared to the Street Twin, the Street Scrambler feels similar, engine wise. It benefits from that great new torque spread with the punchy top end. So it doesn't feel out of breath when you pick up the pace. It also revs slightly higher now and that helps when you're accelerating away on low traction surfaces – it cuts out the need for a gear change by 500rpm and that saves you some grip. It does make it felt that there is a 19-inch front end leading your direction changes, though. Mind you, this is not to say that the front end is vague. In fact, it is quite the opposite. It doesn't sap away the confidence you would want when going flat out on tarmac. It is only in comparison to the Twin that it feels vaguer. But other than that, it feels fantastic, especially with the new front end. The confidence the new suspension gives you to go hard it quite fantastic.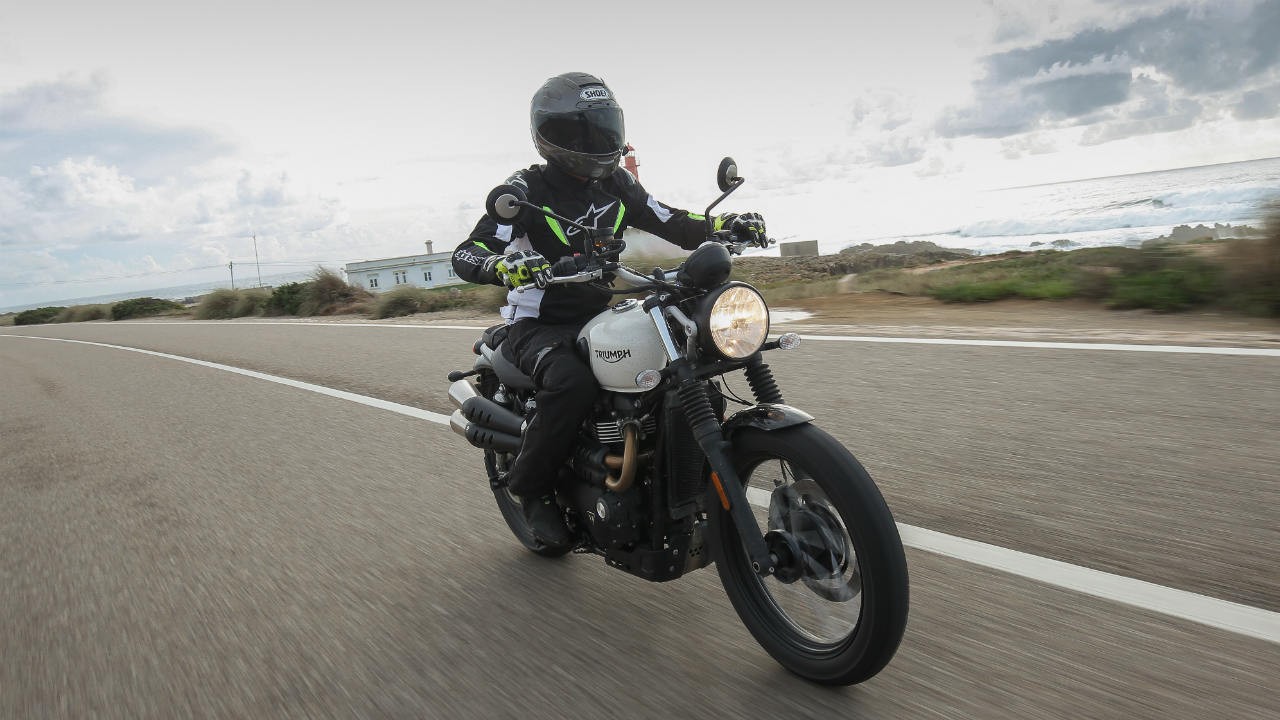 Overall, even when it did not need an update, the updated Street Scrambler has now become a more well-rounded package and for that Triumph deserves credit – so, well done!
Spec
:
900cc, liquid-cooled, parallel twin
64bhp@7500rpm
80Nm@3800rpm
5-speed gearbox
LxWxH: 2090x785x1114mm
Seat height: 760mm
Dry weight: 198kg
Fuel capacity: 12 litres
Rating
: 8/10