You are here
Review: Benelli TRK 502, 502X
What's this baby Multistrada-looking motorcycle you have here?
This is an all-new middle-weight adventure tourer from Benelli, the TRK 502. Available in two flavours, the Italian brand hopes to take on the Kawasaki Versys 650 with its standard 502, while the off-road ready 502X should lock horns with the Suzuki V-Strom 650XT. No, it's no match to SWM's SuperDual T for intent or ability. Will get to that in a bit.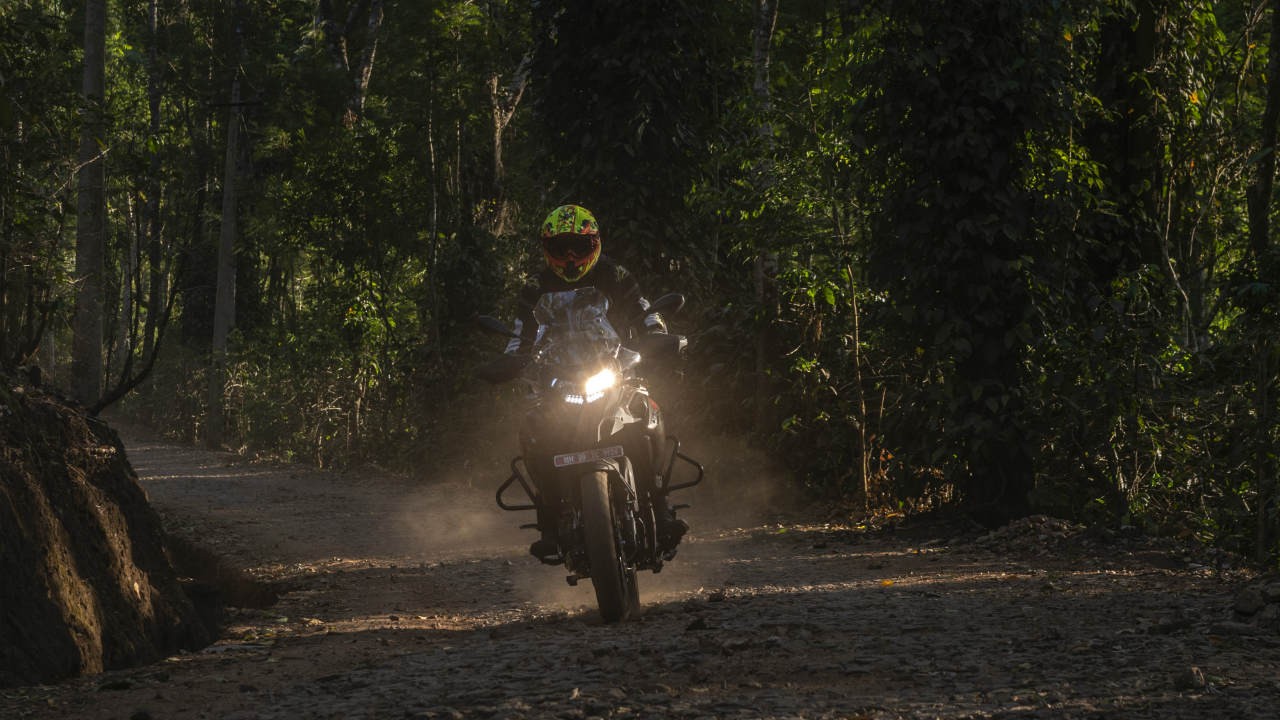 How different are the standard and off-road variants?
As different as a cheese margherita pizza and a double cheese margherita pizza. The basic ingredients and the recipe is the same, there's just a little extra of the good stuff put in to make it more enjoyable. Both TRK variants are quite similar mechanically; there's an inline-twin, 500cc motor, developing 47bhp and 46Nm of torque, coupled with a 6-speed gearbox. The body panels and most of its underpinnings are also the same. But while the 502 gets 17inch alloys and Pirelli Angel tyres at both ends, the X runs on Metzler Tourance wrapped around a set of wired 19incher upfront and 17incher at the back. The X also gets a bigger rear sprocket compared to the 502, at 840mm it's also 40mm taller than the 502, and it also enjoys 30mm more ground clearance (220mm) than its civilised twin.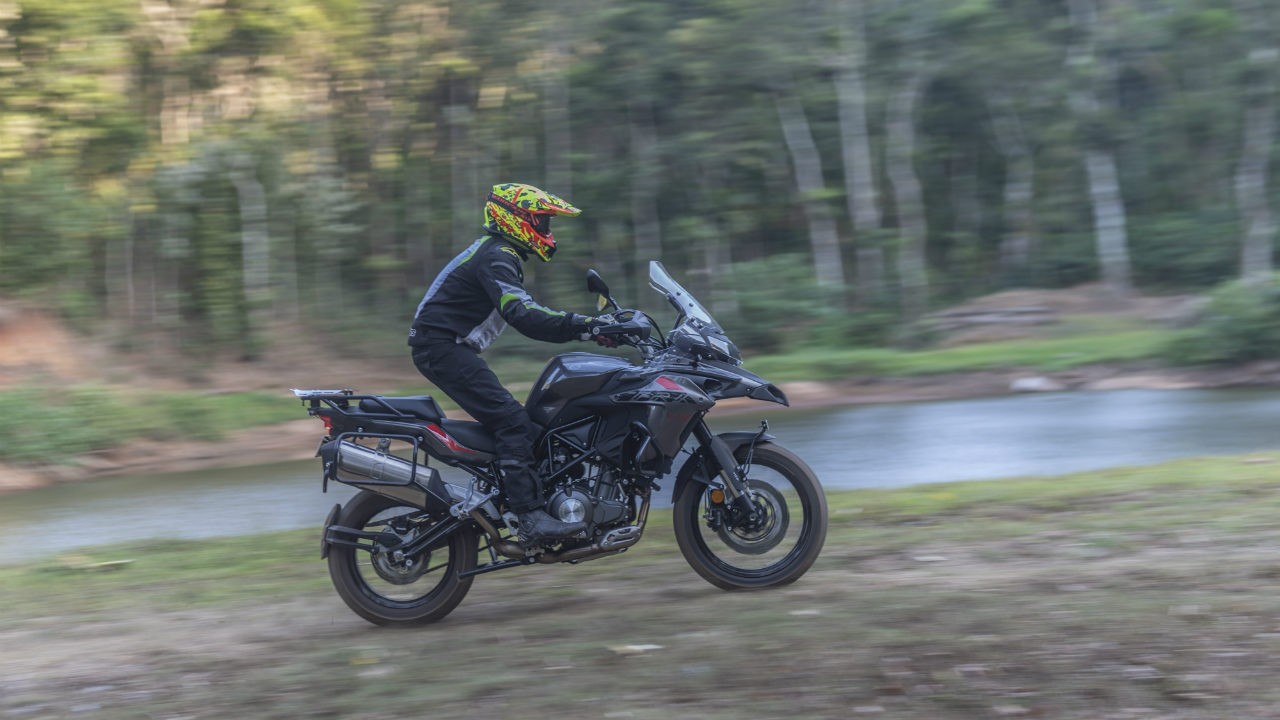 Aren't these motorcycles too big for a 500cc engine or they just seemed beefed up in photographs?
Actually, you're right. These are big and heavy motorcycles and it's only the engine capacity that classifies them as mid-level adventure tourers. Or else these are tall and heavy enough to give you a full-sized adventure motorcycle feel if you decide to swing a leg over the TRK, especially the X. It's marginally taller than the V-Strom and if international specs are to be believed, at 235 kilos, the 502X it's at least 20kg heavier than the Suzuki. But it's heavier for a reason. The quality of materials used seems top-notch if not lightweight, and there's lots of metal used instead of plastic components to give it the longevity you'd expect from your advt tourer. However, that's no excuse for its apparent weight issues.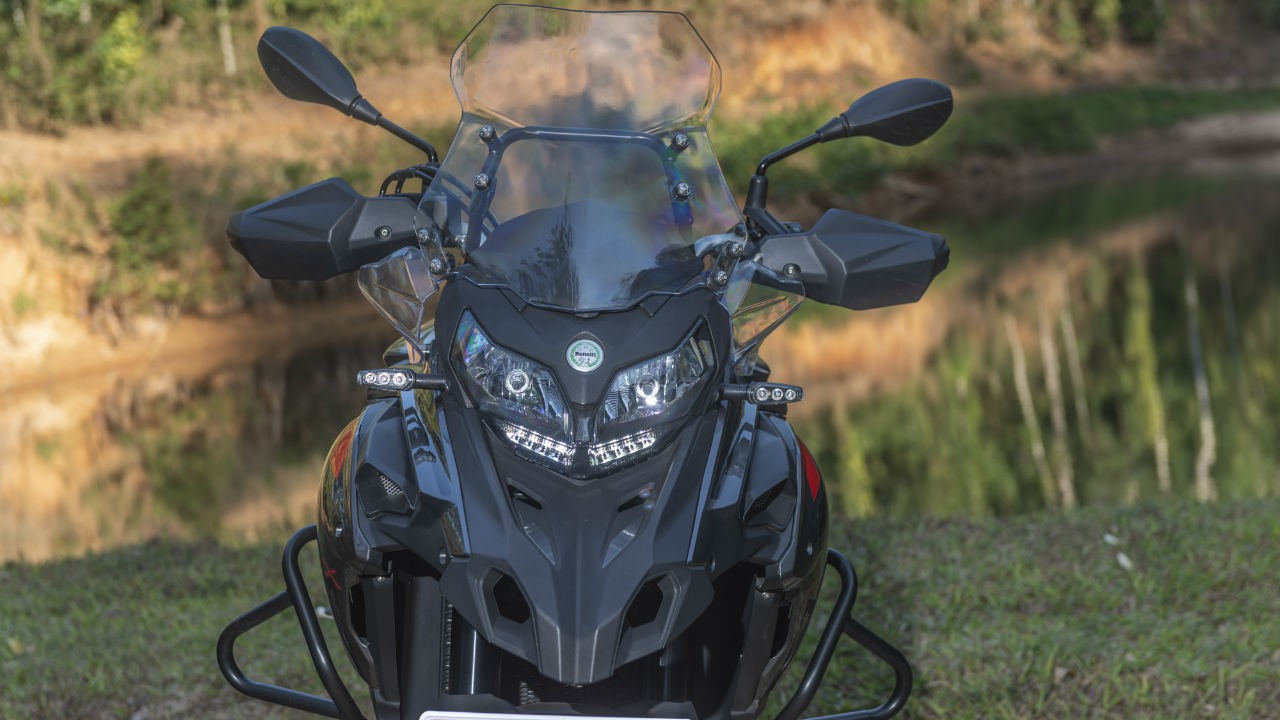 47bhp. 235 kilos. I've done my power-to-weight ratio math. And it's not looking that exciting
Glad to know our readers are getting smarter! Indeed the figures don't paint a rosy picture and to be honest, its real world performance isn't compelling enough for you to cancel family outings for a completely unnecessary weekend ride on it. Yes, engine rideability or tractability is superb; you can do 40kph in the sixth gear all day long and if you feel the need to whack that throttle open in the quest of hitting a ton or say overtake a fast-paced car, the motor will do that for you, without any hesitation and without the need of using lower cogs.

Engine performance won't really set your heart racing, but then we talking about a 500cc adventure tourer, I doubt if that was ever a part of its KRA. The motor develops a chunk of its power in the mid-range and that too in a very linear fashion. So long relaxed highway rides, cruising at around 120kph is something the TRK 502 would happily do. However, we did feel some vibrations creep in closer to 6000rpm from the pegs and more so from the fuel tank and the seat, and you wouldn't really wish for its company on a day long highway ride, would you?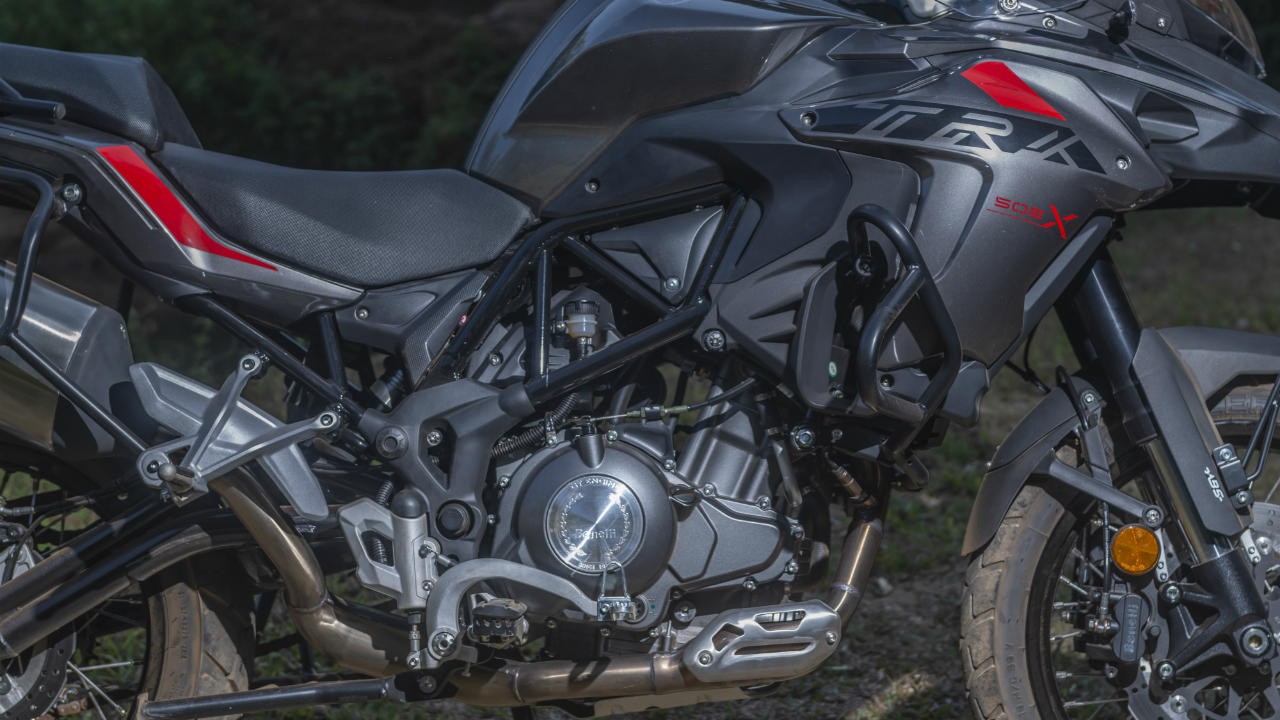 How does it fare in the handling department?
As mentioned, the TRK is big, it's heavy and while on the move, it feels a bit top-heavy. Sounds a lit similar to the much-loved Triumph Tiger 800, doesn't it? But unlike the Tiger, which does a fantastic job of masking its overall weight and top-heaviness, the TRK just doesn't manage to do that with the same level of finesse. There's that extra weight playing spoilsport when it comes to agility. Yes, there's that acute rake angle that helps you to steer the 502 better, but there's a degree of firmness in the non-adjustable USD that tends to unsettle the front-end around the corners with jagged surfaces. It's not something that throws you off rhythm, but it's noticeable nonetheless. However, once you've gotten used to the way the 502 and the X behave on the blacktop, it's a lot more predictable and enjoyable.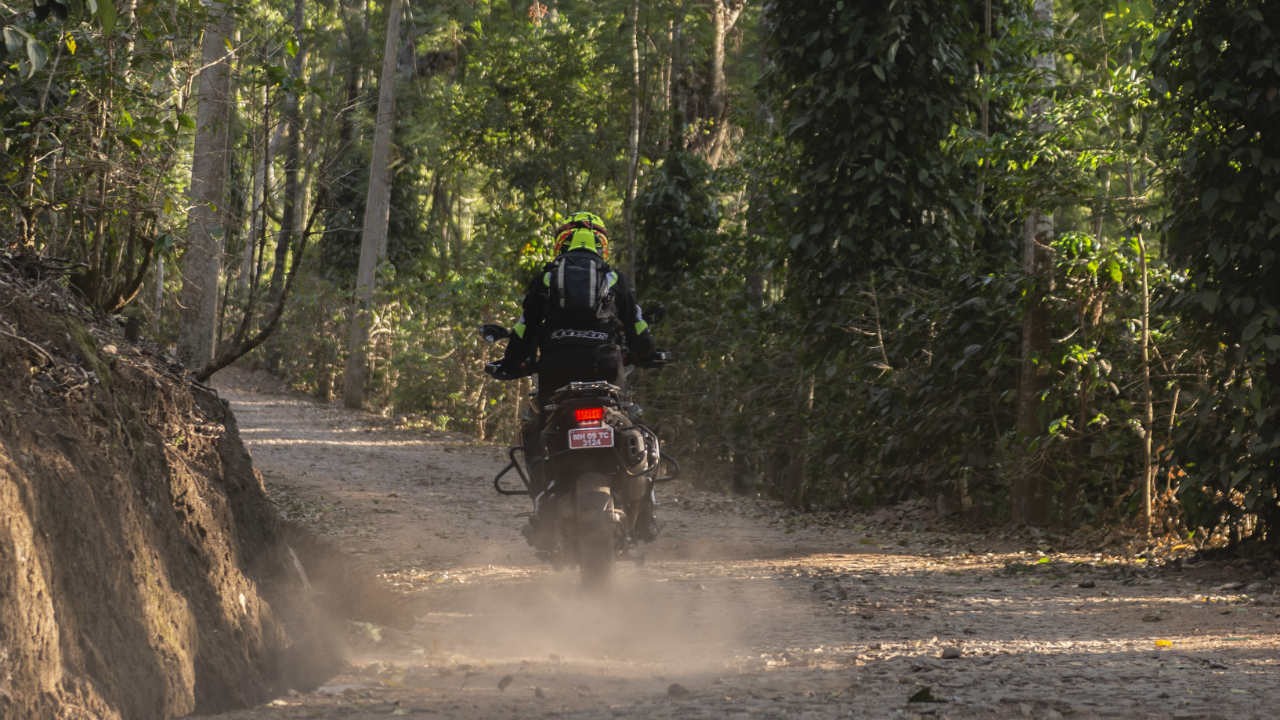 What about the ride comfort, it's game for those 12-hour-long rides?
We got a chance to sample the TRK twins in the beautiful mountains of Mudigere where the serpentine road and the broken trails off the tea estates presented us with some unique opportunity to test what the new-age Benelli adv tourer was made of. At low speeds the front did feel a bit firm if not stiff, but the ride got better with increase in speed. We tested the ride comfort with a pillion onboard too, strapping our photographer Rajeev onto the chunky split seat for a good couple of hours. And by the end of it, he was glad the TRK took good care of his backside.

The only thing that we couldn't really test is its long-haul worthiness – due to an ailing back, I had to cancel my 15-hour ride back to Mumbai, however, we know a couple of riders who dared riding it back to the island city at a single stretch, and considering they haven't reached out to their respective mediclaim officers, it's safe to assume a 900-odd kilometre ride is doable on the TRK, if need be.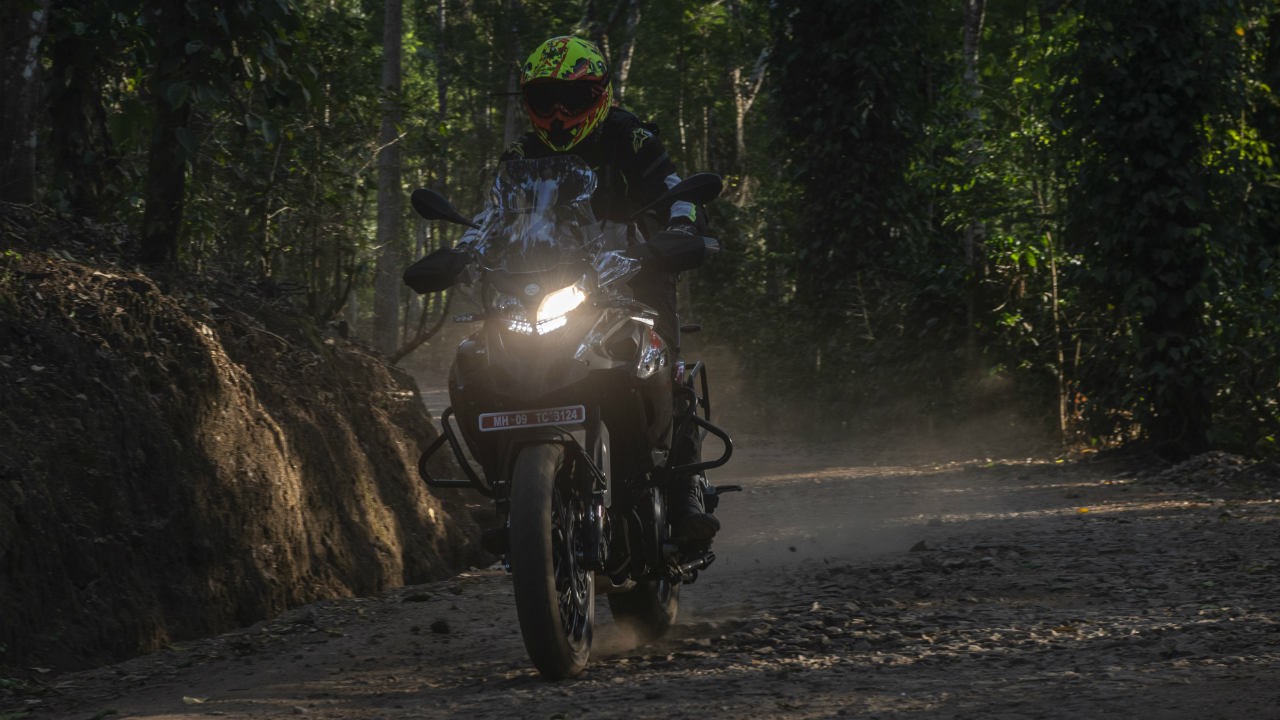 I hope you took the 502X off-the-road as well!
Oh yeah, I did. In fact, I also did it with a pillion. And while I wouldn't advise attempting the latter, the 502X did just well enough off-the-road. Yes, the bigger front wheel and the Metzlers do give the X some tools to better navigate rough stuff, but it still is no SWM SuperDual when it comes to capabilities. At best, the X with its dual-purpose tyres, wired rims and added ground clearance could be termed as a soft-roader, assisting you in getting to the other side of a trail leading to your weekend farmhouse. There's switchable ABS that's quite helpful off-road, however, things like dune bashing, mud-plugging and river crossings aren't going to be easy, at least for a novice off-roader; you could still try them out yourself and do let us know how it went.

Its kerb weight of 235 kilos too makes the TRK quite a task when the going gets tough. I found it difficult to hold the big 20 litre fuel tank between my knees, thankfully could hold on to the seat. Standing up and riding along won't be an issue, everything falls well within reach. Just remember to remove the big chunk of rubber that's attached to the footpegs, most likely to keep vibrations away from the boots. So if I were to rate it's off-road readiness, I feel the TRK is a six on 10. Knobby tyres would definitely boost confidence, but that overall weight sort of bogs you down.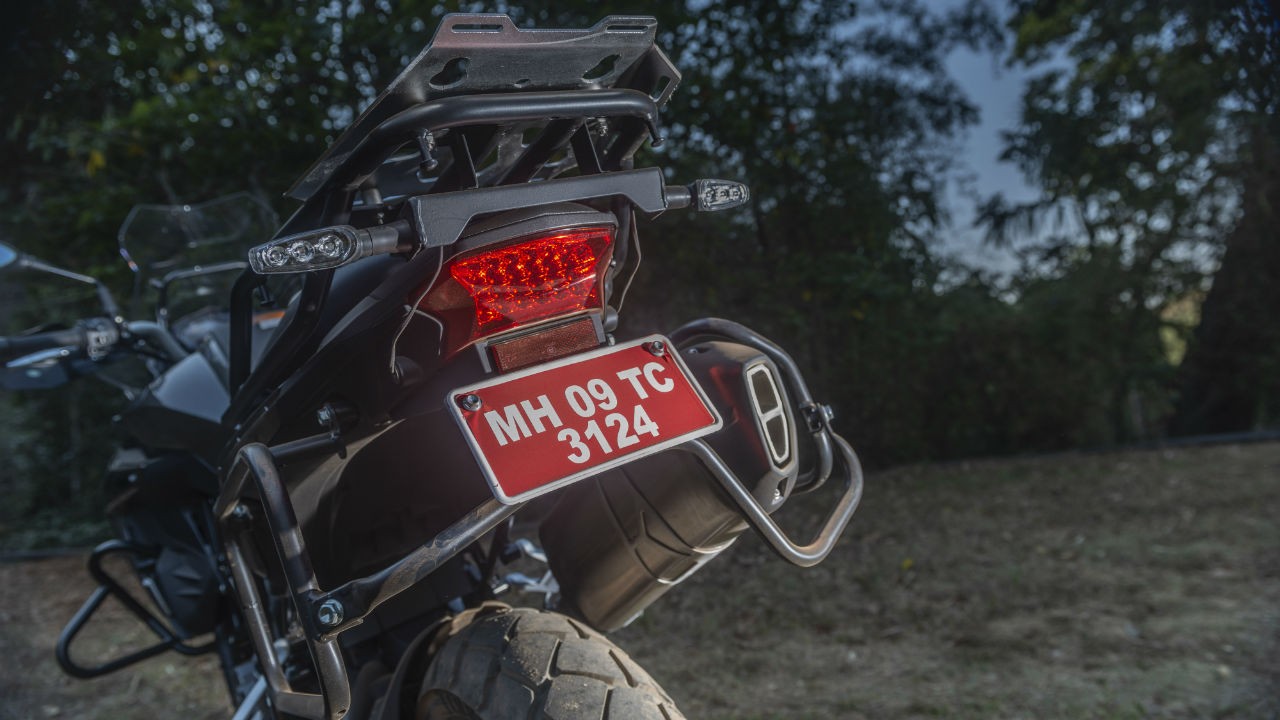 A word on the pricing, please.
One thing that Benelli has done right is the pricing. At Rs 5 lakh, it's a good Rs 1.7 lakh cheaper than the Versys 650. The only thing cheaper than the 502 would be the BMW R 310GS, which costs Rs 3.49 lakh, but that thing lacks character, big time. As for the 502X, it's sticker price of Rs 5.4 lakh is a good Rs 2.1 lakh less than the V-Strom 650, and only Rs 71,000 more than the highly capable but equally expensive Versys X-300. So it sits nicely in a price and engine bracket that not many exist and that could very well work in its favour. What couldn't is the Benelli image that has been tarnished by its previous custodian in India, and it will take the new management a huge task to wipe out all the negativity revolving around its after sales services.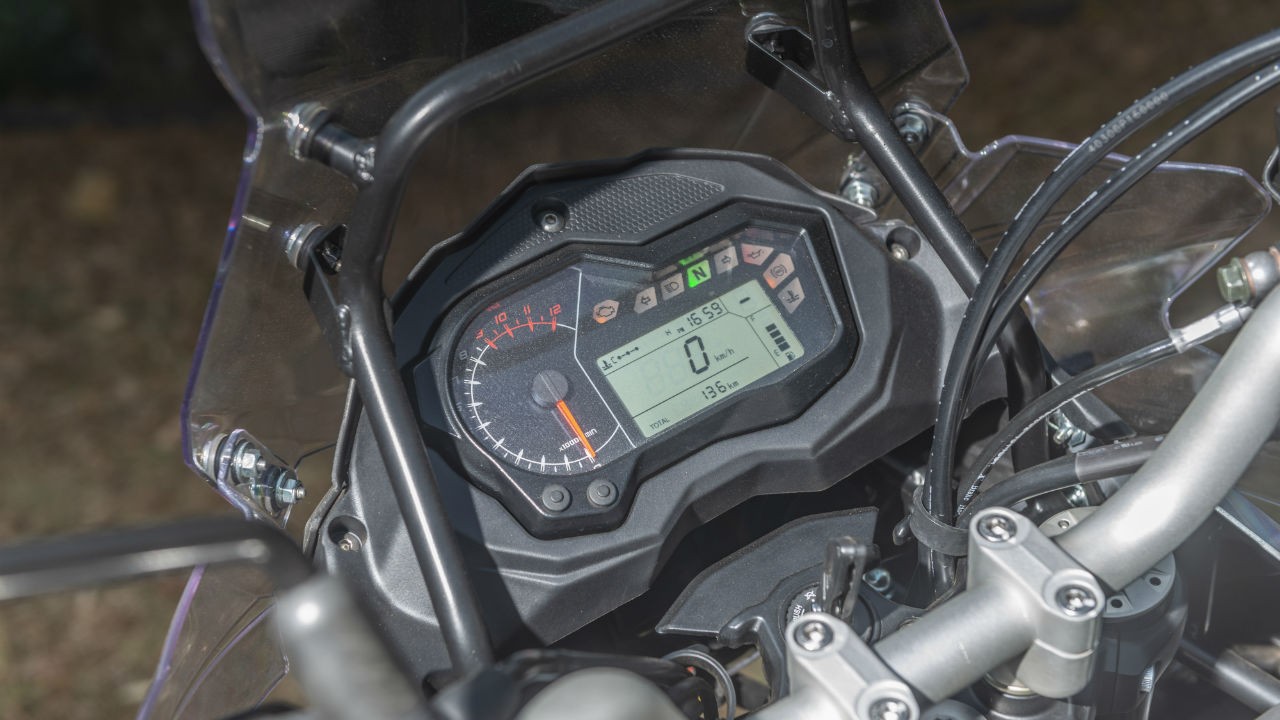 What's your final take on the TRK twins?
The TRK for me is a mixed bag. There's lots of potential in the 502, but there are more than a few niggles that bother me. Firstly, its weight – I'm not trying to body-shame the TRK, but it immediately needs to go on a crash diet, maybe lose a good 35-40 kilos and duck under the 200kg-mark. The Tiger 800 weighs less than 200, so just think about it. The engine, while being smooth under normal use, it could still do with some more power and refinement – right now it's a bit out of character, it won't make you fall in love with it. And although it sounds like a big bike, it's still a long way before it could match them in terms of performance and capabilities. I would have loved to see an all-digital instrument cluster and the switchgear on a Rs 5 lakh motorcycle should definitely feel a lot, lot better than the current one it comes with.

Wondering what it's good at? Well, for starters Benelli has done a commendable job in achieving great levels of fit and finish when you compare it to its motorcycles from the recent past. There are a few places where the plastic quality could be better, but that's just me nit-picking. It's a looker from every angle and when fitted with panniers, it looks much bigger than a 500cc motorcycle. While the motor could do with more power, we like it's driveability and the east of use in the city. It's comfortable, not hugely flawed dynamically, brakes do a decent job in getting all that mass to a standstill and because of its overall size it does make you feel you're riding something much bigger than a 500cc adventure tourer. After a long time, it seems like Benelli has got a modern platform with lots of potential to further enhance and develop a product that could rightfully match up with its Japanese rivals.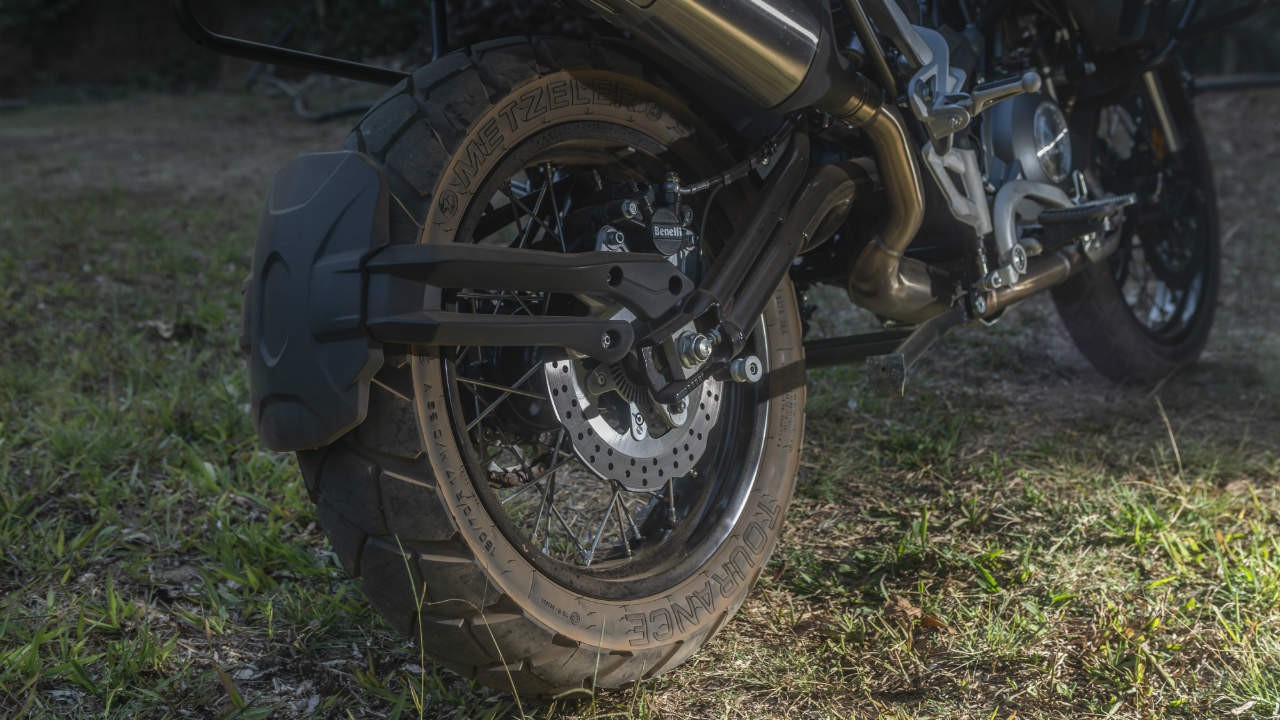 Specs

Parallel-twin, 500cc, liquid-cooled, fuel-injected, 47bhp, 46Nm, 6M, GC: 190mm / 220mm (502X), seat height: 800mm / 840mm (502X)
Score
6/10