You are here
This here is the SuperDual T, the first of SWMs to have landed in India from Italy through the SKD route, courtesy Motoroyale, Pune. It's a simple adventure motorcycle that focuses on giving you a jolly good time off the road while still making the journey from the luxury of your lavish home to the trail in plenty comfort. We say lavish home because you've got to be well-heeled to afford a 600cc off-roader that costs Rs 7.3 lakh, plus taxes, and doesn't offer a lot of gizmos in return. So if the price tag doesn't bother you, continue reading.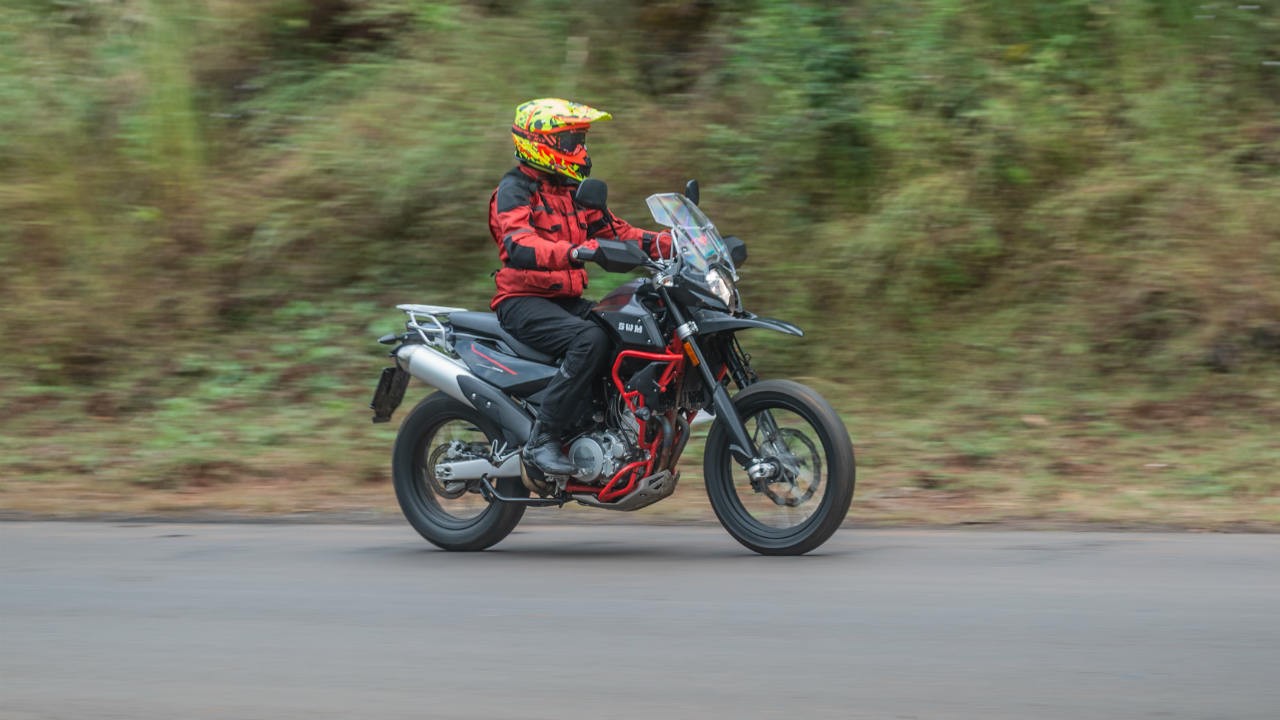 To begin with, the SuperDual T isn't just a sport-tourer with dual-purpose tyres pretending to be an off-roader. It is the most adventure-focused 600cc one can buy in India right now. That's one of the reasons why it looks the way it does. We say that in a positive way. That off-road beak, tiny headlamp, slender body, the tall stance, the long-travel suspension, wired wheels and an extremely tall seat height of 898mm give this SWM its unique character. Even the big single-cyl 600cc adds to its overall personality, an engine that not only sounds purposeful but also feels a lot like the bigger, wilder version of the KTM 390. Or a smaller version of a Ducati motor. Okay, that's stretching it too far.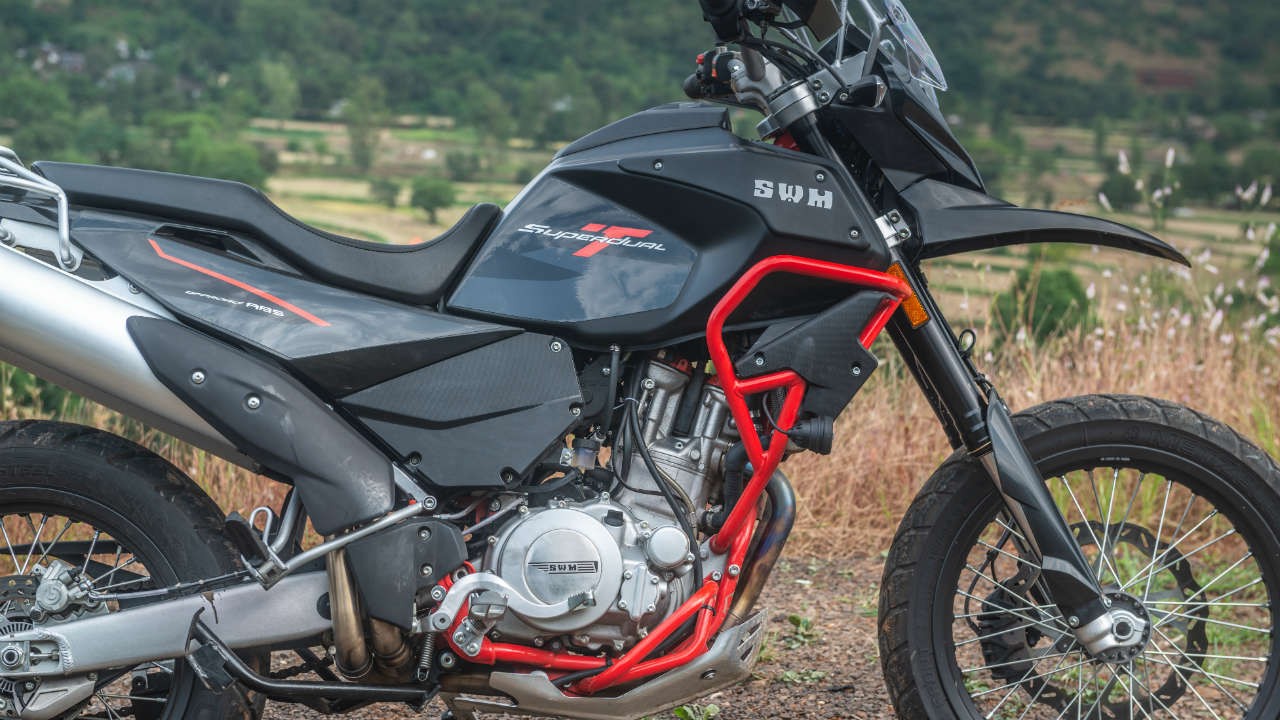 The engine may not sound impressive the moment you fire it up, it may also feel a bit stressed as you wring that throttle, but believe us, that's just the exhaust note. It's as refined and smooth as a single-cyl 600cc motor could be, and surprisingly, it's quite a peppy little number, too. Surprising because on paper, it only churns out 54bhp and has to lug around near 200 kilos, plus the rider. However, that's where the engine's torque-y nature comes to its rescue. The engine is quite responsive to throttle inputs and does a good job of masking its power deficit. We also noticed the throttle to be a bit snappy at times, mostly while gathering momentum from standstill, which could also catch you off guard. That said, the motor offers enough grunt in all gears and should be good enough to pull you out of tricky situations without much drama.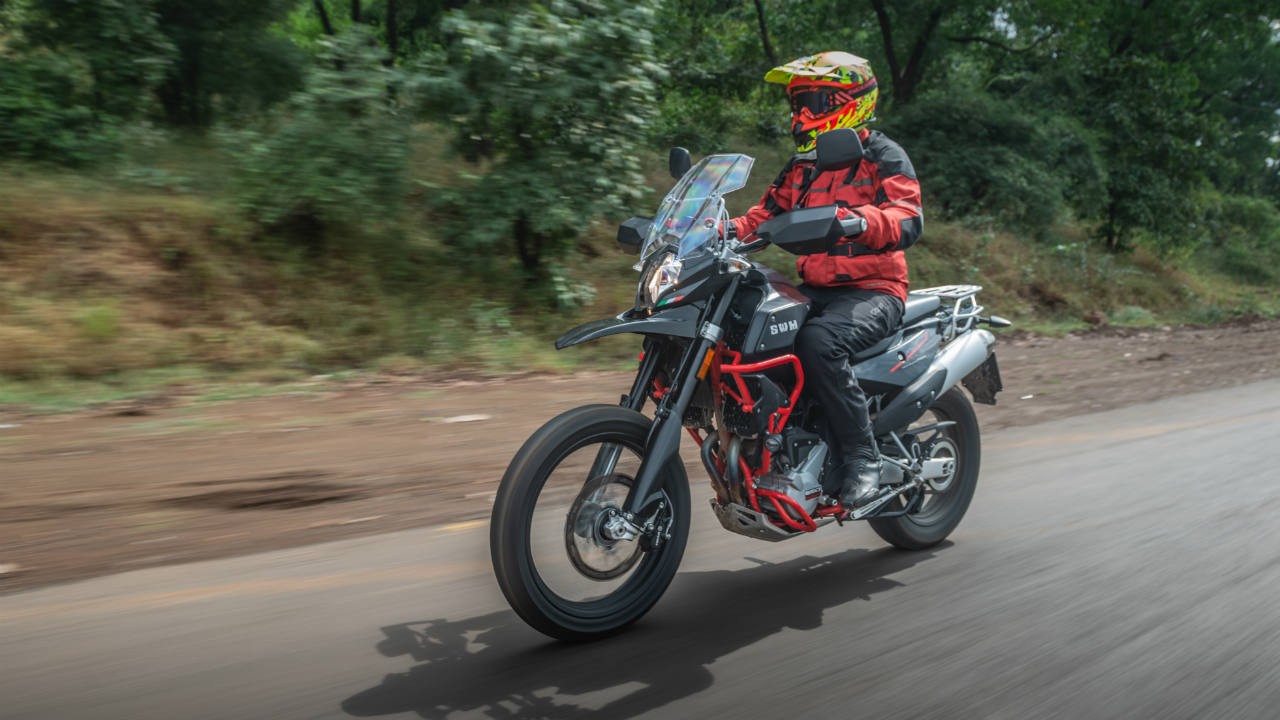 There's one little problem with the motor – that of vibrations. It isn't grave, but you can't really help notice them at the handlebar at around 4000rpm, which gets more annoying as you pile up more revs. Nonetheless, at no point does the motor feel it's running out of steam or is operating under extreme pressure. It's just the way it's made to sound – Italians are known to take a special liking to gruffier sounding big bikes; Ducatis being prime examples. And then there's the issue of ride comfort at low speeds. The SuperDual can eat the worst of our roads for breakfast, but on one condition – you have to carry enough speed for it to coast over them. At city speeds though, the ride feels a bit firm. Not painfully stiff, but firm enough for your derrière to take note of the sharper bumps and thuds. You can definitely play around with the suspension settings to better suit your riding environment – it gets 43mm Fast Ace USD forks that can be adjusted for rebound damping and a fully adjustable Sachs monoshock at the rear.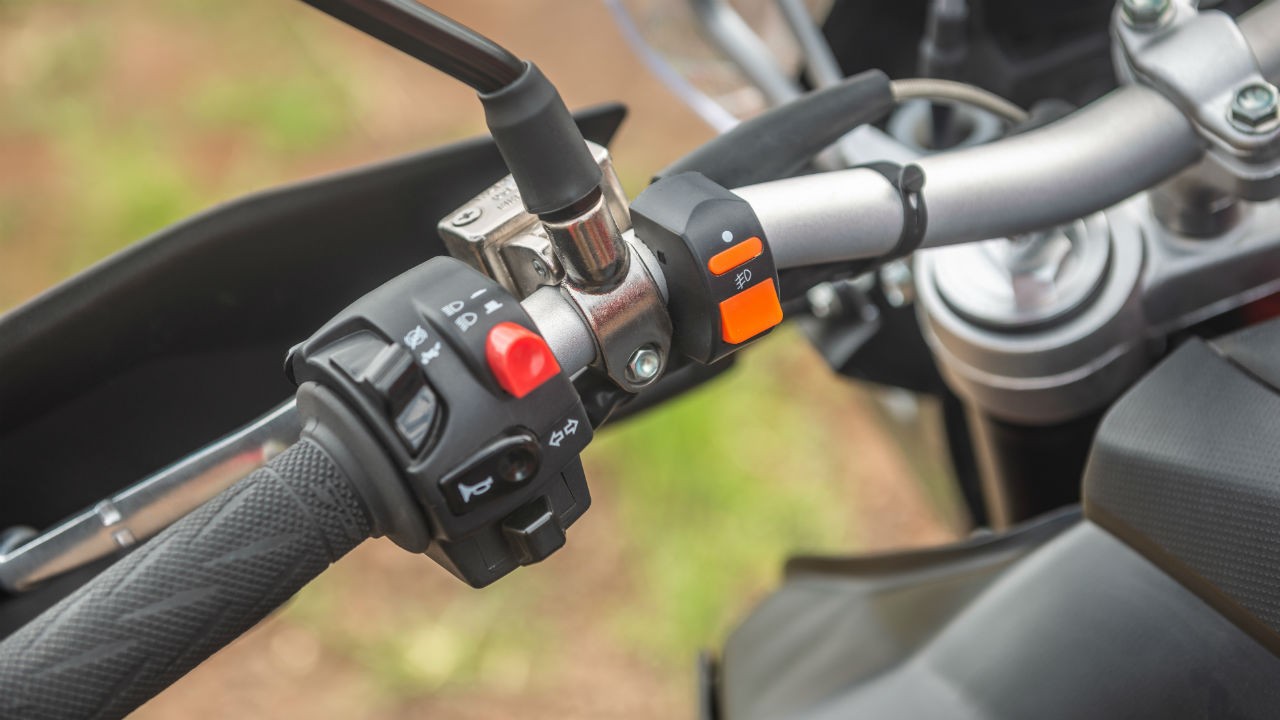 We didn't really bother tinkering with the suspension as unexpected rain showers cut short our ride time, and the firmer ride meant it felt a lot more in control while murdering the bad road sections at high speeds. In fact, that was the most fun part of this ride – it was a stand up and deliver sort of a ride. It must have been an insulting day for the pothole-riddled roads of Pune as the SuperDual simply knocked them out of the park, not slowing down even for the nastiest of the lot. And it felt like the SWM was longing for even worse. Which is when the off-road sections around Mulshi lake were put to good use. The Metzeler Tourances offered good levels of grip, while the tubular, double-cradle frame with the long-travel suspension felt completely at home off the road.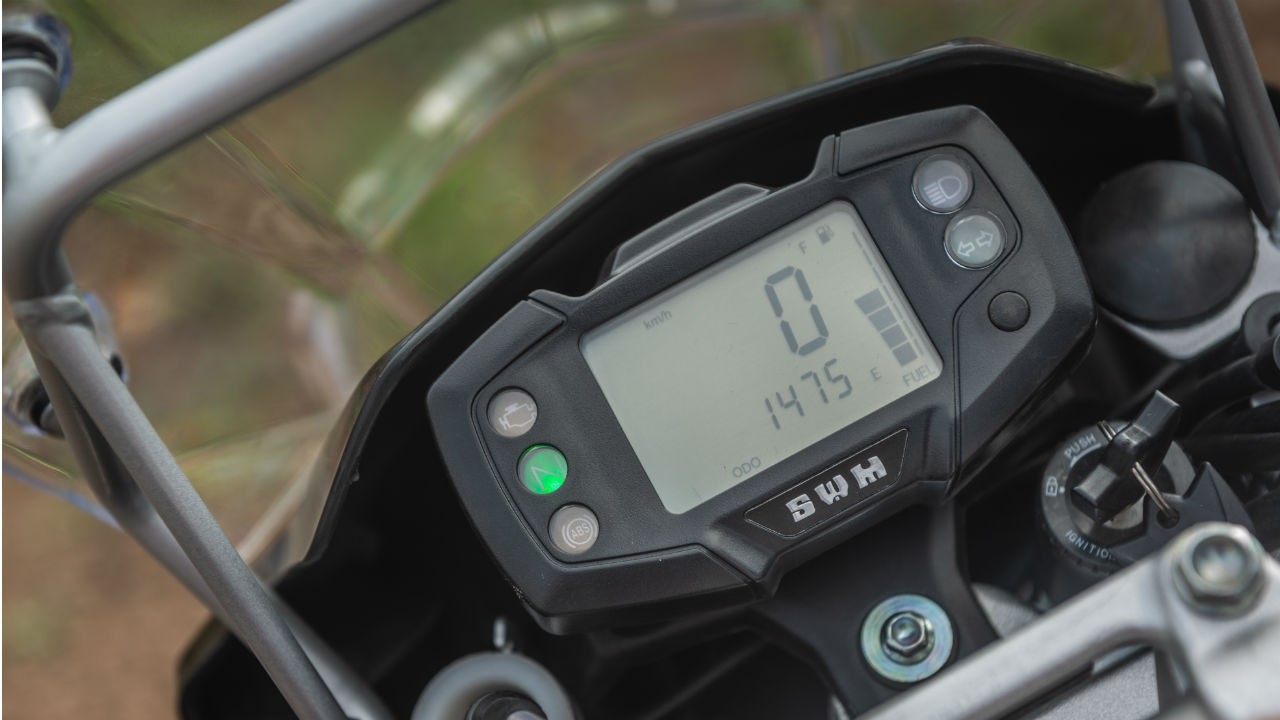 The SuperDual may have come well prepared to tackle the worst, but it's not that bad when conditions are more in favour of your backbone. Apart from the vibrations and a slightly firm ride, the SWM feels pretty manageable otherwise. Yes, it's a tall motorcycle, but thanks to its sound ergonomics, darting in and out of traffic isn't cumbersome, while doing triple-digit speeds on motorways feels easy. It's got a tiny seat for two-up, but solo rides are comfortable and there are good signs of it being a good adventure-tourer. It's only around the twisty stuff that you need to take it a little easy for this isn't your typical corner-carving tool. It can still surprise you with its levels of agility, but you would not want to make unnecessary changes around corners. We wouldn't.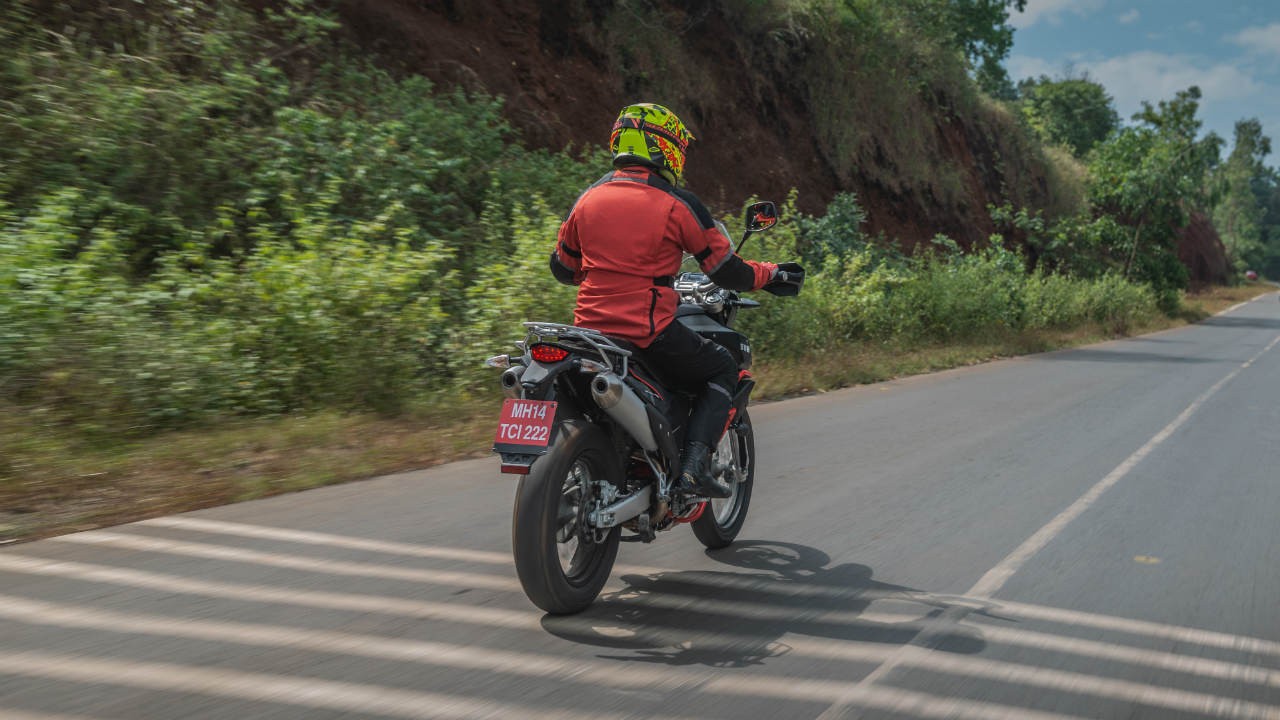 Overall, the SuperDual is a nice little number, always willing to explore the roads less travelled and it does that without creating a lot of fuss. It feels like it could take a lot of beating at the hands of a pro. It's a simple motorcycle without any electronic aids, save for a switchable ABS, which offers a near-unadulterated off-roading experience. Yes, quality at places could have been better, while the ride could definitely be a bit more forgiving for urban commutes. Apart from that, the Superdual does everything you would ask of it. If only the asking price could have been closer to `5.5 lakh, we're sure, SWM would have loved to face an imminent issue; that of a waiting list.
Specs
:
Engine: liquid-cooled, 600cc, single-cyl, 54bhp, 55Nm, 6M
Fuel tank: 18 litres
Kerb weight: 197kg
Ground clearance: 180mm
Verdict
: A big single off-roader that's potent and fun off the road, but quite expensive, too
Rating
: 7/10