You are here
Another commuter?
Yes, a commuter! While TVS may have looked like they hands full with the Apaches and Ntorqs, there has been a team silently working in the shadows on this – the Radeon. It is a proper commuter, a motorcycle for the masses but it does bring a little bit of swagger to an otherwise staid segment.
But don't they already have a few commuters?
Yes, TVS already has the Sport, Star City + and Victor doing duty as commuters. Where does the Radeon fit in? Well it is a 110cc scooter itself and finds itself sitting between the Sport and Star City+ in terms of price. The Sport is a 100cc motorcycle though, making the Radeon TVS's most affordable 110cc. The two 110s are being positioned differently – they are pushing the Star City + in hyper urban spaces, while the Radeon is being pushed in Tier 2 and Tier 3 cities.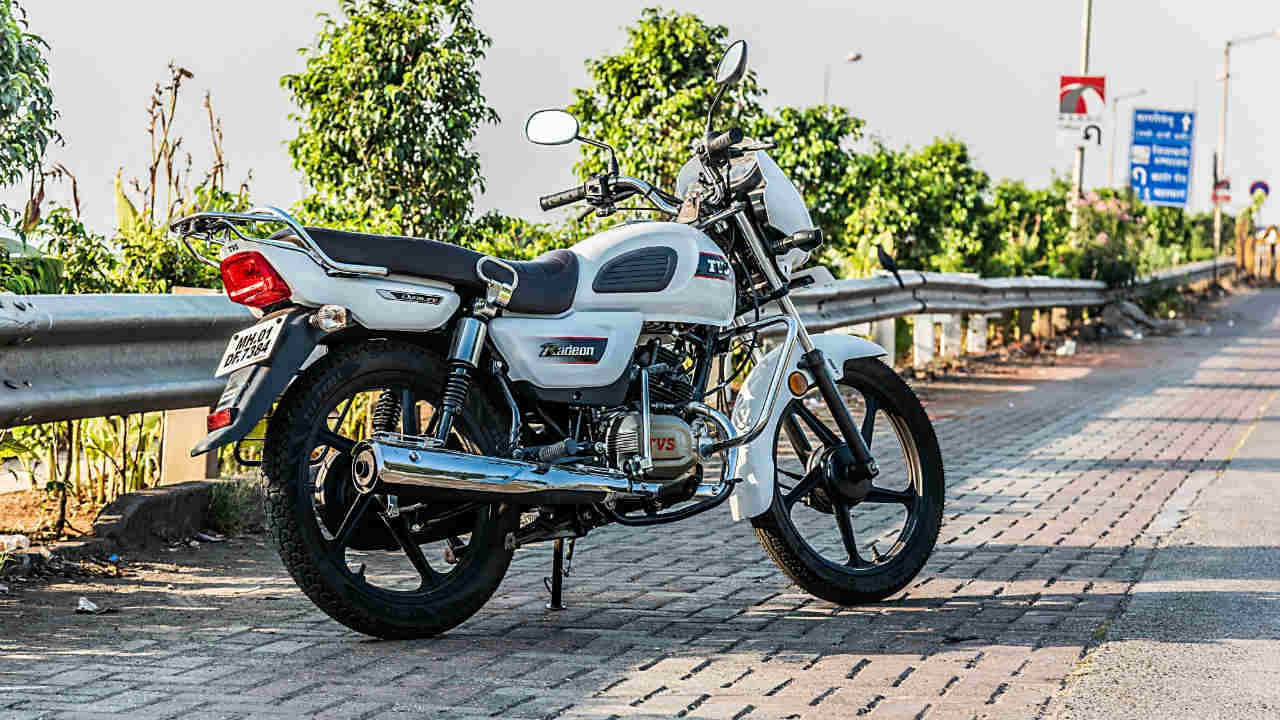 Okay, 110cc. So is it based on the Star City+?
Yes and no. The Radeon and the Star City+ share a few parts — the engine is common between the two. But there are differences as well. If you look closely at the spec sheet, you'll notice that the Radeon has a 5mm longer wheelbase and at 180mm, has 8mm more of ground clearance. It also has larger 18-inch wheels compared to the Star City+'s 17s.

Understood. You said it brings 'swagger' to this staid segment. Care to explain?
I know what you're thinking, and let me explain. By swagger, I don't mean some edgy styling or anything of the sort – this isn't a sporty bike and doesn't even pretend to be one. Swagger in this segment means bragging rights for the owner, and bragging rights are directly proportional to the number of features the bike gets.
The Radeon gets some rather neat features, starting with a USB charging port. It also gets a side stand indicator that comes along with a hugely irritating, constant beep when the stand is down. It is rather loud and can get to you after a while, but I guess that is the point if it. Additionally, the Radeon gets plenty of storage options – you get a large grabrail with an integrated carrier, a grab handle for women who prefer sitting with both legs on one side, tank grips and even a DRL. The cluster is interesting as well, it has a car-like twin-dial set up with one dial for the speedo and one for the fuel gauge, though it misses out on a tripmeter and tachometer.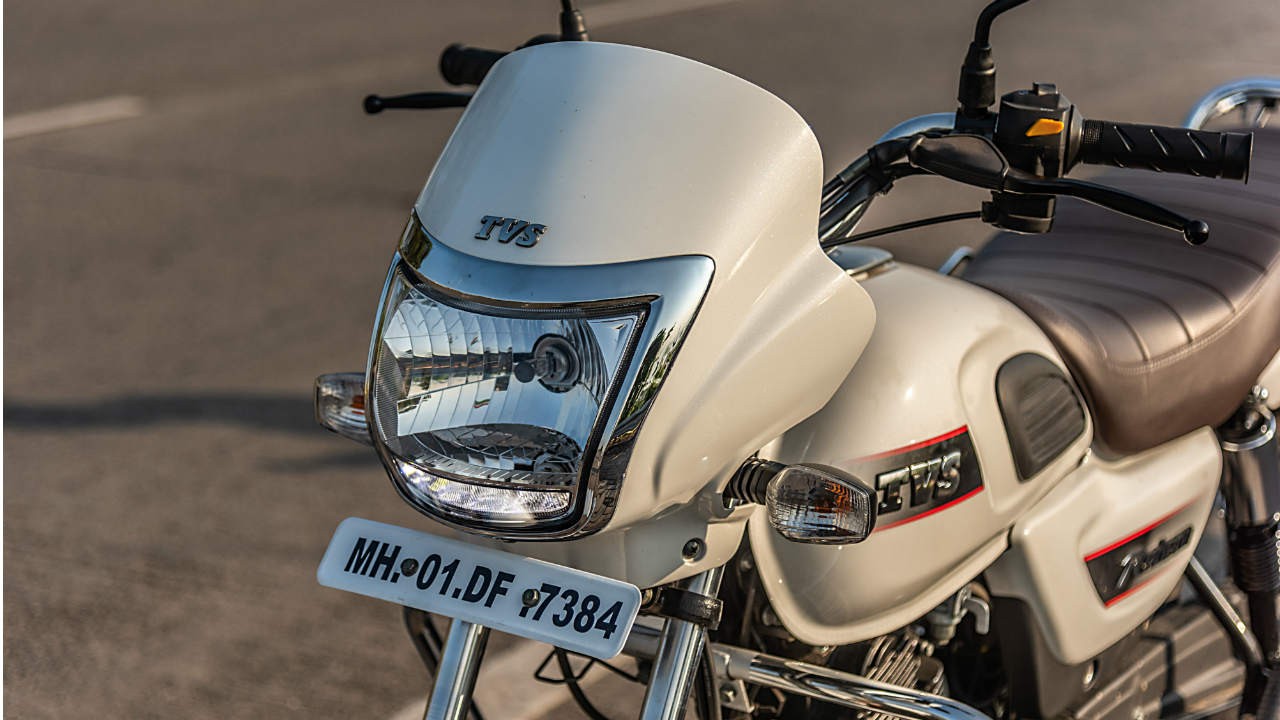 Interesting, but enough jibber-jabber. Did you ride it?
Of course, I did. I'd have got a sounding from the boss if I returned without riding it.
Care to elaborate?
Okay, okay. Let me start with the engine. It is a 109.7cc motor that makes 8.3bhp and 8.7Nm, and is identical to what you get in the Star City+. TVS does claim that they have tuned this engine for more torque low down, though I would have to ride both motorcycles back-to-back to confirm that. What I can confirm is that there is plenty of shove low down in the rev range – the low to mid revs are where the Radeon generates most of its pull. I can also confirm that the Radeon is rather refined and doesn't have any intrusive vibrations at the bars, pegs or seat. It is quite a nice engine to use. Mated to a four-speed gearbox with an all-up shifting pattern, it makes riding in the city a breeze. The ratios are shot and you can potter about at rolling speeds even in second gear without the bike sputtering.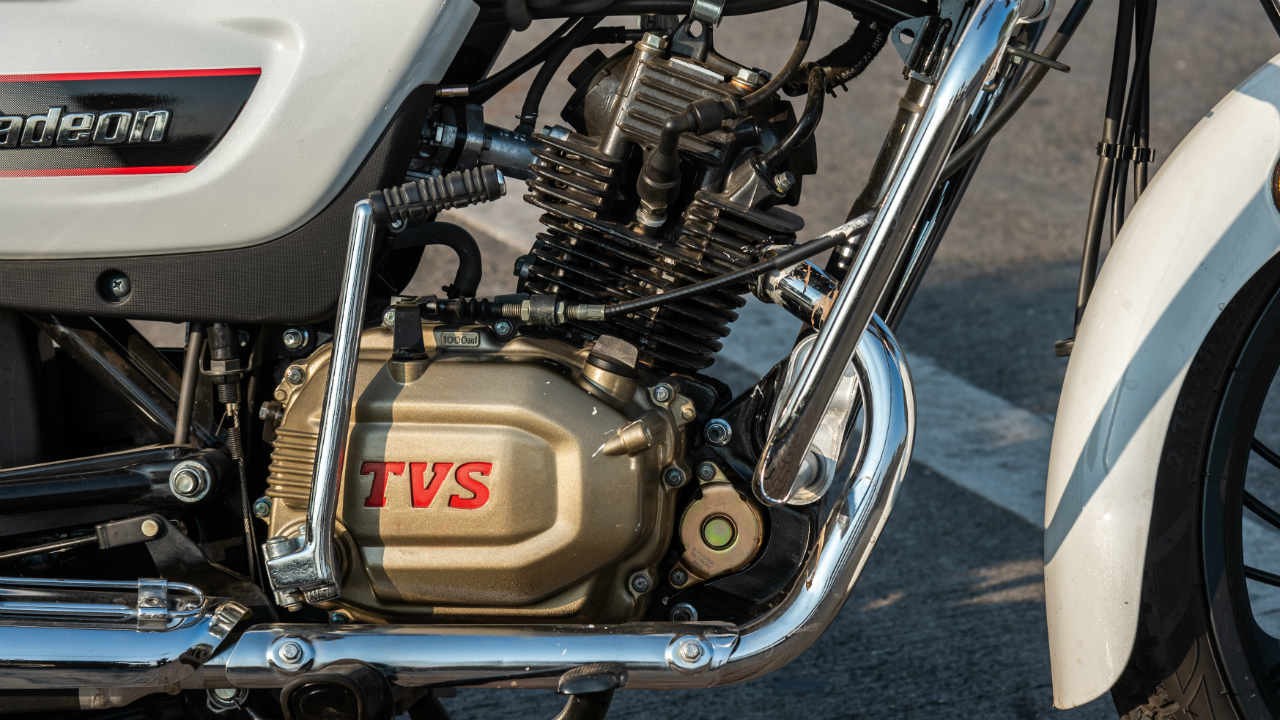 You left out the best part! How fast will it go?
Well, this isn't really a "how fast will it go" motorcycle, but if you really want to know, it will do around 90kph before running out of breath. I tried to hit a ton, but I the engine was really struggling and I didn't have the space.
And how does it ride?
It is a little stiff, to be honest. You'd think a commuter like this would be softly sprung but this catches you by surprise. Hit a bump to hard and you will feel it on your backside. That isn't necessarily a bad thing, it lends you a sense of control over the motorcycle and it doesn't wallow like other softly sprung motorcycles do. The bike's long wheelbase also keeps it incredibly stable and small corrections to the handlebar don't send it weaving.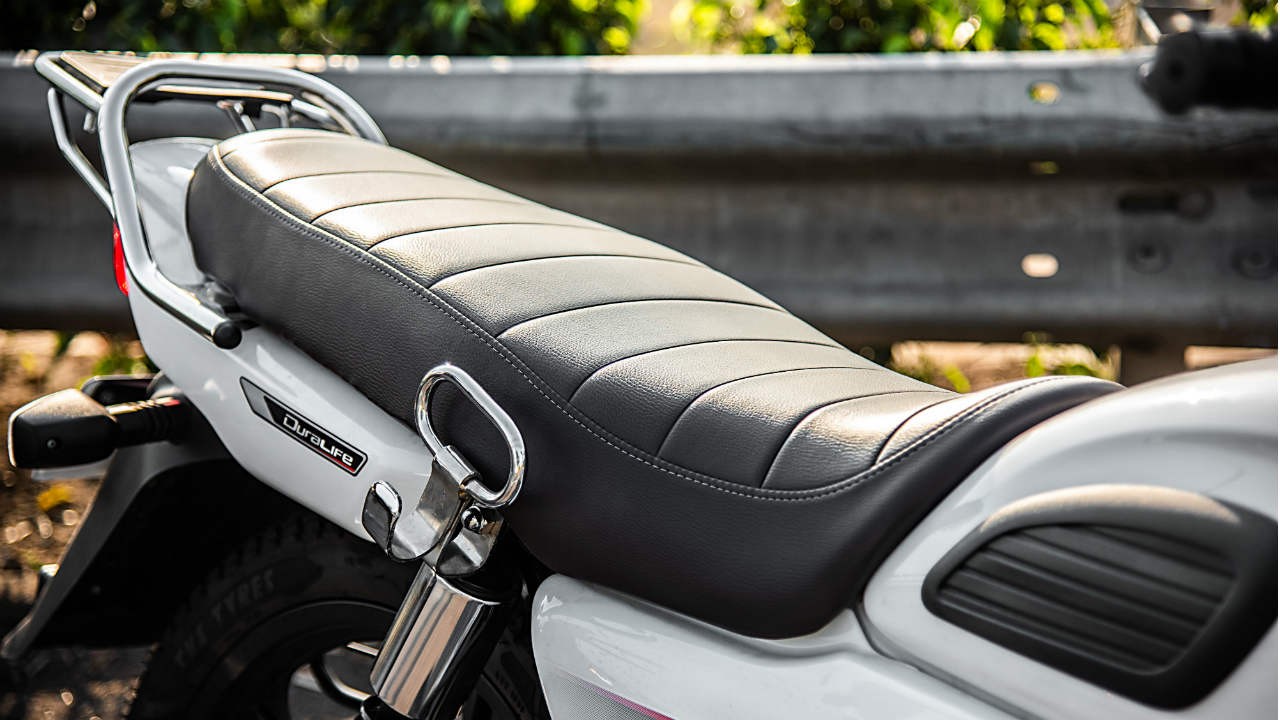 Anything else I need to know?
Yeah, it is only available with drum brakes which is a slight let down. They may save on cost, but they simply don't have the stopping power (and the confidence to ride swiftly) a disc brake set up comes with. The seat, too, is rather long. That's good because two people will be properly comfortable on it however it might encourage people to pile on three, maybe four, people on to the seat and that is never a good thing.
Do you like the way it looks?
Look, it doesn't get your pulse racing, but nothing in this segment will. I think it is a bold take move from TVS. They've got a bit of the neo-retro vibe going. There's loads of chrome all over, the seat has a faux stitched leather, it gets a boxy taillamp and grips on the tank – all that add to this effect. I think a good measure of how much presence a bike has is how many heads it turns, and the Radeon was turning heads, no doubt.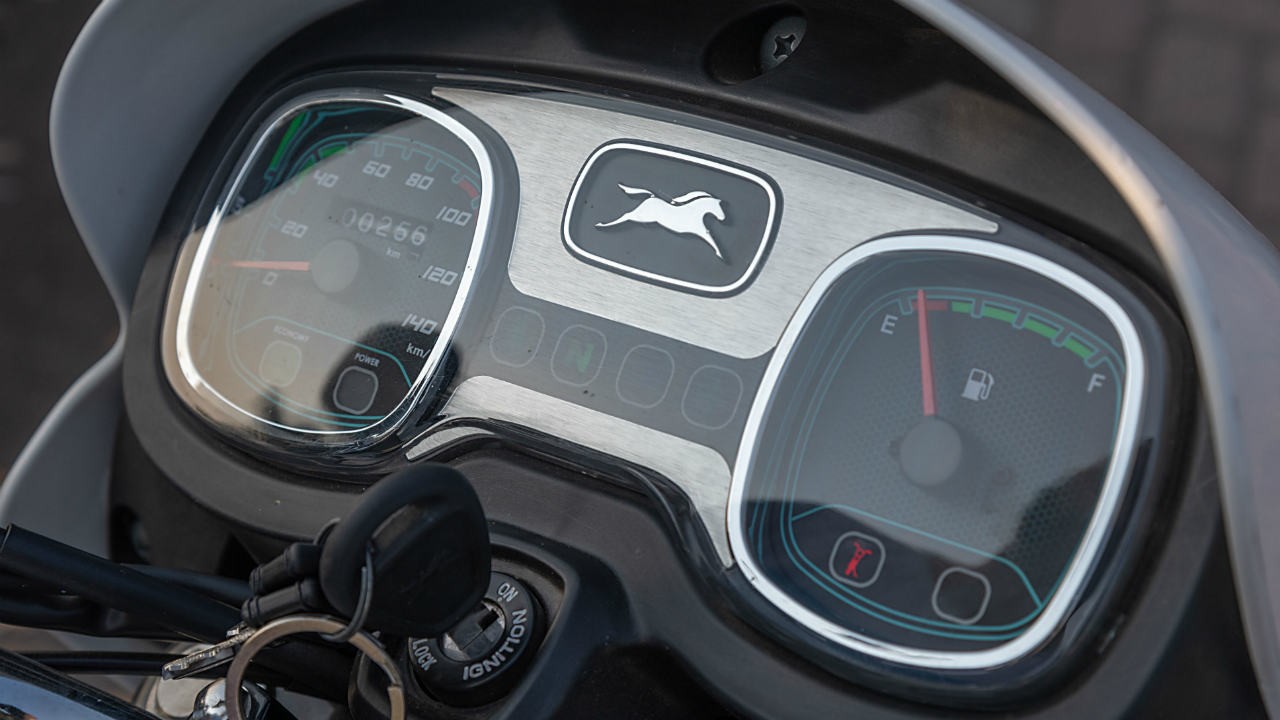 And how much would it cost?
The Radeon costs Rs 48,990 (ex-showroom, Delhi) making it aggressive for the segment. Does it have what it takes? Well, the Radeon is certainly a well-sorted motorcycle. It looks like it has all the necessities of a buyer looking for a bike in this segment, and goes a little further with bits like the USB port. The combination of aggressive pricing and differentiated styling might just work in its favour.
Specs:
Engine: 109.7cc, 8.3bhp @ 7000rpm, 8.7Nm @ 5000rpm
Gearbox: 4-speed, all-up shift pattern
Wheels: 18-inch (front and rear)
Brakes: 130mm drum (front), 110mm (rear)
Weight: 112kg
Ground clearance: 180mm