You are here
Ridden: Royal Enfield Interceptor 650 and Continental GT 650
We've managed to get our hands on Royal Enfield's new flagships right here in India
There's no sense wasting any time. We've all waited long enough and spent enough time poring over the specs that I should just dive right into it. A month ago,
we were in sunny California
to ride the new 650s
and while we came back impressed, Indian riding conditions are completely different from what they are aboard. It presents its own sets of challenges and, as we've seen countless times before, motorcycles that work brilliantly in the west can sometimes all but break apart here. So the real question and reason behind this story right here is to find out how the Interceptor and the Continental GT work on our shores.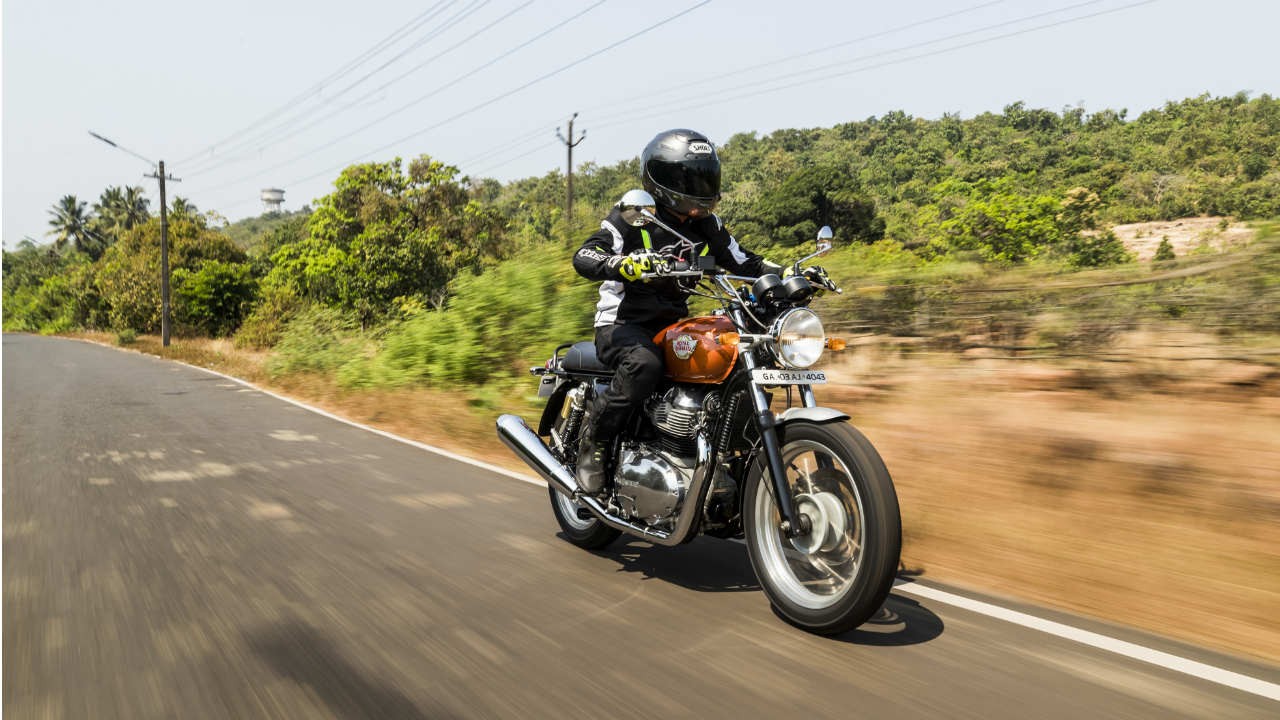 But, just to refresh, let's look at the specs. Both these motorcycles are powered by Royal Enfield's new 648cc parallel twin that makes 47 horsepower and 53Nm of torque. It is oil cooled and gets a six-speed transmission. The engine is placed in a new chassis that has been designed with the 650 in mind. So unlike popular belief, it isn't just a rehashed Conti GT 535 chassis. It gets preload-adjustable twin shockers at the rear and a conventional 41mm fork up front. Aside from fuel injection and dual-channel ABS, there isn't much in terms of electronics and gimmickry. In fact, these motorcycles are as analogue as it is possible to make a new motorcycle these days without any compromise.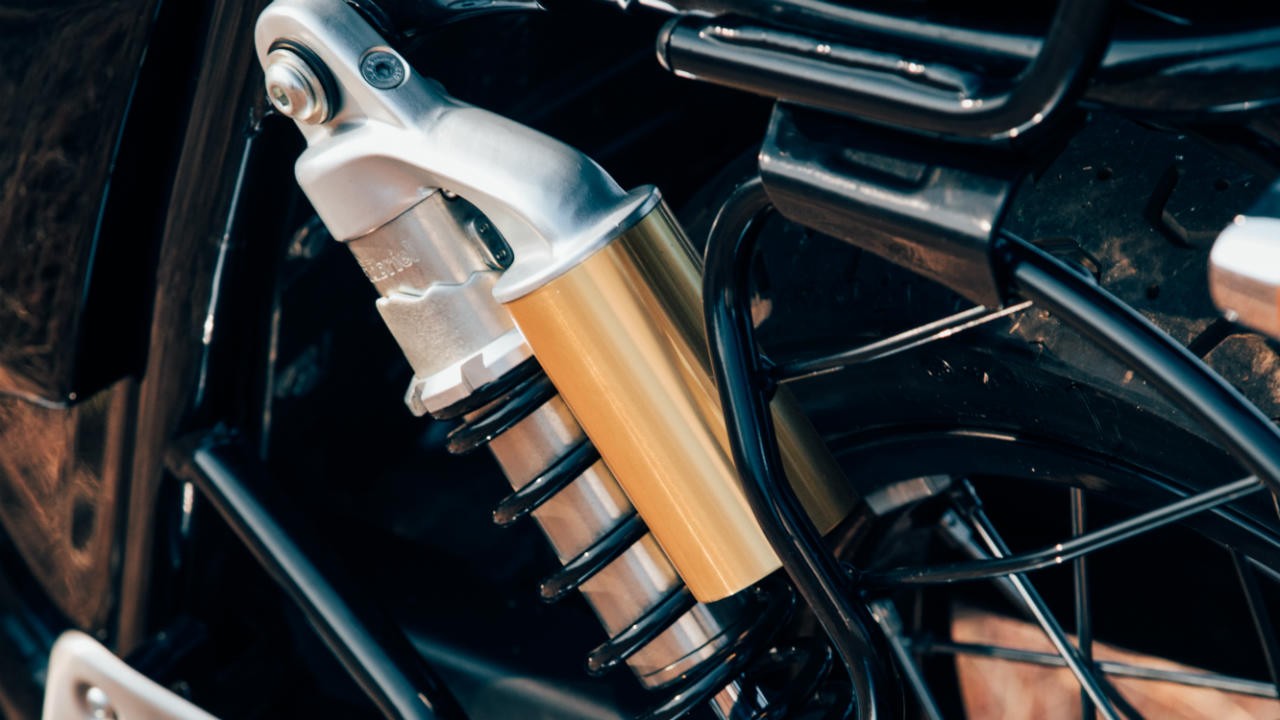 Now the interesting bit – how is it to ride in India?
Technically, both these motorcycles shouldn't feel too different, no? Wrong. There have been sublet changes in geometry and ergos that make a big difference in real life use. The Conti GT gets triple clamps that sit a few mm lower than the interceptor. This along with the rear-set pegs and clip-on 'bars put slightly more weight on the front end that makes the motorcycle feel a bit more focused and planted. The Conti also runs some extra preload at the rear as opposed to its sibling. Aside from this, though, they feel quite similar.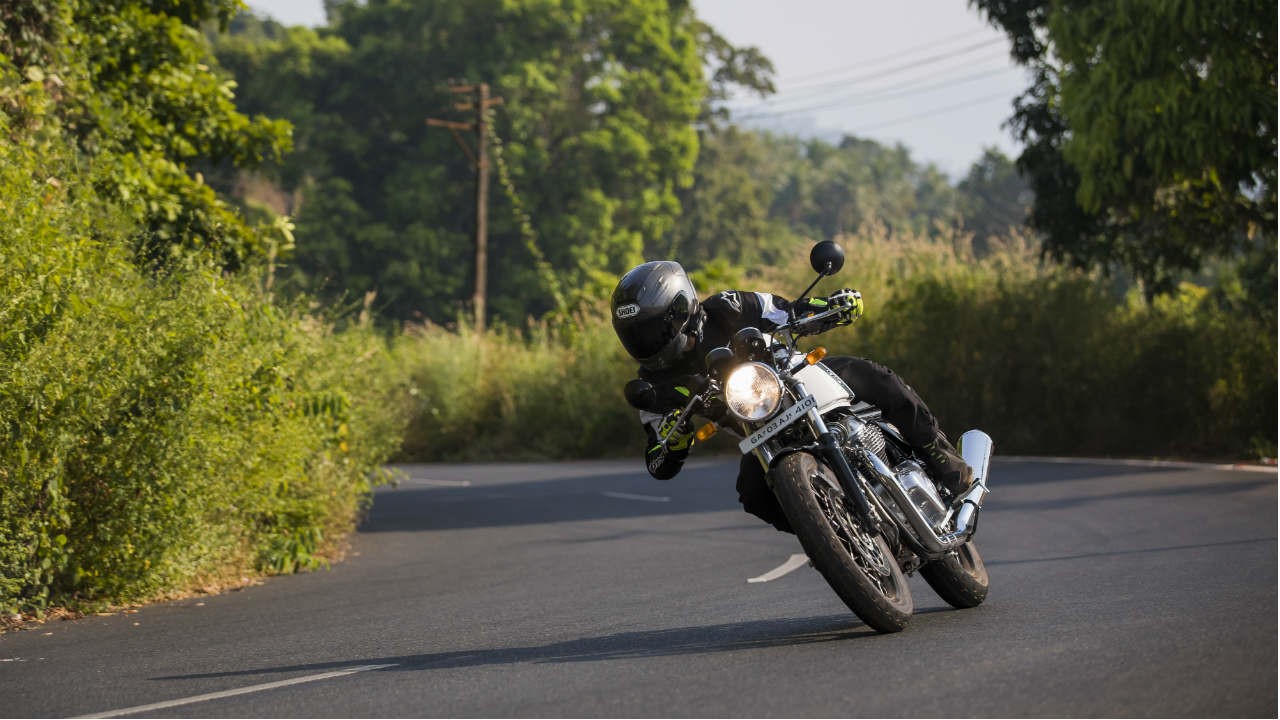 The engine is the real star in the whole equation. The effortlessness with which it delivers power and torque have to be experienced to be believed. It makes 80 per cent of its torque from as low as 2500rpm. This lets you sit in high gears and pull off overtakes with no complaint. In higher gears, the motorcycle pulls cleanly from under 2000rpm. No knocking, no drama. But when you need it to pick up its behind and run, it does that too. Acceleration is strong and the torque spread never leaves you in the lurch. The motor can do a happy 130kph cruise all day long. And with room for more too. I hear you can make it go to speeds upwards if 180kph if you're in the mood for it. Don't ask how I know.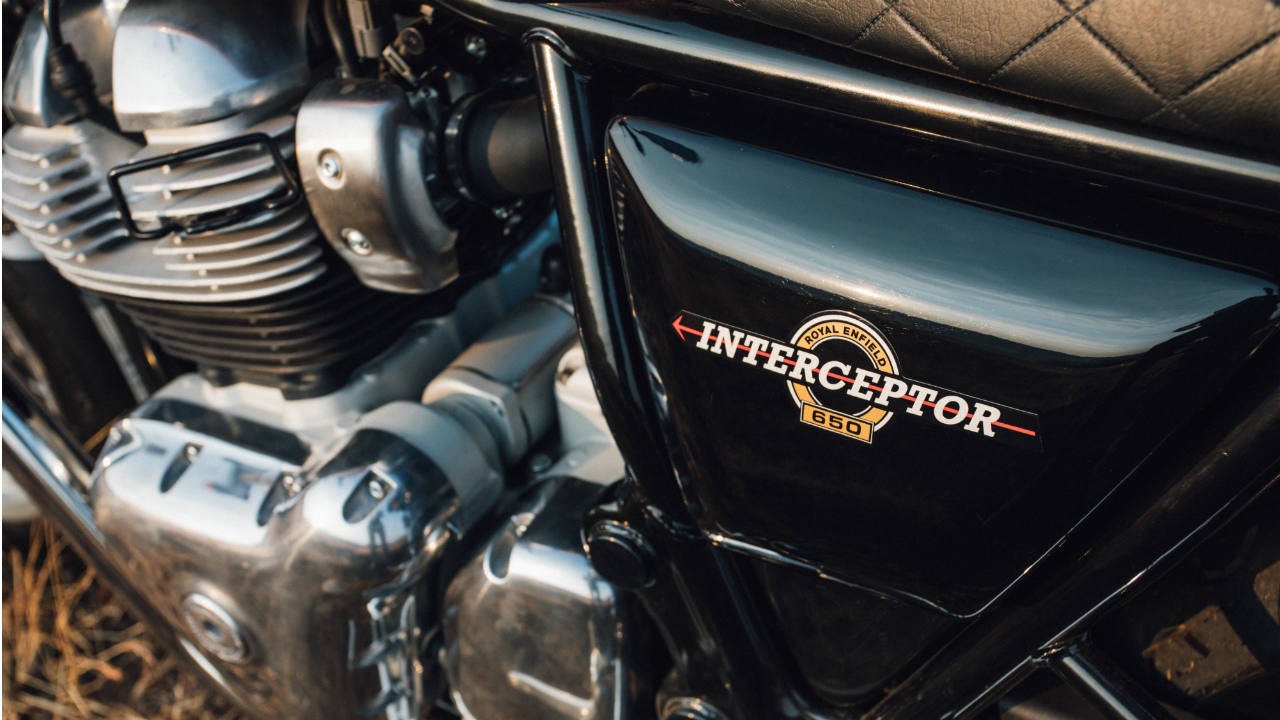 What I really like aside from the motor is the gearbox. Both the Interceptor and Conti GT use one of the slickest gearboxes I have used in a while. It's so good that despite not using the clutch for shifting up or down for almost the entire ride, it never missed a shift. Ever. It really is a joy to use. And with the slip and assist clutch, heavy traffic is a breeze and you almost never have to worry about rev-matching.
As I said before, the 650s have slightly different ergos and geometry. So they do feel very slightly different in dynamics. The GT makes you want to go faster and attack the corners while the Interceptor wants you to take it all in and relax. What they do have in common is that they can carry a fast pace through the corners. But when you really start pushing it, the unsophisticated nature of the suspension begins to show. When you up the pace, you realise that changing directions take a bit of effort and the suspension lacks the precision to do it well. At moderate to fast speeds, it works really well. But at hustle level, it leaves you wanting more. But these motorcycles are really in their element when you're taking it easy and cruising at a pace that doesn't have your heart racing but instead leaves room to take in the surroundings and the sights. And when you do that, they really come into their own. Especially the Interceptor.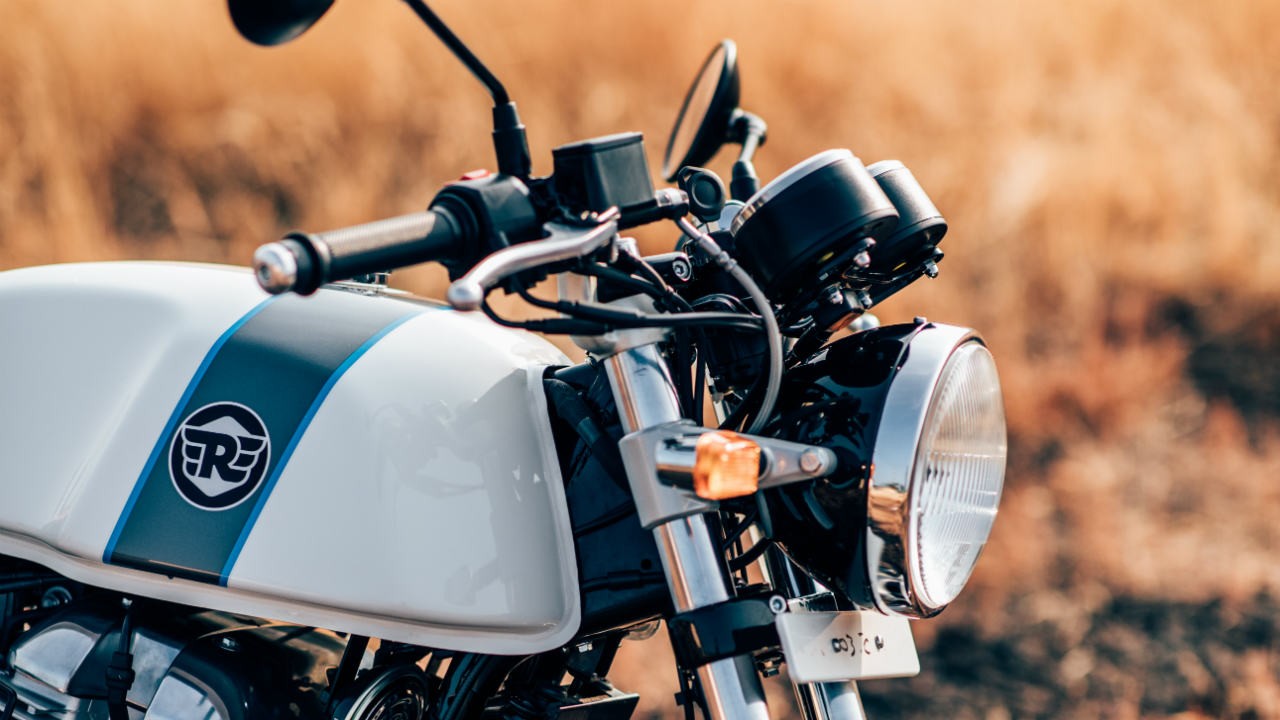 But before I come to that, let's talk ride quality. They are both sprung stiffer than your average bullet. But this doesn't make the ride uncomfortable. In fact, at that relaxed pace I was talking about, the suspension absorbs everything you throw at it. You're never let clutching your back or tossed around. If you up the pace over bad sections though, the suspension shows that a bit more adjustment is required to the rebound. Over extended bumps, you can feel it slowly start to head towards bottoming out. Of course, like with all my other complaints about this motorcycle, this is nitpicking and pointing out faults because I have to. Because they really are fantastic motorcycles.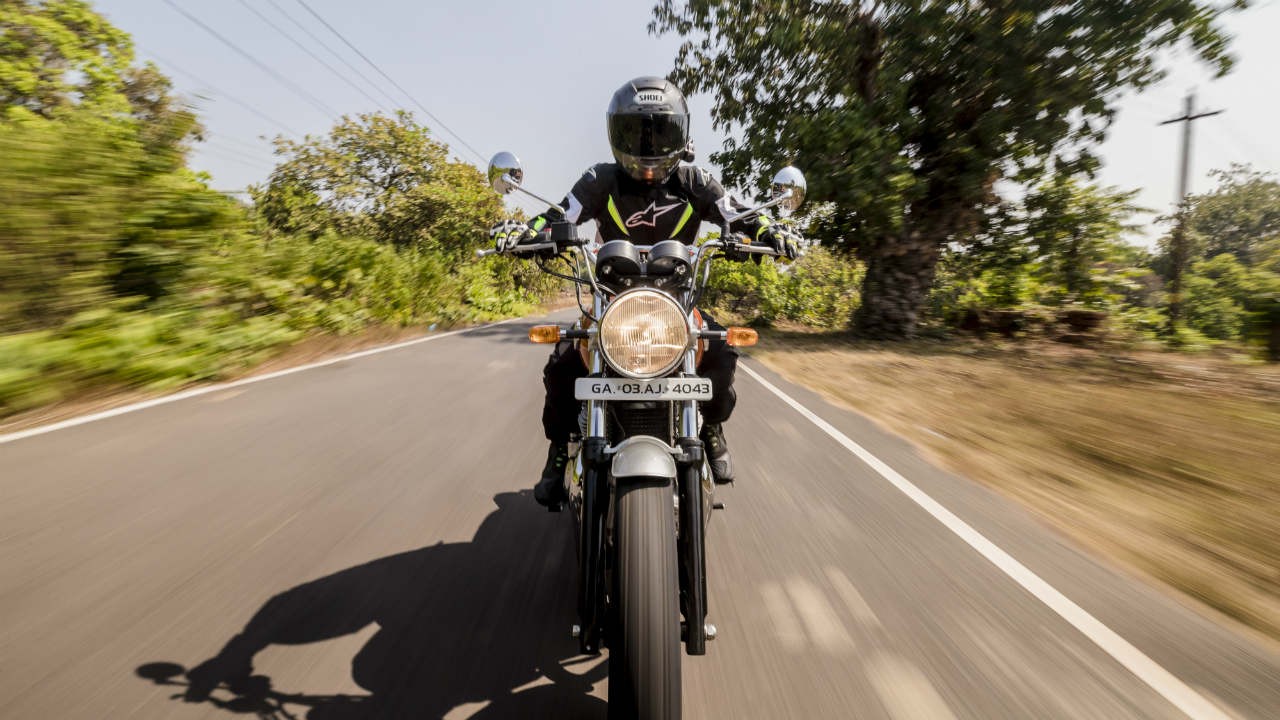 Now for my pick of the two. Personally, I prefer the Interceptor over the Conti GT. And this is not just because of personal preferences. There's a reason. You see, what the Conti GT sets out to do, there are several other motorcycles that do it better. I'm talking about corner carving and setting your heart racing. To me, the real spirit of the 650 is what the Interceptor brings out. A genuinely British twin that you can ride out into the countryside and feel peaceful and happy. It is upright, comfortable, torquey and more than all of this, it feels effortless. You won't think twice about taking out to work everyday. Neither will you have any doubts about its highway character (which, by the way, is excellent. I'm talking about non-stop 12-hour runs without trouble). It has enough style and comes at a ridiculous price.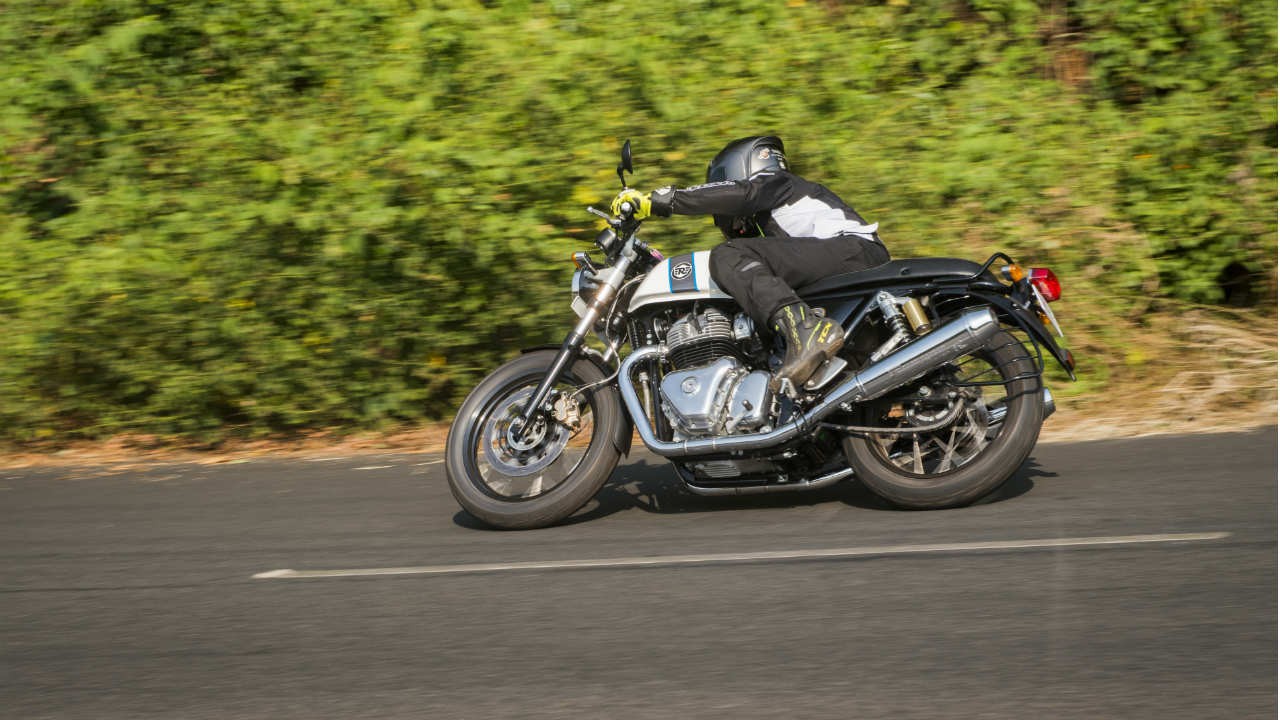 Here's the kicker – the Interceptor 650 starts at just about Rs 2.5 lakh. That is ridiculous value for a motorcycle that gives you so much. It's so great that I should just shut up about all its faults because, at that price, the niggles cease to exist. All you really need to think about with these motorcycles now is which format you prefer. Because, if you've been considering getting one, you should just go and get one right away! They really are that good. So much that, to me, they are the best motorcycles to come from Royal Enfield in a really really long time. Might even be the best ever!
Specs:
Engine: 648cc, oil-cooled, fuel injected parallel twin 47bhp@7,250rpm, 53Nm@5,250rpm
Gearbox: 6-speed
Kerb weight: 202kg (no fuel)
Fuel tank: 13.7L
Price:
Interceptor 650: Rs 2.5 lakh
Continental GT 650: Rs 2.65 lakh