You are here
First drive: Jeep Compass
What is this?
This is something we've been waiting on for ages – a true affordable Jeep. However, just being affordable won't do the Compass any favours. It has to do way more to impress.
Based on the same platform as the new Renegade (known internally as the Small Wide 4x4), just stretched a few inches, this mini Grand Cherokee – available in front-wheel drive and multi-mode 4x4 versions – looks right and goes right, straight out of the gate.
What drivetrain is it using?
This is just the first salvo in what will be a global invasion of different variants. The new Compass is being built in four different locations – China, Mexico, Brazil and India – and will feature no fewer than 17 different powertrain options.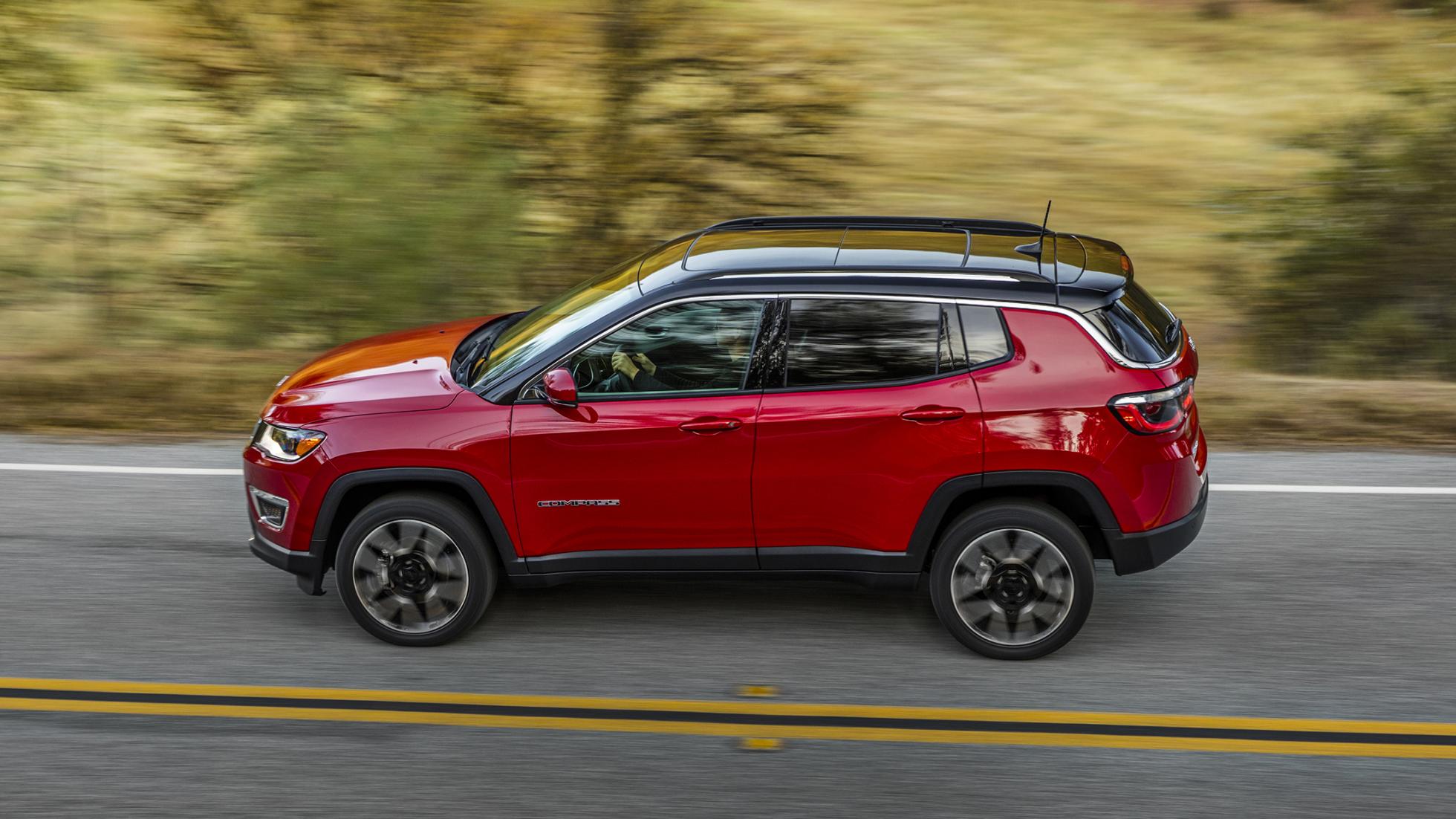 In the US it gets, initially at least, just the 180bhp 2.4-litre 'Tigershark' four-cylinder petrol mated to a six- or nine-speed automatic, or a six-speed manual. In India, it will also be available with 1.6 and 2.0-litre diesel engines.
How does it drive?
Leaps and bounds better than the outgoing car. With just 180bhp driving 1,540kg through an auto gearbox, it's a long way from offering scorching performance. But it's more than ample for the type of use this car will get on and off-road.
The nine-speed auto feels a lot better sorted than in the last Cherokee we drove with the same gearbox, being both smoother in action and less frenetic. The six-speed was fine, too. There weren't any manuals present so we can't comment on those yet.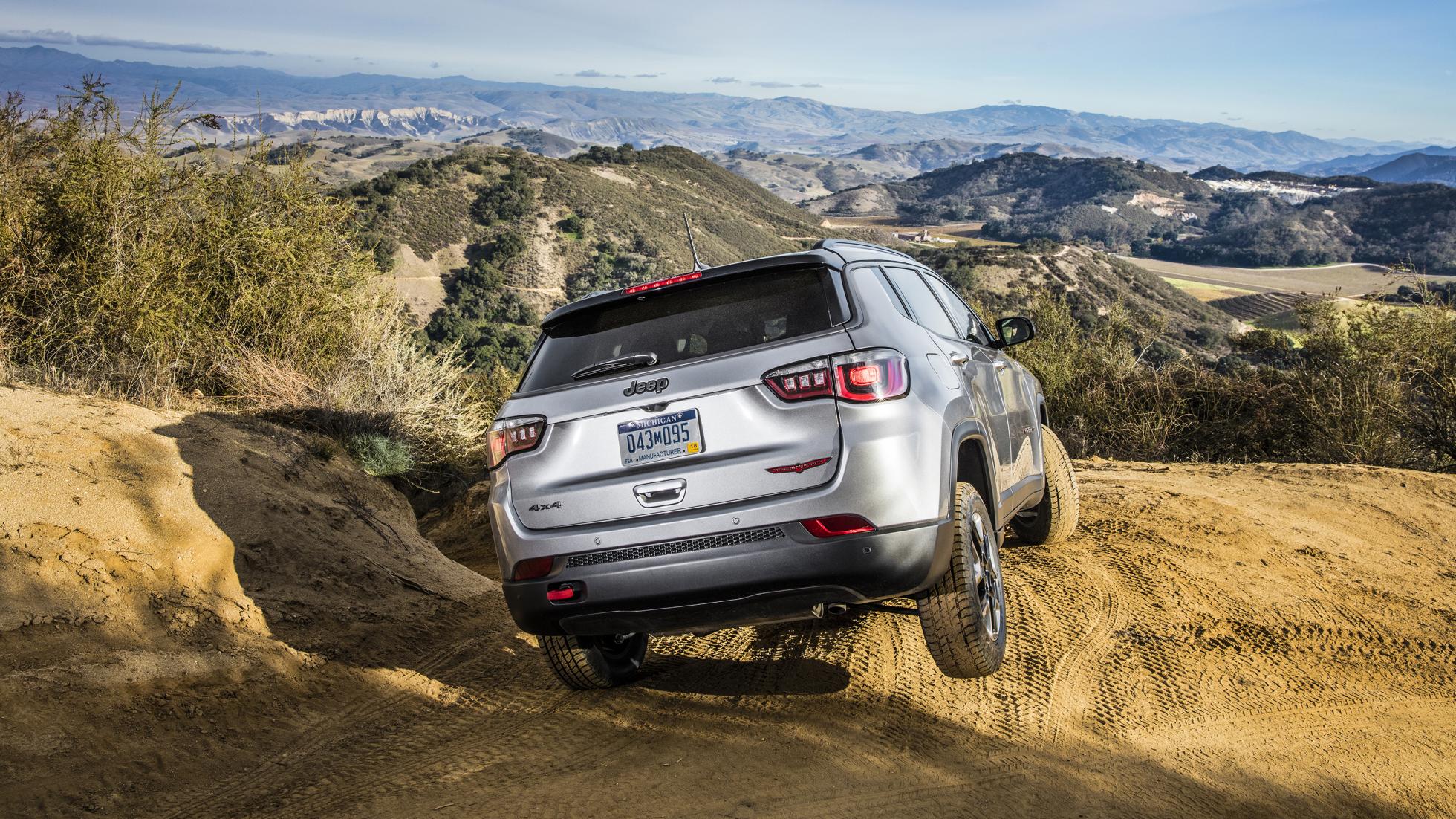 The handling is on the soft side, but compliant and secure enough to mop up jumps and hard cornering without complaining.
What about off-road?
There is a huge difference in the off-road abilities of this second-gen Compass. Where the original car would hardly climb a kerb without grinding some of the undercarriage, this new model is now properly capable of scaling and descending impossible looking off-road obstacles.
Just like any vehicle wearing the Jeep badge should, then. For serious off-road types, there's a Trailhawk model, complete with tow hooks, stickier tyres and one-inch higher ride height, but that won't come to India any time soon.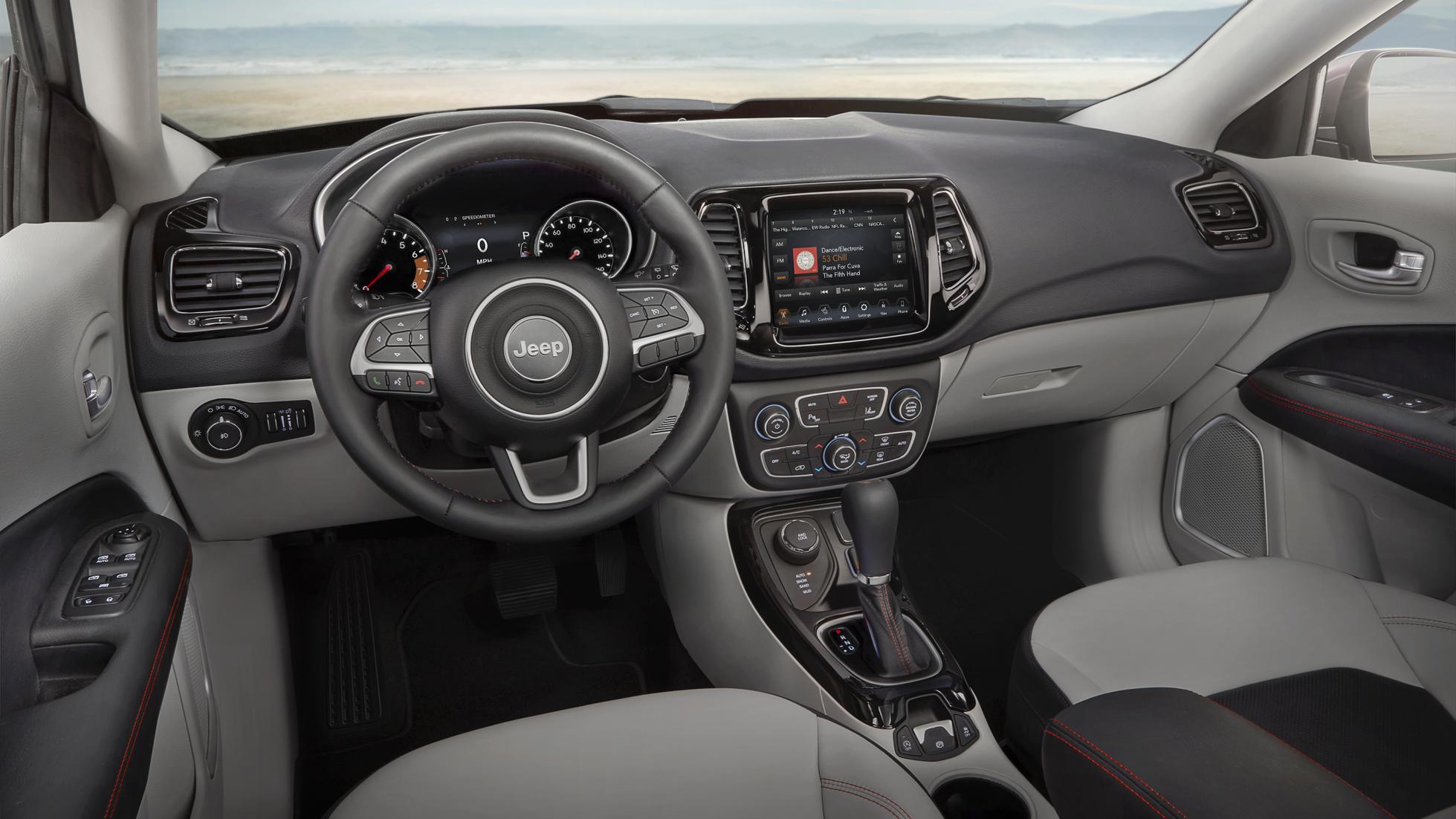 And the interior?
Huge win here for the new car. Following the design language of the Grand Cherokee, the new Compass now has a class-competitive interior. Everything you use on a regular basis is functionally and visually sound.
The standout feature is the new U-Connect control system and Beats hi-fi. The first is still the best in the business and the second is appreciably better in volume and quality than we were expecting.
When can we expect to see them in dealers?
Since the Compass will be made at Fiat's Ranjangaon facility, we'll be the first ones to get the RHD cars, which should be rolling out by as soon as July this year. A market launch is expected soon after, and from what we gather, prices for the Compass should start at around Rs 20 lakh (ex-showroom).