You are here
First Drive: Mahindra Alturas G4
Mahindra has finally let us drive its latest SUV, the Alturas G4. It sits above the XUV500 and takes Mahindra into uncharted territory
You've just driven the Mahindra Altu… what?
The Mahindra Alturas G4. It is an all-new SUV from Mahindra and slots itself above the XUV500. How far above? Well, to give you an idea of its scale, it takes on the likes of the Toyota Fortuner and Ford Endeavour.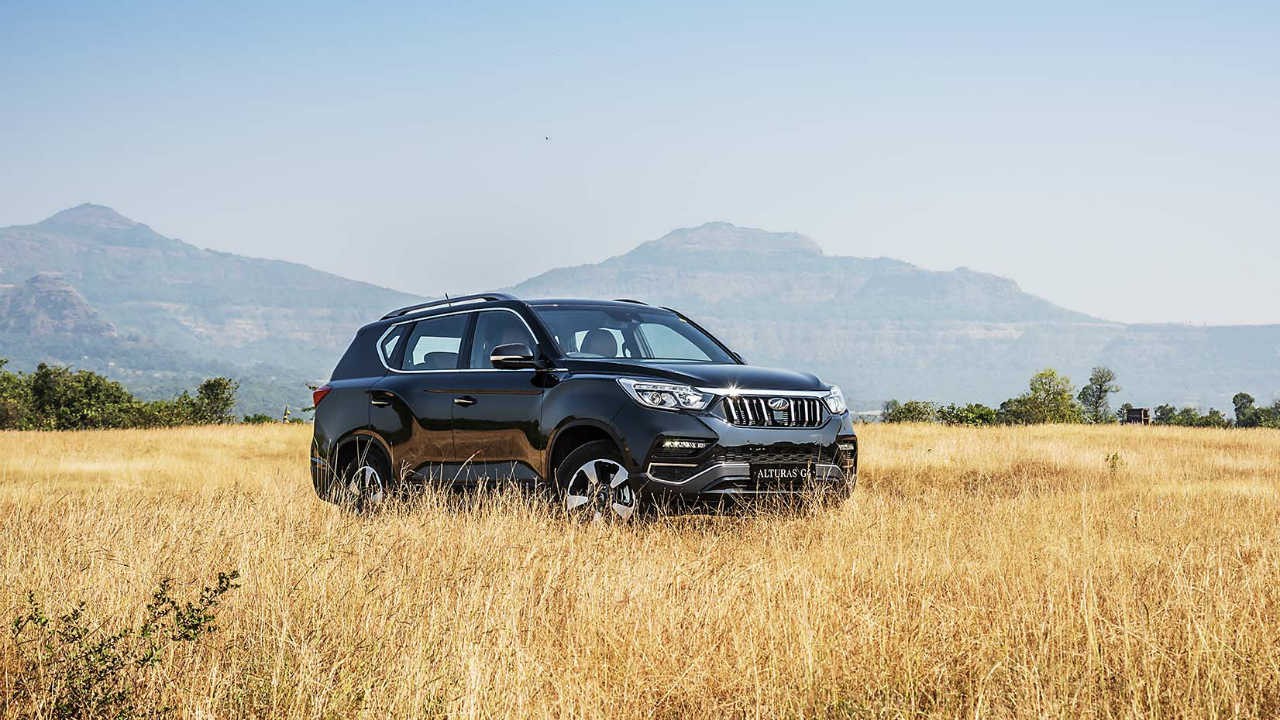 What's with the name? It doesn't sound very Mahindra…
Yes, the Alturas G4 breaks away from the trend set by other Mahindra SUVs like the XUV500, TUV300, KUV100 and even the Scorpio, Xylo, Quanto (I could go on)…. It doesn't end with an 'O'! Very welcome, if you ask me. Altura literally means height or altitude, and the Alturas is taking Mahindra in to a space that it has never been before. At least, that is what I'm assuming is the reason for naming this SUV so — we'll know more at the launch event on November 24.
What about the rest of it, is that not-very-Mahindra as well?
Erm, you could say that — on two counts. It feels unlike any Mahindra we've ever seen in the past — luxurious, well-built and refined. But then again, it isn't really made by Mahindra. You see, this car is actually a SsangYong Rexton. This is the fourth version of the Rexton (explains the G4 suffix), and this generation has been on sale on international markets since last year. We all know the SsangYong story. Acquired by M&M back in 2011, they brought the previous-generation Rexton to India but it bombed. It had something to do with Indians not connecting with the brand or assuming that it is Chinese (it's actually Korean). So now, Mahindra is trying a different strategy. It's bringing in the Rexton as a CKD, just like it did to the last-gen car, but this time, the SsangYong and Rexton badges have been chucked out and replaced with Mahindra and Alturas ones. Oh, and they put in their own grille.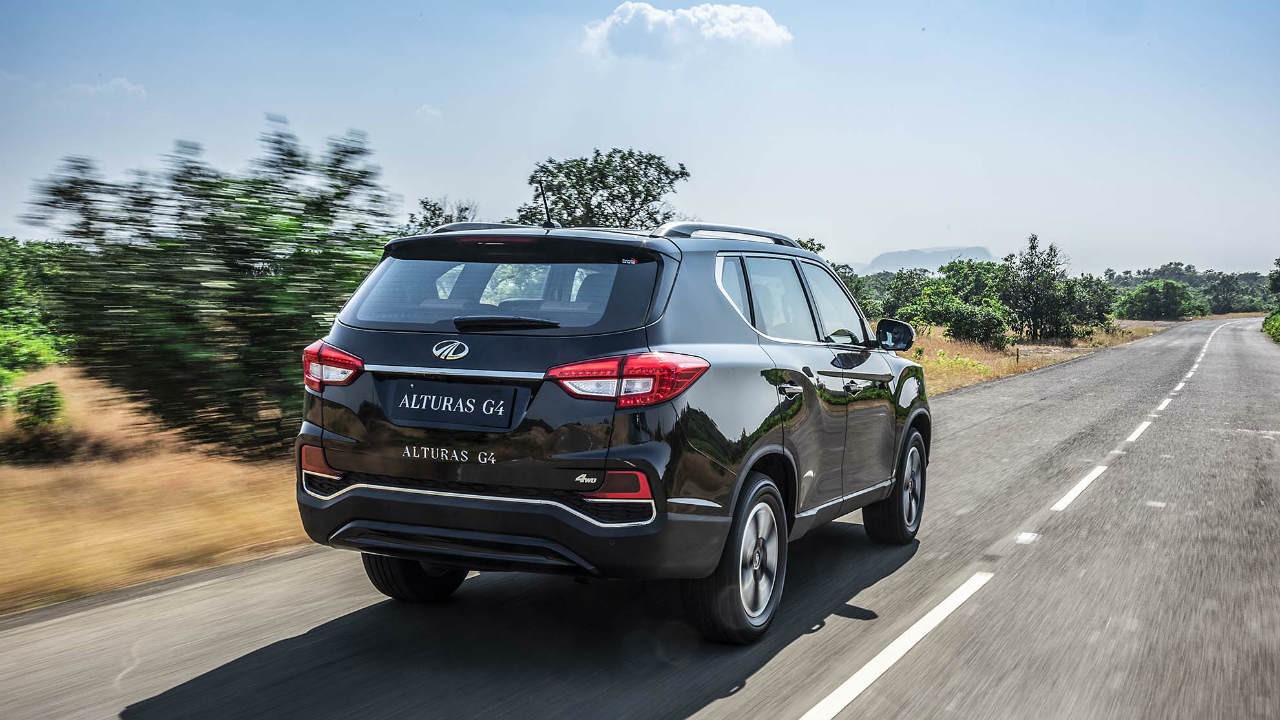 Smart move, won't you say?
On some counts, yes — they don't have to deal with selling the SsangYong brand any more. But they do have to deal with the challenge of convincing someone to pay close to Rs 30 lakh for something wearing the Mahindra badge.
It looks worth the money, though.
It certainly does. When I first saw the Alturas G4, I have to say, I was mighty impressed. It is a large SUV, some 4.8m in length, and the lines work well to enhance its size. There's no softening the edges or ironing out the brashness of it. The bonnet is tall, the shoulders are high and run flat and the face isn't an overstyled mishmash of design elements like we've seen Mahindra make in the past. In fact, the Mahindra grille has been very neatly integrated into the design, leaving it understated yet undeniably a Mahindra.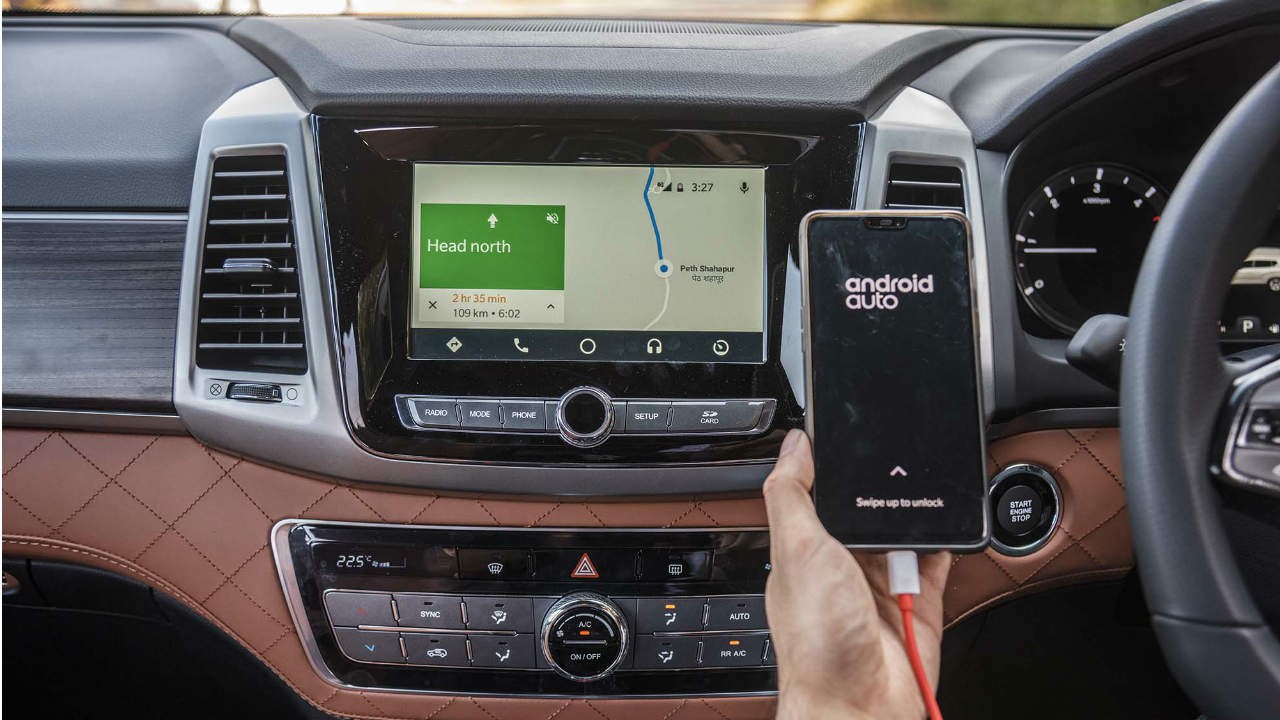 Yeah, but brash SUVs are a dime a dozen. What are the insides like?
That's where it really feels special. Quilted Nappa leather seats that are perforated and ventilated, soft-touch leather, wood and faux brushed metal on the dash and doors really keep the cabin looking and feeling top notch. Everything you touch feels expensive and well put together — it doesn't feel like corners have been cut to build this space. The second row of seats even reclines, and while the third row of seats has nothing to write home about in terms of space, it gets its own set of AC vents and a small storage panel. The infotainment has got all the goodies you need including Android Auto and Apple Carplay, and even a 360-degree camera though in-built navigation has been given a miss. It is a space you can enjoy spending time in, especially with the commanding view of the road it gives you.
Right, so what's the kicker?
Haven't found one quite yet. But then again, I haven't even started the car yet.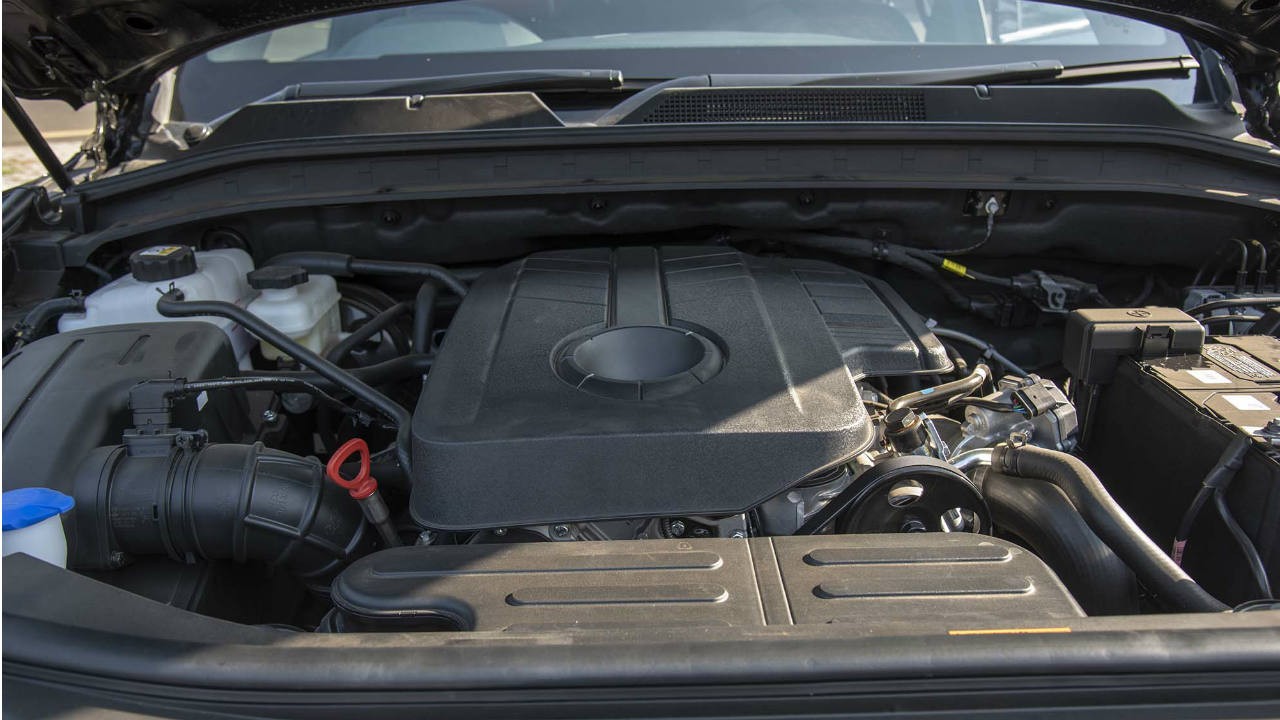 Okay, I'll brace myself
Don't. Like I said, this isn't like any Mahindra we've seen before. You push the starter button, and it's quiet. That was the first thing that really blew me away about the Alturas — how isolated the cabin is from the outside. Sure, the 2.2-diesel is rather refined as far as diesel motors go, but the fact that the cabin was so well insulated from sound just amplified that. Even when you're on the go, it negates the ugly thuds and thumps of the suspension and tyres working themselves on our roads. This was heartening, because SUVs in this segment can very easily feel like a utility truck rather than comfortable SUV and keeping you isolated from the outside goes a long way in keeping that experience refined.
'First' thing that blew you away? There's more?
Oh, yeah. The turbo-diesel motor is a peach. With just 2157cc to displace, it makes 178bhp and 420Nm. Good numbers!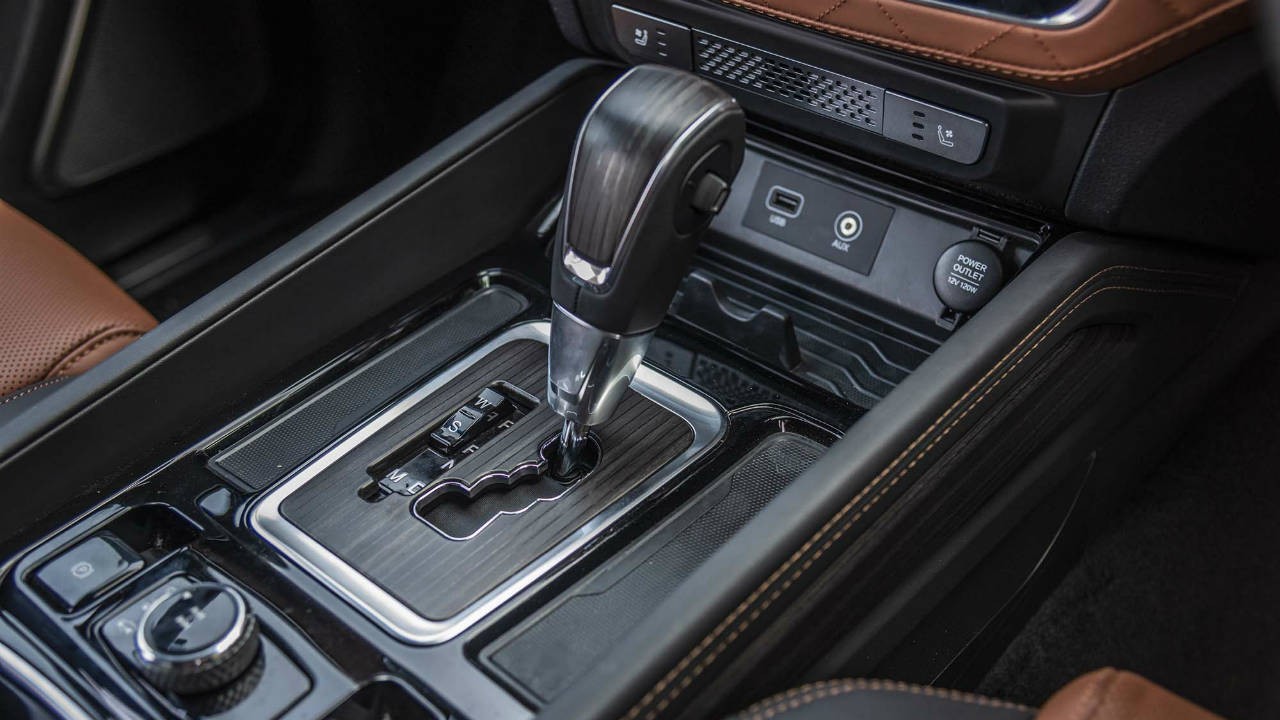 Err… I have no context
Right, so the Fortuner's 2.8-litre engine makes 172bhp and 360Nm, while the Endeavour's 2.2 makes a mere 158bhp and 385Nm. Kapiche?
Okay, that is good. But what about the rest of the drivetrain?
This motor is hooked up to a Mercedes-Benz seven-speed gearbox with a torque converter and the combination of the two work rather well. The Alturas we drove was a 4WD variant (it will get a 2WD AT too), and it gets a transfer case with a low ratio 'box. On the road, it works fine in two-wheel drive but gets off the tarmac and slot it into 4WD and you're good to go.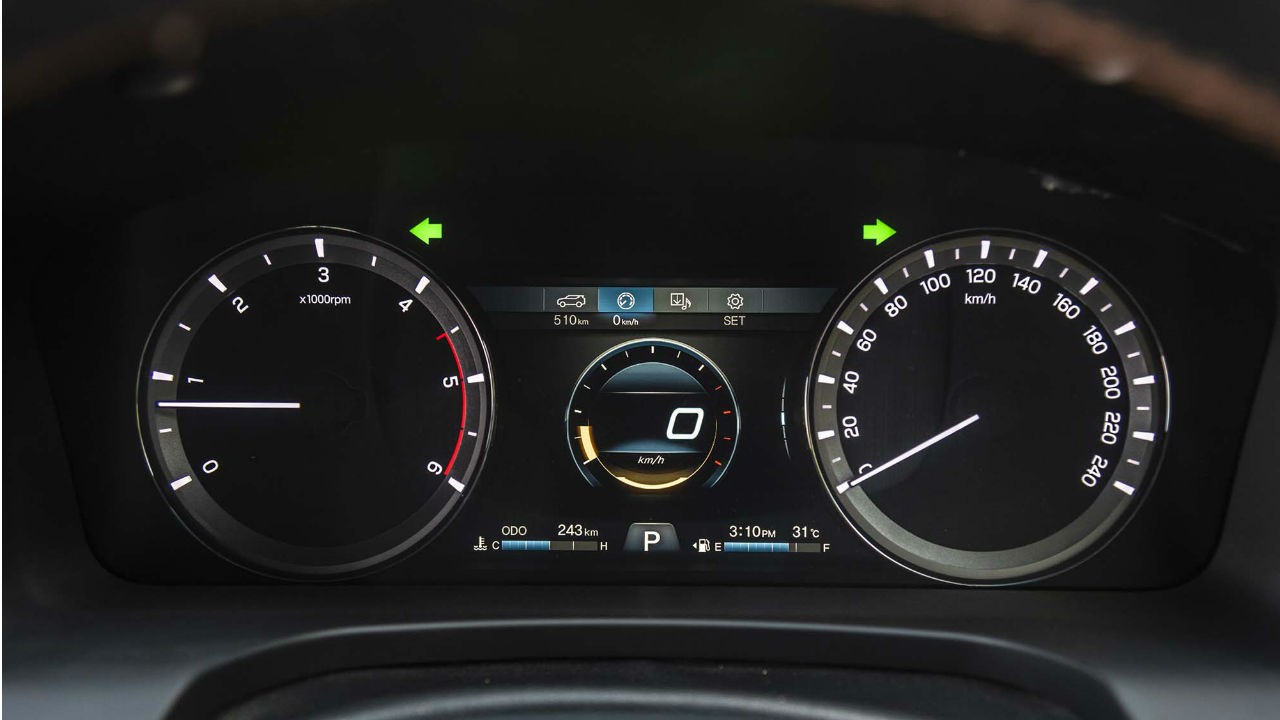 Yeah, but stop boring me with numbers and specs. I want to know what it feels like!
Like I said, the motor is refined and it has got shove. Accessible shove — all 420Nm is available from as low as 1600rpm. The gearbox works well too, with seamless shifts that never interfere with the driving experience. It has seven ratios, but you never really find it slotting itself into a higher gear for the sake of economy. The fact that peak torque kicks in so low means you've got plenty of shove whenever you ask for it.
Is it bouncy?
I don't even want to know what that question means. I'm just going to assume you're talking about ride quality. The Alturas G4 is a traditional body-on-frame build, but the combination of the suspension and high-profile tyres (225/60 R18) meant it flattened bad roads well. Really well. Mahindra has claimed to have worked on the suspension to make it more suitable for Indian conditions.
I'm still waiting for that kicker…
Okay, here we go. The trade off to the soft suspension is that there is a lot of body roll around bends though. This isn't an SUV you want to be pushing too hard around corners, because it's got a fairly vague steering and doesn't quite like being thrown around. One hairy moment was enough for me to back off the pace.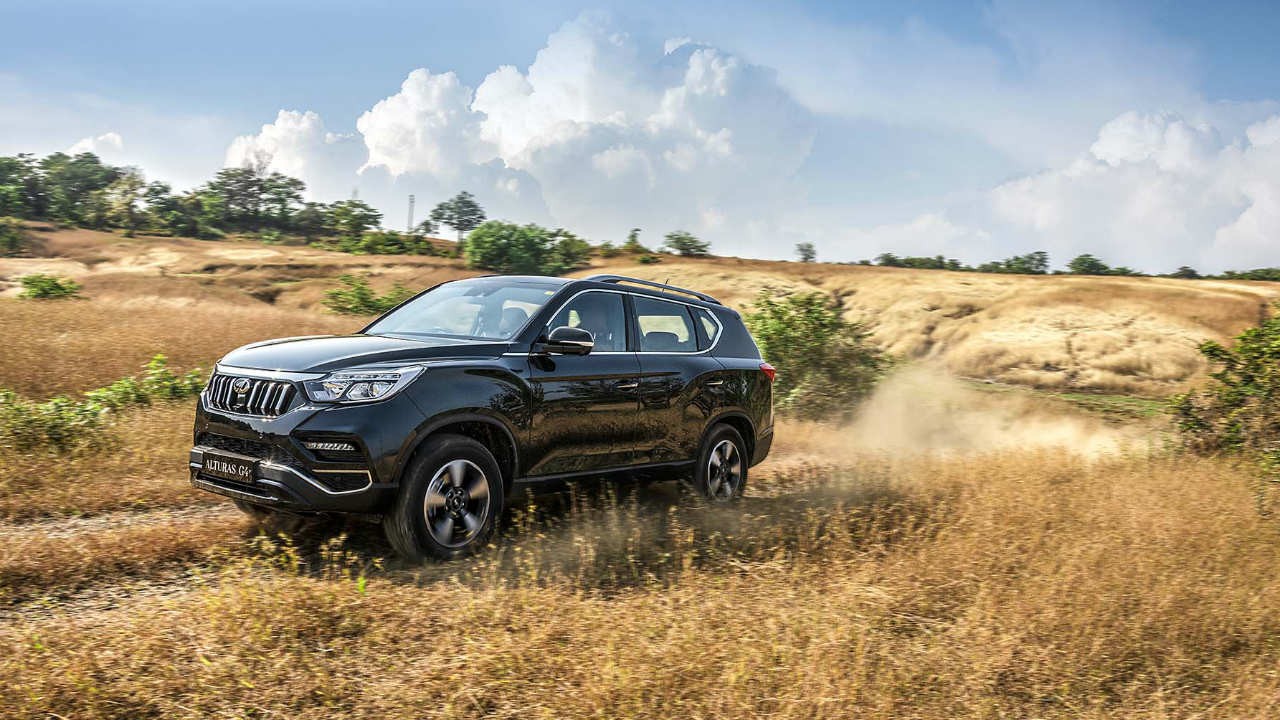 Another niggle I do have is to do with the manual override for the gearbox — instead of paddles or a traditional push/pull of the gear-lever, it's got a thumb-operated button on the side of the stick. They require far too much finesse to operate, and this isn't ideal when you just want to bang in a quick downshift. But then again, this isn't an SUV you want to be hustling around corners so it shouldn't be too much of a problem.
So this is basically an international car being sold as a Mahindra.
Yes. But the SUV has been 'Indianised' a little as well. The 20-inch wheels you get on the international cars have been downsized to 18s for India. Unlike the international model, which gets both heated and ventilated seats, this one only gets ventilated seats and it also misses out on a few active safety features that you get in your Rexton abroad.
So what is the Alturas, then?
The world Altura literally means height or altitude, and this is an SUV that is, quite literally, pushing Mahindra into a space it has never been in before. The air may be thinner here, but it does have a solidly engineered product to show for it. M&M need to price it right — a sub-Rs 30-lakh price that undercuts the 2.2 Endeavour should see it do well. Then it's just a matter of seeing whether Mahindra's gamble to push its own badge, ahead of the Korean one, will pay off. Stay tuned for our updates from the launch event on November 24
Specs
:
Engine: 2157cc, 4-cyl, turbo-diesel
Transmission: 7-speed automatic, 4WD with low-ratio
Power: 178bhp @ 4000rpm
Torque: 420Nm @ 1600-2600rpm
LxWxH: 4850x1960x1854mm
Tyres: 255/60 R18
Price: Rs 29 lakh (estimated)
Pros: Isolated cabin, ride quality, cabin
Cons: Body roll, dead steering
Verdict
: An SUV that will keep you comfortable while ferrying you around further than you possibly need to go
Rating
: 8/10