You are here
The compact sedan market is unique to India and I remember when the sub 4-metre rule came into play, there was a collective groan of disgust all around. India did not have compact sedans at that time, in fact, sedans themselves were not too many. The rule, and the tax benefits that came with it, meant all manufacturers were suddenly scrambling to get a product together. Which meant, hacking off the boot of their regular sedans or not caring too much, if at all, about how the end product looked. Form had to follow function, or a lucrative tax break, in this case. The results, as expected, weren't too easy on the eye if you recall the earliest compact sedans. With evolution, things have improved and the compact sedan segment is growing at a healthy clip year on year. One such example is the Ford Aspire, which recently went under the knife and came back not just looking better but with two new hearts.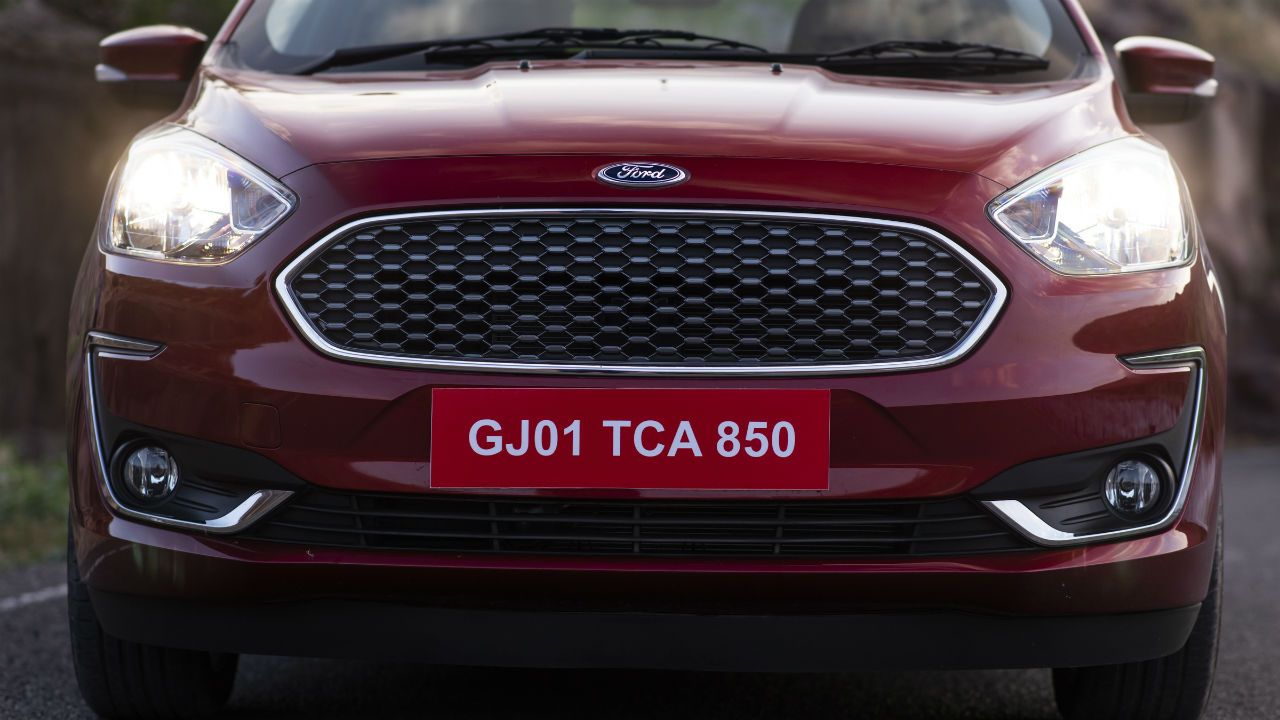 The Aspire looks sharper now and somewhat grown up, in an "I've lost my baby fat" kinda way. The new cellular grille, the headlight combo and lots of chrome will draw more attention that earlier. The profile stays largely unchanged, except the much-needed upgrade to 15" wheels which give the car a more planted look. The rear gets a redesigned bumper, but it's a blink and miss thing. What I have always liked about the Aspire is its proportions, and I am happy to confirm nothing has changed on that front. The car doesn't look like a hack job, but something which was meant to be a sub 4-metre car from the day it was born on the drawing board.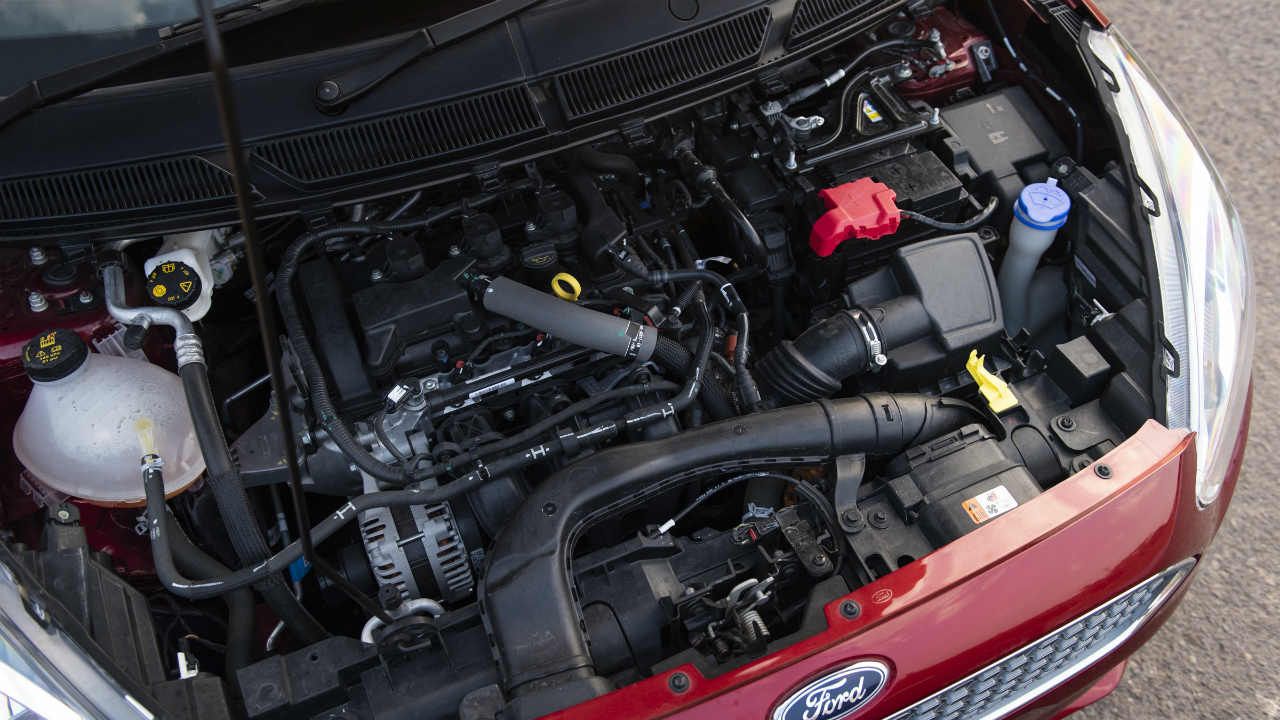 Under the bonnet, the changes are far more significant and interesting I'd say. The four-cylinder 1.2-litre petrol engine has been replaced by a three-cylinder 1.2-litre Dragon engine from the Freestyle. The new unit makes more power (96 bhp), even if it is 8 bhp, and is more fuel efficient than the outgoing engine. Keeping the smaller Dragon company is its elder sibling, from the Ecosport this time, the 1.5-litre three-cylinder petrol which makes 123 bhp. The downside, it will only come mated to an AT box – a six-speed torque converter which replaces the previous twin-clutch box. The trusted family servant, 1.5-litre diesel continues to be a part of the Aspire range and for good reason. We got to drive only the 1.2-litre petrol and the 1.5-litre diesel, but I am curious to know how the 1.5-litre petrol performs in the Aspire because I really liked it in the Ecosport.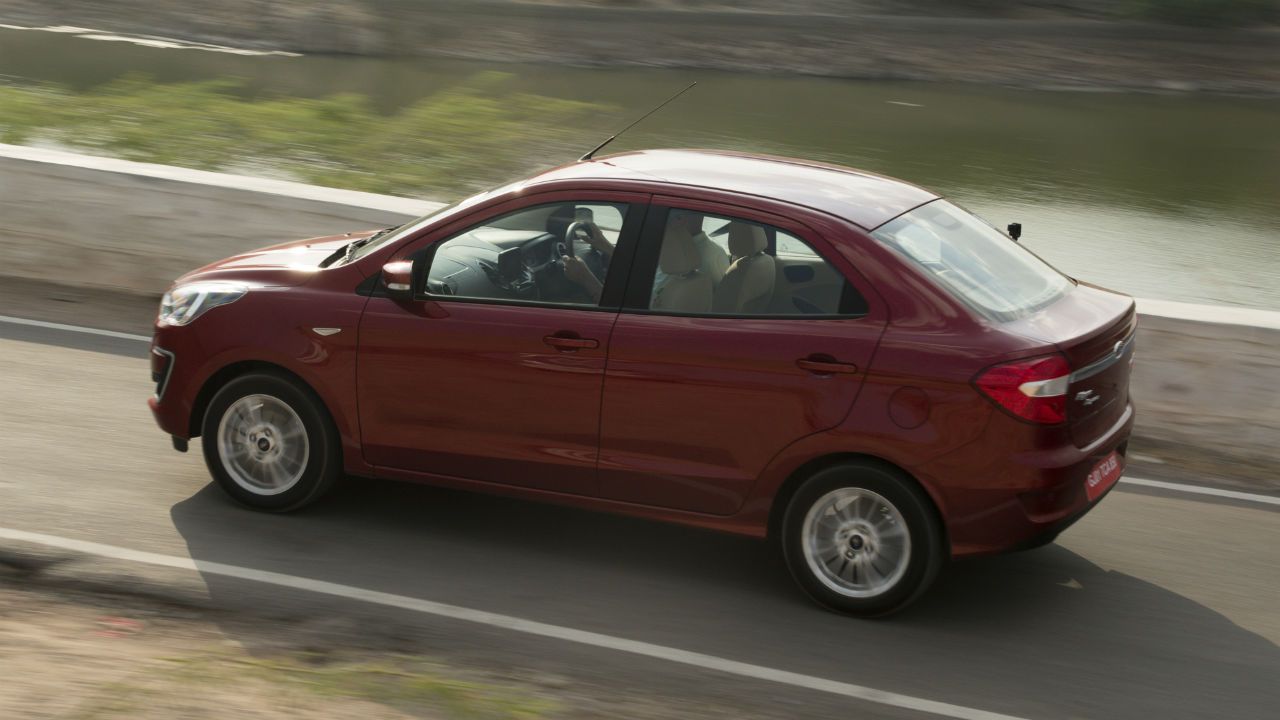 First impressions of the 1.2-litre Dragon, as we drove inside the city, were what one has come to expect of three-cylinder engines. There is a lack of low-end grunt, you need to rev them to get them going, so on and so forth. Where this little Dragon is different is how it rewards you for your effort, once you get it going to 2,500-3,000 rpm. The acceleration is impressive past 3,000 rpm, all the way up to 6,000 rpm, and the engine doesn't seem to run out of breath. It's almost happy to be pushed and there is a sporty growl to tell you it is happy. If you live in a place which has hilly roads around or you like to drive up to the hills, this engine will keep you smiling as long as you continue to push it. During city traffic, it does require some work but the new manual gearbox is a pleasure with its short throws and light clutch.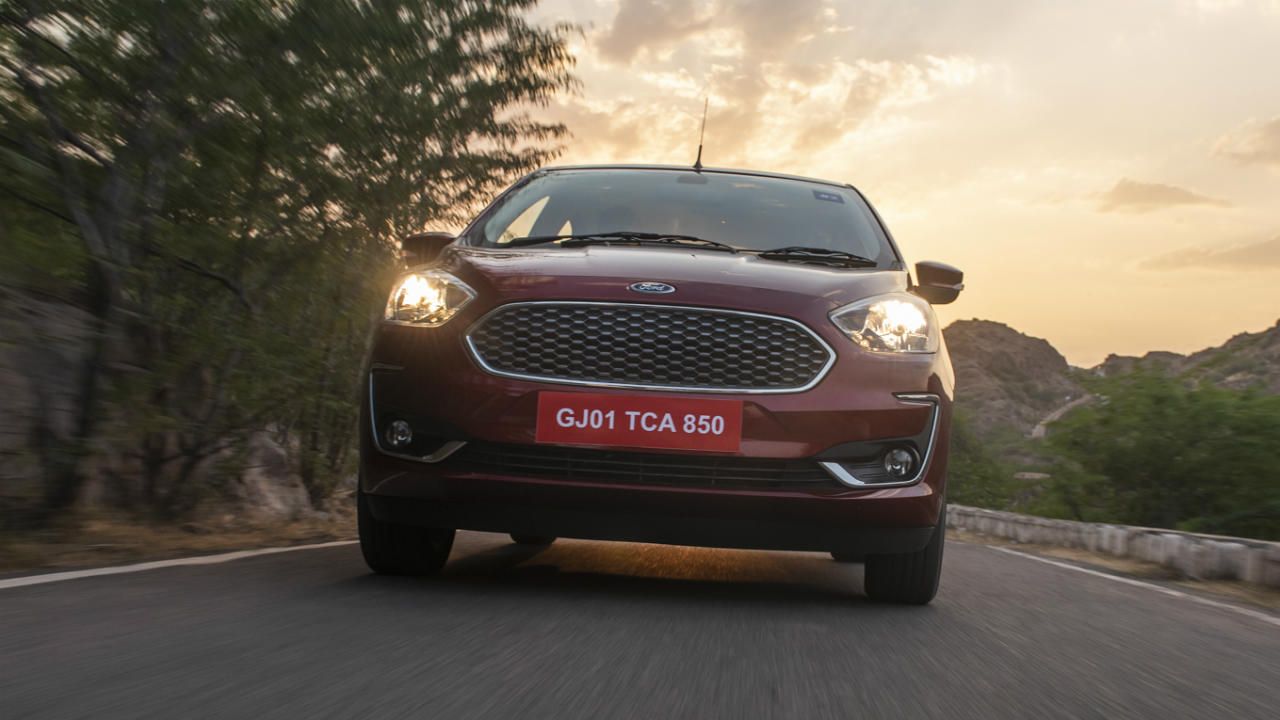 What makes the drive even more fun is the ride and handling of the new Aspire. Ford has done a brilliant job with the suspension, one that will take on whichever kind of road you throw at it. We drove through tight bends, winding corners and even barely surfaced roads and nothing ruffled the Aspire. The electric power steering is lighter than I would have liked it to be, but it will be a boon in daily city traffic. The Aspire feels stable at high speeds and ready to attack corners whenever you are up to it.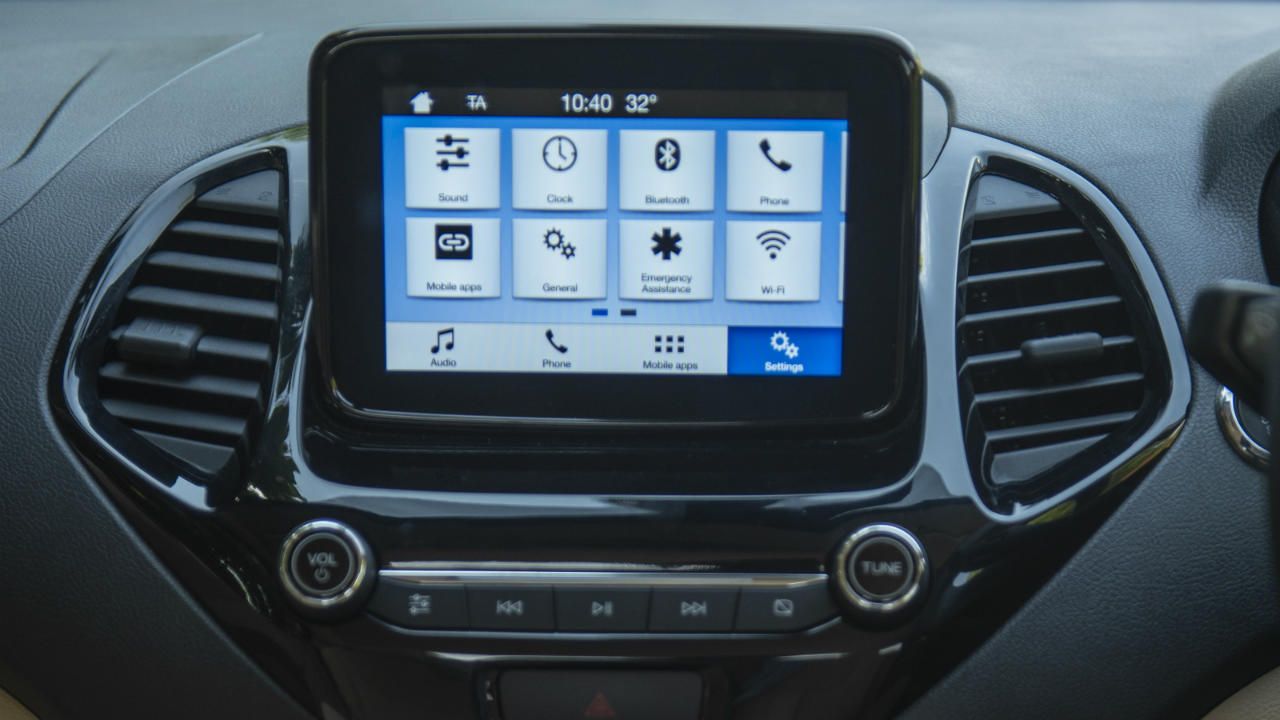 The other area where the Aspire has improved a lot is the interiors. The array of buttons on the central console has been replaced by a 6.5" touchscreen and the top end variant even gets SYNC 3. This is one of the most intuitive and responsive units around, as we have seen on the Ecosport and the Freestyle. The cabin is still black and beige but there is a sense of warmth in it. There are a lot more features like rear parking camera with sensors, auto headlamps and wipers, two USB ports, Android Auto & Apple CarPlay and some more. Thanks to the longest wheelbase in the segment, the Aspire offers good legroom at the back. Headroom for taller passengers may be a challenge, but all in all the back seat is a comfortable place to be. Still no door pockets or a/c vents at the rear, though. Safety levels are high, as expected with Ford cars, with ABS and dual airbags standard from the base variant and the top variant gets six airbags and ESP too.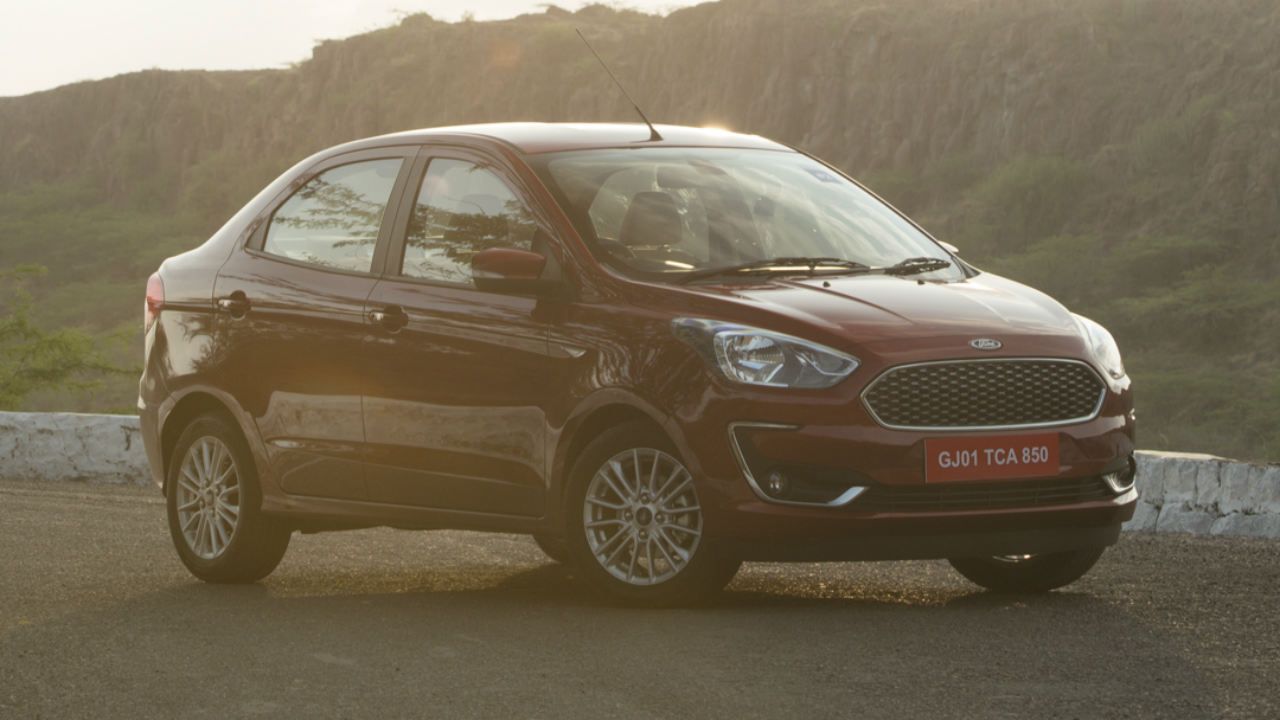 All in all, Ford seems to have done a lot to make the Aspire more attractive to the buyers in the segment. They have priced it well too, undercutting its main rivals Maruti Suzuki Dzire and Honda Amaze. Ford even offers a 5 year or 1 lakh km warranty, another segment first, and a running cost of 46 paise/km and 38 paise/km over a lakh kilometres for diesel and petrol respectively. Will this be enough to convince buyers? I wish I could answer that question with certainty. What I can say with absolute certainty is that if you value how driving a car makes you feel, over everything else, then you won't have to look beyond the Aspire in this segment.
Rating
: 8/10
Specs
:
Petrol
:
1,497cc, 123bhp @ 6,500rpm, 150Nm, six-speed automatic
1,194cc, 96bhp @ 6,500rpm, 120Nm, five-speed manual
Diesel
:
1,498cc, 100bhp @ 3,750rpm, 215Nm, five-speed manual
LxWxH
: 3995x1704x1525mm
Wheelbase
: 2490mm