You are here
Review: 2018 Mercedes-Benz B-Class
People carriers aren't very fashionable. Can Merc's new tall hatch change that?
What is it?
People carriers aren't very fashionable. On the other hand Mercedes, more than most, should be able to make a decent fist of their template. It's all about roomy, comfy, passenger-first travel. So here's another generation of B-Class. The first two have quietly done decent business – 1.5 million of the things have been sold since 2005. It's just that no-one seems to have noticed, which says a lot.
People pay high prices for their B-Classes and want high-end equipment. So it can be had with any amount of the fancy cabin and driver-assist technology that gets headlines in the sister A-Class. Although it's roomy, the B-Class isn't very versatile. The rear seat is just a simple bench with a split-fold backrest.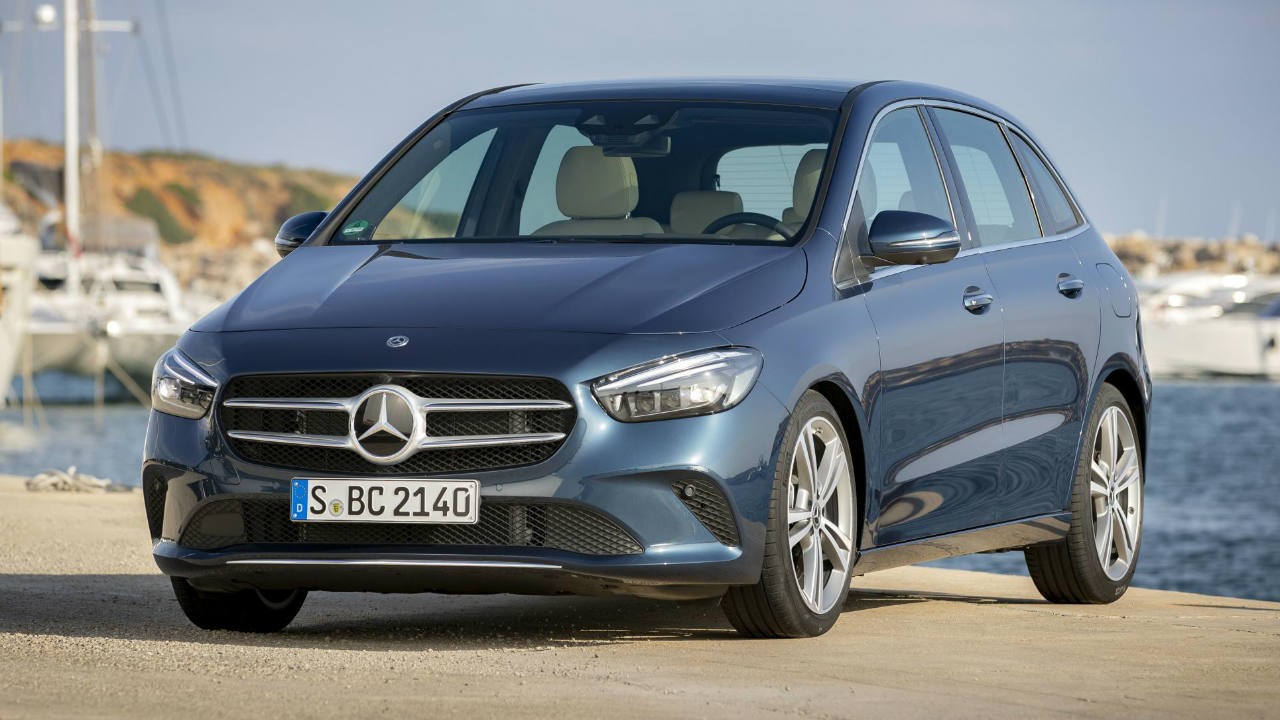 Off-trend though they might be, minivans don't have to resemble an egg. Instead, the B-Class has the silhouette of an upwardly stretched hatchback, with a definite bonnet and slim sharp headlights. It's smooth too, with a Cd of 0.24 in some versions. It also comes as an AMG-line trim, with gulping air intakes (and some fake ones), prominent airflow management and big multi-spoked wheels. Mrs Mutton meet Miss Lamb.
The B200d and B220d have Mercedes's excellent OM654 2.0-litre diesel, and this is the first time we've tried it in a transverse installation, though it's coming on-stream in the A-Class at the same time. It comes as standard with a brand-new eight-speed twin-clutch transmission.
Other engines, in the B180d (1.5-litre diesel) and B180/B200 (1.33-litre petrol) we know from the A-Class, where they are a bit of a drudge to drive. Commendably clean though. They get a seven-speed twin-clutch. The suspension and platform are A-Class too.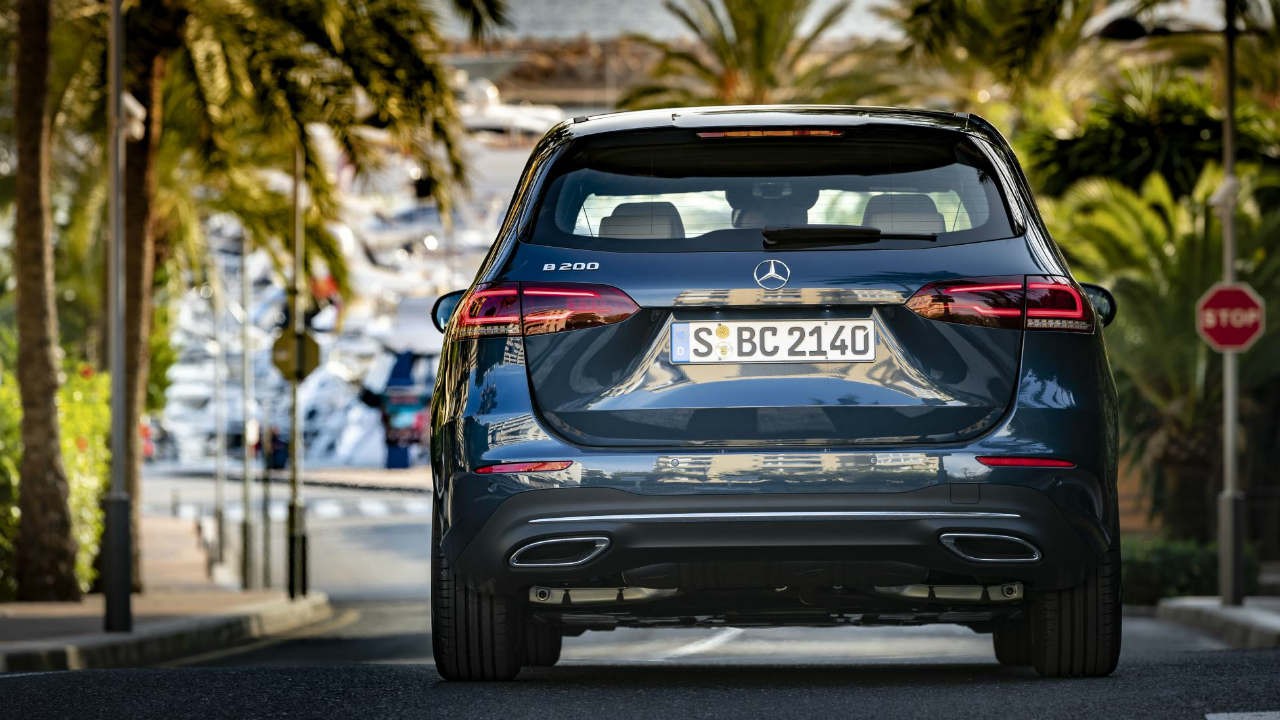 What is it like on the road?
If more car manufacturers fitted engines like the one in the B220d, diesel propulsion wouldn't be a pariah. It's certified in real driving tests to meet toxic emissions standards that don't even come into force until 2020. It's also low on CO2, which is why Mercedes continues to believe in the fuel.
From behind the wheel, it's extremely smooth and quiet – at least for an engine without spark plugs. The smooth and quick-witted eight-speed transmission helps a lot. The B200d is pretty much the same, except that it's slow. Slow enough to rule out a lot of overtakes. And the 200 petrol is, when you ask it to give it's all, thrashy and reluctant.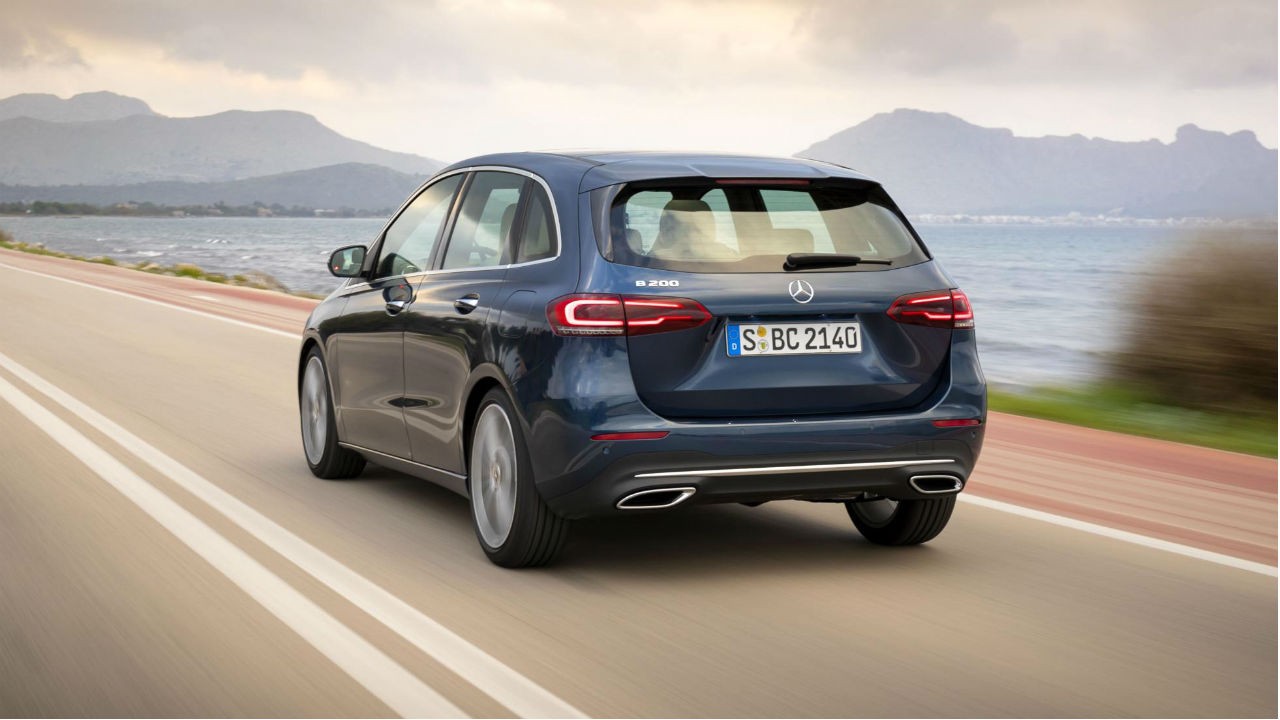 The suspension is well-judged for the job. Carrying people. It's absorbent in town and placid and quiet over lumpy roads at country speed. Mind you there's more wind noise than the low Cd would lead you to hope. Passengers will be glad (unless they're late for something) that the driver is given no incentive at all to press on when the road's twisty. There's numb understeer and float to contend with. That said, it's entirely predictable and reassuring. We were driving the AMG Line one which has a multi-link rear suspension. The low-power base versions have a torsion beam, which means a slight loss of precision and refinement.
The B-Class's active-safety aids are the best in class, but that's a bit meaningless because the class is so underpopulated these days. But get the Driving Assistance pack and you've got one of the most supportive – or interfering – cars anywhere. The cruise system doesn't only hold you in lane and keep station behind the car in front, but if there's no-one in front it will still slow down for upcoming roundabouts and bends, and speed up afterward. Its blind-spot system now detects cyclists.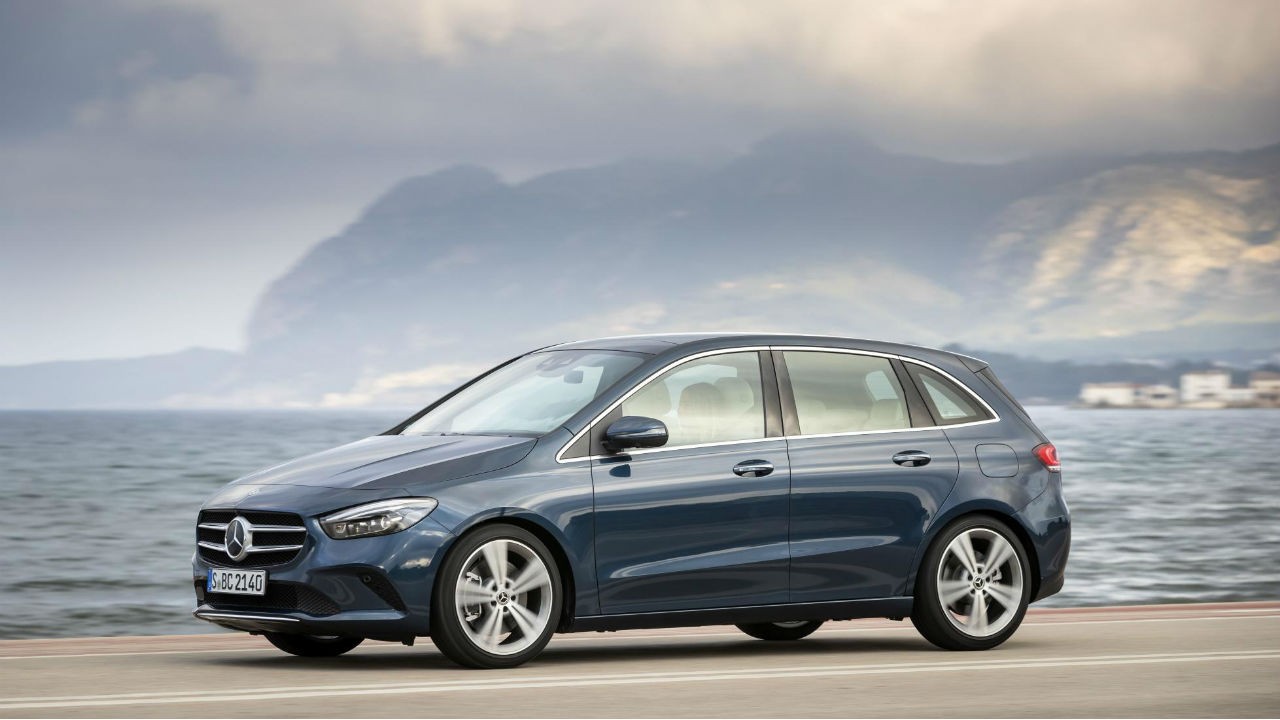 The standard collision prevention system is sophisticated in theory. But its calibration is the most nervous we've ever used (except in the A-Class). It frequently yanks at your trajectory, or even brakes, when you're just driving along a curving road and it sees oncoming traffic you know to be harmless.
On the inside
You sit taller than in a hatch – 90mm above the A-Class height – and the position is a bit upright and perched. It's not at all uncomfortable but it is another thing eroding your enthusiasm for piling on the g-loads.
Probably the only other Mercedes where rear-seat passengers are so influential in the purchase is the Maybach. The B-Class is for people who don't want a big car but do have a tall family. Grandchildren perhaps. There's loads of rear legroom and foot space under the high-set front seats. But if you're looking to take the odd awkward load, it's not that helpful. In Germany, you can order a fully split 60:40 bench where each section can slide forward and back, and the backrests recline an extra few degrees. Over here you can't. It's a normal hatchback-style bench.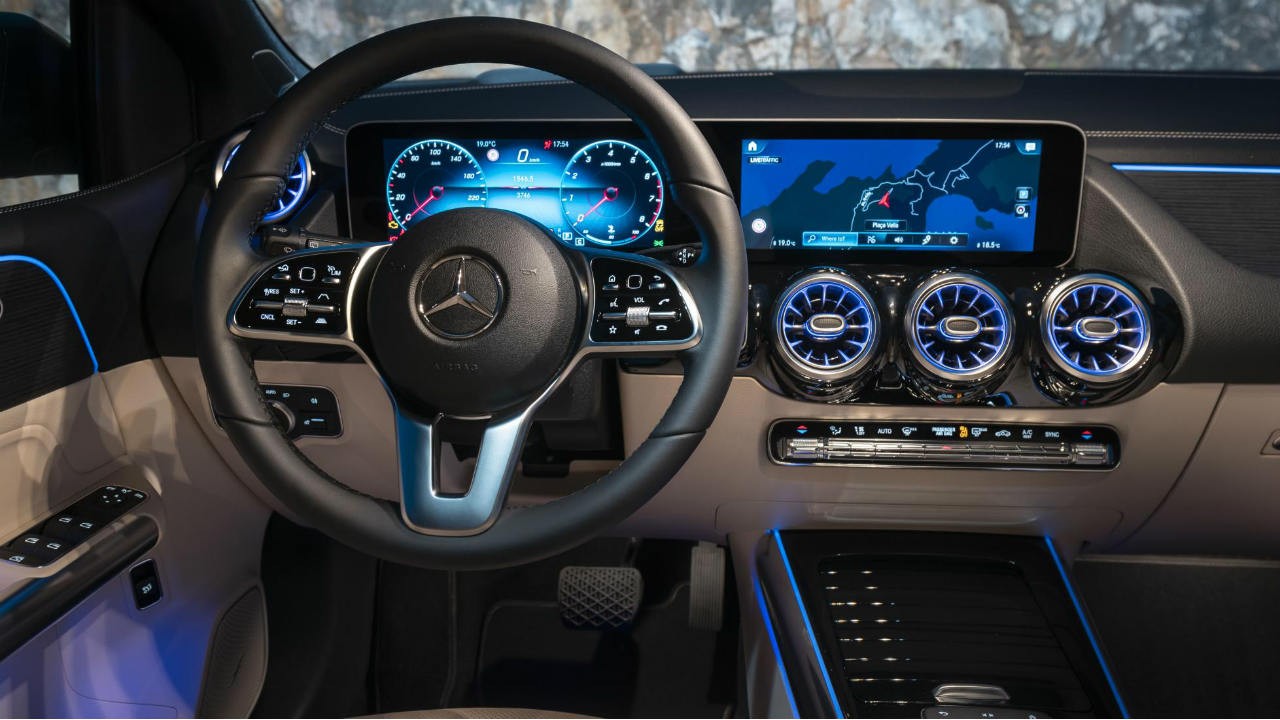 Anyway, even with the split-sliding rear seat, the B-Class wouldn't hold a candle to the Renault Scenic's flexibility for packing in all sizes and kinds of people and stuff. Swings and roundabouts. No other people carrier can get within a mile of the B-Class's plush cabin quality and oooooh-smart gadgets.
Every version gets two high-res seven-inch screens with connected navigation. That also includes Mercedes cloud-based voice activation. It's supposed to understand natural language, and learn your behaviour, suggesting navigation destinations or radio stations according to your regular habits. It doesn't work very well for us at Top Gear, but then we don't have regular habits. We swap cars among test drivers, and anyway it's our job to try to fool and upset cars so we find out how they cope. Bigger screens with more layout choices come with the upper specs. But they can be distracting. Even if you settle on a layout, it's too easy to wipe one of the touchpads and accidentally alter the whole display.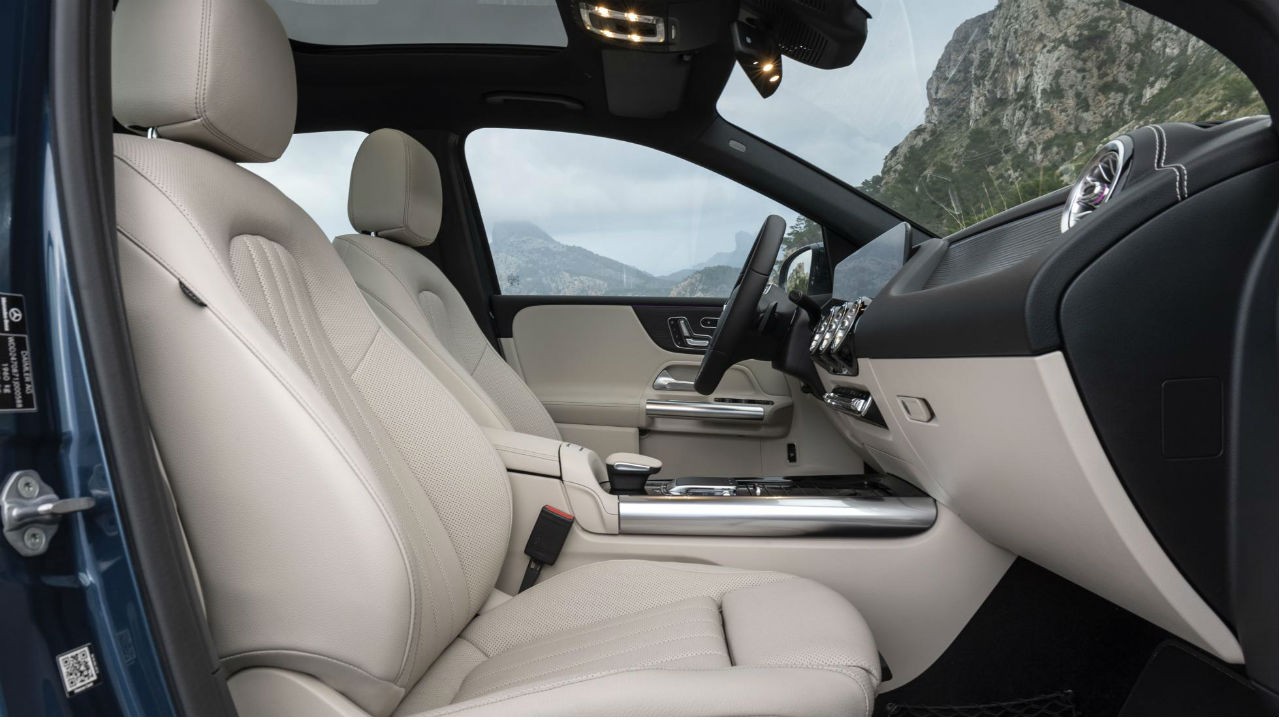 Verdict
It's really just a tall hatch. If you need that, go ahead. But it's not very versatile; not a true MPV. Beyond that, all the usual small Mercedes characteristics apply. Performance is very limited until you climb quite some way up the range of engines, and the handling is dull. But it's safe, comfortable and feels like a quality item. And you pay for that. A proper Mercedes.
Rating
: 6/10