You are here
Review: Land Rover Discovery Sport (Petrol)
What's new?
The Discovery Sport isn't new but it now gets a petrol engine option. The unit is from the Ingenium family – similar to what was introduced earlier in the Velar (with more power). Earlier this May, Land Rover announced the availability of this new engine in its entry-level SUV, the Discovery Sport and entry-level Range Rover brand, Evoque. It's a 1997cc, four-cylinder unit with 237bhp of peak power and 340Nm of maximum torque. This is mated to a nine-speed automatic gearbox and you also get Land Rover's 4x4 system with pre-programmed off-road modes.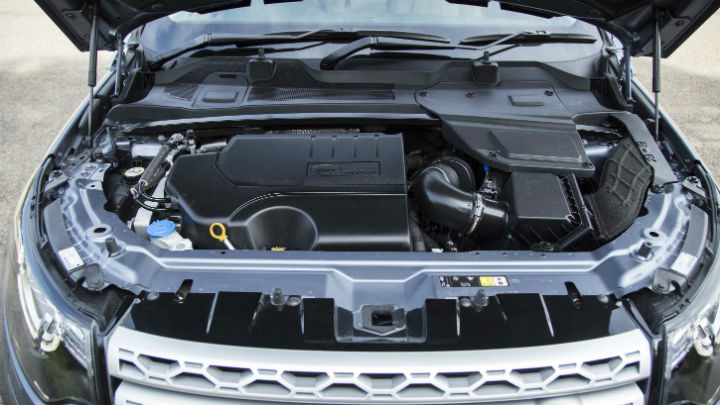 With diesel falling out of favour with the authorities due to "environmental" issues, there has been a renewed interest in petrol engines. SUVs and petrol engines have never been considered traditional partners unless when it comes to niche, specially-made performance SUVs. Nevertheless, the Discover Sport is as rugged and conventional as sports utility vehicles get. Still, Land Rover deemed it only logical to offer the petrol option considering there might be some takers.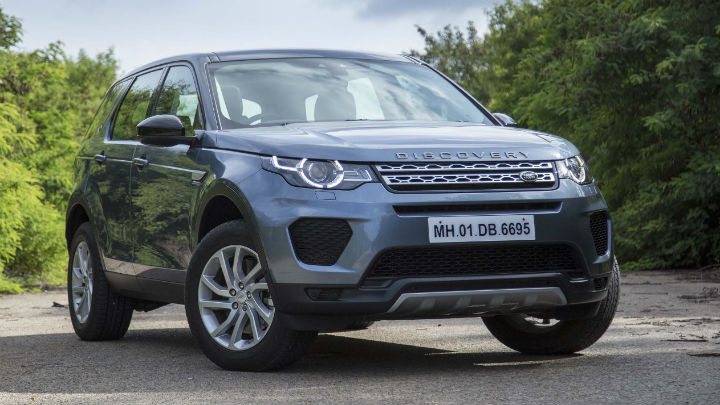 While the Discovery Sport is assembled in India, this new engine has been designed and developed at the company's engine manufacturing centre at Wolverhampton, UK. Land Rover has renewed its focus on 'cleaner' petrol engines in a bid to reduce vehicle emissions. Internationally, the Discovery Sport is also available with a 285bhp petrol Ingenium engine but that isn't offered in India, yet.

What's it like on the road?
A 2.0-litre petrol in a two-tonne SUV might sound a bit iffy but this one doesn't disappoint. The unit may not be the smoothest-sounding engine but you will notice the relatively low levels of clatter and vibration inside the cabin almost immediately. It builds revs easily and the torque comes in early. Despite its size and weight, the Discovery Sport petrol can sprint with ease and you certainly – under most circumstances – will not miss the low-end grunt the diesel offers.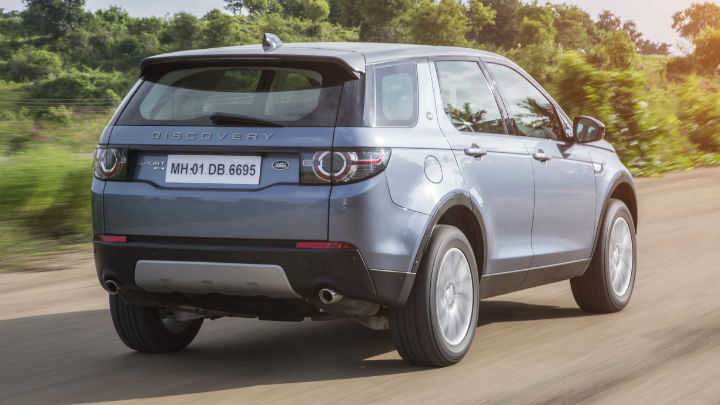 What also helps the cause immensely is the super-smooth nine-speed gearbox. More cogs mean better fuel efficiency and also the option of getting into the most appropriate slot to make the most of the engine power. The gear knob is the dial on the centre tunnel and it – as expected – rises when you switch on the vehicle. The Sport mode holds the revs longer and manages to squeeze out more power and pass it onto the wheels. Land Rover's capable 4x4 system means there is no dearth of grip under most scenarios – from seriously bad roads to super-smooth and fast corners.

While there is enough mechanical grip (ironically, it comes with rubber called Wrangler!) but then there is no missing the fact that this a full-sized SUV. Building up speed isn't an issue but use the power with restrain because once in a while, the inherent high centre of gravity will make its presence felt. Pitch and roll can be felt during quick lane changes or sudden steering inputs but the car handles it with grace and the Disco Sport will dance to your tunes rather obediently.

Layout, finish and space
The full-grown Discovery Sport comes with only a seven-seat configuration with this petrol engine. Only the base diesel comes with a five-seat configuration. While the third-row seats may be good only for kids, it folds flat onto the floor, offering over a 1,000 litres of luggage space. Plus, Land Rover has been smart enough to figure a way of offering a full-sized spare (yes you read that right) which hides under the boot unlike most of its German counterparts which have space savers eating away into precious luggage space. By the way, there are air-con vents for these seats, so Land Rover expects owners to indeed use these seats once in a while.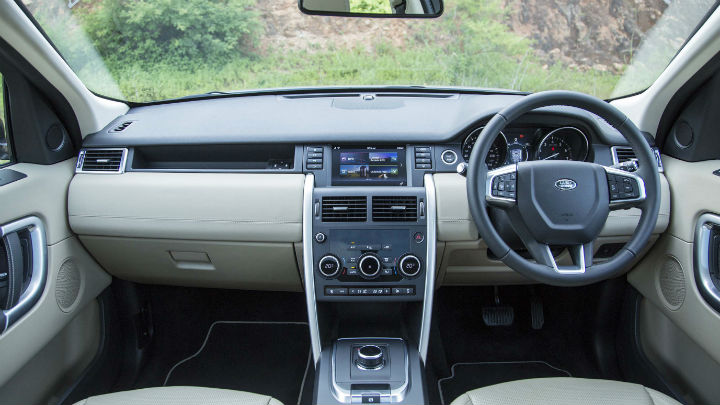 The Discovery Sport is a comfortable SUV. Space isn't a constraint and the sense of roominess is enhanced by taller, upright sitting position and a panoramic glass roof, which, by the way, you don't have to shell out extra for. It's standard fitment. The seats are plush and legroom is more than adequate if the front occupants aren't over six feet and push the seats all the way back. Even the second-row seats recline a bit – perfect for long journeys.

The Disco Sport feels well-built. Most of the switches, dials and materials used feel like they will last a lifetime. Nothing feels flimsy. The instrument cluster is a classic digital twin-pod unit with analog speedo and tachometer plus lots of vehicle info on display including a tyre-pressure monitoring display. The 10-inch touchscreen infotainment system has a simple interface and while intuitive, it looks a bit too old school. Land Rover offers its own apps for this, including navigation.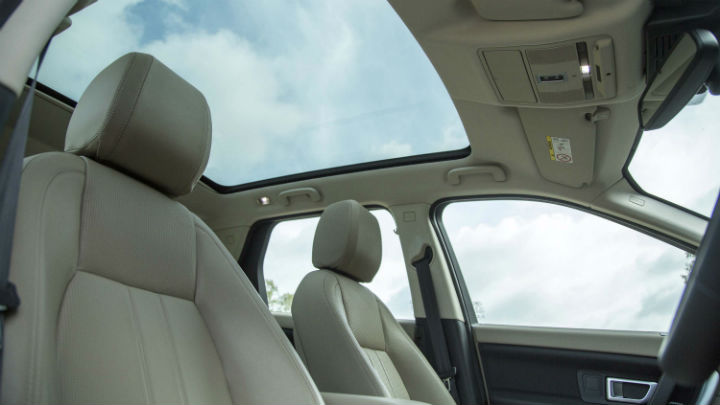 Verdict
The Discovery Sport, though an entry-level model for Land Rover, is a fine example of how you would want a full-sized SUV to be. It's unmistakably Land Rover in design, comes with heaps of off-road ability and offers lots of comfort with the added advantage of an extra row of seats. The petrol engine adds a dash of finesse to the overall 4x4 ruggedness. It's relatively quieter but doesn't bail out the driver when it comes to offering a supply of power and torque when needed. The gearbox is clever and manages to eke out the best from the engine and works well in tandem with the four-wheel drive system. Typically, ride has gotten a bit choppy and you may want to not drive it like a sedan just to keep things sane and planted inside the cabin. Land Rover claims a 0-100kph time of 7.9 seconds for this car which we have little to doubt and a 12.5kpl fuel efficiency figure under test conditions. During our test cycle, we could garner only around 10.8 on the highway and 9.9 in the city but we will update that after the standard TG fuel test cycle soon. Nevertheless, there is more to like about this motor and considering its capability, it comes across as a cleverer option too.

Specs:
1997cc, 4cyl, petrol, 237bhp, 340Nm, 9A, 4x4
0-100kph 7.9s, top speed: 204kph, 12.83kpl (claimed)
Price: Rs 50.18-53.75 lakh (ex-showroom)