You are here
Review: Renault Captur petrol
Most of you are already familiar with the Captur SUV that Renault launched last year. Based on the same platform as the hugely popular Duster, this offering has been positioned as a premium proposition by the French manufacturer. And while most agree that the exterior design is quite attractive, the carmaker has also made an attempt to liven up things in the cabin. There's a dual-tone theme along with colour inserts and on this top RXT trim, some touches of chrome, faux aluminium and some contrast stitching in places. It does improve things from the bare-bones, utilitarian cabin of the Duster but material quality still doesn't quite feel up to the mark. But the seats are comfortable up front and spacious enough at the back to seat three abreast without any undue squeezing. Legroom at the back could be better but unless you're over 6 feet tall (a minority in this country), it's not going to be a bother. The other thing to mention is how high you're seated in this car. It may not look it from the outside but once you've slid in behind the wheel, you notice just how much of a commanding view this car affords you. In our congested cities, this should, if anything, appeal to buyers as an advantage. What will not appeal to customers here is the lack of a dead pedal. There's no space next to the pedals and through long drives and short, you'd be forced to keep your left foot nestled under the clutch. Not life-changing but adds some annoyance to the driving experience.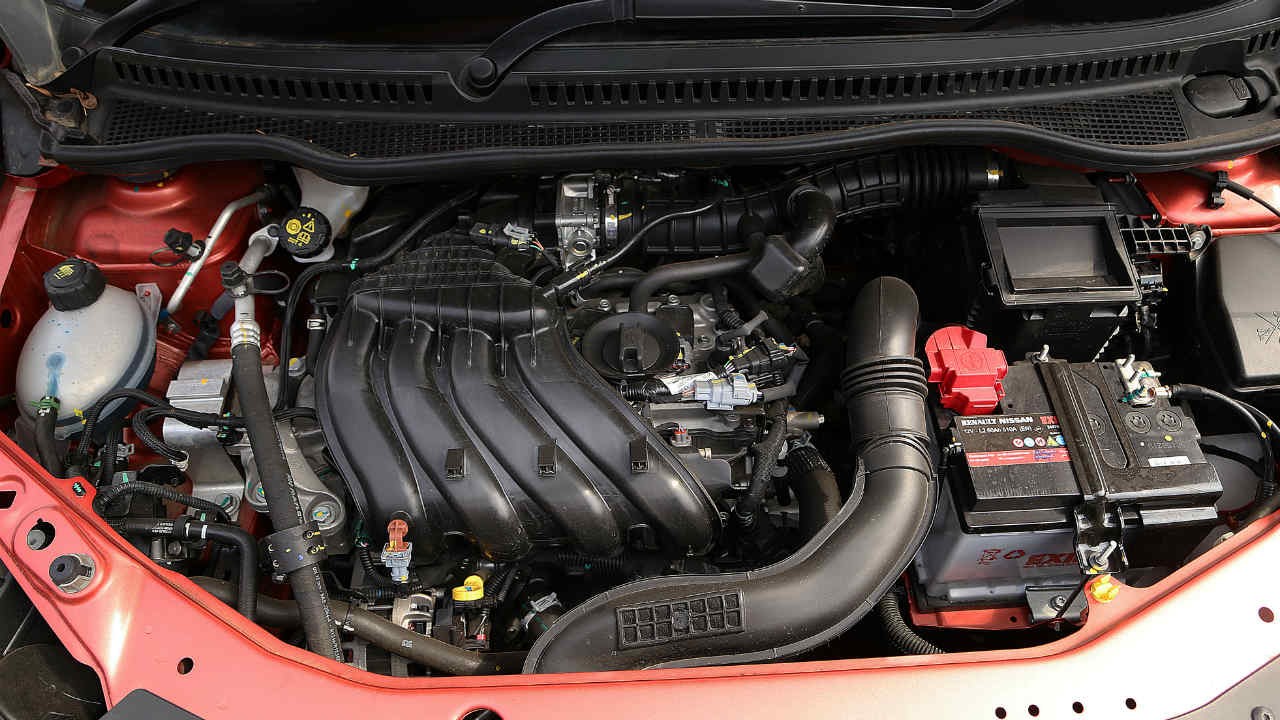 Alright, now that's stuff you're familiar with. Moving onto what's really new here – the 1.5-litre petrol engine. Well, it's not really new as it's the same 1.5-litre unit that's used in the Duster as well. It's a refined unit, delivering the 104.6bhp it makes pretty linearly although with 142Nm of torque, it obviously lacks its diesel cousin's pulling power. And that was even more obvious in our test runs. 0-100kph comes up in a leisurely 14.2 seconds, and this time, we didn't even have an AMT gearbox to blame. But you can wring this motor, it keeps going all the way to the 6000rpm mark and doesn't cut off even there, although you'd only be pushing it for effect, with a lot of sound and no more power coming in. Also, having the same platform as the Duster has its advantages such as the phenomenal ride. Handling is also pretty decent, with manageable levels of body roll around corners. It's a heavy car and you can feel the heft at all times behind the wheel. The steering is pretty communicative but not the most accurate. Braking is pretty good, even with a front discs and rear drums set up.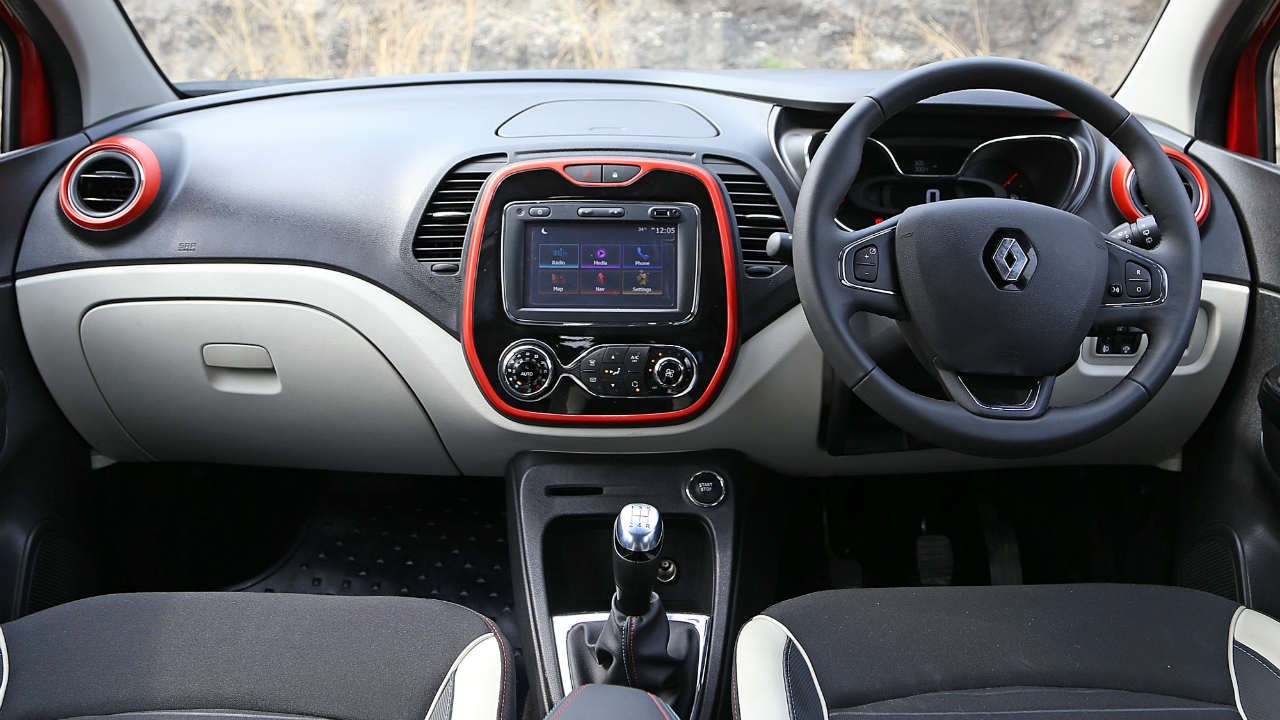 Overall, the Captur is a competent product from Renault. Those who appreciate the Duster's capabilities but would like some more style and features to go with their substance would be pretty happy with the Captur.


Rating: 7/10
Verdict: Petrol motor adds some versatility to the competent Captur