You are here
Gear Review: Royal Enfield Khardung La Jacket
This is the top-of-the-line four-season adventure jacket from Royal Enfield and is available in two colour options olive and grey. This technical jacket features large zippered mesh panels on the arms, chest for ventilation and a pair of exit vents on the back. It packs in a rain-proof liner, which can be used independently and a thermal liner, which zips under the rain liner, for all weather functionality. The heavy textile jacket is better suited for cooler weather despite the mesh panels. The mesh panels on the arms flow a fair amount of air, but the chest and exit vents aren't as effective. I could use the jacket without the liners in 15 degrees Celsius, all zipped up, and was comfortable enough.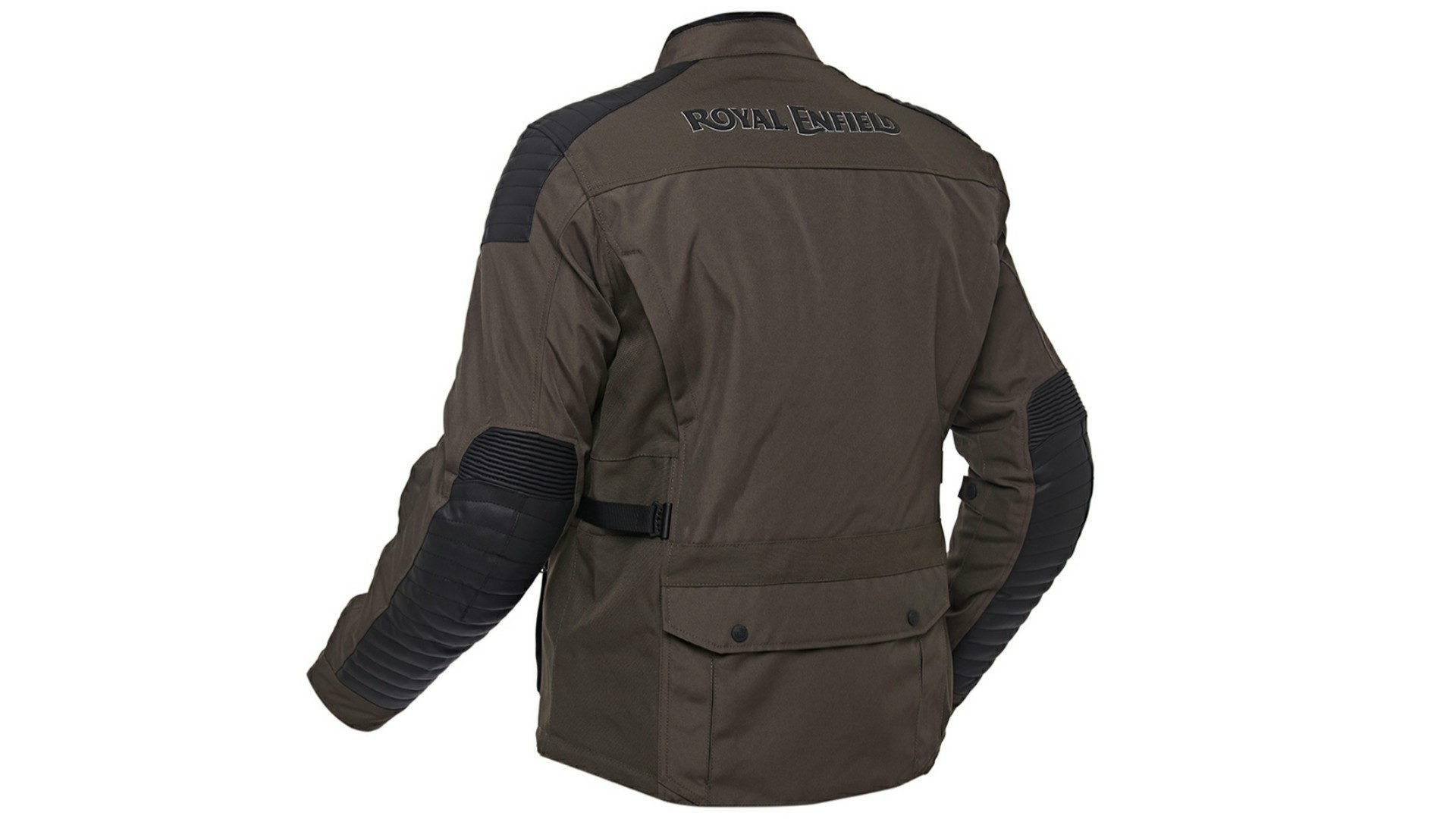 While Royal Enfield provides the jacket with CE level-1 armour, you can swap it for lighter more effective D3O armour. Amongst other things, it also saves some weight and is highly recommended. However, the back protector pocket does not fit in the D3O version properly. It also only has a piece of Velcro to keep it from slipping out, and no pocket for the back protector to be secured in – this is a problem that needs to be fixed. Apart from this the rain liners elastic cuffs make it cumbersome to use and would possibly work better with clasps for the jacket instead.


I usually use size 40 shirts and the Khardung La in M fitted me perfectly. You get adjustment tabs on the sleeves to ensure a snug fit for the armour and tabs for closure along the front and on the pockets. It makes for a lot of buttons that need to be done up before you can get going, but it sure looks cool. You get a five-position adjustment tab on the neck roll, and a hook to turn it away if you want to leave it open and not flap in your face while you ride. The chest vents sit under the chest pockets. However, if you want them open, the pockets become useless. There are, of course, plenty of other pockets to store all your stuff in, including a large cargo pocket at the back of the jacket, big enough to hold a liner or short cuff gloves.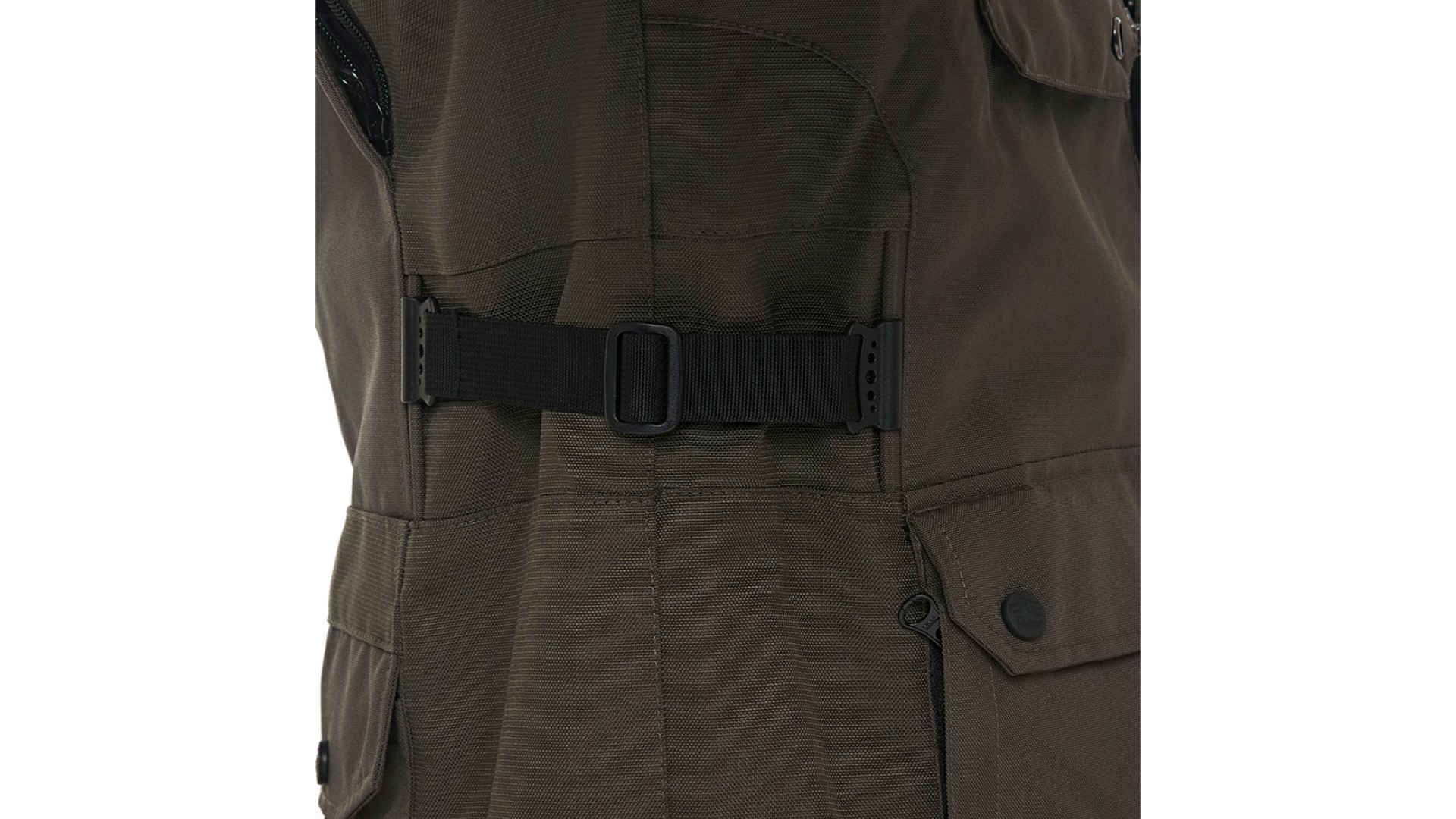 As the name suggests – Khardung La – is best used for a ride into the Himalayas, where the temperatures are ideal for this. The combination of the olive and faux-leather patches on the shoulders and elbows makes for a great looking jacket. At 14,000 it is at a bit of a premium compared to other Indian gear available in the market, but then, you get a big Royal Enfield logo on the back of it. Something you would really want, especially if that is your ride of choice.