You are here
Reviewed - Alpinestars Bogota V2 jacket and pants)
Let's face it – India is an incredibly hot country. I'm talking weather-wise, of course. And this being the case, getting touring gear to work here is tricky business. Let's take a ride into Ladakh for example. You start off in Delhi, where it is incredibly hot. Then you get into Chandigarh and on to the hills, where the temperatures drop and there's also chances of rain. And then you finally get into the great mountains where it's biting cold in the mornings, boiling hot around noon-time and then cold again in the evening. And to deal with this ridiculous up and down, you need gear that easily adapts.

This is where the Bogota V2 comes in. It is easily the most versatile touring kit that I have used. But first, the specs.

The Bogota V2 (both pants and jacket) is made of an abrasion and tear resistant main shell. The pants get an embedded Drystar waterproof membrane while the jacket gets a waterproof liner, also Drystar (which is Alpinestars' patented waterproof tech). Both also come with detachable fleece liners for added warmth. Both also get Alpinestars' Jet Ventilation System that is essentially a Velcro-ed flap that opens for additional airflow. The jacket also gets two-way zippers on the front and on the arm for even more airflow, not to mention an exhaust vent at the back. Both jacket and pants get slots for additional Nucleon armour upgrades aside from CE armour on the elbows, shoulders and knees.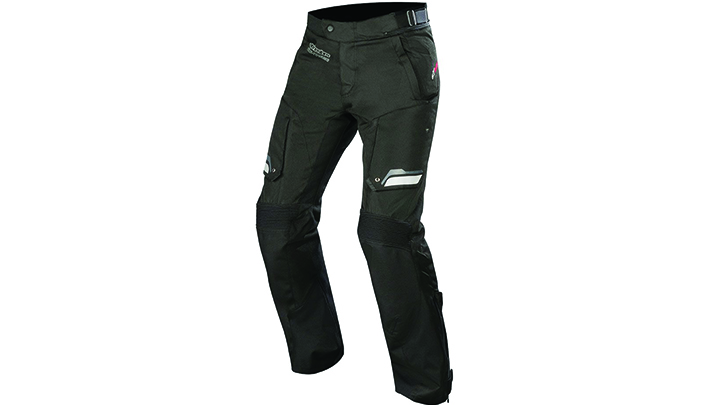 How do they work? This the most well ventilated touring gear I have ever used. There is massive amounts of airflow with all the vents and flaps open. It kept me cool even in the ridiculous summer here. The pants do get a tad warm though. But this is down to the embedded Drystar membrane more than anything else. But it isn't uncomfortable. There weren't any rains to test the waterproof-ness, so I tried them on and stood under the shower for a long while. I'm happy to report that Drystar works really well. The pants let in tiny amounts of water through the JVS though. But the jacket was 100% waterproof. I do wish the pants got removable Drystar liners though. It would've made them a tad cooler.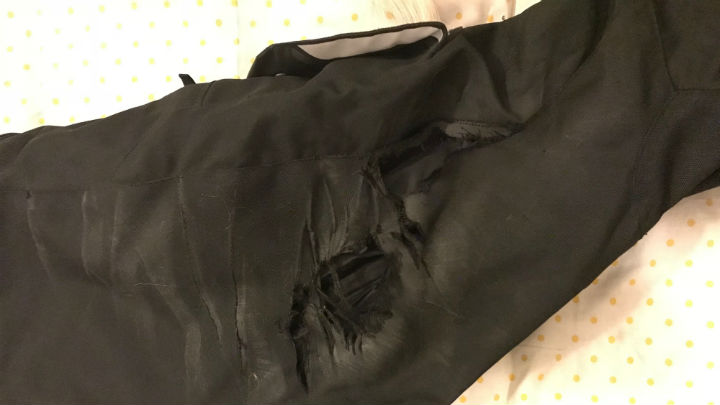 Now, the kicker. I've already crash tested the pants and they have literally saved my skin. I took a tumble off the motorcycle at around 80kph and slid down the tarmac for a 100 feet or so. The pants held up well. The fabric got worn down to the liner, but the Drystar liner did not tear. The stitching held up well and didn't detach. And most importantly, I walked away with no damage whatsoever.

So would I recommend these? 100 per cent. They fit well, they're well vented and they protect you hide very, very well. Ten on ten from me!

Jacket: Rs 18,000 (approx.)

Pants: Rs 23,000 (approx.)
Available at: www.planetdsg.com