Big Reads
The big interview: Lamborghini boss reveals all
Winkelmann leaves after 11 years. TG gets the inside line on a decade of Lambo
After 11 years as boss of Lamborghini, Stephan Winkelmann is to be replaced by ex-Ferrari team principal Stefano Domenicali. He's off to Germany to head up Audi's Quattro division.
Under his tenure (the longest for any CEO in the Volkswagen group following the departure of Winterkorn post diesel-gate crisis), Lamborghini has experienced a period of unprecedented growth and expanded into lucrative markets including China, doubling production and tripling turnover. Oh, and expanding the model line with the incoming Urus SUV set for 2017.
Advertisement - Page continues below
In addition he's delivered a decade's worth of limelight-stealing creations in the form of the Reventon, Sesto Elemento, Aventador J and Veneno. It feels appropriate then, that his parting gift to the fans and last appearance as president will be at next week's Geneva motorshow, where he will reveal the Centenario: a limited edition V12 created to celebrate the 100 years since Lamborghini's founder, Ferruccio, was born.
The handling is much more important. But not just the handling of a light and Mickey Mouse car
Few car company bosses personify their brand better than Winkelmann or have a more loyal following amongst their owners. Always immaculately tailored, approachable and deeply passionate about Lamborghini, its people and its products, there's no doubt he will be a very hard act to follow.
Following the announcement of his departure and at the end of what was clearly an emotional day for all at Lamborghini, Top Gear Editor in Chief, Charlie Turner, met with an exhausted Winkelmann in his offices at St Agata for the last time to reflect on the last 11 years.
Advertisement - Page continues below
Top Gear: Were you ready to leave Lamborghini?
Stephan Winkelmann: You know, after more than 11 years in this position, a change is likely to be expected, so it's not a surprise. I'm looking forward to the new challenge at Quattro.
TG: You leave Lamborghini in a very different place to when you arrived but what's the one thing you're most proud of?
SW: It's difficult to pick one, so I'm going to pick two. The first would be the Aventador, which was done while I was here. The second is the achievement of the third model; finally something that is giving the company a different perspective for the future.
But in big lines, we moved the perspective from a brand that was very colourful at the end of the '90s – unfocused – to a very focused one. Today we talk about Visionary, Cutting Edge, Pure.
TG: What is it that makes a Lamborghini, a Lamborghini?
SW: It's a combination of performance and design, but where performance is much more refined than it has been in the past. It's more about power-to-weight than just pure power. More than just top speed and acceleration.
Top Gear
Newsletter
Thank you for subscribing to our newsletter. Look out for your regular round-up of news, reviews and offers in your inbox.
Get all the latest news, reviews and exclusives, direct to your inbox.
The handling is also much more important. Not just the handling of a light and Mickey Mouse car, but with a weight that is going to be more and more important – a weight that in the years to come will be much more difficult to reduce.
TG: How do you respond to people who say you're engineering cars for an audience that don't have the ability to drive them… that Lamborghinis are more about jaw dropping looks than pure performance?
SW: I don't know how many of our customers are able to drive them to the extreme or test them in every sense, but we do offer a lot of driving academies to get there. We go on the racetrack with them, so there is an opportunity. And of course, we have people who are using the car because it's so beautiful. This is the first 'wow', and then when you drive it, that's the second.
What we're working on – and what I think is key – is the ease by which you feel the power, which is always more than enough, and something that has to make the people grin. It's not so much about what you can do with the cars, but what you can imagine to do with the cars.
So for us, we have to over-exceed expectations of the people, and even more importantly, it has to be a dream for everyone approaching the brand, who might never be able to possess one.
TG: It's interesting to hear you say that supercars perform for a wider audience. Is that an essential part of Lamborghini?
SW: Yes, exactly. We have the ones who buy [our cars], and the other ones… this is exactly what the fan community is all about. I look into the blogs from time to time. Though [laughs] it's not always very nice to look at them!
But it helps you to understand how big the community is in this world. On Facebook for example, Lamborghini has almost 12 million followers, and so many others on Twitter and YouTube, where we have huge following too.
Our job is to continue to have the approval and passion of all the people who don't own a Lamborghini.
TG: You're part of the VW Group, and Lamborghini can be perceived as the 'bad boy', the agent provocateur within that organisation. How important is that positioning?
SW: I think it's more than the agent provocateur. With all the processes, the laws… our one-offs were created exactly because we wanted to continue to be quick; to show that despite all the regulations, it's something we can still achieve.
TG: Looking towards the future, is it socially acceptable to have high performance V10 and V12 engines when the Group is being harshly examined as a result of the emissions crisis?
SW: Right. I speak only for Lamborghini. In the future – however big the line-up becomes – there must be a balance between the social acceptance of the company and keeping the DNA of these super sports cars. And I think Lamborghini has proven in these years that we are able to do more than just super sports cars, because the SUV, the Urus, will be delivered very soon.
So this is the first step, and the right move, and we need to do more and more to balance, let's say the social acceptance, while continuing to do the job we are doing. Not only on emissions, but also on the economical scale, because we have to buy into something less dependent on the economic crisis; a segment that's not as small as the one on the super sports cars.
Therefore, I think this is one of the biggest challenges, to create the balance where in the future, the couple of thousand super sports cars we are going to sell will be accepted from the audience point-of-view.
TG: So the Urus gives Lamborghini the lifeblood to continue?
SW: Today, we are profitable and we see ourselves as solid. But it's a solidity based on pre-requirements that are difficult to maintain over a decade, because there are the cycles of the ups and downs on the economy.
This is crucial for us, because I remember in 2009/2010, when the market dropped from one day to the other almost by 50 percent, which is not imaginable on a normal segment or in the normal car market.
TG: The Urus will clearly have a number of different powertrains, where do you – not Lamborghini – see performance powertrains going in the future?
SW: You have four big steps, and then you have some middle steps. You have naturally aspirated, you have turbo, you have plug-in, and battery electric vehicles. And then you have, I don't know, the "boosters" of this world, for lower revs on the turbo or electric hybrids.
I think it has to go hand in hand with the weight evolution of the car, and the feasibility in terms of our engineers to do something equally responsive and emotional to the engines we have today. I think that there will be a change sooner or later, but it's not easy to decide when this is going to happen.
And I think today, if you go with a BEV, on a circuit after one lap the car is done. Then you have to pause and cool down the batteries. The plug-in is too heavy in comparison to a normal car, if you want to have a range of 30 or 40 miles.
So you have a challenge: if you want to do a real super sports car you have the choice between a naturally aspirated and a turbo engine. This is so far. Only time will tell when the car or the engines are going to be ready for the next step.
TG: How long can natural aspiration be a part of Lamborghini's brand DNA?
SW: [laughs] As long as the engine is better than the others!
In the days, weeks and months to come, I think you now know we need to work on the next generations of the super sports car. We need to decide what the right engine and powertrain is for the next decade. It's not easy, because we are in an in-between phase.
Today, turbos are just better than the past
TG: Your competitors have all gone turbo. Would it be more accepted now for Lamborghini to go turbo?
SW: Today it's easier than in the past, for sure. And today, turbos are just better than the past. If you're talking about the follow-up to the Aventador or possible follow-up to the Huracan, I think that also there are the two ways to look into it.
One is maybe more traditional, the best combination possible of a traditional powertrain and innovation as a car which could be a potential follow-up to the Aventador. For the Huracan, we have to spend more time to see what is going to happen next.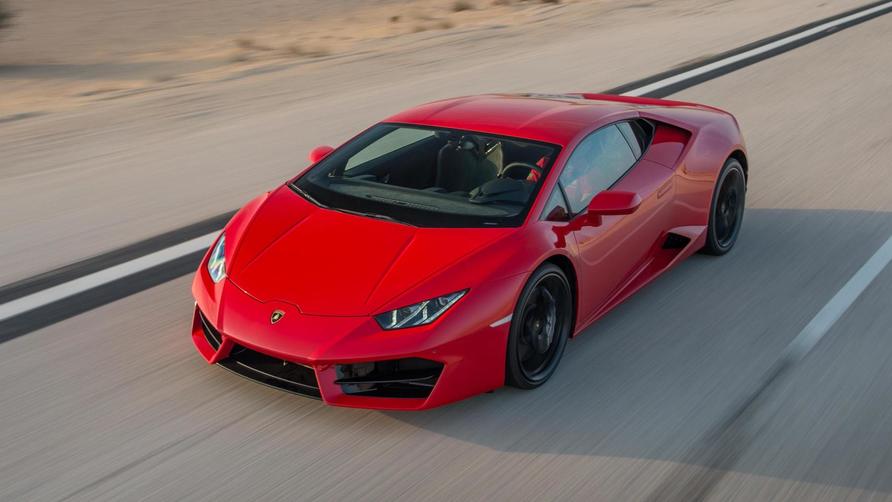 TG: So the Aventador then, in your mind, should remain naturally aspirated?
SW: It's not for me to decide anymore. But it's one of the key elements for the future of this company, how to position the hypercar of tomorrow.
TG: But by delivering different, more economic powertrains on the Urus, can you give natural aspiration another lease of life at the top end of the brand?
SW: You mean by having very low emissions on the Urus? This is what I said before, about the balance. This is all of our effort, and as I say, one of the things we discussed with the Urus is to have more than one possible engine for the first time, at least for Lamborghini, in one model.
So if we have the first engine that is a turbo, the second one could be also a plug-in hybrid for the Urus.
TG: And that in turn could give V12 hypercars some breathing space?
SW: Yes, potentially [laughs].
TG: You talked about the fantasy aspect of Lamborghini, and you've become renowned for your special projects. How did those projects start?
SW: At the beginning of 2007 we sat down together and said, 'we don't often get the opportunity to improve what we are doing'. So we pushed the designers and engineers to do something different. Also at that time there was a lack of imagination on how strong the brand is. So we started to think about doing something very unique and very specific, done by us – not decided by the customers.
The first result was the Reventon. We took it to the U.S in August 2007 and pre-sold all the cars based on a scale model. It helped us recognise the potential of the brand without knowing it at that time. We showed the real car at the Frankfurt Motor Show in 2007, and then decided to do the roadster [they built 20 coupe then 15 roadsters]. And then so on and so forth.
We proved that as Lamborghini, not only on the brand-side, but for the engineers and designers, that in spite of having just two models, we have this opportunity and the capacity.
TG: Of these special projects, which one of them would you most like to take home?
SW: The Reventon, because it was the first one we tested. Usually, to be politically correct, I always say 'the most recent one', but in this sense it's the first one we did, and after that, the Sesto Elemento. That car was really a technological demonstrator, which was to improve the power-to-weight ratio by having a normal engine with a complete body made from carbon fibre.
So it had a power-to-weight ratio almost like a motorbike.
TG: At the time there was clearly a desire in the market for a lightweight, smaller, high-performance car that didn't chase big VMAX figures, and there still is today. Is that something that interested you when you were exploring that proposal?
SW: Very much. Even at that time, it was not completely understood. As I said, we didn't build these cars for the museum or a private racetrack, but to go on public roads, and this was something which was not possible in the Sesto Elemento [because of homologation].
But even now, four or five years afterwards, we're still getting requests for the Sesto Elemento. It resulted in a lot of people approaching the brand even after all this time.
TG: Do you think in the future, there'll be a shift away from the obsession with top end figures – the max speed – and a refocussing back down to the performance from 0-100mph and more usable, accessible performance?
SW: This is exactly what we are thinking about when we speak about a possible second super sports car. We are looking into opportunities for a car that's very light. But we don't have many new opportunities, so we have to think twice before we put the money down.
TG: You mean second super sports car below the Huracán?
SW: No. If we have two super sports cars in the future, the second could be a stripped down car, and very much the idea of what the super sports car was 40 or 50 years ago, because there was less weight to homologate.
Hybridization is even more difficult on a car like that, because then the weight really matters – you cannot hide it, you cannot escape from things like this. So you also have to see how the technology in terms of batteries is going to be, but what we know is that the weight will not drop drastically.
TG: What about the wider automotive world?
SW: The challenges in general are sustainability, connectivity and autonomous driving. These are the three major things that are outside the straight super sports car business. I think there is a big issue about connectivity, so how to make this a business case is one of the biggest challenges we have in front of us.
And autonomous driving is something that is reducing on one side the car to people who want them, no? It's very interesting, but far away from this, what I see is something that is assisting, not autonomous driving.
TG: But autonomous driving becomes what we do in the week, which gives lifeblood to the super sports car we enjoy on the weekend, surely?
SW: Exactly. It gives the opportunity to differentiate yourself even more from a normal car business. Nobody knows how fast autonomous driving will take on. I don't see it happening anytime soon.
It also has to be a big combination between what the car industry is able to do, and what cities and all the governments are able to invest in. You will need a lot of points that need to be installed to have an infrastructure that enables you to travel in safety.
Assisted driving is, I think, much more important, because there are a lot of brands in between which are still very much pushing the fact that they want the people to like the cars, because this is one of the key elements of the brands.
TG: Do you realistically think Apple and Google will be able to deliver a car?
SW: [laughs] I think so, yes. The car business is complex, and one of the most complex, but I think that they will be able to do something. If they are as proficient as they are with everything else, they will understand and act accordingly.
TG: Is there a piece of technology fundamental to the future of the super sports car?
SW: Frankly speaking, I think the mission of a super sports car will not change. The mission of the super sports car means that you want to have an experience that is beyond your imagination when you're not in the car. And this has to be promised and promised and promised again over the generations of the cars that are going to come.
How to achieve that performance, how to continue to have technical innovation in these cars will be the trigger to continue to be on the top of this game, because a lot of companies are investing a hell of a money in these type of cars.
TG: When you look at your competitors, are there any products you admire?
SW: I will not tell you!
TG: In eleven years at the company you've met a huge number of your customers, can you tell us what a typical Lamborghini owner is like?
SW: It seems very superficial, but it's really male. Usually, they're all self-made men – ranging from those in the 20s right up to men in their 70s. They're very proud of their product, and they have no fear to be seen in a car like this.
And when I speak to them, I feel that they buy into a world, not only into a product. So it's also a lifestyle, an idea they see behind that. And they enjoy the car as something that is rewarding them for the hard work they're doing, or a dream that came true after, say, saving for 20 years.
The pride of the people is something incredible. They are so close to the brand that they love it and feel one with Lamborghini
TG: What, in your 11 years, haven't you achieved that you would have liked to have delivered?
SW: Well, I would have loved to have the third model very much in advance. When I stepped up in 2005, the team was willing to have a third model, so the idea was already existed.
But I will not tell you all the things which went wrong, because the more you do, the more mistakes you make, I'm sure about that. What blocked us was the 2009/2010 crisis, which made us rethink everything. It took everybody by surprise. We suffered a lot at that time, a lot.
For the most part, I think, we touched every vital point of a brand.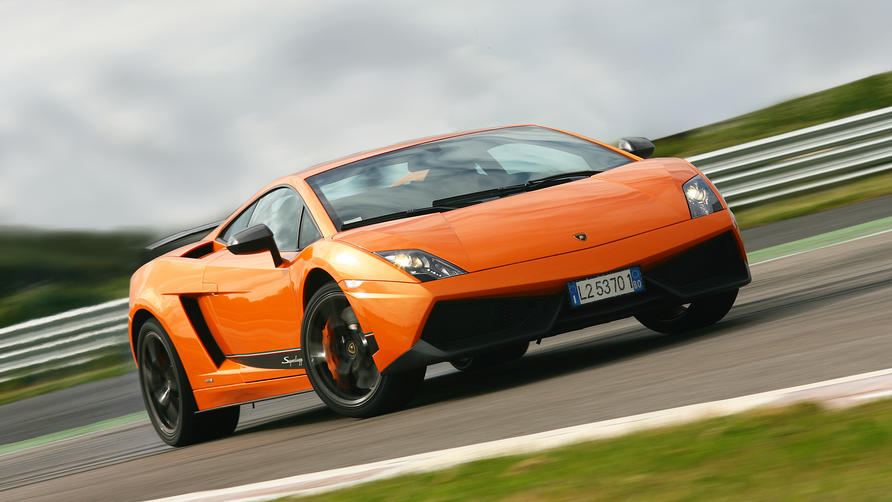 TG: Are you sorry you didn't get to see the Urus project to completion having worked on it for so long?
SW: Let's put it this way. The Urus is something we were dreaming about since 2011, and in 2012 we showed it in Beijing at the motor show. So to have it right now would have been fantastic, for sure.
TG: What will you miss about Lamborghini the most?
SW: The people. The pride of the people is something incredible. They are so close to the brand that they love it and feel one with Lamborghini, and this is going through all the levels. The fact that I could serve this company for 11 years with people who have this mindset is really something.
TG: If you had to take any one car from Lamborghini's history with you, what would you drive out of the factory gates?
SW: Aventador. It's the one I followed from the first day, and it's my first one.
TG: How do you think Ferrucio would view the company today? Would he recognise it?
SW: I hope so. I think he would be proud, because at the end of the day, I think we kept his name alive. He is the iconic man who is now a reference in the idea of how to be eccentric, be able to put ideas into reality, a man who was very emotional, and very practical.
I think he'd see that this brand is much bigger than what he saw in his whole lifetime, so I think that would make him proud.
TG: Would you ever like see Lamborghini back in Formula One?
SW: Today, no. And also, let's be honest, our journey in Formula One was not a big one. I think that our DNA, our destiny in motorsport is a bit different than Formula One. I think that today, the GT sports cars – which are matching perfectly with the design of the cars – are a good accelerator for what is happening in the brand.
TG: No one is ever supposed to give advice to their successor, but what would you say to yours?
SW: To Stefano Domenicali? I don't think he needs advice. He's an experienced man in the automotive business. I think he's going to be well appreciated here, and he's going to do a good job.
TG: What do you do when you're not thinking about Lamborghinis? Do you actually have any downtime?
SW: Yes, the work-life balance is out of balance, but yes, I love reading. In the last month I had not so much time to do it, because I also need to have a clear mind, but I love to do sports, and one of the things I appreciate the most is my son. It's clear, my son is the most important thing in my life. Other than that, I need to have some time with my friends, who help me to get other things into my mind, wherever this is.
TG: Finally, you've won the highest honour you can win from the Italian government as a captain of industry, so do you regard yourself as an honorary Italian now?
SW: I see myself more as an Italian than as a German, because I live here.
TG: Thank you for your time Stephan, and good luck.
SW: My pleasure.
As I turn the recorder off it's clear that this has been a gruelling day for Winkelmann and all at Lamborghini, and there's a genuine and palpable sense of sadness throughout St Agata. Following the morning's announcement he'd addressed the whole workforce to thank them for their support, their loyalty and their creativity and it's a testament to the man that it took him an hour to get back to his office because everyone wanted to thank him personally and say goodbye.
It's clear that Stephan will not be an easy act to follow. In Domenicali, Lamborghini has a hugely capable, focussed and likeable new leader, but a century after Ferruccio's birth as Winkelmann leaves the factory and heads back to Germany, his decade of leadership has had a profound and lasting effect on the company's history, its people, its products and its future. He will be sorely missed.