Engineering student gets a taste of the big, wide world of Formula One...
My name is Marcello D'Aprile. I am a 21-year old mechanical engineering student in my second year at Imperial College, London, and I have always been fascinated by how engines work.
In truth, not just engines. Anything mechanical; a whole car – the suspension, the electrics, everything. And even though I'm studying the subject, it still blows my mind when I stop to think about how everything that goes into making a car move actually works. All those hundreds of different parts: the timing; the precision; the sheer mechanical process.
But, of course, I'm not exactly unique. The primary reason that the car has advanced the way it has over the past 100 years is because there have been hundreds – thousands – of people with the same fascination as me, and these are the people who inspired me to study engineering. 
So, when I discovered that Top Gear and Castrol - an Official Partner of the Renault Sport Formula One Team - were looking for someone just like me to take a look behind the garage door of the Renault Sport team, I jumped at the chance. I've followed F1 since I was a boy. What would you expect? I'm Italian. And in true Italian style, I said yes first and asked what was actually involved later; little did I know that I would be coming face-to-face with one of the engineering legends of the sport.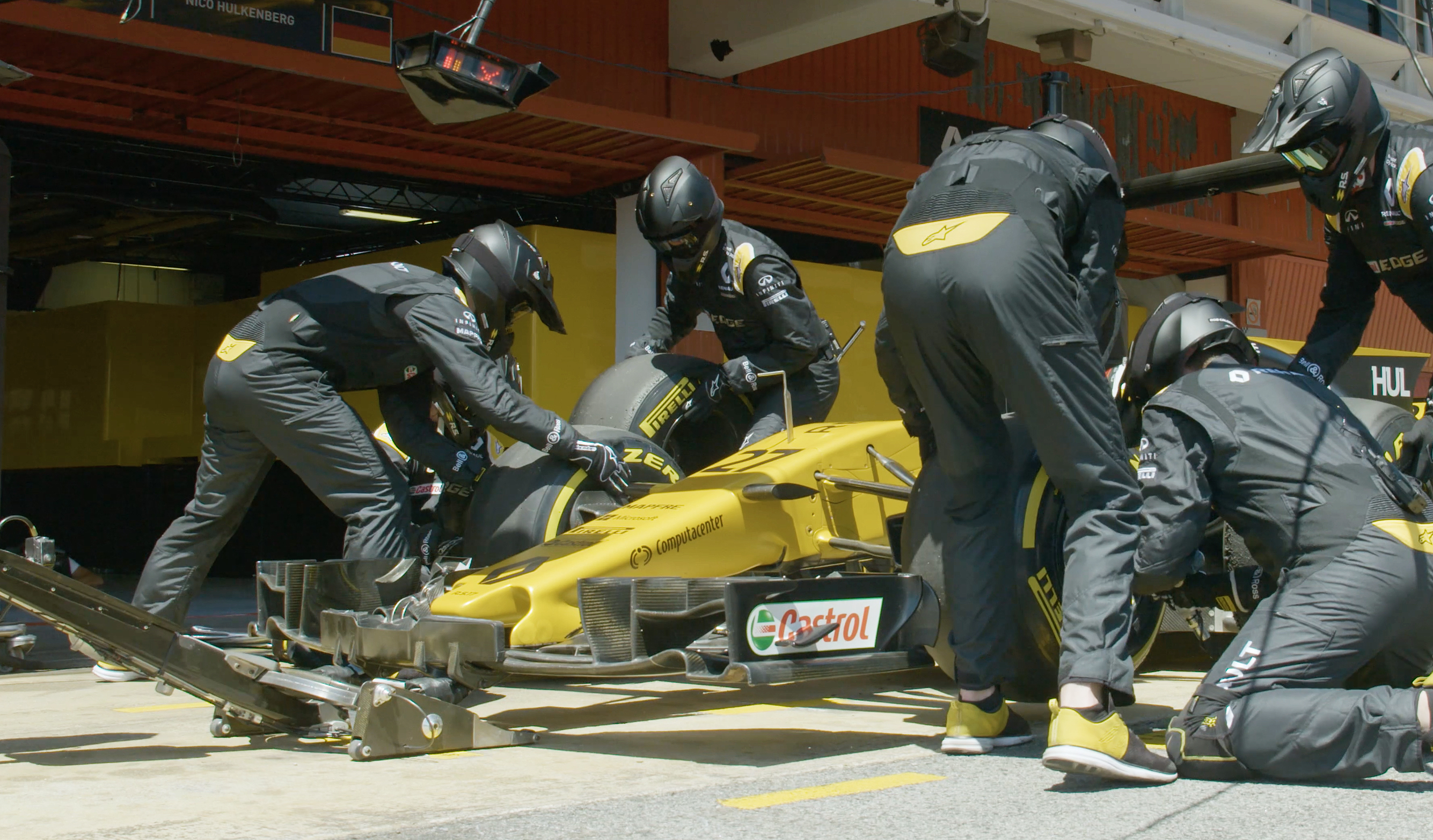 Bob Bell is Chief Technical Officer at RenaultSport Racing, one of only three, pure factory teams on the Formula One grid. The French car manufacturer has only been back in the sport – as an official works team – since the start of last season, but won its first Grand Prix back in 1979. Most recently, the team took back-to-back Drivers' and Constructors World Titles in 2005 and 2006. And guess who was Technical Director of the team 12 years ago, guiding Fernando Alonso to his two world titles…
What I already knew about Bob was that he was born in Belfast, has a doctorate in Aeornautical Engineering and began his Formula One career with McLaren. But what I really wanted to know was what I might have to do if I wanted to work for someone like him.
Given your incredible breadth of experience and success in the sport, what do you look for when you're hiring technical staff, from Senior Engineers through to test team mechanics?
Well, some of the requirements are the obvious things: what qualifications does a candidate have; where did he or she study; that type of thing. But there is more to it than that. Formula One is a sport – and a business – that relies on team performance. The two drivers racing our cars are the individuals that the fans see and know about, but behind them literally hundreds of people work to put them on the grid. It's vital that these people get on! So personality; temperament; attitude – these are all important considerations, too.
As you know, Castrol arranged for me to come and visit you today: can you tell me – from your point of view – what a technical partnership such as the one you have with Castrol provides to the Renault Sport Formula One team?
Very easily. It's a widely-known fact that Formula One is the premier level of racing in the world. In terms of performance, technology, research, general automotive development – all of this – it is beyond anything else. Everything we do is in pursuit of winning and the difference between success and failure can be so small. A few millimetres of misjudgment on the fabrication of a component or a driver's line through a corner translate into fractions of a second lost. And that can mean qualifying 13th, rather than 5th. Or finishing outside of the points, rather than on the podium. Those are the margins. So in everything we do, we need to strive for the very best and that includes our choice of technical partners who do the things we don't do ourselves – like developing fuel and lubricants. BP Castrol are world-renowned experts in their field with a history of success at this level of motorsport. Without their input, we don't get the most out of our engine. It's as simple as that.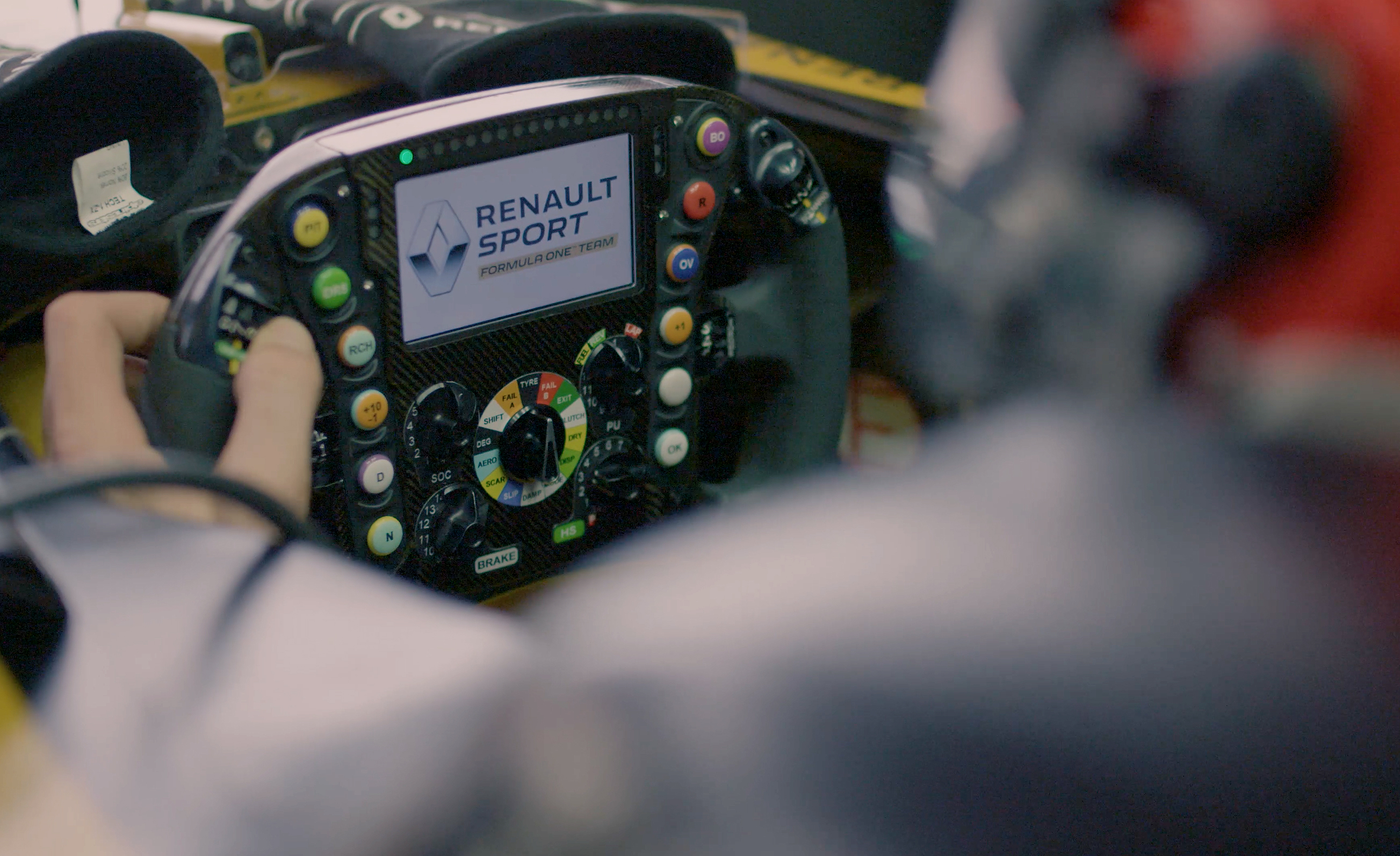 So this is how I started what is now, officially, the most memorable week of my life so far. On Monday I spent the day with the factory Renault Sport Formula One team and got to interview a member of the sport's engineering aristocracy. This weekend, I get to hang out with the team for three days at the British Grand Prix. But I'm not just going to be sat in a grandstand. Castrol have asked me to keep an eye on how RenaultSport Formula One Team get on across the three days and upload my own stories and pictures from my first ever British Grand Prix.
Follow Marcello's weekend blog posts: