Retro
From the archives: Corvette Callaway C16 Speedster
Inside every Corvette there's a mad C16 Speedster trying to get out. All it takes is a few blasts from the Callaway mind ray
Pulling up at the stop sign, I can hear someone shouting at me. "Dude. Hey dude. Over here man." I turn to my left and see a big guy in a 300C, daytime rap radio station blaring, leaning across and waving his cellphone camera at me. "Oh man! What is that ride? That is sick, man. Sick. Dude, speak to me!" I would tell him, but I can't as I'm wearing a full-face helmet and don't really want to get into a conversation. Plus the lights have just changed to green, so I settle for just a nod, then leave him at the junction frantically stabbing at his cellphone as I disappear into the distance in this road-going UFO. "Dude. Dude! Wait up..."
This kind of scene is normal when you're driving the Callaway C16 speedster, the latest and possibly greatest of Reeves Callaway's corvette-based creations. While the world goes wild for the new supercharged Corvette ZR1, Reeves Callaway is wondering what all the fuss is about. He's been building eye-popping 200mph+ supercharged Corvettes for years.
Advertisement - Page continues below
Starting back in the early Eighties, Reeves and his crew at Callaway Engineering have been force-feeding, re-engineering and rebodying General's performance car with ever greater effect. Done more as adverts for the firm's engineering abilities than for pure kicks, the cars have set some landmark performance figures that have only just been beaten – and not by much – by the likes of the Shelby SSC.
Images: Andrew Yeadon
This feature was first published in Issue 175 of Top Gear magazine (2008)
Advertisement - Page continues below
The most outrageous of these creations, which was driven on public roads to and from the test to prove its docility, was called, simply, Sledgehammer. Building on a 231mph run achieved in an earlier project car called Top Gun, Sledgehammer was a twin-turbo 898bhp machine that hit 254.76mph – more than 100mph faster than a standard Corvette – at the Transportation Research Center in Ohio on 26 October, 1988.
If you compare that power output with the marginally slower Veyron, every one of which Bugatti claims has 'at least' 1,001bhp, it's clear that there was some pretty special aerodynamics going on to allow the less powerful Sledgehammer to reach a higher top speed. This know-how, which was christened the aerobody, was supplied by designer Paul Deutschman.
Callaway and Deutschman have been working together ever since. Likewise, Callaway has stuck with GM since their first project together. He was working on the Alfa Romeo Callaway twin turbo GTV-6 when his work was spotted and, even though he's produced special Camaros, Aston Martins, Mazdas, Holdens and even Range Rovers since then, the Chevrolet Corvette has been the main focus of his own-brand Callaway cars ever since.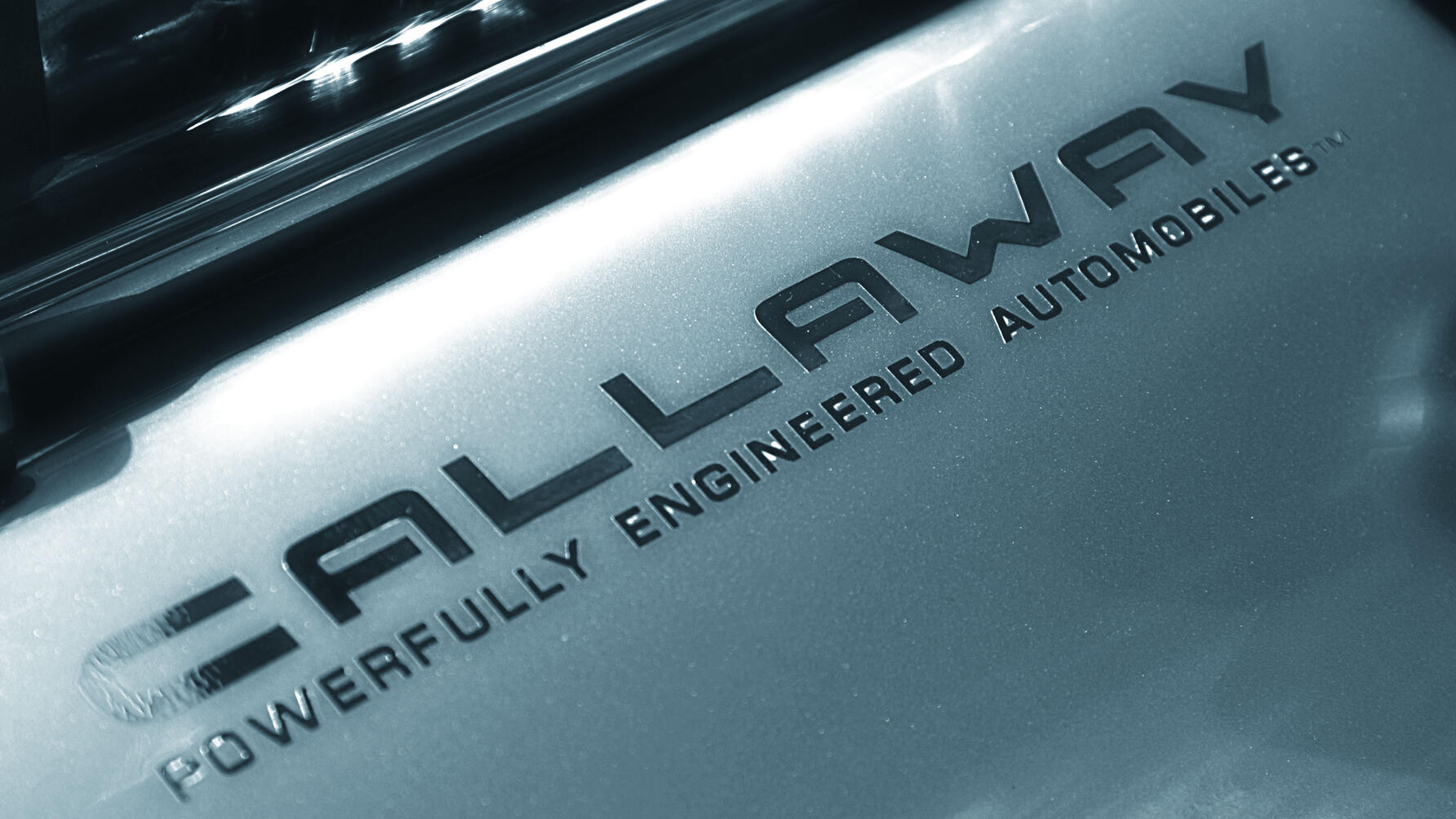 Hitting fast forward through Callaway Corvette history, we arrive in the present day where there are two different types of Callaway car. There's the C15 FIA Corvette race car, which just won the 2007 manufacturer GT3 championship, and there's the road-going C16 range which comprises the coupe, the convertible, and the otherworldly speedster you see here.
First thing to make clear is that the C16 doesn't mean the car has a 16-cylinder engine – even though Reeves has built one of those – just that it's the 16th project car the company has undertaken. Second thing is, as far as I can see, the 2007 C16's drivetrain isn't just a bit like the 2009 ZR1's – it's almost identical.
Both cars have a 6.2-litre supercharged V8 banging out around 650bhp and 585lb ft, plus beefed-up clutches. and both have bona fide 200mph+ top speeds. But then, as Callaway is the exclusive supplier of supercharger packages for the Corvette, perhaps that shouldn't be such a surprise.
The ZR1 does have a couple of trick features that are missing from the C16 – that push-button adjustable ride, the carbon fibre roof and the window in the bonnet. But a fully loaded C16 has more than a couple of features that set it apart from the new king Corvette, too.
Apart from the featherlight magnesium and carbon-fibre rims, the Stoptech/Callaway carbon ceramic brakes and the race-sorted Eibach suspension – all items you can buy from the C16 á la carte menu – the really stand-out features, the bits that really make this $170,000 car special, are the C16 bodyshell and interior.
Top Gear
Newsletter
Thank you for subscribing to our newsletter. Look out for your regular round-up of news, reviews and offers in your inbox.
Get all the latest news, reviews and exclusives, direct to your inbox.
Catch the speedster at the right angle and there are some classic Ferrari cues mixed in there with the base Corvette's lines. The car is lower and sleeker – and more aerodynamic – than stock. There's a pronounced bulge in the bonnet, making the car seem pleased to see you. And two of the four round rear stop lights have been removed and smoothed over to get the signature C16 rear view.
Only three of the donor car's bodypanels remain unchanged during the process of turning a stock Corvette into a Callaway C16: the roof, the rear deck and the side mirrors. All the rest is new. These bits are made out of glass fibre rather than carbon fibre, Reeves says, as, apart from the huge price hike of making the bodyshell out of the black stuff, they worked out it would only save 40lb and would be a pig to paint.
Still, trouble or not, it didn't stop them making the roofless speedster's shell out of the super-strong weave. It's the firm's flagship car, so it has to showcase as many of its talents as possible. And as carbon fibre is one of Callaway's specialities (one of its key customers is Audi, which uses the firm for all the tricky small carbon fibre components on the R8) it made sense to do it that way.
The design is smoothly reductive and has echoes of Zagato Aston Martins and Pininfarina Ferraris. It looks timeless – it could be a classic from 40 years ago or the brand new car it really is. Plus there's very little detail that'll date, so it could retain this no-age freshness for decades.
The two fly screens are a nice touch, even if they do little to deflect the air, as are the two bespoke carbon fibre $10,000 helmets that sit under the humps behind the two bucket seats. You'll need them if you're planning any serious journey, unless you like being sprayed by 200mph gravel and flies.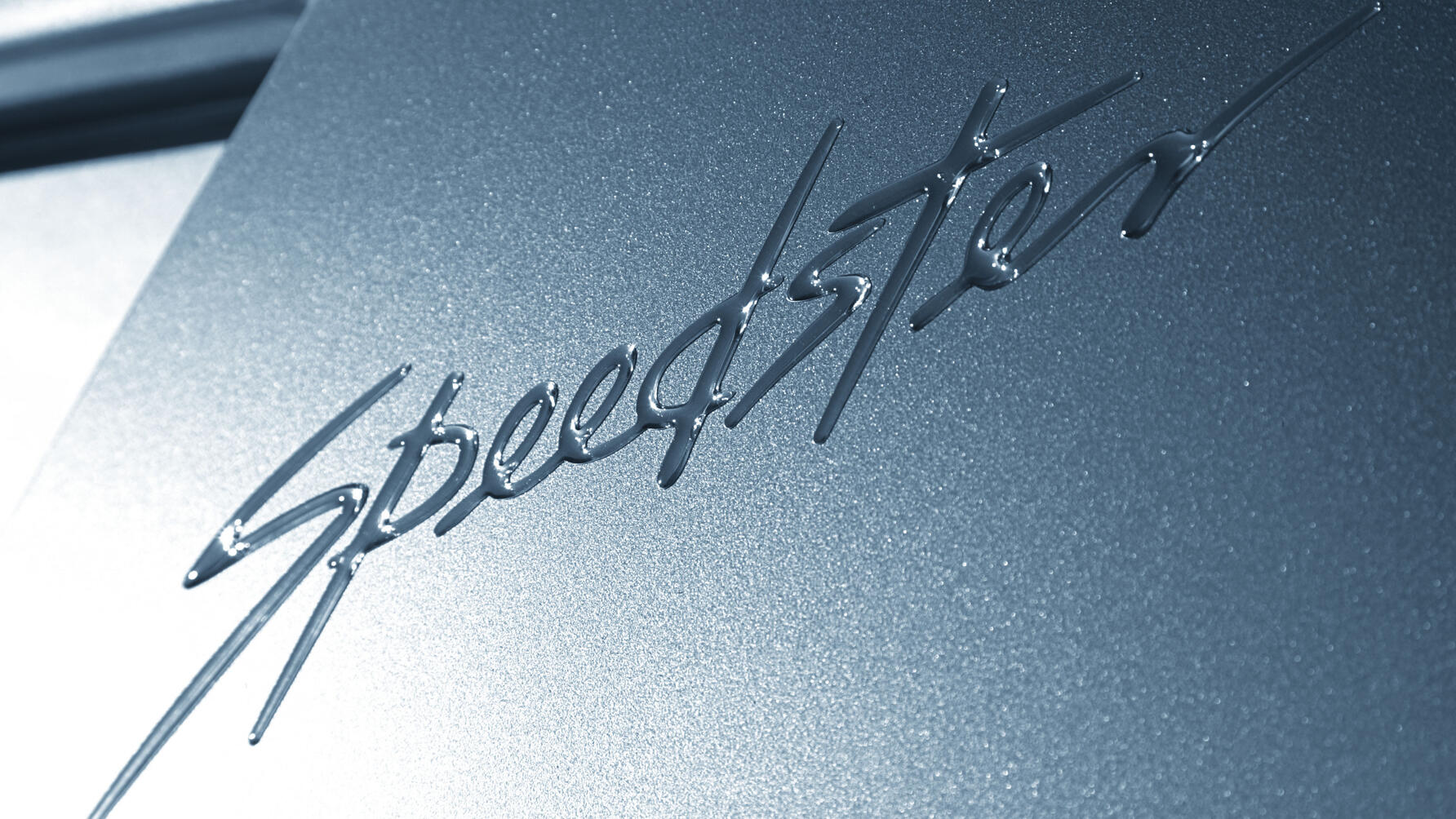 The interior, a real Corvette weakness – one which really shows how GM can build such a high performance car for next to no money (the 170mph+ base car is still less than $50,000) – also gets a thorough going-over in the C16. or rather, they don't go over it, they throw away the original and install your choice of new, lovingly leather-wrapped surfaces on everything you can see, touch or sit on. All of the interior work is done.
Which is a similar pattern of thought to the one you have when you get behind the wheel of the speedster. There are no loose wires or dodgy switches here. everything is tight, wrinkle-free and positive. All the switchgear is standard Corvette apart from the sat nav screen which, in Germany, and you'd be hard pressed to find better anywhere in the world via a couple of rear facing cameras, doubles as the rear-view mirror.
As this, number 001, had already been sold for the full asking price of $305,000, we had to keep our mileage, and speed, down. But we didn't in the C16 coupe Reeves loaned us earlier that day, to get a feel for the mechanical side of the car, and which felt about as subtle as a punch in the face. If the ZR1 is as good as this, I'll be surprised.
It's not unruly or difficult at normal road speeds, far from it, but hit the throttle hard and it will reel in winding canyon roads supercar fast with a speed and a surety that you don't get unless you pay the big bucks for a Ferrari or Lamborghini. Because you can feel so well how the C16's handling, you can use more of the always-on supercharged power and get yourself into – and thankfully out of – some interesting powerslides.
The standard Corvette's predictability is still there, but there's an added layer of confidence and capability in the C16 that's flattering to the driver and, to be honest, often terrifying for their passenger. Expect to get more than one bruised rib or slapped cheek if you take a nervous passenger for a quick ride in this car.
What you'll also get as standard in the Callaway speedster is more attention than a celebrity in rehab. If you like people calling you dude and taking your picture on their phones, fine. If you don't, well, just do what I did. Put your foot down hard and leave them guessing.