Where's the track? What's the fastest car? What on earth is Hammerhead? Answers here
Since 2003, our Highly Top Secret And Incredibly Difficult To Find Top Gear Test Track based just off the A281 in Surrey at Dunsfold Aerodrome, has played host to all manner of glamorous metal over the years. And the odd Vauxhall here and there.
Sited on a former Royal Canadian Air Force base and later used by British Aerospace as a test facility, Top Gear telly called in Lotus to help devise a fiendishly tricky circuit. Something that would act as a great leveller: horsepower and 0-62mph times no longer mattered.
In our pursuit of track excellence, we deployed the most sophisticated technology available at our disposal: litres of white paint, stacks of old tyres, even some bright orange cones. No expense was spared.
The result was the ultimate test of a car's character. And we put many tests around the circuit…
Crooner's Curve: A right-hand kink, barely even a proper bend, named after The Stig's easy listening compilations.
Wilson's Corner: Be careful of the small bump on the way in, definitely put in by design and not a result of neglect. Next.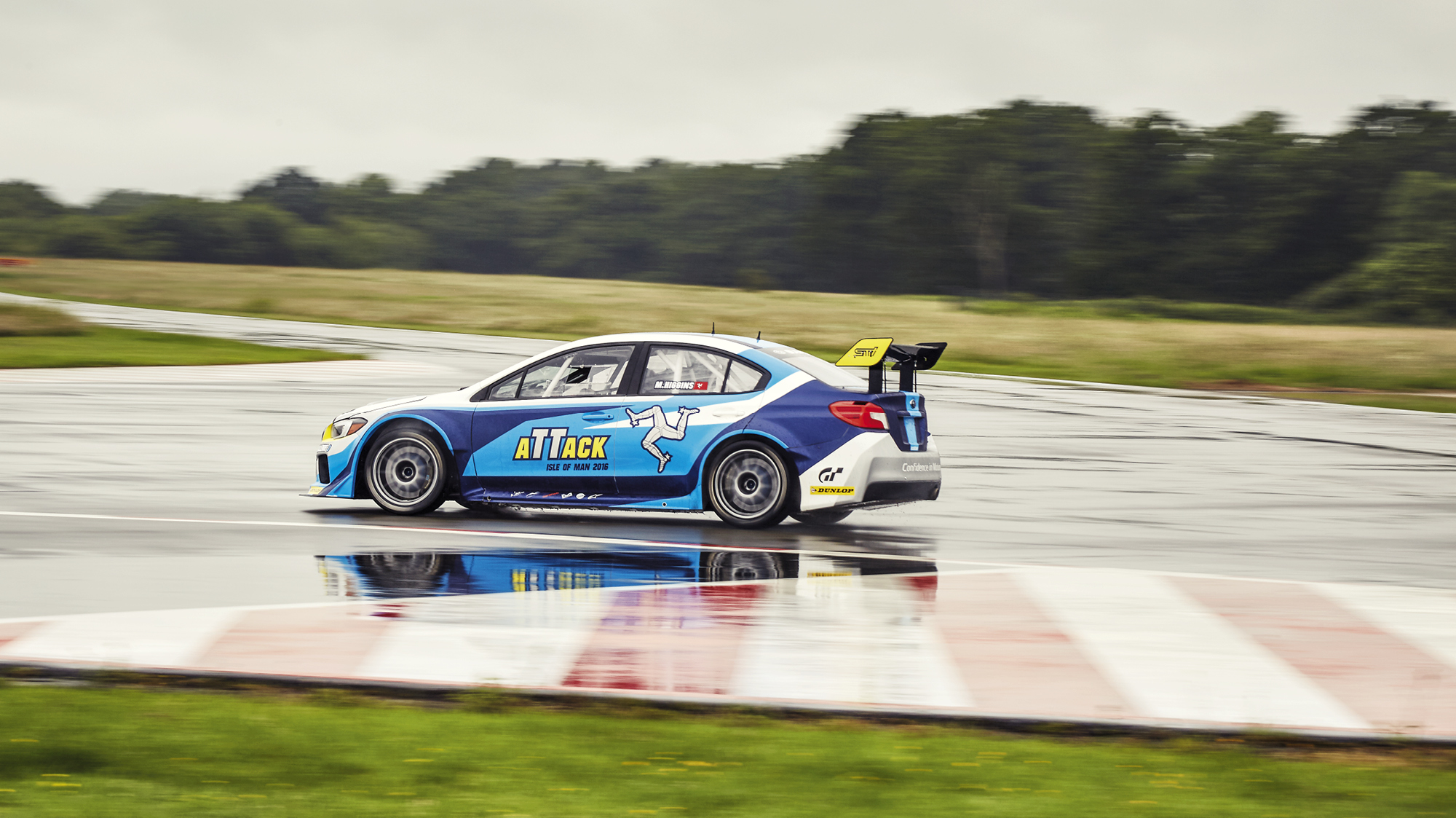 Chicago: A long, right hand bend intended as a 'steady state corner', aimed at increasing pressure on the outside tyres.
Hammerhead: Left a bit, right a bit, panic: it's the one that'll test even the steeliest of nerves, and properly expose whether a car understeers or oversteers to often comical effect.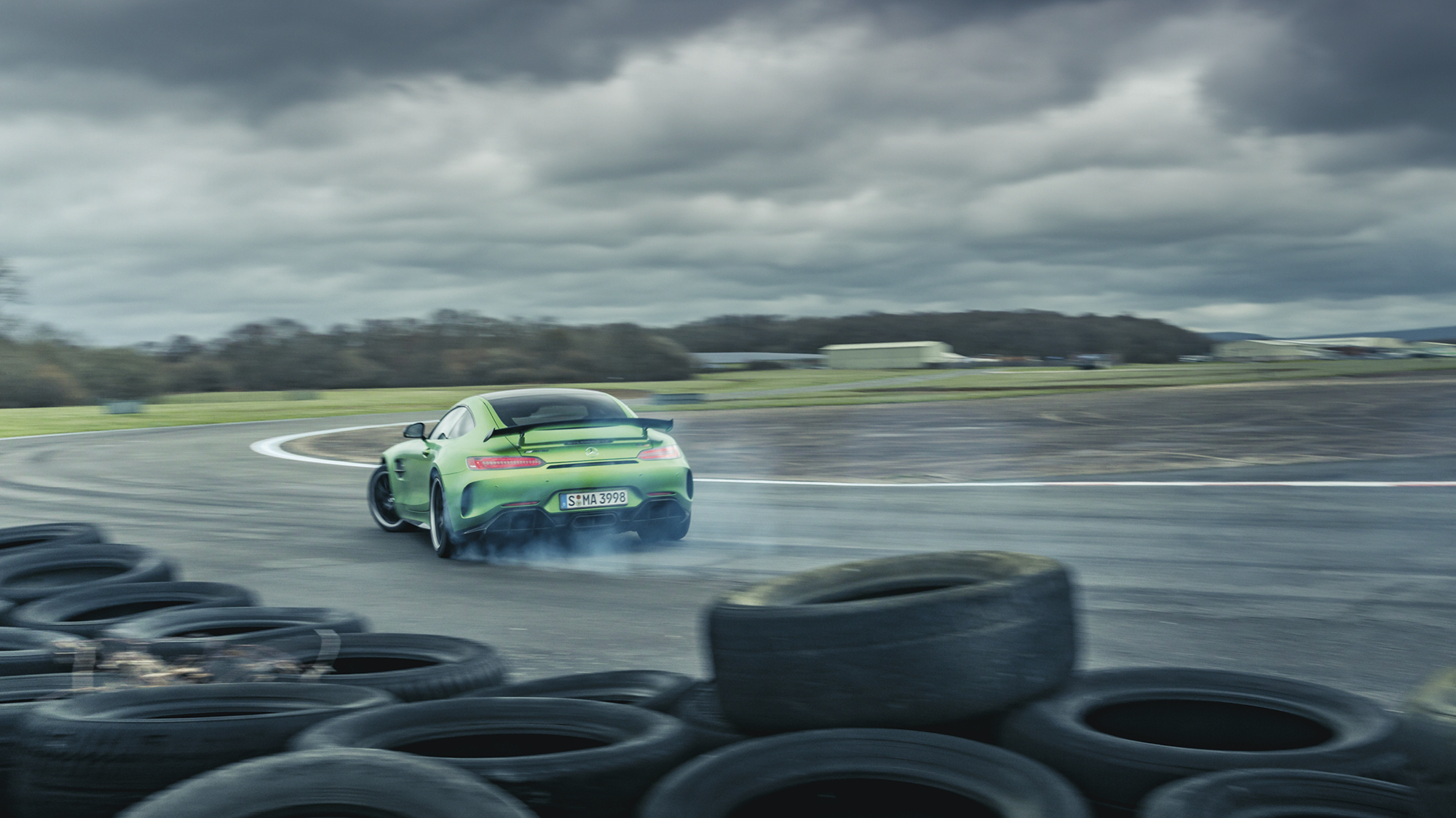 Follow Through: Round the fearsome Hammerhead, flat out down the straight and then go in hard through this point for maximum fear, sailing through the tyre wall as fast as you dare. Dip a wheel onto the kerb for additional madness.
Second to Last Corner: It's the, um, second to last corner. This corner has claimed many scalps over the years. This corner is annoyingly proud of this fact.
Gambon: Renamed after actor Michael Gambon decided pinning it through here on two wheels was the appropriate way to prepare himself for crossing the line.
Here's a quick rundown of the fastest cars that have lapped the circuit:
McLaren 675LT – 1m 13.7s
Pagani Huayra – 1m 13.8s
BAC Mono – 1m 14.3s
Ariel Atom V8 500 (moist) – 1m 15.1s
Dodge Viper ACR – 1m 15.1s
Audi R8 V10 Plus – 1m 15.7s
Lamborghini Huracán – 1m 15.8s
Mercedes-AMG GT R (mildly moist) – 1m 16s
Porsche 991 GT3 RS – 1m 16.1s
McLaren MP4-12C – 1m 16.2s
Lamborghini Aventador LP700-4 - 1m 16.5s
Bugatti Veyron Super Sport – 1m 16.8s
Gumpert Apollo S – 1m 17.1s
Ascari A10 – 1m 17.3s
Ferrari F12 – 1m 17.4s
Mercedes-AMG GT S – 1m 17.5s
Koenigsegg CCX (with the patented Top Gear Wing) – 1m 17.6s
Honda NSX (new) – 1m 17.6s
Noble M600 (cold) – 1m 17.7s
Nissan GT-R – 1m 17.8s