List
Buying guide: how to purchase a vintage driver's watch
Have a thing for old driving watches? Let expert Danny Pizzigoni help out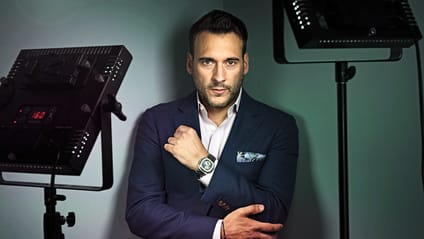 Danny Pizzigoni has had his hands on every watch worth knowing about. And he's here to answer our questions...

TG: What makes a driver's watch?

DP: Car- or racing-inspired watches were first dreamed up in the Sixties, but were properly regarded in the Seventies. Usually, they'll have a chronograph with two or three subdials (to record lap times) and/or a tachymeter around the bezel for measuring speed. Many were actually worn by racing drivers, and made even more collectible thanks to associations with the likes of Steve McQueen and Paul Newman. 

TG: How do you know if it's genuine?

DP: Firstly, you'll have to rely on the reputation of the shop or dealer. Also, a watch should look like it's aged, unless it's the holy grail of 'brand-new old stock', in a box with stickers. But even then, the first reaction is that it's a fake. Every time you polish a watch, you polish away some stainless steel... so it should have some wear. That can make it harder for stainless-steel watches, which - unlike gold ones - don't have a hallmark. But make sure everything has been worn the same way - put the pieces together and use your common sense.

TG: What about service history?

DP: It should come with paperwork, but I'd always advise people to invest in a loupe, with five- or 10-times magnification, so you can see the dial up close. The dial tells the story of the watch. Be careful of a beautiful dial in a terrible case or vice versa - the condition should be consistent. Watch for water, condensation, scratches and new hands - any lume or shades on the hands should match shades/patinas elsewhere. Collectors might accept a glass change - it's like changing a car's windscreen - but not hands and bezels.

TG: And future maintenance?

DP: You don't need to service it too often - about once every four to five years is enough. If a watch is serviced too often, it can actually do more harm than good, as it might be damaged by being pulled around by a watchmaker's tweezers. The watches we're talking about aren't delicate babies; they were designed to be used and to last. Similarly, beware of buying a watch with too much service history. Often parts might be changed for the sake of it, and therefore end up being mismatched with the rest of the watch - remember you're looking for consistent wear.

TG: What about residual values?

DP: These are all very respected watches, and were made in limited numbers. Some were only produced for a year or two, so it's not as if the market will suddenly be flooded with new ones. Yes, there are lots of them out there, but they won't all be sold at once so your money should be safe. The Daytona, for example, should gain about 5-10 per cent of its value each year - that's been the trend for the last few years, at least.

TG: What are your top tips for investing in a driver's watch?

DP: Apart from everything I've just said, my advice is to buy something you like and to enjoy it. Don't hide it away in a drawer - wear it for a couple of years before you even think about selling it. By that time, you'll probably want to keep it forever anyway. If not, you might be astounded at what you'll get for it...

TG: So what should we buy?

I'd suggest four classic brands and models. Sometimes, they have a precise reference number, which usually refers to the year of manufacture and the materials used - 'SS' for stainless steel, for example.

Click through for Danny's recommendations...

Advertisement - Page continues below

From £500

"1969 Tissot Seastar Chronograph. It's a little bit small, but still very cool. The '1281' movement was later developed to power sister company Omega's classic Speedmaster, the watch that went to the Moon."

From £1,500

"1974-1978 Heuer Carrera. A watch named after a road race and worn by many racing drivers. You could choose from any of the third-generation designs - they had the sunken subdials, which gave them a bit more gravitas."

Advertisement - Page continues below

From £7,000

"1969 Omega Bullhead ST146.011-69. This is a real, no-gimmicks driver's watch. The chronograph pushers are on top of the case, like a stopwatch, so they can be operated through driving gloves. A real collectible."

From £20,000

"1970 Rolex Daytona Cosmograph Daytona 6263. Perhaps the most iconic of all driver's watches. The classic design had a black dial, black bezel and screw-down pushers - a Seventies improvement for added waterproofness. Good looks, pedigree and a real classic."