Classic
Ten classic cars that deserve a modern revival
Which classics could do with a reboot, and what should those reboots be based on?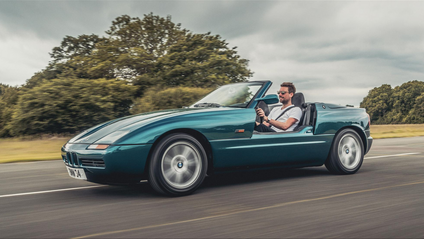 Lamborghini LM002

Not a Urus. That's just an Touareg in a frock. You want something genuinely tough – something that can withstand a bit of punishment. New G-Wagen, then. With a V12, because Lamborghini.

Advertisement - Page continues below

BMW Z1

All small sports cars could learn a thing or two from the Mazda MX-5. It was the perfect starting point for Fiat and the 124…and we think it'd be an equally good canvas for a reboot of BMW's baby roadster. It'll even swallow a V8. Now, how to engineer those doors…

Iso Grifo

You couldn't base a new Iso on a Ferrari – just doesn't seem right. How about a Maserati Gran Turismo? Plenty of 'em going cheap on the Interwebs, and a V8 that's more suited to cross-country loping than it is going quickly.

Advertisement - Page continues below

Lancia 037

The Stratos has been done and now Kimera has had a crack at the 037, but Lancia itself should surely be looking at its Group B hero to bring the brand back to the big time. Buy up a few Exige 430s from Hethel to guarantee handling to back-up those looks/heritage.

Lotus Sunbeam

Ah, the original rear-drive hot-hatch. Aren't many of those around nowadays, except one… the BMW M140i. A fine match, we're sure you'll agree.

Toyota 2000GT

At first we thought GT86, but no. That's a sports car, and the 2000 was a grand tourer. Enter the Lexus LC.

Ford Capri

A two-door coupe for the everyman, conceived before hot hatches were a thing. Possibly the Nissan 370Z, but that's not the best of platforms to start with. GT86? Yes, just make sure you find a comically underpowered V6 from somewhere.

Advertisement - Page continues below

Delorean DMC-12

The Delorean's shtick is futuristic-ness – a promise on which the original woefully under-delivered – so a reboot really ought to be based on the most futuristic modern car there is. Enter the Rimac C_2. A car so fast it probably is actually capable of time travel.

Aston Martin Bulldog

A concept that never made it to production. Sad. But now Aston's working on a mid-engined road-car that will. If the Valkyrie proper is going to be a delicate track thing, surely there's room for something more…brutish?

Advertisement - Page continues below

McLaren M6

The forgotten McLaren deserves a second chance, don't you think? McLaren is pretty talented at modifying its trick carbon tub to fit in many different cars, too, so it ought not to be that difficult to take a 570S, remove the body panels and replace them with altogether more old-school bits.