List
The UK's ten least reliable cars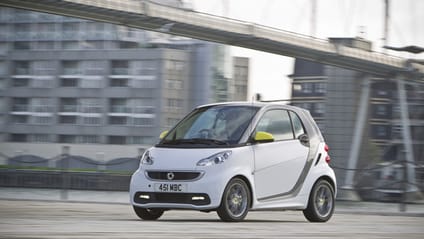 Your car is a thing of wonder, a shiny automaton poised to ferry you from one place to the next. Until it breaks down. Then it becomes a horrid lawn ornament, cash haemorrhage, logistical puzzle, and the universe darkens into a place of doubt and schism.

OK, so maybe not that bad. But any evidence that the big expensive box next to your house can stop working at its own whim and fancy will give you an extreme disinclination to boogie.

Which is why JD Power conducts a driver satisfaction survey to see how everyone's getting on with their chosen steed. Reliability, happiness with the dealer reps, and the general ownership experience are measured so you - yes, you with your mouth open - can better inform your next purchase. Sort of like the @topgeargarage, but with fewer burnouts.

So, click on to see this year's lemons. And don't forget to head back to TopGear.com tomorrow, where we'll be announcing the What Car?/JD Power champions...

Advertisement - Page continues below

10: Citroën C1

At just 106g/km, the new Citroen C1 emits less CO2 than almost many, many petrol cars on sale in the UK. Well, apart from the 107 and Aygo, which are spun off the same platform. But, according to you lot, it's a bit rubbish.

The sort of over-inflated Fiesta managed to fail at being both compact and an MPV. Good job you can't buy one any more.

Advertisement - Page continues below

8: Smart Fortwo

One thing to make you feel better about Smart owners parking the wrong way round is that their little car isn't actually very reliable.

7: Citroën C4

We thought it was actually quite a good car. But it's a Citroen, and they're a lot like Charlie Sheen. Moments of wonder, but liable to fall over a lot.

6: Fiat Grande Punto/Punto Evo

It's always been a bit middling, the Punto. Which is a bad place to be if you're a hatchback, because middling won't cut it when your competition's the infuriatingly excellent Fiesta.

5: Ford Ka

Bit of a surprise to see Ford on the defaulters list (for a car you can actually buy in this country, anyway). But the second-gen Ka was the difficult second album that couldn't live up the groundbreaking 1990s effort.

Advertisement - Page continues below

3: Citroën C3

Another Citroen? On a countdown of the country's most unreliable cars? Quelle surprise... But also a shame, because we thought it was rather nice to drive.

Advertisement - Page continues below

1: Chevrolet Spark

Chevrolet. Maker of the Corvette, the Camaro and, erm, this. Cheap the Spark may be, but it's not really flying the brand's flag is it? It looks surprised by its own existence, and it's a long way off the competition in terms of refinement and efficiency. A great car... to avoid.