Top Gear Advice
The beginner's guide to Seat
Seven decades of the Spanish car manufacturer condensed into one handy guide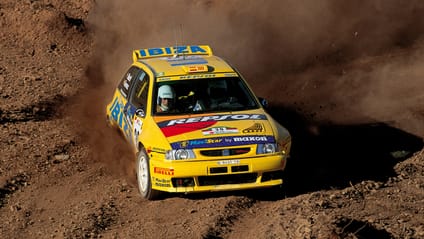 What's Seat, and when did it start making cars?

Seat is a Spanish car manufacturer that was established in 1950. Unlike some brands which can trace their roots back to a single founder running a newfangled motorcar business from a tiny workshop, Seat's birth was far less… romantic.

The company was set up by state-owned industrial firm INI, with the aim of bringing mass car production to Spain. The project had almost taken off in the aftermath of the Spanish Civil War in the late 1930s, but with the end of the conflict closely followed by the start of World War Two in Europe, those ambitions were put on hold.

Seat - which stands for Sociedad Espanola de Automoviles de Turismo, S.A. - finally took off in May 1950, and a partnership with Fiat was agreed in order to bring experience and know-how to the fledgling company. Its first car came three years later in the shape of the Seat 1400, and although it was built in Barcelona it was essentially a rebadged version of the Fiat 1400.

All early Seats were based on Fiats, and it wasn't until 1963 that Seat would offer a car - the Seat 800 - that didn't have an Italian equivalent. However, even this was just a long-wheelbase version of a Fiat-derived model, and another 12 years would pass before Seat could claim to have developed something - the 1200 Sport - entirely on its own.

The relationship with Fiat lasted until 1982, when Seat was sold to Volkswagen Group. The German multinational still owns Seat today, and as a result its vehicles are now based on VWs.

Advertisement - Page continues below

Where are Seats built, and how many does it build in a year?

Seat's main factory is in Martorell, Spain, where it employs around 11,000 people. It also has factories in Barcelona and El Prat de Llobregat, with further bases outside its native country in Palmela, Bratislava, Kvasiny and Wolfsburg.

In 2019 Seat had its biggest year for sales, shifting 591,809 cars. Of these, the Leon hatchback was the most popular with 153,837 examples sold globally.

As was the case for most manufacturers, Seat's impressive numbers took a big hit in 2020 thanks to the Covid-19 pandemic. Production dropped by 31.3 per cent, with 406,452 cars built.

What cars does Seat build?

The Ibiza supermini was launched in 1984 and getting on for six million examples later it's still going strong, now in its fifth generation. The Seat Leon is available as both a hatchback and estate, and the brand sells three SUVs: the Arona crossover, the mid-size Ateca and the seven-seat Tarraco.

All of these cars are built on variations of VW's family of MQB platforms, so there are Volkswagen and Skoda versions of every car Seat makes.

The Mii electric city car is the only electric vehicle that Seat sells at the moment, but again this is based on VW underpinnings and the car is mechanically identical to the Skoda Citigo-E iV and Volkswagen e-Up.

Advertisement - Page continues below

What's the cheapest car Seat builds? And what's the most expensive?

Despite not being the smallest model Seat makes, the Ibiza supermini is your cheapest route into Seat ownership at present with prices kicking off from £16,905. The Mii electric costs more than £20,000 even with the Government funding a £2,500 discount, such is the premium carried by relatively low-volume electric vehicles.

At the other end of the scale the Tarraco is the priciest Seat of the lot, unsurprising given its ability to carry a five-a-side football team, their coach and their costume-clad mascot. Prices start from £29,155, but if you go for the most potent 242bhp petrol engine and automatic gearbox combo, and then equip it with the fanciest XCELLENCE Lux trim, you're looking at a minimum of £41,200. And that's a big cheque to write for a not-very-premium car brand.

What's the fastest Seat ever built?

That's easy: the fastest Seat ever built is the Leon Cupra R estate. The limited edition Cupra R ST model could do 0-62mph in 4.9secs, but hidden away on the options list was a £500 box that - when ticked - would see tuning firm ABT up the power from 296bhp to a whopping 365bhp. This dropped the already quite impressive 0-62mph figure down even further to 4.5secs. Eat that, hot hatch drivers.

Cupra was established in 1985 as Seat's performance division, so any second-hand Seat carrying the Cupra name suggests additional sportiness. The situation's a little more complicated today though. More on that later.

What's been Seat's best moment?

It's fair to say that Seat doesn't have a great deal of motorsport heritage, but that doesn't mean it's spent its life shying away from competition altogether. 

It made its debut in the World Rally Championship at the Monte Carlo Rally in 1977, finishing third and fourth with a 1.8-litre 124D Especial 1800. Although Seat never reached the dizzying heights of a WRC title, it did triumph in the 2-Litre World Rally Cup after homologating the Ibiza as a kit car. The short-lived category had world championship status, and Seat prevailed three times on the spin between 1996 and 1998.

What's been Seat's worst moment?

In September 2015, the Volkswagen emissions scandal - often referred to as Dieselgate - erupted when it was discovered that VW had fitted its diesel-engined cars with 'defeat devices' that would make them look cleaner than they actually were when being independently lab tested for NOx emissions. It cost the company billions of dollars in fines and compensation worldwide, and the scandal is seen as one of the main factors behind the astonishing decline in diesel sales recently. The impact was huge.

As a subsidiary of Volkswagen, Seat was dragged into the mess, and of the 11 million affected cars that VW identified around the globe, 700,000 were thought to be Seats. Definitely not its finest hour.

Advertisement - Page continues below

What's Seat's most surprising moment?

In addition to its rallying success, Seat won the World Touring Car Championship in 2008 and 2009, also picking up the drivers' titles with Yvan Muller and then Gabriele Tarquini (he of excitable Murray Walker commentary fame) in those years.

The odd thing about Seat's victories was that they were achieved with diesel power, with the team's Leon running a 2.0-litre TDI engine. Back then diesel looked like the fuel of the future, with Audi using it to dominate the 24 Hours of Le Mans in that era.

What a difference a decade makes...

What's the best concept Seat built?

Seat isn't really known for outlandish concept cars, but a look back through the TG archive reveals some gems. Including this, the Ibiza Cupster concept. Designed to mark 30 years of the Ibiza supermini, the Cupster appears to resemble what would happen if an Ibiza crashed into a razor sharp (and impossibly low) bridge.

Power came from a 1.4-litre turbo engine producing 176bhp, and the car was fitted with 18in wheels. Meanwhile the absence of a proper windscreen meant the racing seats had to be lowered by 80mm, purely to ensure the driver wouldn't have to enjoy a healthy diet of insects whenever they got behind the wheel.

Now you know where Ferrari, Aston Martin and McLaren got their inspiration for their uber-exclusive speedsters...

Advertisement - Page continues below

Tell me an interesting fact about Seat.

Remember we mentioned Seat's performance arm Cupra earlier? Well it's not a limb any more: Cupra was amputated from Seat in 2018 to act as a standalone sporty brand, in much the same way that Polestar was sawn off from Volvo a few years ago.

Cupra has its own versions of the Leon and Leon estate, plus the Ateca and a coupe version of that SUV called the Formentor. The all-electric Cupra Born (based on the same platform as the VW ID.3 hatch) is imminent too.

The definitely-not-Seats boast a little more performance (all based on VW tech, of course) and focus on fun for the driver, as well as sportier interiors and exterior styling. Oh, and bigger price tags. But they're definitely not just rebadged Seats. No sir/ma'am.