Big Reads
Don't worry: Ferrari's SUV will 'drive like a Ferrari'
FCA boss Marchionne on electric supercars, brand importance and the mooted 'utility vehicle'
We're in a huge ante room with horrible carpet in Detroit's Cobo Arena. Pretty much everyone has played in Cobo over the years – James Brown, Jimi Hendrix, The Doors, Led Zeppelin, Pink Floyd, David Bowie – but right now it's FCA and Ferrari boss Sergio Marchionne who's working the room.
After 14 years at the helm, Marchionne has the air of a war-weary old general, but even as he enters the twilight era as FCA CEO – 18 months to go – he remains as colourful and charismatic as ever. And lugubrious. And outspoken.
Advertisement - Page continues below
More than most, the mood of the main man dictates the tempo of the hour, and no-one in the game suffers fools less gladly than the dude in the mohair jumper. The room is rammed with several hundred mostly American, mostly business journalists, so the subject matter is chewy. But Marchionne is always fun to observe, and we learn plenty along the way.
Words: Jason Barlow
It seems 2020's strict new emissions rules – 95g/km CO2 average – are giving car makers sleepless nights. Marchionne thinks FCA will meet them, and if it can't, it'll stop making the cars that are derailing the targets. "The fines are so severe that we would stop selling the cars that would bring them on. It's not pretty."
Advertisement - Page continues below
Would he break up FCA in a deal with the Chinese? The rumours won't go away. "The answer is no. I never suggested that we would break it up. There's been some speculation in the marketplace about the value of the brands as standalones, and there's charm and wisdom in being able to extract things of value from an amalgam like FCA which has a variety of brands and activities that show different profit profiles." Examples are Jeep and Ferrari, both of which are doing well.
"We have a very good partner with GAC in China, and we are working with them. They have ambitions to grow in the US, and we can help them. But none of these things are designed to impact on the independence of FCA."
He remains 'agnostic' on some of the biggest tech questions; some would say perilously slow-moving. FCA risks being left behind. Are the industry's electrification predictions outlandish, as he's previously suggested?
"I don't think they're outlandish, I think they're premature. Electrification is a multi-faceted tool. There are a number of solutions. At FCA, we've studied them all. They share a common thread. Do I think it's the most economical thing to do, on a global scale, to use this pick and choose menu?
"The answer's not. But this is part of a much bigger discussion. We're going to have to get used to a diversity in treatments. But given the other issues we have, this is not the biggest…"
Aeons ago, he predicted global annual sales across the FCA group of seven million vehicles by the end of 2018. Here's a mea culpa… sort of.
"We got it wrong. And I'm allowed to get that wrong, because it doesn't matter. We changed mid-stream in the middle of the plan because the market had gone in completely the other direction [back in 2008/9]. Every indication we have as of today is that we are going to be debt-free by the end of 2018, if not earlier – by June, I hope. You guys will say we haven't launched all the vehicles we were supposed to have launched. And we're not going to sell the seven million cars we said we would.
Top Gear
Newsletter
Thank you for subscribing to our newsletter. Look out for your regular round-up of news, reviews and offers in your inbox.
Get all the latest news, reviews and exclusives, direct to your inbox.
"But we have optimised everything we could on the car side. We have refused to make outlandish comments about the relevance of technology in our world and to make predictions about what happens in 2030, because our objective was to do something else. Which was by 2018 to be debt-free, and to look as respectable as every other human being on the face of the earth who has no debts in the car business.
You called it a truck? I'd call it an FUV. It's whatever Ferrari thinks a utility vehicle ought to look like
"We're going to look and smell a lot better. In terms of the share price, there's been an adjustment in the market in terms of this horse not smelling as bad as it looked [the share price is currently 30 per cent up in 2018]. Forget about sales targets and look to $9bn in operating profit."
He's not bothered about pick-up trucks in Europe. "The chances of them playing a significant role there is between zero and nothing. Pick anywhere between those two digits and you'll get to the right place."
He sounds almost emotional about the President Trump-pleasing repatriation of Ram production to the Warren Truck plant in Michigan from Mexico, heralding a £1bn modernisation programme, 2,500 new jobs, and bonuses for 60,000 employees. Marchionne thanks new federal tax laws for prompting the decision. Analysts are less misty-eyed, and point to Trump's threat to end NAFTA (North American Free Trade Agreement), which would have whacked on punitive tariffs.
Marchionne: "The truck was built in the US until 2008, so repatriating is the right word, and it was something that was owed to the people who work in FCA, to the American environment. We've done our civic and corporate duty. That money was not part of our plan, so had to be redistributed to the people who contributed to our well-being. I don't think production]should ever have left. It belongs to this country. We made a commitment to the American tax-payer."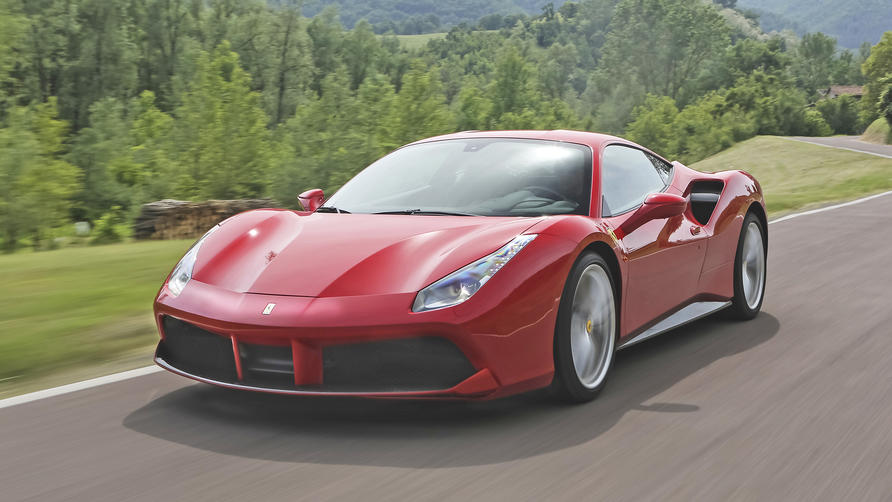 He reckons the car industry has a decade or less to reboot itself, and although premium players have an-built advantage, there'll be serious blood-letting elsewhere. He's committed but realistic about Alfa Romeo's US comeback, but don't under-estimate its importance – and Maserati's – to the mothership's long-term health.
"We're still in nursery, never mind nursery school. It's going to take until 2022 to see the full impact. If we're right, it's brands that matter, and where they don't matter we run the risk of commoditising the business. Generic brands that sell cars when autonomy and electrification comes, when those two conditions are in the market, generic brands will have a tough time. They'll become indistinguishable. Not developing Alfa would have been suicidal for FCA."
He buys his clothes online. (Somebody always asks about his jumpers.) "I'm not going to tell you where from, unless they're willing to sponsor Ferrari. Because of the crazy hours I work, it's the only way. Usually between two and four in the morning depending on where I am. By the dozens, from sales." (He's not joking.)
FCA is still planning to sell Fiat 500s on Amazon, but it might take a while to gain traction. "I haven't had to change our forecasts based on Amazon sales, let's just say. Buying cars is still a very personal thing. You can buy sweaters online, but cars, maybe not."
At which point, TopGear.com decides the time is right to bring up the Unmentionable. No, not another jumper enquiry, the small matter of Ferrari's mooted entry into the most profitable of all segments, the SUV. Mr Marchionne, BBC Top Gear here. I'd like to ask you about another truck, the FUV, the Ferrari utility vehicle…
"You called it a truck??"
[Several hundred American business scribes chuckle into their beards]
Well, what would you call it?
"I'd call it an FUV. It's whatever Ferrari thinks a utility vehicle ought to look like."
Can you elaborate please?
"Yeah, it's whatever Ferrari thinks a utility vehicle will look like. Look, by definition it's going to drive like a Ferrari, it has to. We don't know how to do it otherwise. There are enough people outside Ferrari who would go absolutely nuts if I tried to do that. Just a utility vehicle. I'd be taken to the shed. I may still be taken to the shed…"
This is an interesting comment, not least because it moves the narrative on from the point where he famously observed, "you'd have to shoot me" rather than sanction a Ferrari 4x4/SUV/FUV, firmly into the affirmative present tense. (It'll also prompt speculation about what sort of shed he's talking about. Presumably one made of carbon fibre.)
If there is an electric supercar to be built, then Ferrari will be first. People are amazed at what Tesla did with a supercar
We know Ferrari is flat-out developing whatever 'a utility vehicle ought to look like', and Centro Stile has worked-up a number of proposals. While Flavio Manzoni and his team are a highly talented crew, they're not magicians.
Yet how long can the most prestigious, and profitable, car brand of all hold out, as the super-luxury SUV axis is tilted further by the Bentley Bentayga, Rolls Cullinan, and Lamborghini Urus? No more: we'd put money on Ferrari unveiling the, um, FUV at the Geneva show in 2020.
Marchionne went further still. He told Bloomberg that "if there is an electric supercar to be built, then Ferrari will be first. People are amazed at what Tesla did with a supercar; I'm not trying to minimise what Elon did but I think it's doable by all of us."
An SUV and an all-electric Ferrari, to go with the Dino V6 and hybrids also still in the mix? No wonder Ferrari's top guys are said to be working 15-hour days, six days a week. Ferrari's AWD system in the GTC4lusso is complicated but clever, and there's no doubt the know-how's there to create something credible. We'll have to do more digging on the electric thing, though.
Marchionne will continue to run Ferrari until 2021, three years after stepping down at FCA. He's spoken in the past about the challenges of balancing Ferrari's exclusive allure against the current plan to double operating profit to around €2bn by 2022. He seems to have reconciled himself with these expansion goals, and the shareholders demand it, so get set for Ferrari sales to surge past 10,000, buoyed – or compromised, depending on your view – by non-traditional models.
Postscript: At the Paris show in 2014, Marchionne successfully and dramatically ousted former long-standing CEO Luca di Montezemolo. More by accident than design, your correspondent found himself sandwiched between the two men at this crucial juncture in the Ferrari story, side-stage. As Marchionne addressed the media, Montezemolo couldn't resist a heckle. 'He wants to build a truck!' He wasn't joking. As he turned away, he had tears in his eyes.