Big Reads
What the heck is an Autozam AZ-1?
Can't afford a Lamborghini Diablo GTR? Buy a 660cc Japanese Kei car...
"I bought it instead of a Diablo. I like Italian things." It's not the statement you expect to hear from the owner of a small, heavily modified Japanese car.
Kyosuke Toda's immaculate blazer, red trousers and sockless loafers could have come straight from a Milanese window mannequin, though, so I'm inclined to take him at his word. It's a clothing combination not at all suited to the typhoon we're currently enduring.
Advertisement - Page continues below
Words: Stephen Dobie/Images: Rowan Horncastle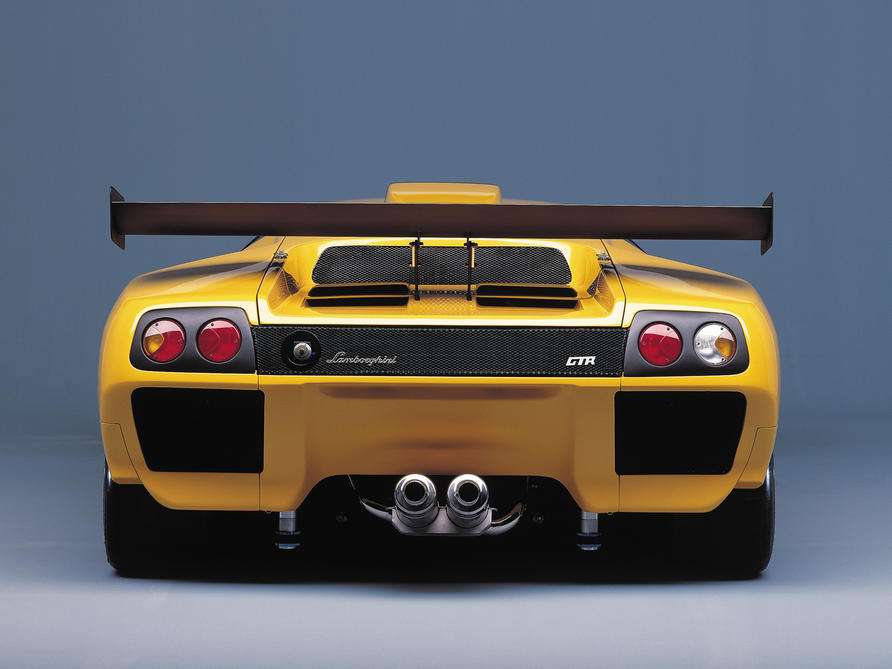 It's also no ordinary Japanese car he's brought along. Toda wants a Lamborghini Diablo GTR (nearest picture) more than anything, save for a Sauber Mercedes Le Mans car. The Autozam AZ-1 is the Diablo he could afford, right down to its blazing yellow colour scheme. An absolute lifesaver for photographers on a day like this.
Think Diablo GTR connotations are far-fetched? The AZ-1 is a mid-engined, rear-drive sports car with absurd doors. While the proportions are skewed by its diminutive dimensions (it's shorter than a Smart ForFour), the styling influences are all low-slung and exotic. Diablo, F40, RS200… they're all in there, while another colleague spots a touch of McLaren F1 at the rear.
Advertisement - Page continues below
Yet the AZ-1 predates Britain's most hallowed hypercar. It first appeared as a concept car in the mid 1980s, before a production version sold between 1992 and 1994. It was built by Suzuki, but sold by Autozam, a sub-brand of Mazda, and designed by the same team as the original MX-5.
It launched as one prong of a trident of sports cars built to Japan's emission-busting Kei regulations. The AZ-1 made up the 'A' of the 'ABC of Kei cars', entering the market around the same time as Honda's Beat and Suzuki's Cappuccino.
Far more complex in design than its contemporaries, it was notably more expensive, too. Its 1.49million yen price tag was little cheaper than a larger, more powerful MX-5, and probably explains the AZ-1's short life. Fewer than 4,500 sold, leaving the Beat and Cappuccino to outsell it seven times over. Each.
While those are reasonably traditional roadsters in design, the AZ-1 is something else altogether. Kei regulations mean it sold with a similar 63bhp three-cylinder turbo engine – each one of the ABC trio got as close to the 63bhp/660cc limits as possible, for maximum performance – but there's something tangibly more focused about the little Autozam.
"The AZ-1 was sold with the catchphrase 'ultimate handling machine'," says Toda. "It's a racing car for the public road with minimum interior decoration."
Which perhaps explains the quite obsessive tuning culture that surrounds these cars. As it struggled to sell, various special editions emerged, from an AZ-1 with a massive sub-woofer to a full mock-prototype racer with actual Porsche 962 componentry. It seems the car's owners have all been inspired to get the spanners out as a result.
Top Gear
Newsletter
Thank you for subscribing to our newsletter. Look out for your regular round-up of news, reviews and offers in your inbox.
Get all the latest news, reviews and exclusives, direct to your inbox.
When you're dealing with a car so miniscule, extracting more performance is surely child's play, too. Turn up the turbo's boost and you can double its power, which in a 720kg car with its belly on the floor, is a tweak that makes itself immediately known. The 120bhp of Toda's AZ-1 certainly does.
I wasn't expecting Toda's loafers to be so conducive to heel-and-toe gearchanges, but he works his way up and down the short-shift five-speed manual gearbox assertively, the blips of the AZ-1's highly tuned engine all the raspier for its motorbike-sourced gearbox. It looks a boisterous and exciting driving experience, and I can't help but ask for a go, even amidst the torrent of rain brought on by central Japan's second typhoon in a week.
But not before asking how friendly the handling is, first. This is a rear-wheel drive car, and so short is the distance between its two seats and the rear wheels, it's far closer to being rear engined than, say, a Porsche Cayman. Toda doesn't speak English, and all I really understand of his translation app-led answer is the phrase 'Group C racer'. I'm not sure when I'll next be in Aichi in the dry, though, so with the thumbs up from its owner I hike up the AZ-1 driver's door.
It requires a surprising amount of physical heft given its size – the fancy hydraulics of a Mercedes SLS gullwing clearly don't fit Kei car budgets – and if you're five-foot-nine like me, you need to grab the inside handle as you slide into the cabin, pulling the door down with you as you sink in. There's no chance of reaching it once you're seated.
Inside the AZ-1 is a joyously spartan and slapdash place to be. The seats don't match, wiring and welding lie clumsily about the place and there are little stickers placed beside its array of aftermarket switches. All in Japanese. You need to cycle through a couple of them to kick its little underdog engine into life. Once sparked, it saws away seemingly millimetres from the driver's left ear drum. It's resonating right through me, and coursing through the materials inside. The AZ-1 may have a tiny heart, but it beats through the whole car.
I engage first and grasp the wonderfully titchy steering wheel – far smaller in diameter than the standard AZ-1's abnormally out-of-proportion rim – and pull away. Short of a Tesla in Ludicrous Mode, I'm not sure I've experienced such sprightly acceleration from standstill. It buzzes out of the parking area like a blue-arsed fly, its tiddly turbo engine vastly overpowered when you've got the mass of a Micro Machine to move.
Grip is exceptional, too. The standing water here would outfox a hot hatch on cup tyres, yet Toda's 'My First Supercar' seems unfazed. That weeny wheel turns the car instantly, and the super sharp throttle response sends power to the rear wheels without hesitation. Yet the car inspires extreme confidence and is utterly intuitive in its behaviour. Every carmaker under the sun has referenced 'go kart feeling' in its marketing material, some extravagant twaddle to insinuate the handling's okay. The AZ-1's bum-on-the-floor dartiness genuinely gets close to giving the phrase some credibility. Really close.
It's a brief but brilliant taster of a car that's fascinated me ever since it was buried away in the used-car section of Gran Turismo 2. To realise it's every bit as fun as it looks is a real joy. As is meeting one of its many fanatical owners and tuners. I can see why these make such good track toys; you could have a whale of a time on tiny circuits at modest speeds, with only a tyre bill akin to an RC car to worry about at the end of it.
A cut-price Diablo GTR, though? Um, no. But not in the way you might expect. When it comes to wringing a car's neck in typhoon conditions, I think I'd take the AZ-1 every time...