Big Reads
Exploring the Lofoten Islands in a Polestar 1
How does Sweden's hybrid sports car deal with Norway's best scenery, and a diet of fish?
On the first night, I take the plunge. Not the swimming – that came later, after I'd summoned up a second helping of courage. The first was needed for stockfish. Grey-tinged, slightly chewy, high in protein, off-grey in taste and Norway's second-biggest export. Why they keep any of it for themselves beats me, but there it is, occupying half the real estate on every menu. This is how to experience it, though – with curiosity and before you've seen what it looked like a week earlier.
In the winter, cod swim south from the Barents Sea to the more temperate, Gulf Stream-fed waters around the Lofoten archipelago. Mating season. For the past thousand years or more, fisherman have been interrupting cod coitus, the unfortunate paramours subjected to a barbarously medieval fate: their heads cut off, their guts pulled out, then paired off, tied by their tails and hung from gallows-like wooden racks.
Advertisement - Page continues below
And left. From January to March they're caught, and from March to June they dangle silently, eerily on these endless racks (called, almost poetically, hjell) along the southern shores, the prevailing winds carrying the odour and moisture out to sea until all that's left is a desiccated, protein-rich husk. Want to eat? Soak it in water for a week before liberally sprinkling across every menu from Bjerkvik to Å. And you thought the Scandinavians had life sussed, right?
Words: Ollie Marriage // Photography: Mark Riccioni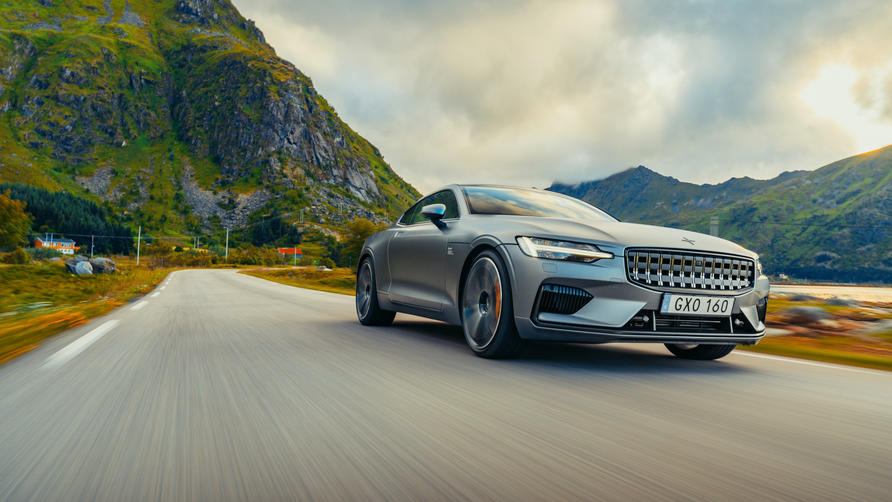 You thought you knew Norway too, I bet: bit bulbous at the bottom, narrow and craggy up the side, tapers off once it's established northern dominance over Sweden and Finland. Run your eyes up the coastline again. Further, up beyond the line of the Arctic Circle and there they are, the Lofoten Islands: a 100-mile long beak-like curve out into the North Atlantic. It should be the arse end of anywhere, and was so until artists and writers in the 19th century heard about the maelstrom near its tip, the brutal simplicity of life and landscape.
Advertisement - Page continues below
Norway's flip side, then. The side we know better: oil-rich, electric-focused, wealthy and forward-looking. Profits, licence revenue, dividends and tax from its North Sea oil industry are ploughed into a national pension – the world's largest sovereign wealth fund, worth $200,000 for each of Norway's 5.2 million inhabitants. The country runs a vast budget surplus, almost no national debt, invests hugely in infrastructure. About 98 per cent of electricity comes from renewable resources, chiefly hydro-electric. Blessed are the geographic gifts nature has bestowed on this nation.
As a result, the Lofoten Islands get 4G and E10. High-speed data however far from the beaten track you venture, and a beaten track that's anything but: a road of smooth, sweeping magnificence, all arching bridges, diving tunnels and appalling driving standards. No one is exempt, certainly not me: the Polestar 1 has a glass roof which only serves to exacerbate my waywardness.
Noses press against windscreens, eyes angle up, arms gesture from windows: how the hell are you meant to concentrate on driving when around you the earth and water contort themselves into such bewitching shapes? The whole archipelago is a geographic crescendo: it starts low and rounded, dark foreboding peaks only glimpsed in the far distance, but then the layering as staggered ranges pile into your view more insistently, saw-toothed ridges jut up out of the sea, the vegetation falls back, ancient rock dominates, the greens darken, the greys threaten, the landscape grows more perforated so that around Reine the road has to haul up its skirts and hop, skip and jump between islets, each nestling harbour a brief touchdown. Lord of the Rings, says everyone. Wrong – it's How to Train your Dragon.
The juxtaposition of stockfish and scenery: maybe there can be no beauty without ugliness, I think, before my pretentiousness valve blows and I give myself a slap. Nevertheless, while some landscapes seem to relish a rowdy V8, happily trampolining the soundwaves around, here, whether it's because of Norway's forward-thinking attitude, the lean-limbed, clear-eyed populace, the astonishing water clarity or not wanting to disturb the slumber of these ancient summits, noise derived from oil feels wrong. Electric power fits. This, the first Polestar, feels disarmingly at home. It has a lean-limbed, clear-eyed look about it, a handsomeness that sits happily in this scenery, never trying to assert itself, just settled, at ease.
It is partially powered by petrol (the only Polestar that will be), but the 2.0-litre, 4cyl, 308bhp supercharged and turbocharged motor that drives the front wheels never dominates. Instead it's in balance with the 300bhp generated by three electric motors – one each for the rear wheels, plus another on the crankshaft to act as starter motor and gearchange torque-filler. These draw power from a 34kWh battery pack that's good for a near 100-mile range.
Genuinely. We started fully charged near Narvik and, despite some mode experimentation and route exploration, we need just 7.82 litres of fuel to top up the tanks 150 miles away in Svolvær that night. That's 87mpg. Which works out as 29mpg once the battery flattens and the engine has to do the heavy lifting. Which, at 2,350kg, it is.
Hybrid, rather than pure electric, is the choice of the 24,000-strong population. The distances are too great and the settlements too small to support a full charging infrastructure across Lofoten just yet. The first Tesla Supercharger is due later this year, Leknes, three-quarters of the way down, is the hub for public charging. We head there and encounter the same issues we have in the UK: downloading apps, setting up accounts, speaking to a call centre, needing to give a Norwegian telephone number before we can start charging. But then it's away. Mark and I head over to a cafe and, 45 minutes later, we're 85 per cent full and off for more run silent, run deep.
Top Gear
Newsletter
Thank you for subscribing to our newsletter. Look out for your regular round-up of news, reviews and offers in your inbox.
Get all the latest news, reviews and exclusives, direct to your inbox.
It's easy to ignore the Polestar, to just drive around here gawping at the scenery, hopping in and out to take pictures, aware of little more than how long the doors are (they really are, in narrow spaces you post yourself into the front seats). It's not as visually assertive as a Bentley, doesn't impose itself on you. Initially this disappoints – if you're spending £139,000 on a car, even one limited to only 1,500 units globally, it ought to feel special, ought to stand out, right? Or should it? Maybe it's more impressive to be – like the scenery around here – multi-layered.
First layer: very Volvo. Infotainment, switchgear, a hybrid that works like an XC90 T8. Second layer: characterised by the way the cabin's matte carbon fibre is offset by the brightwork. That's stealthy perfection. Plus opening the boot and rather than being disappointed by the lack of space, instead admiring the display case of electric cabling. Third layer: realising that the hybrid this most reminds me of is a Porsche 918 Spyder. Really.
It's what happens when you put both in a high gear at low engine revs, clog it and feel the electric torque zap in when your brain tells you all you should be getting at 2,000rpm is pure lethargy. Finally: dynamics. The 1 is equipped with manually adjustable suspension. Fixed-rate springs, but top-spec Öhlins dampers adjustable through 22 clicks if you can be arsed. To start with, I couldn't, then curiosity got the better of me. After that, I couldn't stop fiddling.
It's easy at the front – just open the bonnet and twist away. But the rears require a trolley jack and removing a grubby gaiter from the inner wheelarch to gain access. To start with, I soften them right off; not as soft and saggy as I expected, not the same sort of relaxed cushioning you get from a Conti GT, but definitely less tense. From full soft, we go full hard. A couple of hundred yards after pulling out of a lay-by we hit a rare uneven join. Mark and I both exclaim, "ooh-aah". Happy sounds, because the way the Polestar dips into its suspension travel and then bobs back out, instantaneously and entirely unperturbed, is plain gorgeous. Utter, effortless composure. More weight and texture in the steering too, a genuine athleticism in the chassis that has me yearning for tighter corners.
We find them around Stamsund – and better still – Nusfjord. Not just tight but spectacular, and unusual because the tarmac gains some height. Across Lofoten the road – indeed all human presence – typically occupies a thin waterside strip, no more than a meniscus between deep ocean and towering mountain. The Polestar seizes this rare opportunity, surging along with startling precision. Where's the weight gone? I mean, seriously, how does a 2.3-tonne car blend body control and comfort this well? A Conti GT will eventually start to heave; a BMW 8 Series doesn't communicate this crisply.
What we have here is, when you dig into it, quite enthralling. It occupies the sportier end of the GT spectrum, but refuses to act that way. The seats don't crimp your pastry, so to speak – they're just nonchalantly brilliant. The bodywork isn't extrovert but, even surrounded by these views, I keep finding myself looking back at it. The speed isn't overt, but when you demand it, there's a brain-befuddling amount of it.
But Lofoten is emphatically not a place to propel yourself through with maximum prejudice. Pure, that's the mode I want to use most, not only a befitting adjective for running electric-only through this area, but a mode that handily avoids the four-cylinder's drone and throb (neither smooth nor enticing). Pure is more refreshing, zesty acceleration up to a 91mph max, and a tug back on the squat glass gearlever to increase regeneration. Using kinetic energy to replenish the charge? Very Norwegian. The locals love it, incidentally; a surprising number know what it is and take a collective Scandi pride in it.
What sets the 1 apart is that you can choose your level of interaction, choose how many of its layers you want to delve through. Around here, I wouldn't blame you if that was few. We use it to explore, to drive down a dirt track in search of the perfect red rorbu (seasonal fisherman's house), I take it to Fredvang at midnight just to do a night-time, daylight walk on a day when the sun sets for just 13 minutes, we visit Henningsvaer and its remarkable football pitch (surrounded, inevitably by hjell, which must make playing here in high stockfish season, well, hjell-ish, arf), and of course, drive all the way to the end of this stunning, other-worldly archipelago.
The village of Å. Ho, ho, I think, last place, named after the first letter. Last laugh to Norway then: Å (pronounced 'or') is the last letter in their alphabet, a lexicon that runs all the way from A to, well, Å. Don't bother driving beyond the sign that welcomes you. The Lofoten archipelago ends after a tunnel, with you emerging into a crowded car park full of camper vans and signs, somewhat improbably, in Italian. That, explaining the improbability, is where the most of the stockfish goes.
Lofoten's economy might have been built on dried cod, but that's not how I want it logged in my memory. We retrace our steps a little way to a track I found while out for my nocturnal ramble. And down there, as if built to order, we find the perfect rorbu, on stilts, down a slope, by a small dock. It's exquisite – tranquil, silent, barely a ripple. Just layers, green hills backed by grey, serious mountains.
I sit on the edge and ponder. There's a quiet genius to the Polestar 1: a clever concept targeted at thoughtful people. It's different and interesting, follows no herd, sets the brand off down a particular intellectual path. I sit for another five minutes before making up my mind. The point of no return is not when you're in mid-air, it's when you voice a daft idea.
I strip off my jumper – I ought to point out it's over 50 years old, chosen especially to accompany me here, a genuine Norwegian family heirloom from when my Dad and a bunch of mates drove a Dormobile up through Norway, drying socks from the wing mirrors. Tricky to do that with the Polestar's frameless ones, I think, before going to do a bomb among the fishes.