Advertisement Feature
The secrets of the race: behind the scenes with Castrol and Renault Sport
Castrol sent an aspiring engineer to a Grand Prix with Renault Sport Racing. This is his story
ADVERTISEMENT FEATURE by Castrol EDGE
Published: 05 Sep 2017
What is an advertisement feature?
You could call it the ultimate work experience week. For Marcello D'Aprile – a 21-year old MEng student at Imperial College, London – an invitation to spend the day with Renault Sport Formula One Team and pay a visit to Castrol's UK Technology Centre made perfect sense. An opportunity to get a bit of insider knowledge; at the very least, a chance to impress the tutors at the start of next term. But that wasn't all. The final three days of the week would then be spent with the same Renault team at the British Grand Prix and, for a self-confessed petrolhead and F1 fan, perfect sense was now a total no-brainer. 
Advertisement - Page continues below
And so Marcello's "best week ever" began with that visit to the Renault Sport Formula One team. Renault is back at motorsport's top table in a big way, 40 years after first entering the sport and, this season, Castrol was announced as a major technical partner of the team. Renault won its first Grand Prix in 1979, virtually two decades before Marcello was even born, but just three years before a freshly qualified Aeronautical Engineer by the name of Bob Bell was embarking on his own Formula One career. Today, Bell is Chief Technical Officer for Renault Sport Racing and his 35-year roll-call of success includes back-to-back World Titles with Renault (and Fernando Alonso) in 2005 and 2006.
He is as perfectly placed as anyone in the sport to provide a team's perspective into why a technical partner such as Castrol is so important to success.  "Castrol is a tremendous partner, a great enabler," explained Bell. "There are two key elements to Formula One that you've got to get right: reliability and performance. Castrol is a key partner in enabling us to do what we have to do across both, to help us win races and score points."
So that's the team's engineering rationale, but to understand more fully why Castrol invests so heavily at the highest level of motorsport, Marcello needed to head to the Castrol Technology Centre in Pangbourne. Will Pickford, F1 Programme Manager for Castrol, helped expand on Bob Bell's point of view. "It's simple really. We can develop our lubricants much quicker through our involvement in Formula One. The demands of the sport are extreme and the pace is relentless. Throughout the season, on average, there is a race every two weeks and, in between, a series of official tests. Feedback is immediate and we are also constantly researching and developing product here, in our own test facility, and at the Renault Sport Formula One Team factory.
Advertisement - Page continues below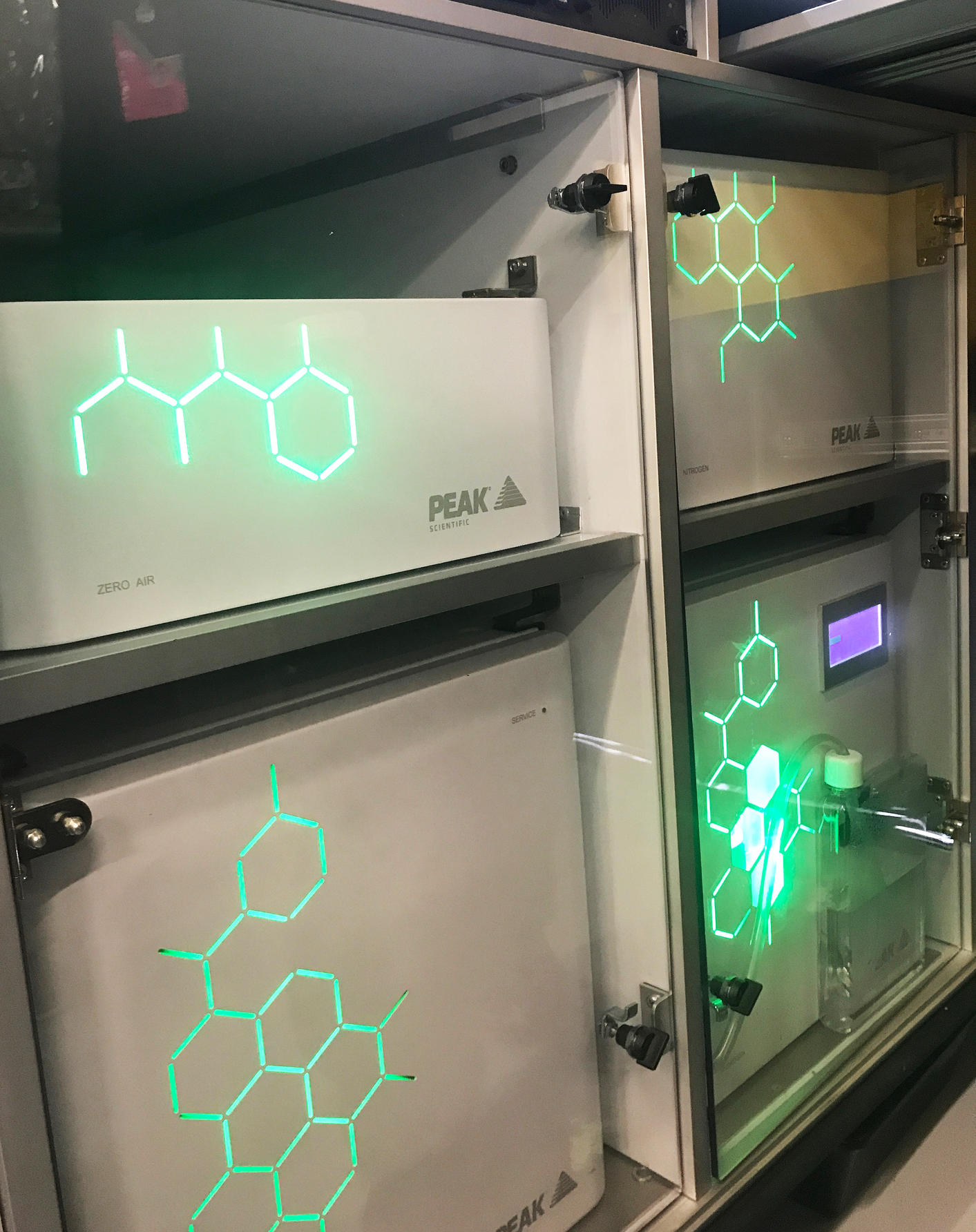 Only by working with a major motor manufacturer in this way can we maintain a pace of development essential to helping us constantly improve our road-going lubricants. And ultimately, of course, that is our objective." Seb Hirsz is a Senior F1 Technologist at Pangbourne and plays a crucial part in supporting Renault Sport Racing through the constant evolution of race-specification Castrol product. Hirsz supplied Marcello with the insight to illustrate Pickford's points. 
"At the track, we supply a range of services to the team. Renault Sport Formula One Team needs the best support possible to help maximise engine performance, and Castrol trackside engineers also provide significant – and immediate – analysis of an engine's performance during every Grand Prix. For example, the presence of any metals in samples we take during practice or qualifying could indicate a potential problem, perhaps even explain any loss of performance. There is a bit more to what we do than simply develop product."
The majority of Hirsz's work takes place at Pangbourne where he also relies on the skill and application of colleagues such as Jenna Hill, a Development Technician. Hill is responsible for producing the initial samples of any new formulation Seb arrives at, following feedback from Renault Sport Racing and Castrol's trackside team. This is the pace of development Will Pickford refers to, and the research rationale behind Castrol's participation in Formula One. 
By the time Nico Hulkenberg raced to Renault Sport Formula One Team's best result of the season at Silverstone last month (a 6th place finish and eight vital World Championship points), the aspiring engineer from Milan had enjoyed three full days around the Renault pit garage and was in a reflective mood. "I may be studying the general subject but seeing 'extreme engineering' first-hand in this way is a real eye-opener. I truly had no idea just what would go into a technical partnership like this, but hearing what both the team and Castrol have to say, I get it. Without this level of collaborative development, technical progress would not be so swift." 
And behind Castrol's pursuit of perfection is the need to maintain those same high standards across every product it produces. Whether it's the work Castrol does with the Renault Sport Formula One team or the Castrol EDGE product you – or your preferred workshop – use in your own car, working in partnership this way is as relevant today as it was when Charles Wakefield first founded the company.