Big Reads
World exclusive interview: TG talks to Henrik Fisker
Danish designer talks VLF Force One and building a proper Tesla rival
You have to hand it to Henrik Fisker – he doesn't allow things like a globally publicised corporate failure to affect him. Sitting down with the Danish designer in his LA office for this global exclusive interview – he says this is it, he's not doing any more – about his latest and greatest project, he's still the same sunny, relentlessly positive guy he's always been.
As important as the previous successes and failures were at the time, they are apparently just stepping stones or snakes and ladders to where he is today.
Advertisement - Page continues below
But before we can talk about his new company, Fisker Inc – and the range of new electric cars featuring what he calls 'game-changing technology' it will produce – we have to just clear up and recap what's been happening with him since the demise of Fisker Automotive. Can't just pretend none of that ever happened. Plus, if this is the first and last interview, we better get it all done now. Right?
Words: Pat Devereux
So what really happened at the end of Fisker Automotive?
Advertisement - Page continues below
I had major disagreements with the management on strategy, and I resigned in March 2013. Shortly after, the company eventually filed for voluntary bankruptcy in November 2013.
You were the Chairman not the CEO then. How was the decision made to wind up the company?
After I left, Fisker Automotive went on for a few months. They filed for voluntary bankruptcy and restructuring in November 2013. In February 2014, a judge carried out a public and structured auction of the assets of Fisker Automotive, the winners being a large parts supplier in China called Wanxiang.
Didn't Wanxiang already own the problem-prone battery company used by Fisker Automotive?
Yes, Wanxiang, some months before the auction of the car company, won a bid on buying the battery company A123 out of bankruptcy as well. So they already owned the battery company, and then they bought the assets of Fisker Automotive.
Which has now been reborn as the Karma Revero. Do you have any involvement in that?
No. I have no involvement in Karma Automotive.
But you got your name back. How did that happen?
Top Gear
Newsletter
Thank you for subscribing to our newsletter. Look out for your regular round-up of news, reviews and offers in your inbox.
Get all the latest news, reviews and exclusives, direct to your inbox.
There was a licensing agreement with Fisker Automotive to use the name Fisker, that carried on after the bankruptcy. Karma Automotive did not own the brand name Fisker. As the license was running out, they had to change the name.
What's going on between you and Aston Martin these days?  No more lawsuits, right?
Well, I love the Aston Martin brand and I always will. I was lucky to be part of that group for a while, design a few cars and create one of the best sellers for Aston Martin (the V8 Vantage) which along with the DB9 took the sales of Aston Martin from 3,500 to over 7000.
I have several friends who still work at Aston and they are great people. Really innovative. At this point in time we have no issues between us. Aston stopped interfering in the Force 1 production and we both moved on. They have now replaced the DB9 with DB11, so I am keen to see how the sales of that will pan out. I am also keen to see how the current management at Aston will create products to turn Aston around in terms of inverting the sales to growth again. I have some interesting ideas about what Aston should be doing, but I don't think we will be discussing that anytime soon.
What's happening at VLF – how did that come about?
I was thinking about making an American supercar using a chassis from another vehicle. I had some good experience with that creating the Rocket with Beau Boeckmann out at Galpin. That is a 725bhp all carbon fibre-bodied Mustang.
The idea here was to make a slightly more refined supercar but still American. I settled on the Viper as it was the most brutal and because it's got the largest naturally aspirated engine in the world.
A dealer group owner and Viper racecar driver in Texas, Ben Keating, said he was interested in partnering on it.  But he had no idea where we could build and develop the vehicle.
I remembered that Bob Lutz had started a company in Detroit called VL Automotive. So I called up Lutz and said 'I know that you're kind of redoing the Fisker Karma with a Corvette ZL1 engine [the VL Destino] and I know you have a little factory. Well, I have a new project I'd like to talk with you about'.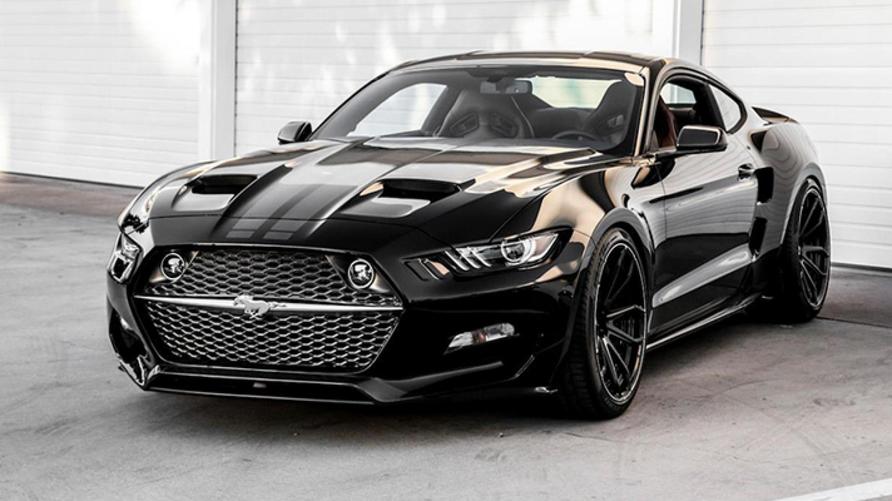 So I flew to Detroit. We went to a Mexican restaurant and we had a couple of margaritas. Basically, by the end of the night he was saying 'we could build this car for you, or you could just join VL Automotive'. I said that sounds pretty good. Then he said, 'you know what? We could call it VLF. We could just add an F for Fisker.' I said, 'But you've already got a logo.' He said 'I'm sure you can design a new one!'
He grabbed one of the restaurant napkins and I sketched out a logo. He looked at it, had another margarita and said, 'that's good to go.' I took a 33 per cent stake in the company and we decided to produce the VLF Force One.
What other cars are you going to make at VLF?
We are moving the production of the Rocket to VLF in Detroit because we can build them slightly faster than we can build here in California. Most of the car builders in California are really concept car builders where they only can build maybe one to three cars. In Detroit we can build more.
And then we are doing the Force One (below). And the VLF Destino. That car [the Fisker Karma bodied V8 powered Destino] might sound simple. But it's a plug-in hybrid where we had to take the entire powertrain out, redo the whole wiring harness, get EPA approval for emissions, change the front fascia for different cooling and alter the hood to get more room for the V8.
We also ended up changing the rear end, to accommodate the exhaust pipes. And, of course, we had to put the driveshaft down through the centre. In the beginning I think everybody thought that's pretty easy. But it ended up taking several years and millions of dollars.
What volume of cars are you planning to make?
Right now we are looking at keeping very, very low volume. We are three guys having fun and we really call it our boys club. It's kind of like a cigar club, it's just that we just go somewhere to make cars instead of smoking cigars. It's just me designing, a couple engineers engineering, and then we've got Gilbert Villarreal taking charge of production and Bob giving marketing advice.
With the Force One we have limited the run to 50 because it adds collector value. For the others we really have not decided a limit. I think we just look at how many people want to buy. If we make a car and only sell three – one to each of us – that's fine. But if we can sell more, that's great, too. Our business model is done in a way where we have financed it ourselves. But we are now getting a major investor in who is interested to be part of it.
What type of investor?
It's a fund. But it's really something where if we can make 25 cars a year between all three cars, just 25 cars, then we are pretty much turning a small profit. So anything beyond that will make us a pretty healthy profit. That's because we have kept everything extremely tight. We're not developing new cars from the ground up, that's very important to say.  I don't know that the people who buy these cars really care if the frame is the same as another car or not. There may be some extreme geeks that do but, many times, they are actually not the people who buy the cars.
We know you've been busy with bikes and boats too. What else are you working on?
I've been working on all kind of projects. For many people, when they start a design studio, their dream is to make it 100 designers working on 1,000 projects. I've already run a couple of big design studios. I ran BMW's Designworks and I ran Ford's design studio in London, Ingeni.
That's not what I wanted to do with Henrik Fisker Design. It was really about just me doing more joint ventures. So I only do things where I can be personally involved. Then I have a few guys here [at HQ] and, a little bit like when you make a movie in Hollywood, I assemble a team. For example, when I made the joint venture with Benetti to create a series of superyachts, I assembled a team both here in the US and another in Holland where there's a lot of boat designers and 3D CAD modelers who understand boat rules and regulations.
Is there anything you want to design but haven't yet?
I haven't designed a bicycle and I think it would be kind of fun. I come from a country, Denmark, where there's more bicycles than cars. I want to design a really simple, cool-looking bicycle. I would like to explore making a joint venture with a bicycle group, similar to the one as Benetti.
So let's talk about your new company, Fisker Inc. Do you think your name is a help or a hindrance?
First of all, there is no successful brand that has not been through ups and down to get to a stable place. The more important part is to learn from mistakes and make the product and consumer experience better. I learned from my many different ventures that if you have some sort of brand recognition, good or bad, it's definitely better than none. Audi had to retrench in the US after its unintended acceleration case [which later cleared Audi of any fault]. But its brand returned to favour extremely quickly once the issue was cleared. By contrast, Lexus has spent billions and they're still working on raising broad brand awareness.
So I felt the right thing to do was to start Fisker again, even though this new car company will produce pure electric vehicles. I've been toying with the idea of doing a pure electric vehicle for a long time, but I didn't really want to do it until I had the right technology strategy to gave me an advantage.
When we started Fisker Automotive in 2007 there were only three suppliers of batteries – LG Chem was tied up with GM, Panasonic tied up with Tesla and there was A123. The new technology was a range extender that nobody else had. This time we have a battery and several other features in the car which will be better than anybody else's.
OK, the new company is called Fisker Inc. What style and type of electric vehicles is it going to produce?
Well, the first vehicle is definitely going to be technology-laden. It is not going to be cheap. It will probably be somewhere in the size and price range of our closest competitor. The second vehicle will be a very high volume and lower cost mass-market model where it is going to be all about efficiency and cost.
The new vehicle will be a spiritual successor to the Fisker Karma but will have really different proportions
What battery will your cars use?
We have formed a joint venture with Nanotech to create Fisker Nanotech that is developing a ground-breaking battery where we are testing the use of Graphene along with Lithium ion. It is showing some amazing possibilities. It will have, for sure, the world's longest range. We have a good chance of passing 400 miles [on a single charge]. Plus we can charge it much faster and it has a longer life.
What design and/or chemistry allows your battery to produce these results?
We're right in the middle of developments, so therefore I cannot talk about certain areas of this. We are not stopping at just having a unique battery chemistry and a new battery pack. We are also looking at a different way of integrating this battery into the vehicle. We will definitely share a lot of the technology when the car is launched next year.
Are you planning to sell the battery pack to other carmakers – or partner up at any level?
We are expecting to sell this battery technology, whether it's the technology in its essence or as a complete pack to other car companies. But it's not our main focus right now. That's obviously to make vehicles.
However, we would like to partner up with a carmaker at some point, so we don't have to necessarily develop every single little screw [for future models] ourselves. We then would have this battery to contribute, as well as a lot of other technology that we are developing for our first car.
If the battery is so good, why haven't your partners already sold it to one of the big automakers?
The scientists who developed this [technology] originally were not thinking about automotive. They were thinking about stationary batteries. And that's something they've already done all the testing for, everything works, everything has been verified.
Purely by coincidence, I was introduced by a friend to Jack Kavanaugh, who is Chairman of Nanotech Energy and now Fisker Nanotech. He showed me this technology. And I said 'why not cars?'. They said they didn't have time for that. So we set up this new joint venture specifically for automotive and where we [Fisker] are now in charge of the testing.
Is this an American company?
Yes, wholly American. They've been working in extreme secret. They have a secret facility where they're producing the first cells.
Have you already talked to any car companies about collaboration?
No, I think this is way too early to have discussions. Right now we want to move forward with our own vehicle.
Where are you going to build them?
We will most likely build the first initial batch at VLF. And, as we scale up, depending on how high volume we want to go, we may have to move to a larger facility. But it gives us the possibility to enter the game at a lot lower investment and lower risk because we already have a factory and a facility.
Will you use an existing chassis for this first car?
That's not possible. They will be completely new from ground up so we can integrate the battery in the best possible way – always important for a pure electric car.
Will the design take any cues from the Fisker Karma?
The new vehicle will be a spiritual successor to the Fisker Karma but will have really different proportions. There will be some of the same form language, of course. I have a certain way of working with forms and shapes, etc. But apart from that, the proportion will be completely different and I think, for the first time, truly take advantage of the electric drive train layout.
Can you compare it to any other car?
It's going to look nothing like anything else on the road. The proportions are extremely different in many areas. It's always difficult when you go in and try to change proportions that have been hammered into people's minds and still want to make it look beautiful because we do have in our minds certain ideas about what's beautiful. So that's probably one of the biggest challenges.
But it definitely will look extremely futuristic. It's going to look like an electric car. What I mean by that is you're not going to have an exhaust; that's clear. But you're also not going to have a giant air intake for the engine. Therefore, you can change a lot. And also, again, because you don't have an engine and you don't have a gas tank, you can utilise that space in a different way.
Will the second car be a scaled down version of the first one?
No, the second vehicle will be a different type of vehicle. It will obviously have some design cues but it won't just be a smaller version like some brands. It's a completely separate thing.
How much will the cars cost?
The first car's price will be comparable with our closest competitors. The second car we are going to aim to be below the current competitors, the Tesla Model 3 and the Chevy Bolt.
Why have you chosen this product path?
I think that the electric car still needs to show a lot of innovation. It still needs to give the consumer something new, something exciting. So we need to come out with the first car and show all the great new technology and ideas. So we will start in the premium or the luxury segment. Then, for the second car, we will take the learnings from that.
When will we get to see the first car?
The first car will be shown sometime in the second half of next year [2017] whereas the smaller car, the lower cost car, will take a longer time to develop, longer time to show because everything has to be optimised for cost.
What is the unmet need in the car or transport market that your cars will solve?
The most successful electric car company for me right now is Tesla. And there still isn't any viable competitor to the Model S. There has been a tonne of show cars, but there still isn't any true competitive vehicle out there. And I believe there is a need, if nothing else, to have a choice in this space. When was the last time you went out and wanted to buy a product and there was only one choice? That's unheard of in today's free society. So I think it would be great to represent that choice.
How will a Fisker be different from a Tesla?
We're aiming to try to be more innovative in certain areas, probably a little more extreme and edgy. I think we're going to go a little further with the futuristic styling, the packaging possibilities of the electric layout. We're going to go a little further when it comes to introducing new ways of thinking about luxury, the user interface, thinking about how you either drive or are driven in the car.
We're going to be way better than any electric car and way better than Tesla
Why would someone buy a Fisker over a Tesla?
The battery will be superior by far. And I think that's probably the most important measurement of an electric car right now. And it's not just the range, it's also how long it's going to last, how fast you can charge it. So with these three things we're going to be way better than any electric car and way better than Tesla.
The second thing is we will have a more comfortable, more spacious interior. I won't go into subjective things like which car looks best because that's a customer decision. We're going to strive to have an incredible user interface, something that really sets a new benchmark in the industry.
Will it be autonomous ready?
I think autonomous features are eventually going to be a standard or optional feature on every single car. So it doesn't make sense for an individual carmaker, at least not of our size, to try to develop all that technology ourselves. Our aim is to work with partners to use or develop the best technologies.
What about technology partners – any household names in there?
There's a couple we are connecting with. We might be able to announce some of those next year, depending on how deep that relationship evolves. One in particular. We're going to see how that relationship works out over the next six months.
How are the public going to be able to buy these cars?
We are contemplating a revolutionary, new distribution model. I think it's one area of the car industry where we really haven't seen a big change in a long time. I have some ideas about how we can do it in a different way.
Look at Amazon. You receive something at home. So you don't actually have to go anywhere. It's pretty clear what the price is. It's clear how you pay. It's very simple. Very quick. So maybe Amazon – I'm just using that example – maybe there is a way together with a group like that to create a new type of experience.
So, is it going to work this time?
Absolutely. It's going to be great!