Concept
TG's guide to concepts: the BMW 328 Hommage
Retro-tastic 328 Hommage is all kinds of awesome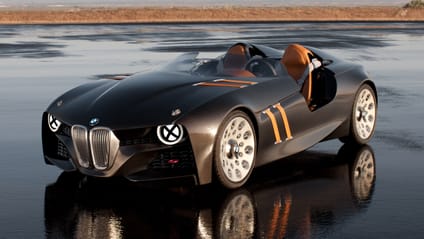 What's that?

Not, as many (ok, some) wrongly assume, a tribute to the magnificence that is the E36-era BMW 328i Sport, but a homage to the 328 race car of the Thirties. Created to celebrate its namesake's 75th birthday, the double-m Hommage is quite simply stunning. 

 

Advertisement - Page continues below

Just the 53 year-wait for a E36 328i homage, then. Awesome.

Stop veering off-topic. BMW says the 328 Hommage "offers a possible interpretation of how the designers of that time, Fritz Fiedler and Rudolf Schleicher, might have built the 328 in the present day using current technology."

 

Current? Is it new?

'Current' meaning 2011. Sorry. The original 328 was all about lightness, and the Hommage sticks to that theme. Much carbon fibre reinforced plastic (CFRP) was used in its construction, and it's all exposed giving a very in-Vogue exposed-weave finish. It doesn't have any doors (like, says BMW, the earliest 328 prototypes) for even more weight-saving, giving the 3.0-litre straight-six of unspecified origin even more of a helping hand. 

 

Advertisement - Page continues below

What of the interior?

Well, it's basically still the exterior because there is no roof to speak of. Nonetheless, more CFRP, plus aluminium and "slightly antique" leather. There's only one conventional dial, which gives RPM. Oil temperature, oil pressure and water temperature are indicated by a separate little display. 

 

Cool stopwatches.

iPhones, actually, in aluminium mounts designed to ape the look of old stopwatches. These give timing (obviously) and GPS functions. 

 

What do those straps down the side do?

Nothing whatsoever, by the looks of things. But they look cool, and that's half the battle won right there.