First Look
New BMW i7: what's it like to sit in the cinema on wheels?
We've already reclined in BMW's new electric flagship. Here's what we thought…
How have you already sat in the new BMW i7?
About a month ago, before we were allowed to talk about it, BMW said if we signed lots of expensive-looking paperwork and promised not to leak it all over Twitter, TopGear.com could have a look at a new i7 in a German studio.
That's why if you click these blue words, you can join TG on a private video tour of the i7 xDrive 60.
Advertisement - Page continues below
Does it look ugly in real life?
How can I put this? You know when people say 'don't judge this car by the pics, wait until you see one in the metal'? Well… this isn't one of those cars. 
It's every bit as bullish, imposing and downright 'move, peasant' in three dimensions. There's something very Rolls-Royce-ish about how upright and formal it looks. Stout. Solid. And quite malevolent.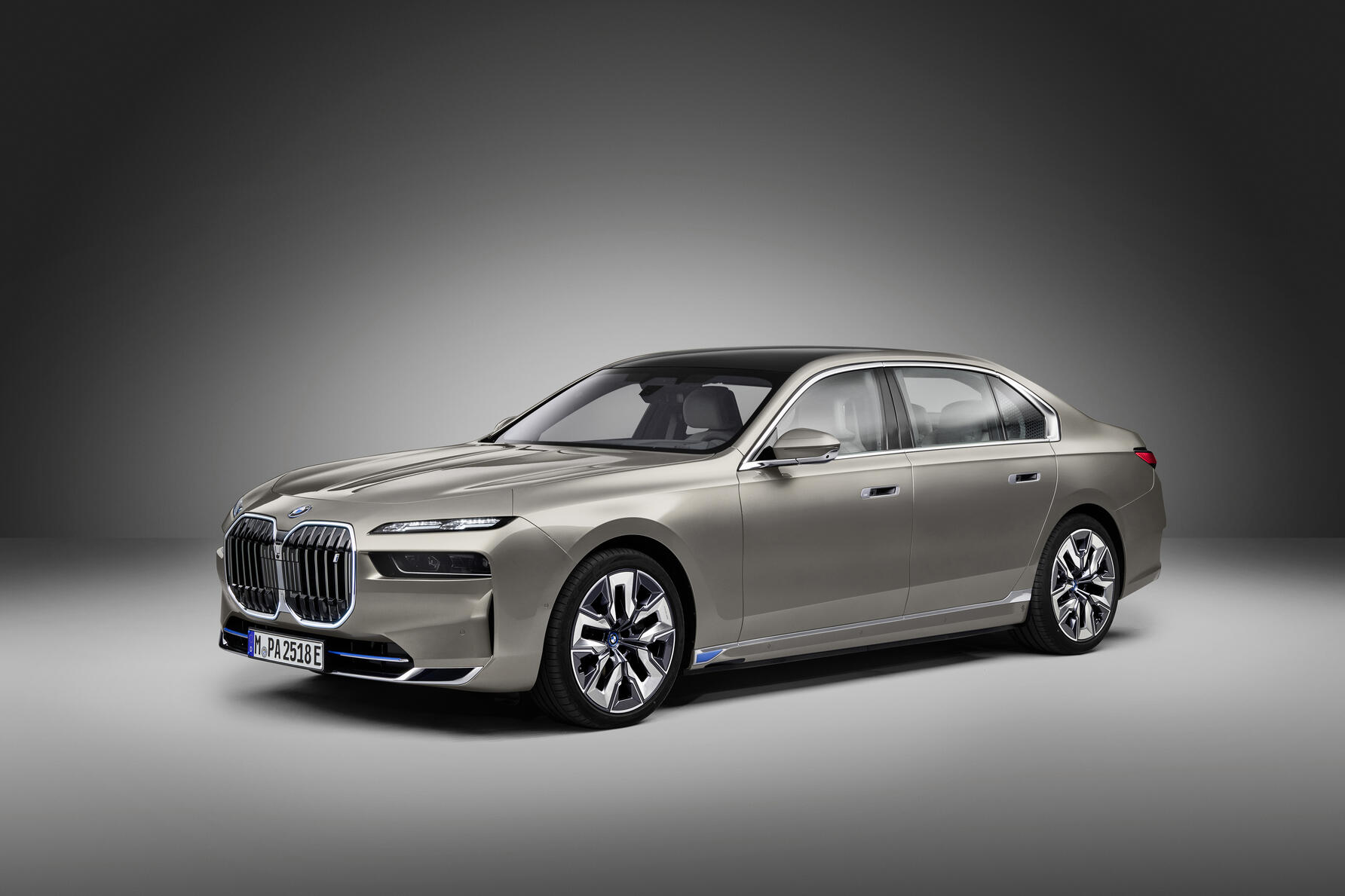 Then again, the Mercedes EQS has copped a lot of flack for looking like a 'squashed Prius', to quote some of the comments I've seen floating about the internet. Aerodynamic slipperiness does not sit well with traditional saloon/sedan design. It'll be interesting to see which sells better over the next decade: the svelte, sleek Benz, or the classic barn-door BMW. So far the internet sems largely horrified by the looks of the new 7.
In we get, then…
Front or back? That's the conundrum with a new luxo-limo. Usually the front of a car – specifically the driver's seat and dashboard – is where all the action happens. Again, that's what Mercedes did with the EQS. And lo, we got the Hyperscreen.
Advertisement - Page continues below
Don't get me wrong, the i7 is a phenomenally nice place to be inside. The seats are some of the softest, most cossetting chairs I've ever come across in a room that has wheels. The materials are fabulously indulgent: the glass, the unpolished wood, the flashes of real metal. It's opulent but modern in a really pleasing way: more seven-star BMW i3 than a schloss drawing room.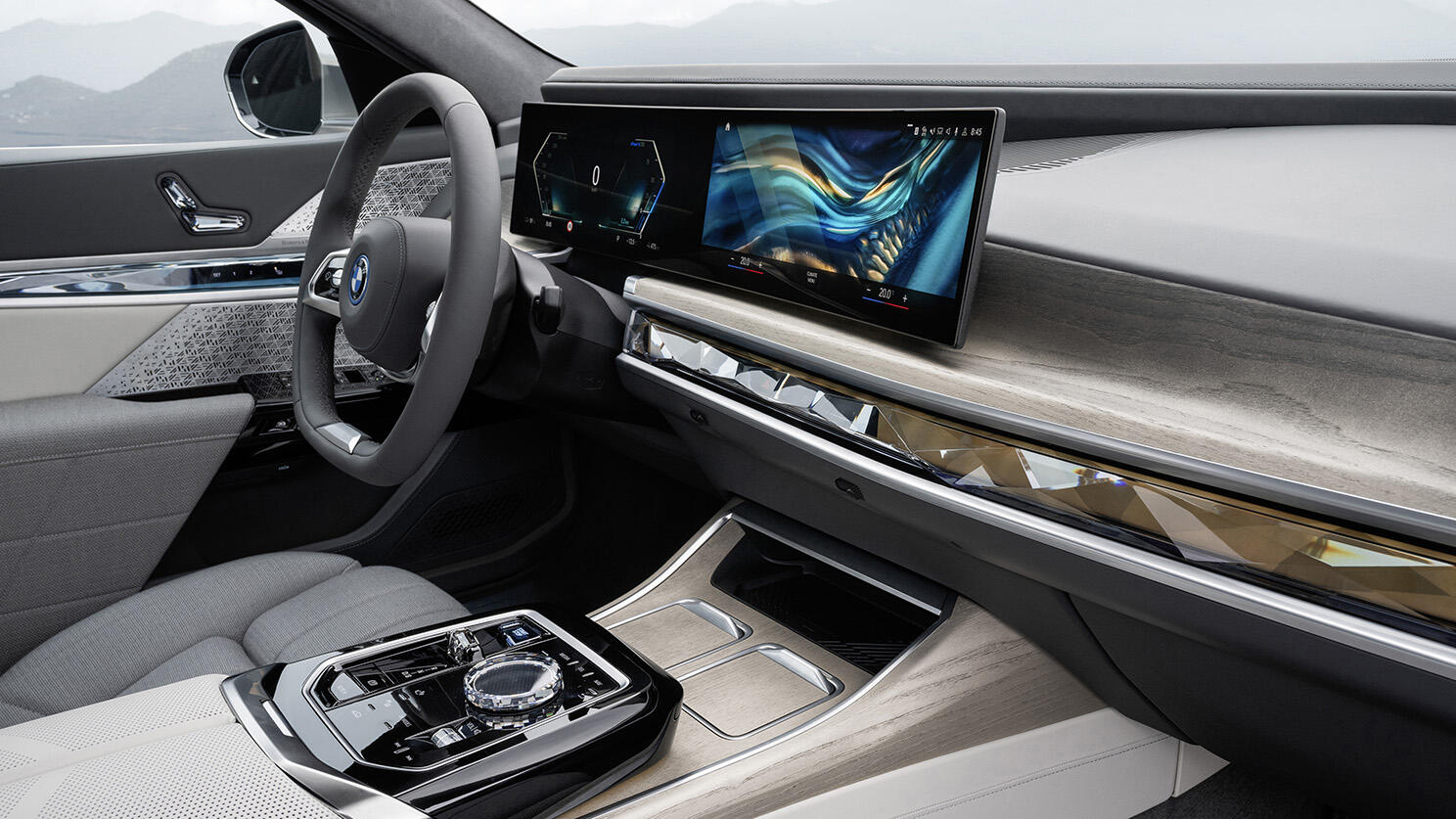 However… I have gripes. BMW's terribly proud of its 14.9-inch Curved Display and sure enough, it's graphically rich, but does hiding all the climate controls and minor menus in a touchscreen for the sake of deleting buttons really help anyone, beyond a designer who blindly refuses to accept finger prints exist? The instrument cluster is rather busy too. It's a bit, well, DS. 
Right, let's jump in the back
Good call, because this really is the new 7's big party piece. 
First off, the touchscreens in the doors that control all the motorised blinds, climate and entertainment. Hmmm. Not sure about those. Look at any car from the past decade and what ages it isn't the horsepower, the styling or the 0-62mph time. 
Top Gear
Newsletter
Thank you for subscribing to our newsletter. Look out for your regular round-up of news, reviews and offers in your inbox.
Get all the latest news, reviews and exclusives, direct to your inbox.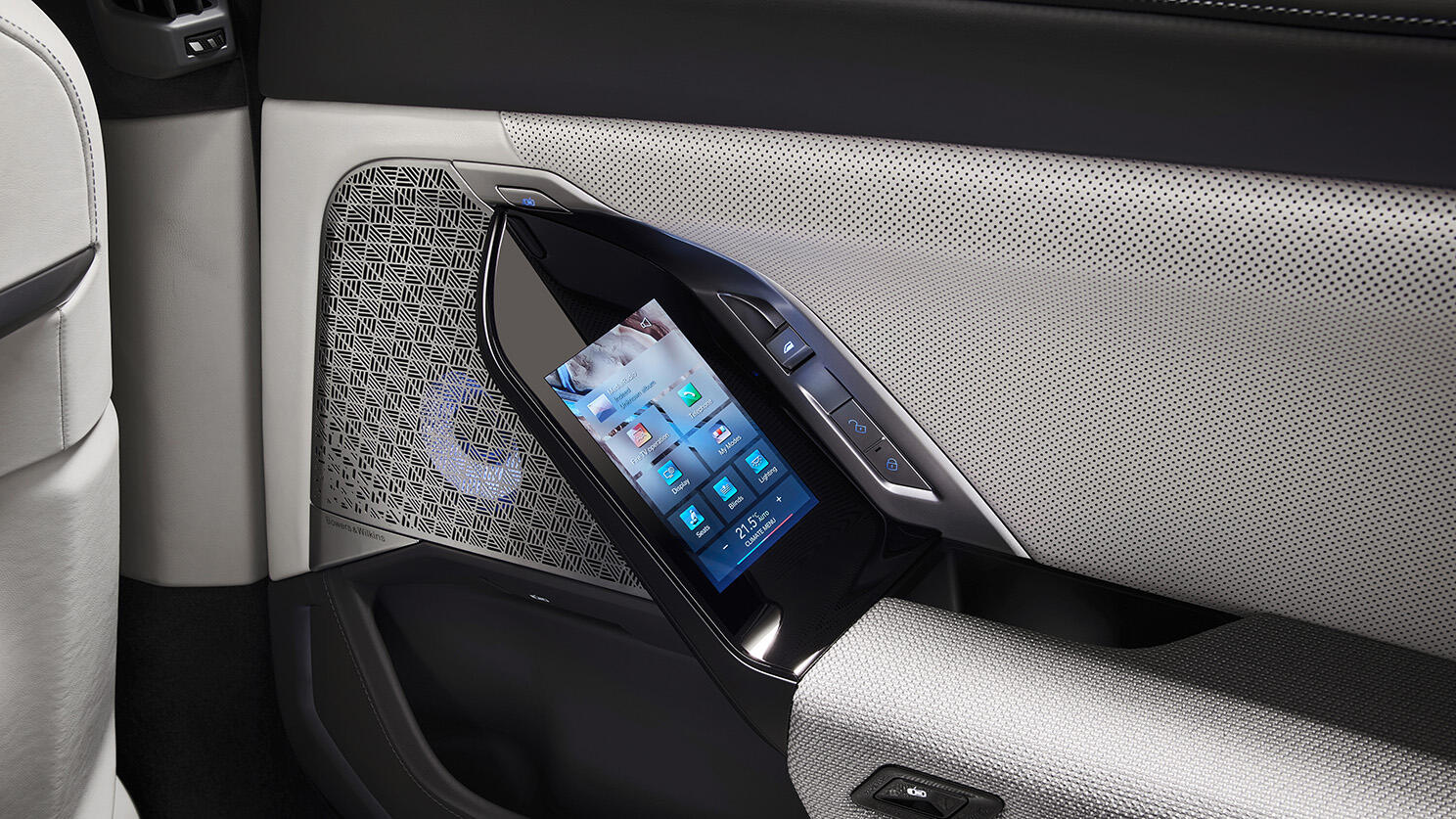 No, what ages it are the screens. Screens date like newspaper. And these screens can't be removed. My bet is in five years they'll look naff. And I don't know about you but I can't be bothered replacing both back doors just to get a software upgrade. 
What about Theatre Mode?
This is the 7's real USP: a fold-down 31-inch screen that makes all previous rear-seat entertainment systems look about as impressive as a Tamagotchi. 
There's actual theatre to how it deploys: blinds down, seat folding flat, and a Hans Zimmer soundtrack piped in to ramp up the anticipation. The screen itself suffers from slightly washed out black tones and I wonder how much the super-wide aspect ratio will annoy when watching stuff that's either cropped in or bookended by big blank squares.
But give me the choice of commuting through traffic reclining back here, or being semi-autonomously guided in the front of a Hyperscreen'd Merc EQS, and I'd take the BMW every day.
Because from inside, you don't have to look at it, do you?